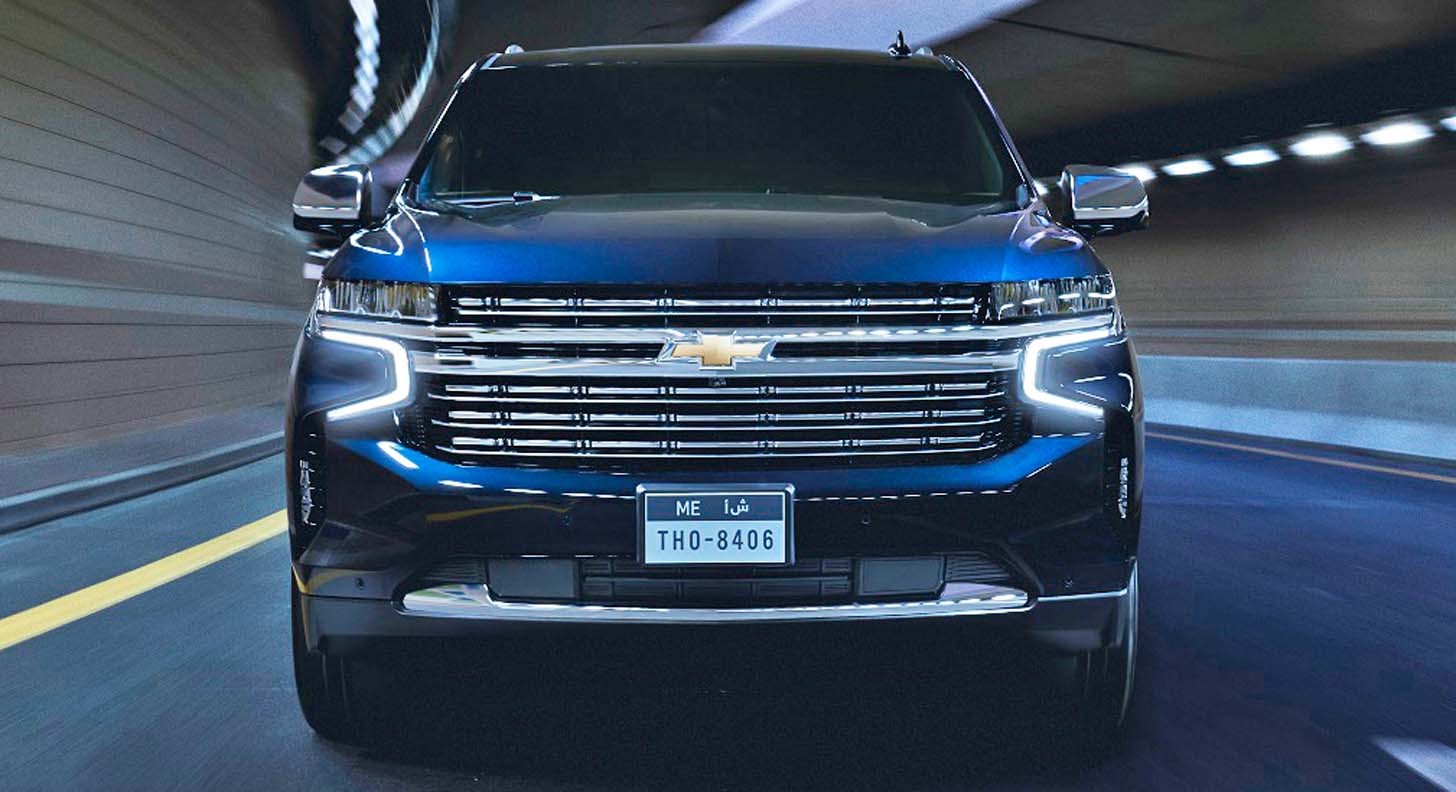 General Motors Africa and Middle East (GM AMEO) continues to be a key advocate in inspiring passion for future STEM (science, technology, engineering and math) leaders in the region as it accelerates towards its all-electric future. Its most recent efforts see GM collaborating with the Arab Youth Center – a platform established to realize the vision of HH Sheikh Mansour bin Zayed Al Nahyan – Deputy Prime Minister of Presidential Affairs, to nurture the next generation of Arab leaders and support innovation in the region, for its Technology Fellowship Program. To date, over 22,000 individuals have benefitted from Arab Youth's programs from across 21 countries within the region.
The Technology Fellowship Program provides aspiring STEM Arab youth with the opportunity to gain knowledge and guidance from experts within the diverse spheres of technology and digital. The global automaker recently held its first session on diversity, equity and inclusion (DEI), internship programs, future mobility, connectivity and safety. Participants in the session, of which 45% were from the GCC and 60% were female, got first-hand insights into the power of DEI for an organization to move forward, exciting technological developments shaping the mobility industry today and GM's role in driving this change.
"We are excited to partner with Arab Youth Center to continue inspiring a generation of Arab youth who will help lead the technology and digital space in the region and help shape it to better serve our communities," said Luay Al Shurafa, President & Managing Director of GM AMEO.
"Technology is revolutionizing the automotive industry like never before and GM is at the epicenter of this evolution. With 40% of our workforce currently in STEM-related roles in the Middle East, we have the expertise and the scale to continue driving towards our all-electric future. However, none of this would be possible without our incredible team of engineers, locally and globally, who are the driving force behind GM's vision of zero crashes, zero congestion and zero congestion. Supporting and expanding STEM education amongst the next generation is fundamental in achieving this goal," continued Al Shurafa.
The future is for the skilled
H.E. Saeed Al Nazari, Director General of the Federal Youth Authority and Chief Strategy Officer of the Arab Youth Center stressed that the future is for youth who possess the skills needed to make a difference to society enabling them to innovate and create new solutions and concepts. These developments will power future communities, evolve various aspects of daily life, including smart and sustainable mobility, the use of IoT and AI applications.
"Through our programs and initiatives, Arab Youth Center aims to empower the youth and provide them with skills that allow self-development and success – both on a personal and professional front, as well as play a vital role in the economic and social development of our society," he added. "Hence why we have partnered with GM – the leader in innovative mobility solutions. Through our cooperation in the Technology Fellowship Program, we are equipping future STEM leaders with the insights on the skills needed for them to benefit from digital career opportunities which will account for 90% of the overall jobs, as per the Future of Jobs Report by the World Economic Forum."
Ongoing commitment to inspiring future STEM leaders
"At GM, we place a huge emphasis on our support of STEM programs in seeking to foster economic growth and sustainability among communities in the region and worldwide. Alongside our collaboration with the Arab Youth Centre, we are also running a Hybrid Internship Program where university and college students in the UAE have the opportunity to work closely on new and exciting projects in collaboration with GM AMEO throughout the year," added Monica Hernandez, HR Director at GM AMEO.
To date, GM has held over 27 strategic partnerships, 15 collaborative events, and has hired nearly 40 aspiring students through its STEM related programs since 2016. This is represented into its current workforce in the region of which 40% are in STEM related roles and continue to deliver on GM's, and the region's, vision.
GM is changing the face of mobility
GM has been a great innovator in the auto industry for over 100 years, pushing the limits of transportation and technology. Today, the company is in the midst of a mobility revolution and with a vision of a world with zero crashes, zero emissions and zero congestion, GM's goal is to create a safer, better and more sustainable world through mobility and technology.
The company has recently announced significant investments and milestones in this space; including a $35 billion investment to bring 30 new electric vehicles (EV) by 2025 spearheaded by the introduction of GMC Hummer EV, Chevrolet Bolt EUV and Cadillac LYRIQ. In addition, GM has introduced its versatile Ultium Battery platform which provides the building blocks for everything, from mass market to high performance vehicles, further reinforcing its position as a leader in future mobility.
"At GM, we have a desire to save lives, to create a healthier planet for our children and to give back precious time to our customers. This is something that guides the business decisions we make every day, both globally and here in the Middle East," said Gary West, Managing Director OnStar & Future Mobility GM AMEO. "We are actively working to build this world, by delivering on the three pillars of future mobility: one, we are committed to an all-electric future, two, we are the only company with a fully integrated solution and to produce self-driving vehicles at scale and three delivering connected car services. We're excited about the future and nurturing the right STEM talent to be a part this era of future mobility."