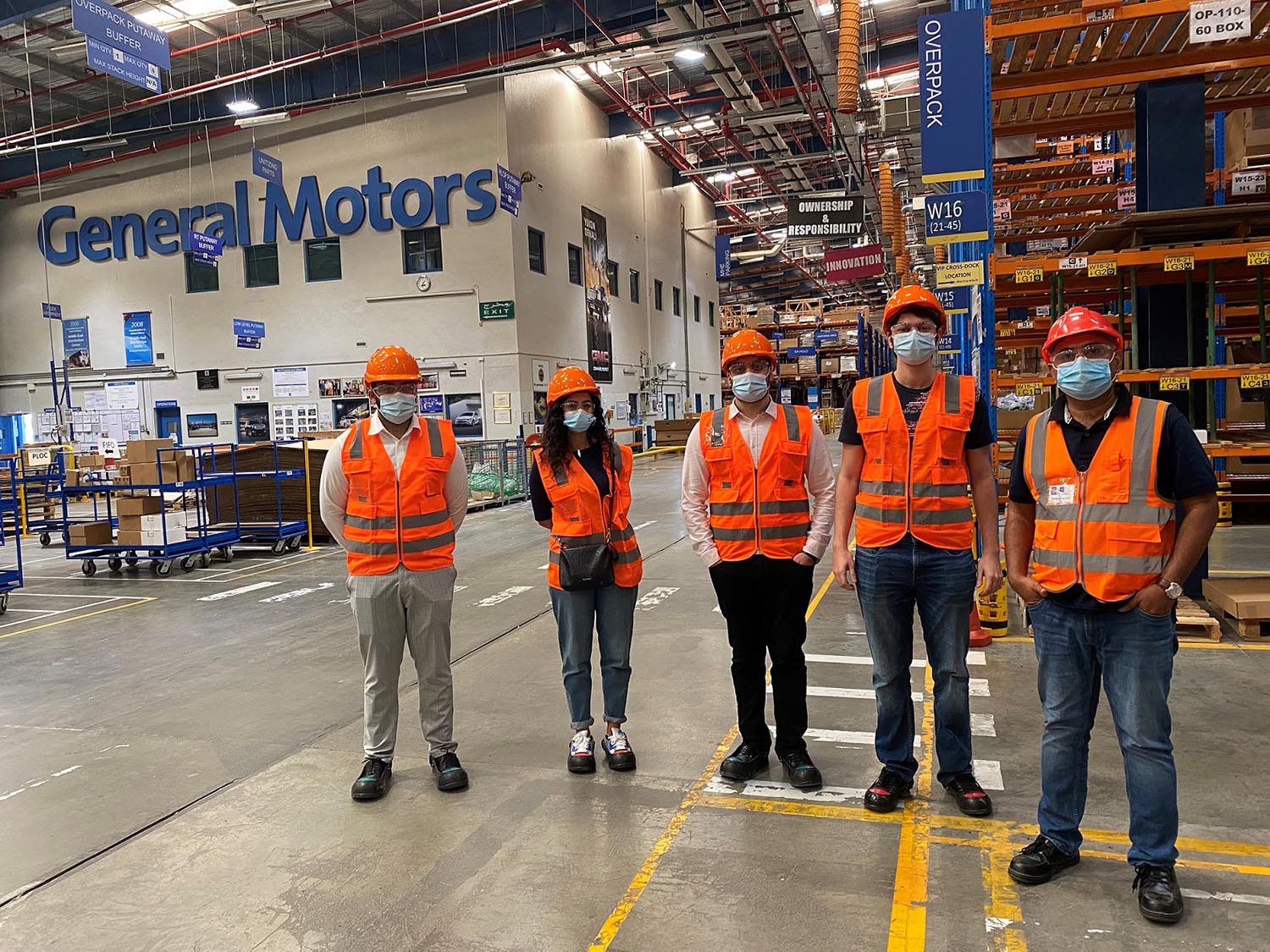 General Motors Middle East (GM MEO) has announced an exciting partnership with GITEX High Flyer. The move follows ongoing efforts to prioritize building future talent across science, technology, engineering and math (STEM) in the Middle East.
The importance GM MEO places on nurturing STEM talent has led to its endorsement of the unique program, offering immersive learning opportunities to young people in the field. The partnership follows GM MEO's collaborations with the Arab Youth Center's Technology Fellowship Program in June, to host a discussion on diversity, equity and inclusion (DEI), connectivity and safety. This initiative also led to the Hybrid Internship Program, inviting university students to work with GM AMEO throughout the year. Additionally, GM AMEO worked closely with Abu Dhabi Sustainability Week (ADSW) in collaboration with Youth 4 Sustainability (Y4S) and other programs featuring virtual workshops and panel discussions on the future of mobility.
Speaking on the announcement, Luay Al Shurafa, President and Managing Director, GM Africa and Middle East said: "At General Motors we see immense value in shaping the workforce of the future as they will be instrumental in the automotive industry's efforts to bring about the future of mobility. By offering immersive, hands-on learning programs, we are able to help young people develop a STEM identity and nurture the next generation of Arab leaders to support innovation in the region. As such, our partnership with the GITEX High Flyer is invaluable to align with likeminded partners and extend our mentorship, exposure and insightful training. We are excited to see the new perspectives that will no doubt come out of GITEX High Flyer and look forward to creating a more diverse, equitable, and inclusive STEM pipeline through the internship program."
Run by Ai Everything and GITEX GLOBAL 2021, the initiative offers a springboard from which aspiring talent across undergraduate, masters and PhD programs of leading universities in the UAE and across the region, can launch their careers. GITEX High Flyer will welcome innovative solutions from candidates in return for internship opportunities with key global and governmental institutions, including GM MEO.
Trixie LohMirmand, Executive Vice President, Events Management, Dubai World Trade Centre, said: "We are pleased to welcome GM as our strategic partner in the first ever GITEX High Flyer programme; their backing will be invaluable to participants as the programme progresses. GM's track record of fostering talent is particularly noteworthy, and we look forward to jointly building a talent pool that aims to meet the UAE's growing demand for technological expertise as it embarks on Projects of the 50."
GM MEO will weigh in on the judging panel and will be selecting four interns to welcome to its teams, to potentially be retained as skilled employees. This has been the case in the past at GM MEO, where interns have flourished into irreplaceable team members cross the Government Relations, Product Marketing, Service Programs and Retail Marketing divisions.
As a leader in the technology space, GM MEO aims to build the work force of the future and foster ingenuity in support of its vision for the future of mobility. GM's is striving toward a vision of Zero Crashes, Zero Emissions and Zero Congestion. GM sees a future where it can help save lives, enable children to inherit a healthier planet and give customers time back spent in traffic. This is the future GM is driving, to move humanity forward.
Through engaging with young STEM minds, it aims to gain new perspectives around ways of working and fulfil future job roles around Electric Vehicles and the growing digitalization of the consumer experience. GM MEO will continue to cultivate new talent through such initiatives, combined with hands on learning experiences that will contribute to the region's sustainable and positive future.