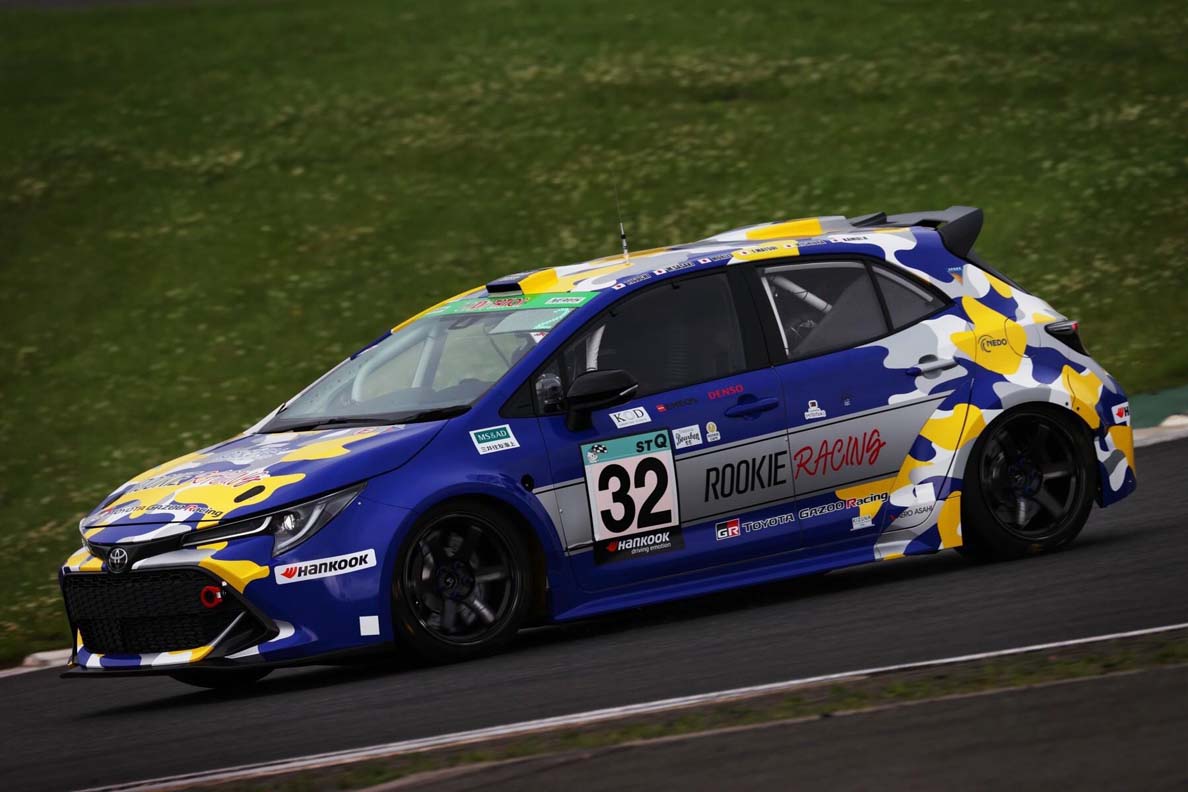 Over the 24 hours from 3:00 p.m. on May 22, 2021, a racing car equipped with a hydrogen-powered engine completed an endurance race for the first time ever.
The time that the drivers spent actually racing out on the track was 11 hours and 54 minutes. Of the remaining 12 hours and 6 minutes, some 8 hours were spent conducting repairs and safety checks in the pits, with around 4 hours needed for refueling hydrogen.
The team completed 358 laps around Fuji Speedway, a distance of 1,634km. This was less than half the 763 laps notched up by the car that claimed the overall victory.
While some on social media viewed this result as 'not even running half the race', Akio Toyoda shared the following words about completing 24 hours, 763 laps and 1,634km despite facing problems.
These words were given to the Toyota Times video staff during Akio's drive from the goal point to the pit after completing the race.
Despite the team spending one-third of the race dealing with problems, Akio views those hours as a valuable asset towards achieving carbon neutrality. If the car had not been ready in time for the race, these efforts would not have even reached the starting line.
Given that the race marked a big step towards carbon neutrality, we hoped to preserve the event for posterity.
Akio:
It's amazing that we completed the race…this means we ran over 1,500km, right?
We faced many problems, but thanks to everyone's hard effort, we completed the race with a car almost at a shakedown stage.
I believe there were many findings because we made the car ready in time for this race.
We probably wouldn't have found which parts could break if we had pursued making all parts perfect and free from getting broken.
Thanks to the findings, we now know what the issues are, and this 24-hour race has become a milestone for us to prepare and go further.
I would like to thank everyone involved in this race. Let's have a good sleep now.
We decided to challenge this 24-hour race to expand the path toward carbon neutrality. I believe that it is not through regulation or goals, but rather purposeful passion and action that will create the future.
The 5.5 million colleagues in the automotive industry have watched this purposeful passion and action. I hope that more people will join us in creating the future together. I look forward to working together with these people going forward!