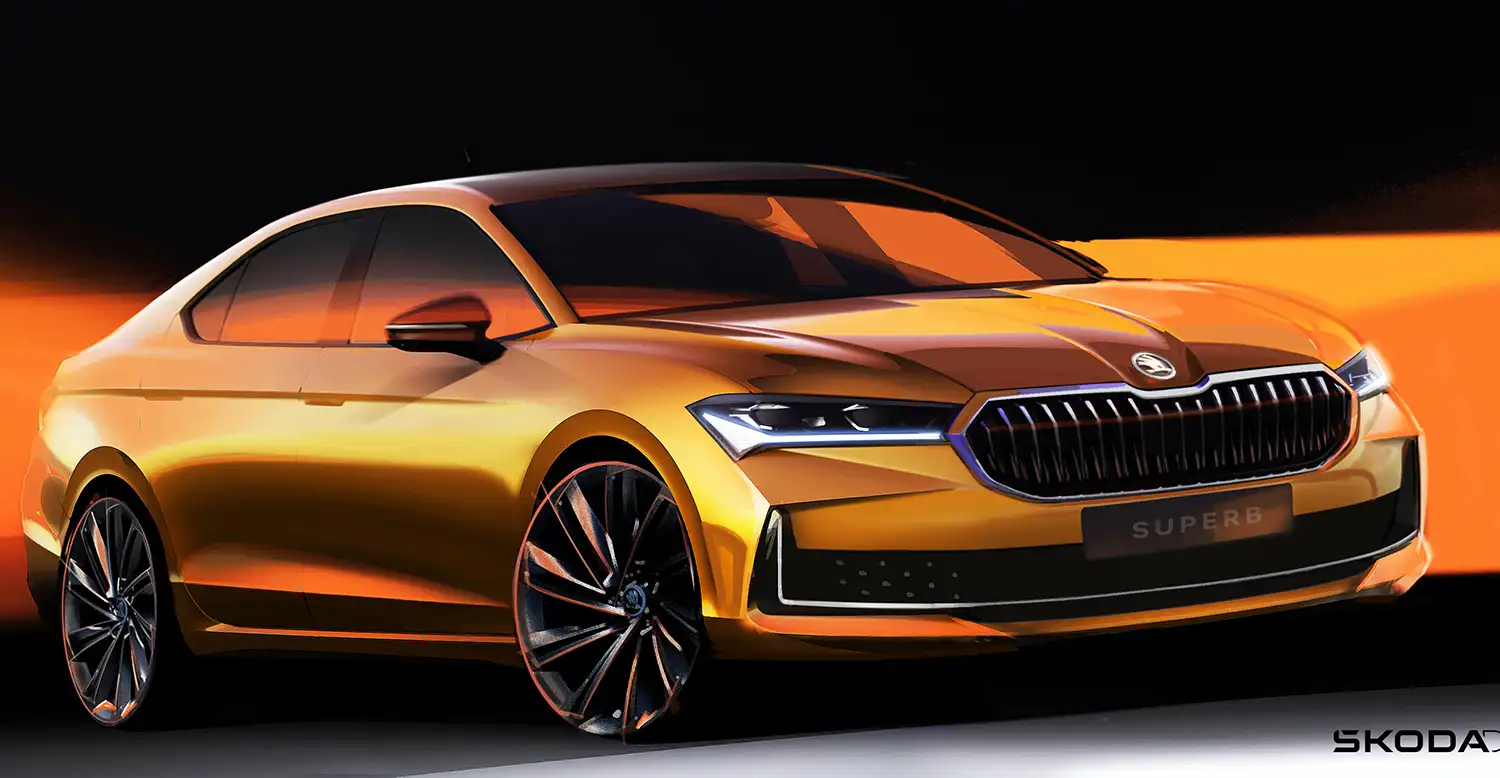 With just over a week to go before the premiere of the fourth-generation Superb, Škoda Auto has released the exterior sketches of its all-new ICE flagship. Its design incorporates elements from the new Modern Solid design language and the key features include upgraded LED Matrix beam headlights and LED rear lights with crystalline elements. The world premiere will be broadcast live on 2 November at 19:00 CET.
"The Superb has traditionally shaped Škoda's design language and the fourth model generation will continue to do just that: its looks are characterised by sharply drawn lines, clearly defined and dynamic proportions and a modern sculptural and crystalline styling."
Oliver Stefani, Head of Škoda Design
The exterior sketches show first features of the new Modern Solid design language. They thus underscore Škoda Auto's dedication to evolving its design philosophy while at the same time staying true to the renowned brand values such as practicality and spaciousness. The even longer and taller fourth-generation Superb comes with an enhanced aerodynamic performance and numerous highlights. Among other things, the headlights have become sharper and more crystalline, headroom and luggage compartment have grown considerably.
The world premiere will be streamed live on the Škoda Storyboard as well as Škoda's YouTube channel on 2 November 2023 at 19:00 CET.