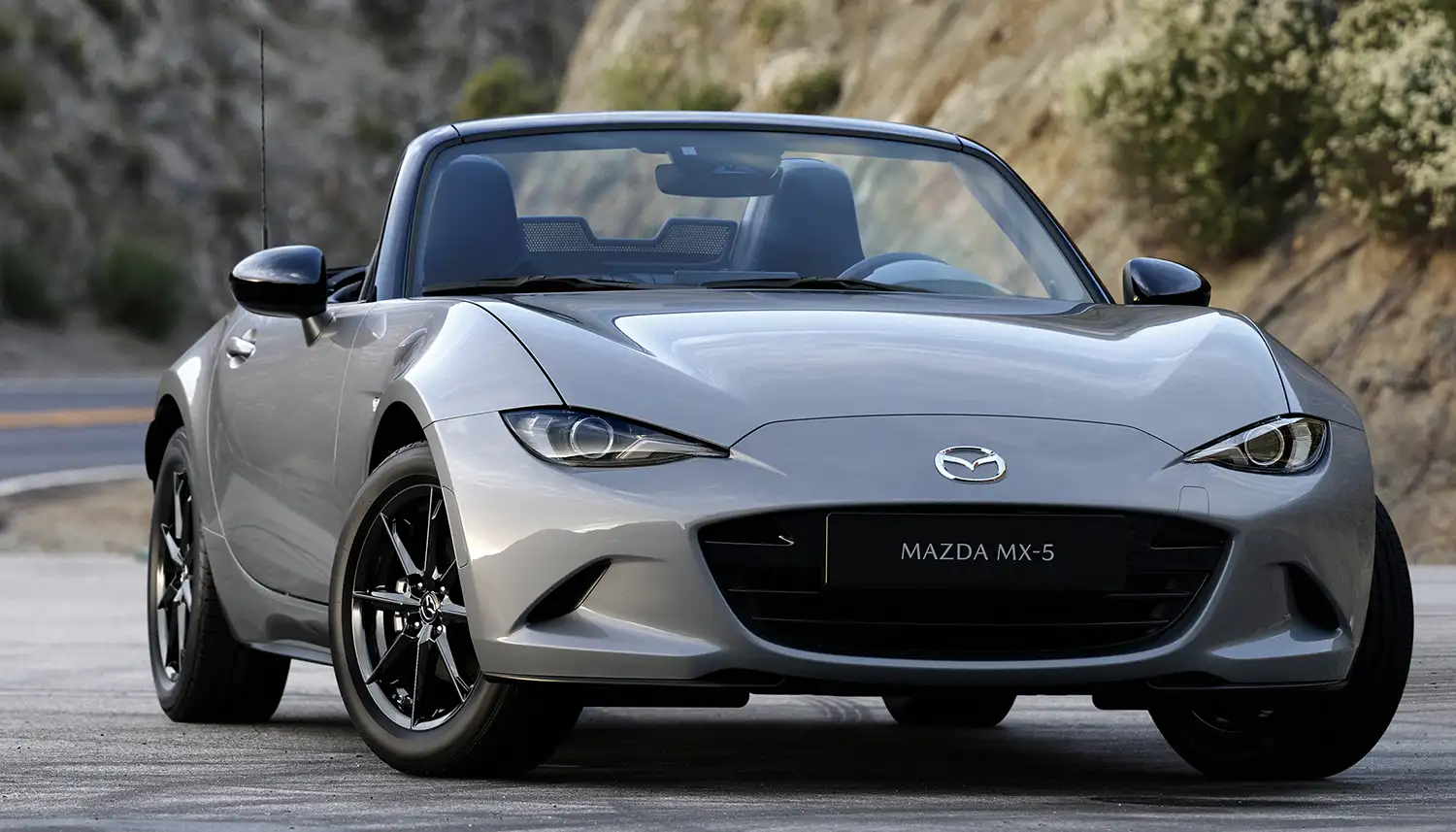 Since its debut in 1989, the Mazda MX-5 has consistently proved itself to be the ideal choice for those who want the purest driving experience. The 2024 Mazda MX-51 maintains its status as a highly desirable driver's car with the introduction of a new and exhilarating driving mode, new safety and technology features, design enhancements, and new body and soft-top colours.
Externally, the 2024 Mazda MX-5 features advanced LED headlights that blend seamlessly with daytime running lights to enhance visibility. The rear LED lights have also been subtly redesigned. Blending heritage and modern aesthetics, a new Aero Grey Metallic exterior colour is available. And the soft-top of Mazda's roadster is now also available in beige.
In the cabin, the seats are upholstered in a new material that prevents slippage during dynamic driving. Other interior enhancements include a frameless rear-view mirror, the increased size and functionality of the 8.8-inch touch-screen multimedia display, an updated driver's instrument panel and two USB-C ports.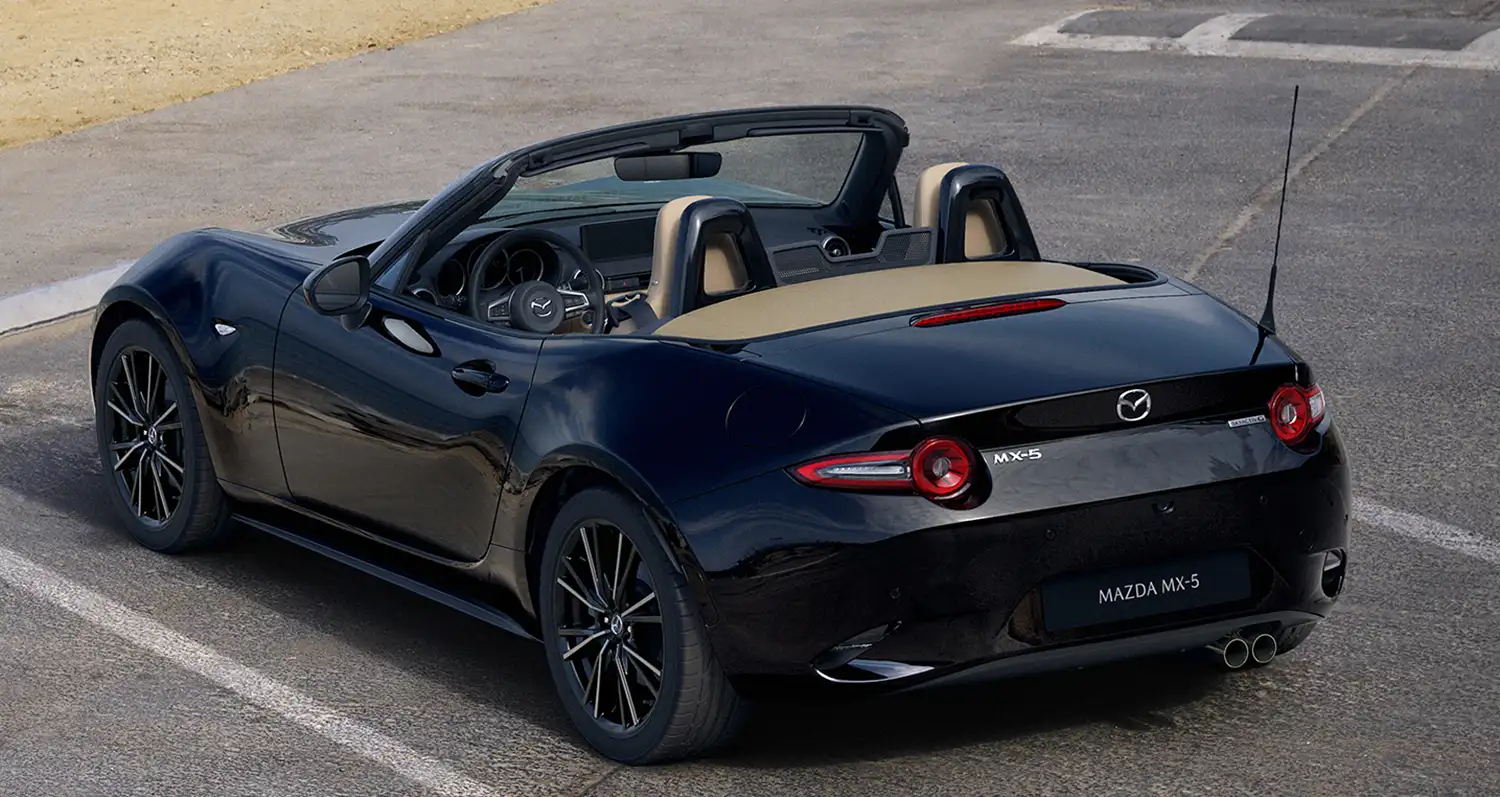 The 2024 Mazda MX-5 continues to deliver pure open-top driving pleasure while retaining its core values built up over more than 30 years – perfectly balanced, agile and lightweight for a thrilling driving experience. The new Dynamic Stability Control (DSC)-Track driving mode prioritises the driver by applying oversteer control only in the event of a dangerous spin that the driver is unable to correct. Designed with the many first-time track drivers in mind, the system keeps the driver in control until the last second.
Mazda has also added additional safety features for drivers who prefer to cruise. Even the entry-level Prime-Line model offers Lane Keep Assist – which helps keep the car in its lane, Intelligent Speed Control, Intelligent Brake Assist, and updated traffic sign recognition which is now linked to the navigation system. Enhanced stability, advanced safety features and precise responsiveness when cornering and accelerating combine in the 2024 Mazda MX-5 to epitomise Mazda's Jinba Ittai philosophy – driver and machine working in perfect harmony.
The all-new Mazda MX-5 made its world debut at the Japan Mobility Show 2023, which will be open to the public from Saturday 28 October to Sunday 5 November.