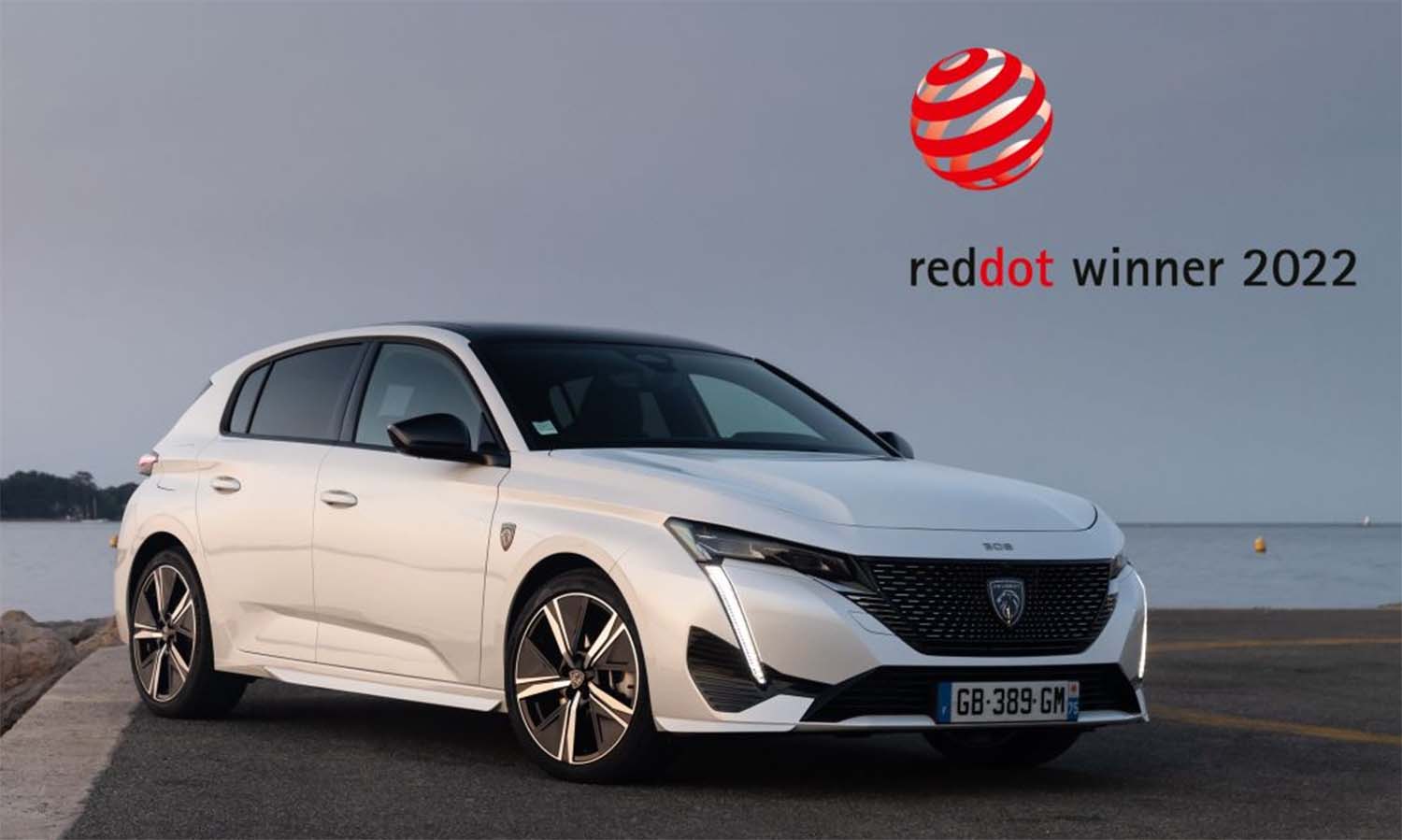 The Red Dot Award 2022, the highest distinction in product Design, was awarded to the new 308, the first model to bear the new PEUGEOT emblem, in the Car and Motorcycle category. The 50 members of the international Red Dot Award jury were impressed by its allure, its distinctive style, the quality of its design and its innovative i-Cockpit. Each year, these design experts reward "Design Excellence" in 51 product categories.  Customers on all continents rely on the "Red Dot" as a guarantee of quality, smart design and outstanding ergonomics. The PEUGEOT 308 is the 7th model of the Brand to be awarded this prestigious label, created in 1955 in Germany, and which has since become the worldwide label of the best designs.
Linda Jackson, CEO of the PEUGEOT Brand: "We are proud to receive the coveted Red Dot Design Award for the New PEUGEOT 308. The new logo symbolizes the care and passion that went in its creation: unique Allure, craftsmanship, technological excellence, precision and innovation characterize its design. This award, the most prestigious in terms of product design, shows that we have made the right choice in designing our new car."
PEUGEOT 308: trend-setting design
The exterior design of the New 308 convinced the jury. The architecture of the new PEUGEOT 308 benefits the habitability and dynamism of its silhouette. It is the first model to bear the new PEUGEOT coat of arms, which is inscribed in its graphic grille and stylishly hides radar and sensor technology behind it. The chiselled vertical light signature at the front is completed by Matrix LED headlights (in the trim levels GT and GT Pack), which ensure more efficiency and safety in everyday life. The LED lights with three claws at the rear assert the Brand's DNA.
In the cabin, the PEUGEOT i-Cockpit® 3D (digital cluster above the compact steering wheel) features i-Toggles configurable keys under the new intuitive touchscreen, similar to a smartphone. The seats are AGR certified for their ergonomics and range of adjustment. Inside, selected details impress: LED ambient lighting (eight colours to choose from) and door panels made of Alcantara® or real aluminium parts, depending on the equipment level.
True to the "Power of Choice", the new PEUGEOT 308 is available with different engines. In addition to various combustion engine variants, the PEUGEOT 308 also offers two hybrid engines.
The Red Dot Design Awards
This is the seventh time PEUGEOT has received a Red Dot product design award, after the 208 and 2008 in 2020, the 3008 in 2017, the TRAVELLER in 2016, the first generation 308 SW in 2014 and the RCZ coupe in 2010.
This Red Dot Design Award is the 11th international award received by the new 308 since its launch at the end of 2021.
Founded in 1955, the Red Dot label is the most internationally recognized label for quality and successful design.  The Red Dot Design Awards are presented once a year in three disciplines: Product Design, Brand & Communication Design and Concept Design. The jury includes 50 international experts from various fields: designers, architects or teachers. Information about the Red Dot organization is available at https://www.red-dot.org/