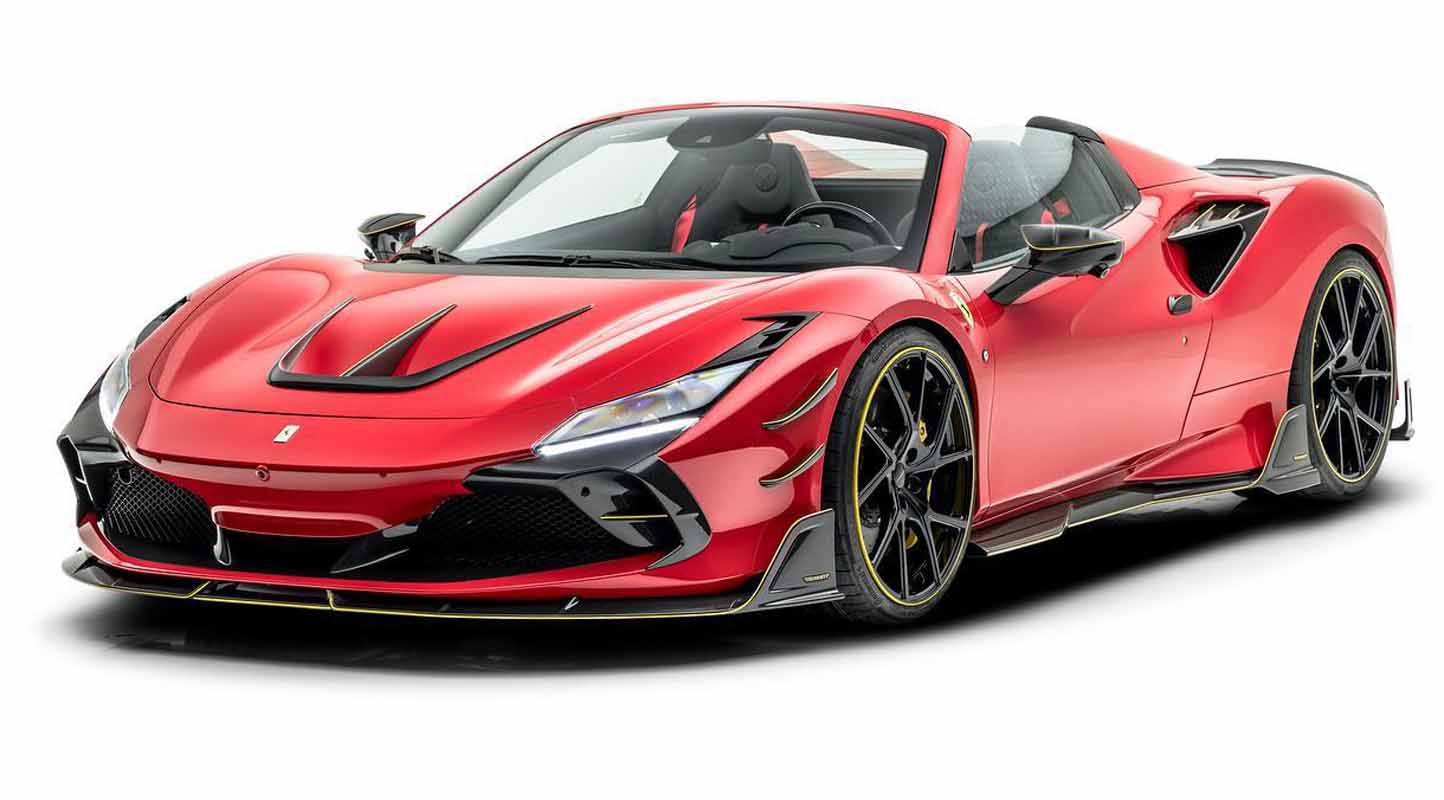 For the currently very successful Ferrari model "F8 Tributo" (Coupé / Spider), which is marketed in high numbers, MANSORY now also offers completely newly developed "Softkits" for the individualization of these models with three individualization focal points in addition to its classic "complete conversions":
Design – body applications ("Add-On") in Carbon
Wheels – new wheel-tire combination
Performance – performance enhancement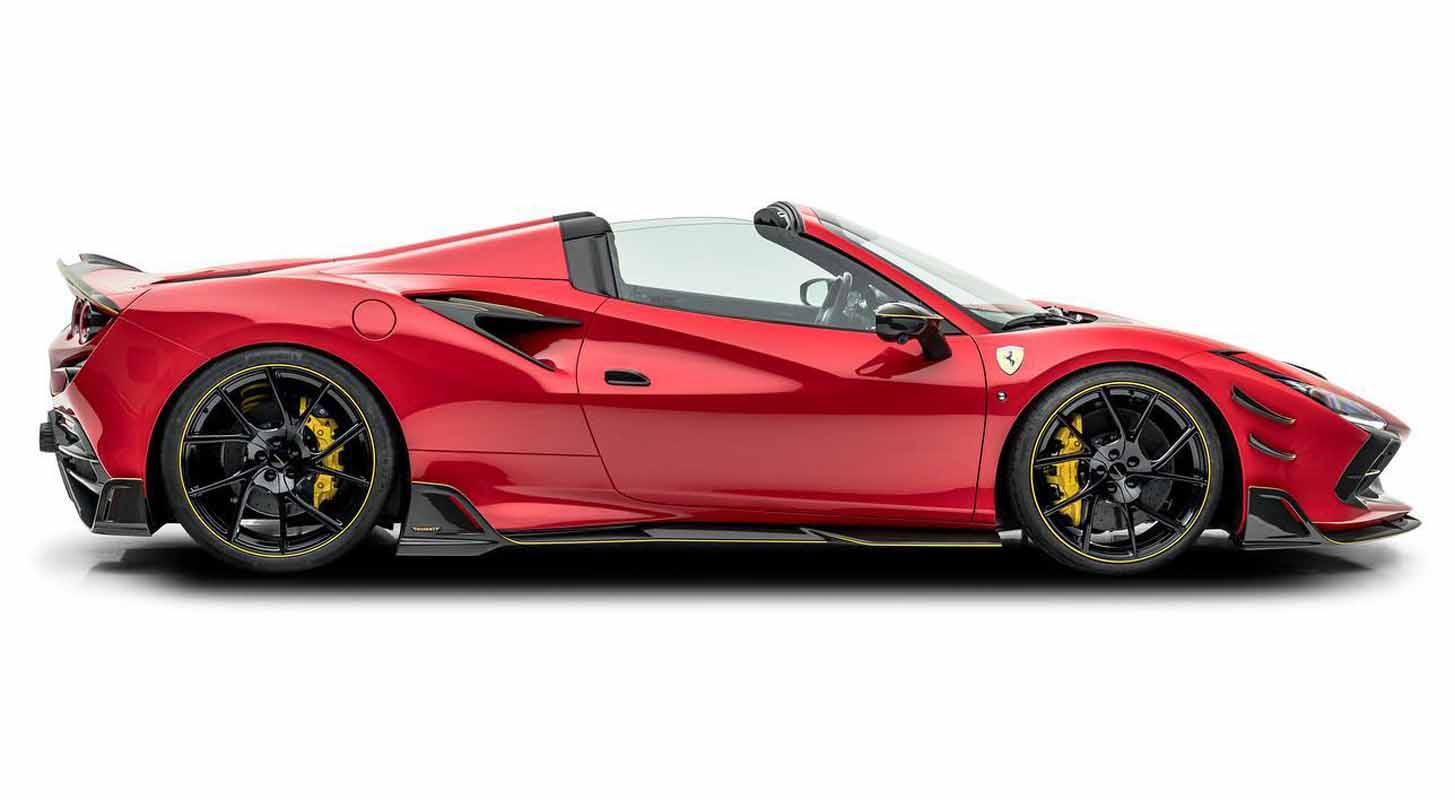 Within the scope of this program, which MANSORY calls "Softkit", various "Add-On" body attachments in carbon, a modified wheel-tire combination and a performance increase can be ordered and installed individually.
In this way MANSORY meets the growing demand of its customers for an elegant, individually definable, easy to install but nevertheless effective conversion for the Ferrari models "F8 Tributo Coupé / Spider" in the best possible way.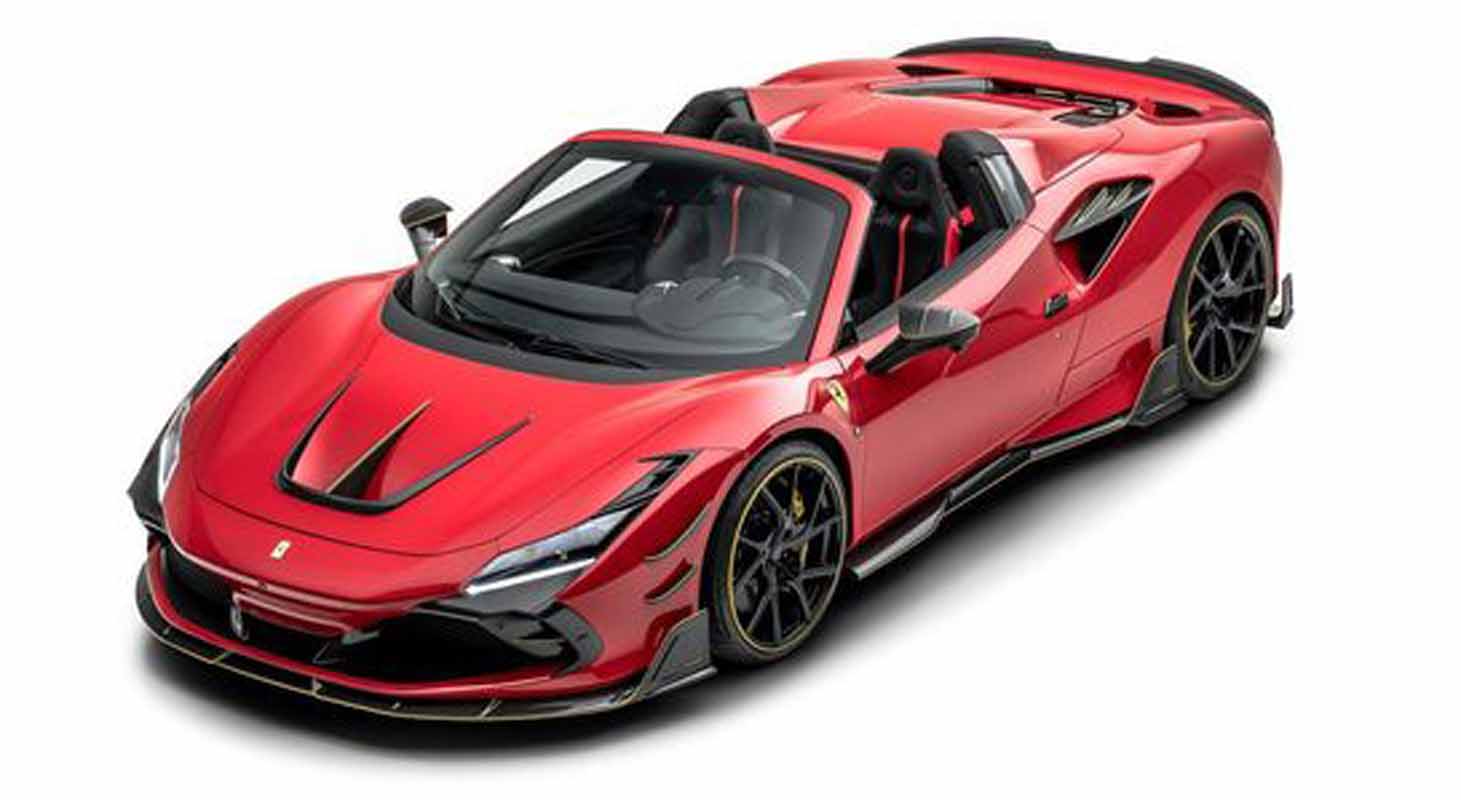 Design
Within the scope of each individual "soft kit" all body add-on parts in carbon can be individually ordered and individually installed: Front lip, side skirts, front and rear flaps, mirror caps and air outlet trim (front/rear). A discreet spoiler lip (with and without additional wing) and a rear diffuser for the rear section complete the "soft kit".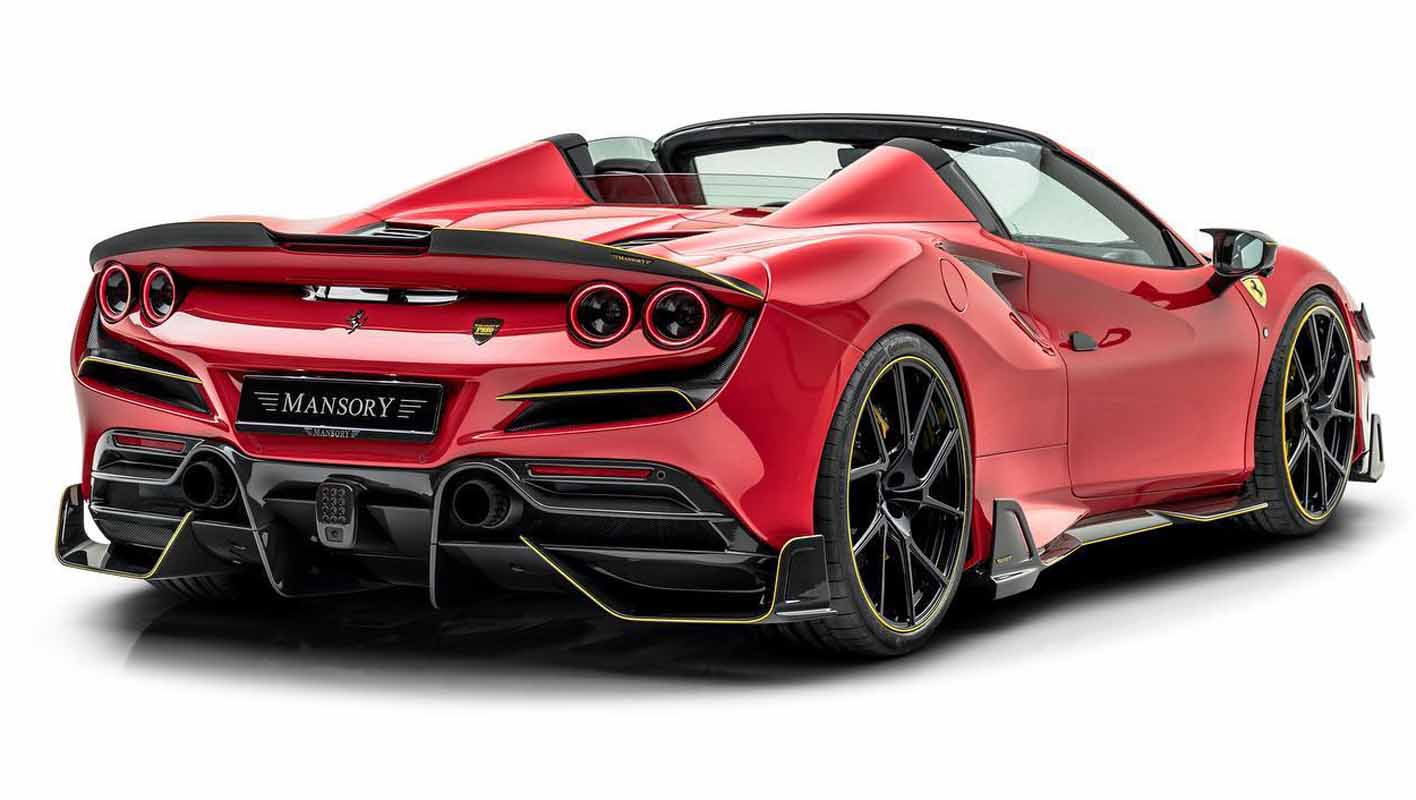 Wheels
Forged aluminium alloy wheels of the type "YT.5" in the dimensions 9.5 x 21 (front) and 12 x 22 (rear) are used for the Coupé and Spider. The rims are fitted with the corresponding 235/30/21 and 335/25/22 tires. At the customer's request, the rims can be painted in any conceivable colour.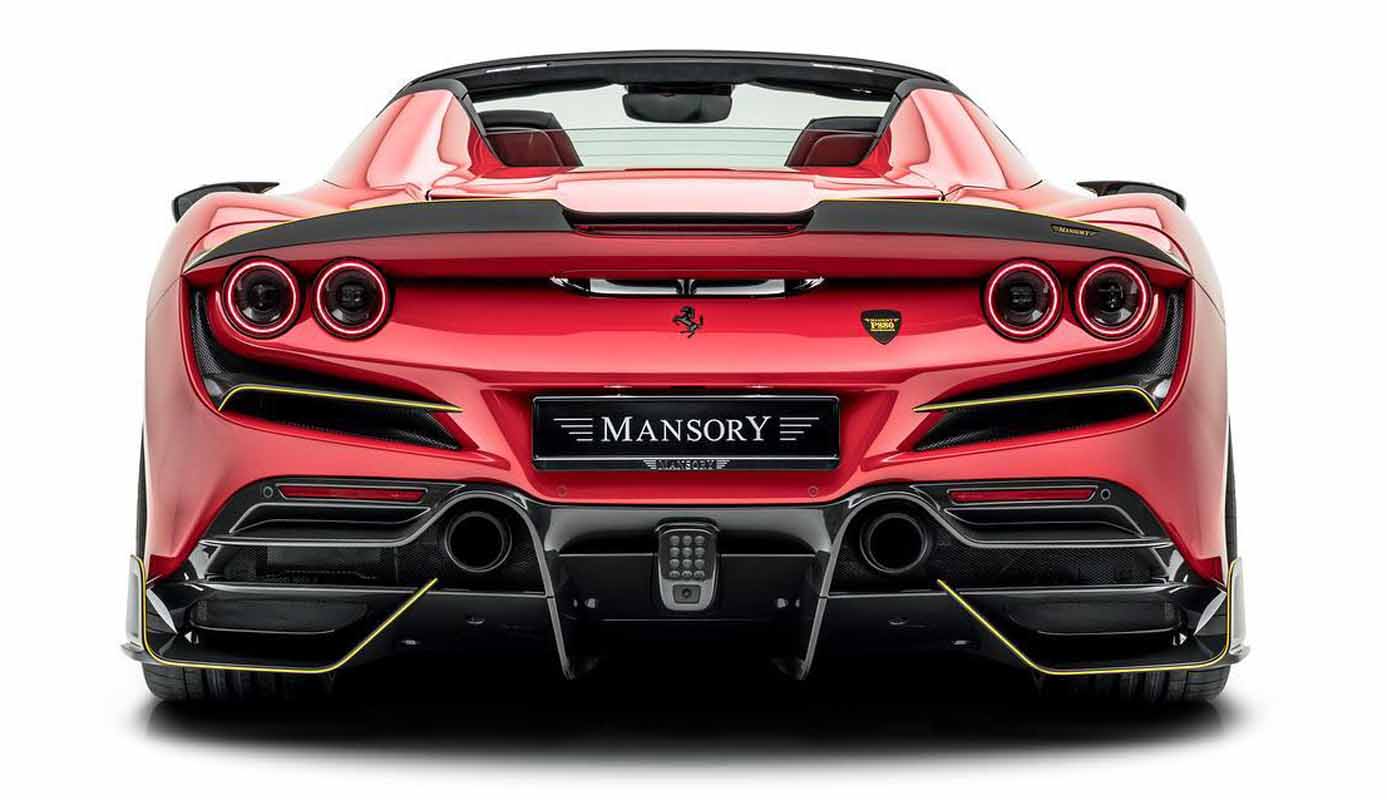 Performance
In combination with the "MANSORY Performance PowerBox" and a newly developed sports exhaust system, a performance upgrade with the following power and performance data is available:
Power: 880 hp (647 kW)
Torque: 960 Nm
V-Max: 354 km/h
0-100 km/h: 2.6s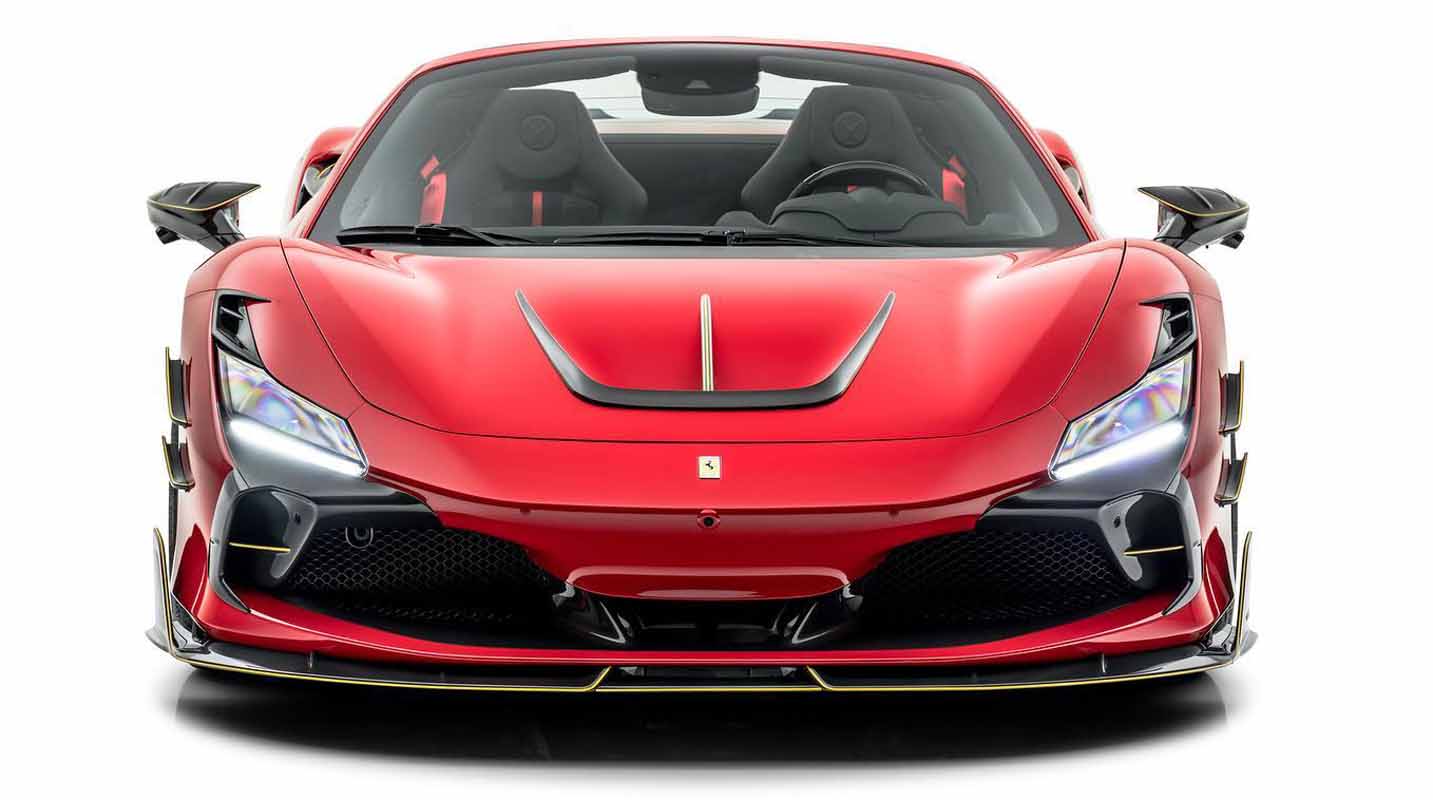 As already indirectly mentioned at the beginning, "Softkits" from MANSORY by definition do not include any changes to the interior of the respective vehicles. But of course, every "Softkit" can be supplemented and combined with all interior conversions from MANSORY. And this – as usual with MANSORY – with highest quality standards and maximum individuality.
On the model shown in the pictures all available add-on parts of the "Softkit" were installed. In the interior, individual components from the interior program have also been installed.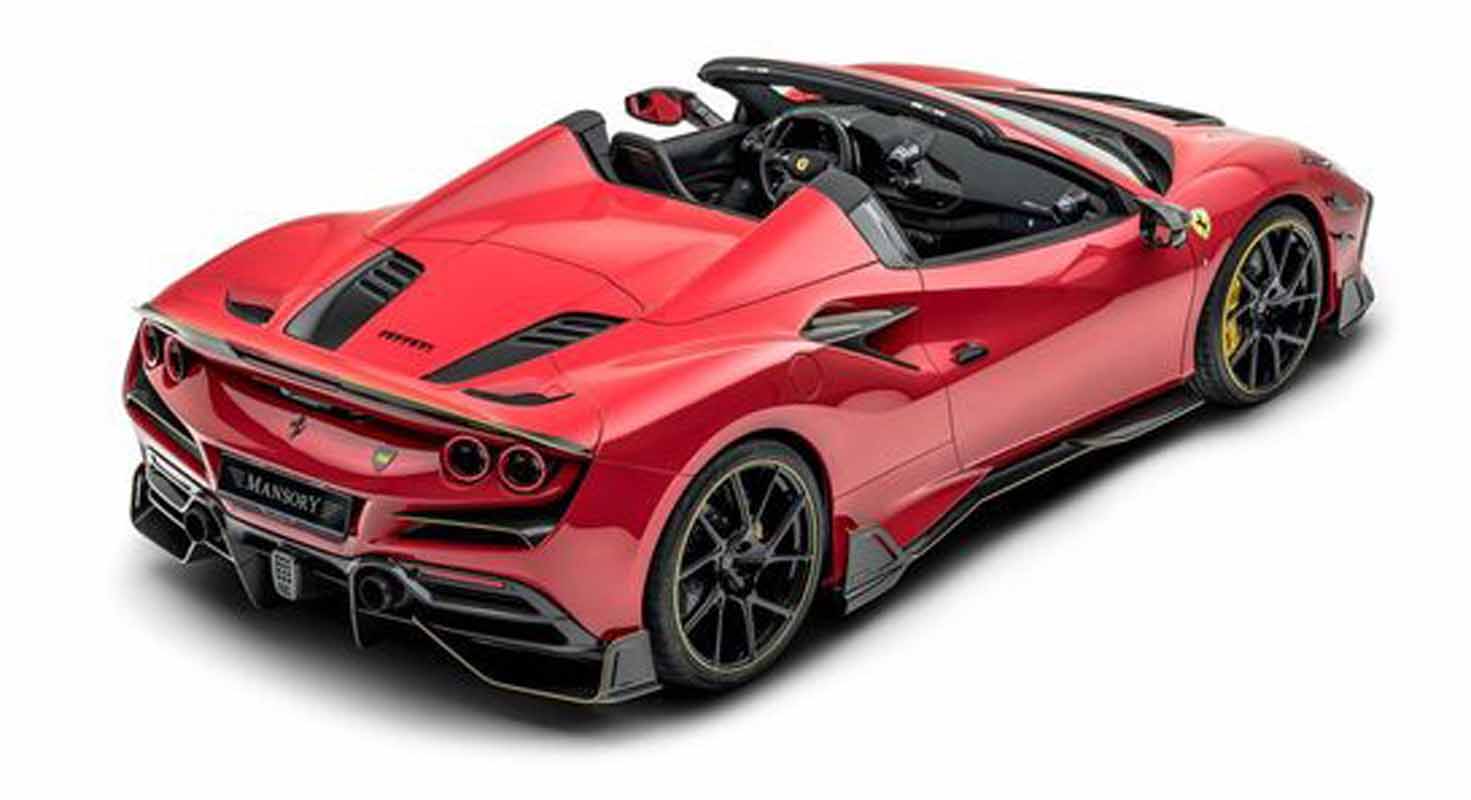 CO2 emissions (combined): 319 g/km / Fuel consumption (combined): 13.4 l/100km