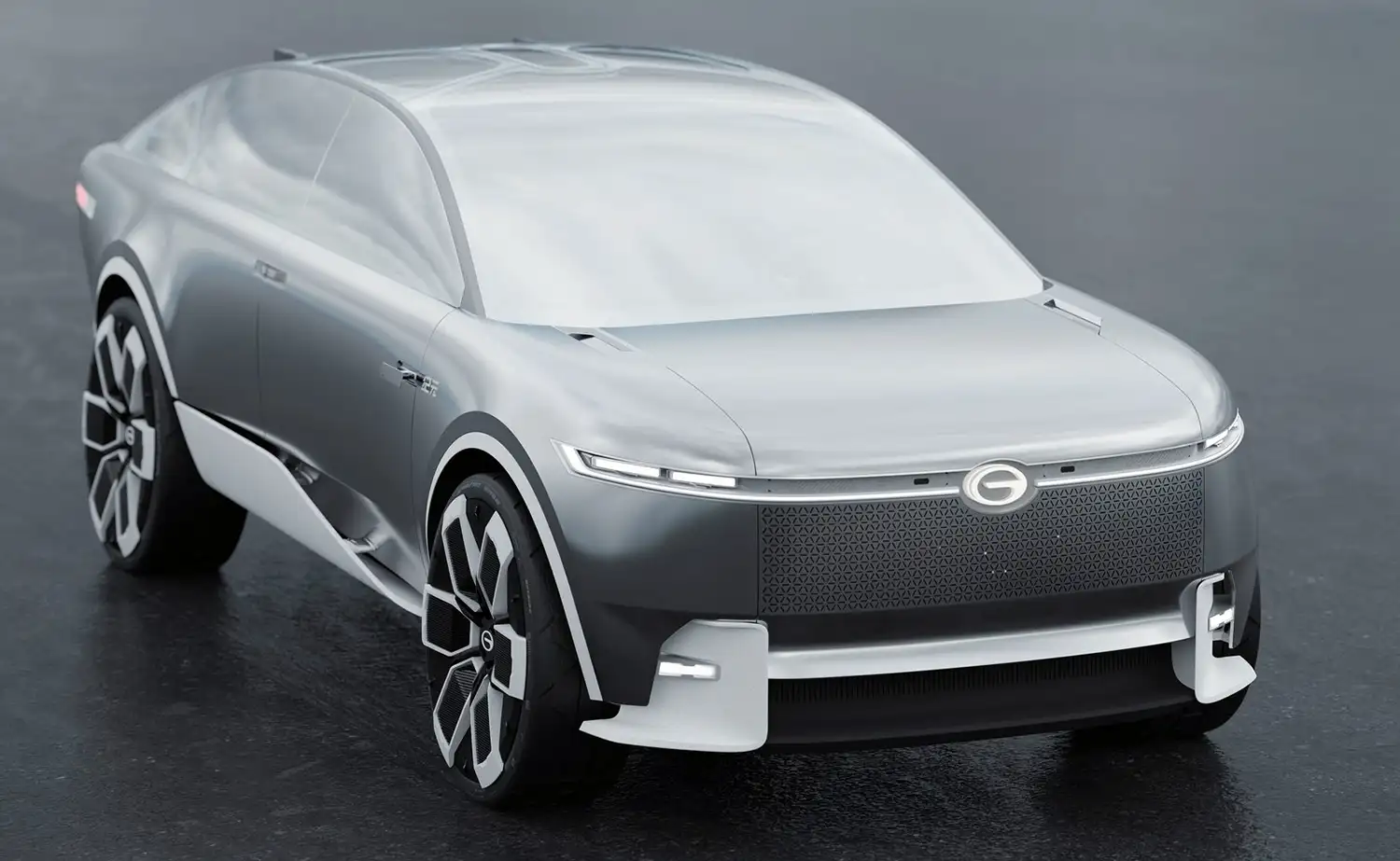 GAC proudly unveiled the ERA Concept car, a revolutionary new energy vehicle poised to redefine industry benchmarks within the dynamic and evolving automotive landscape. This vehicle heralds China's ascendance as a vanguard in automotive innovation, notably within the burgeoning new energy vehicle sector.
Fan Zhang, Vice President of GAC R&D Center, emphasized, "Innovation and exploration are at the heart of our journey. The ERA Concept car is a testament to our dedication to leading technological advancement and design innovation, drawing on global talent resources. It is the collaborative effort of our global teams including Advanced Design Los Angeles and Milan. It goes beyond being just a vehicle; it represents a visionary statement about the future of new energy vehicle design, crafted for those shaping our world."
Pontus Fontaeus, Director of GAC Advanced Design Los Angeles, shared insights on the project: "Despite challenges like time, distance, and communication, our international team collaboration was marked by a sense of safety and security. The ERA's presence, from show stand to real life, is a testament to our success in overcoming these obstacles, reflecting our commitment and expertise."
The ERA Concept car is built on GAC's innovative multi-energy platform architecture, featuring hydrogen fuel cells and 200kw distributed motors on the rear axle. This setup delivers an impressive 540 horsepower, an astonishing 800-kilometer range, and zero emissions. As a full-size 4WD crossover SUV, ERA seamlessly blends luxury and performance, offering spacious interiors within its 5413mm length and 3132mm wheelbase, while maintaining a minimum ground clearance of 244mm for versatile maneuverability.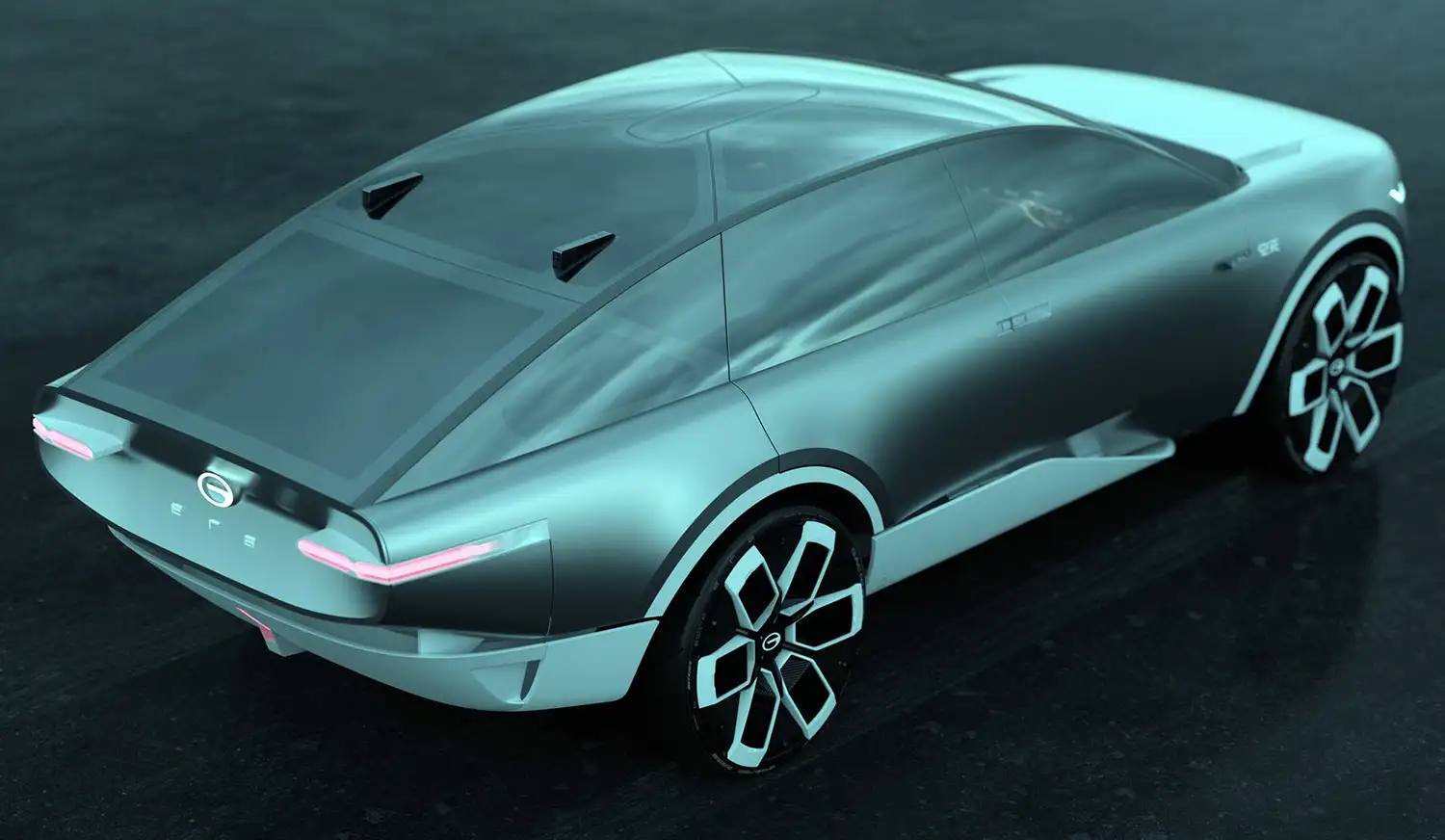 This innovative design pioneers a convergence of technological ingenuity with industrial aesthetics, resulting in a vehicle that is both sleek and powerful. The front fascia seamlessly incorporates headlights, sensors, and cameras into a full-width light band, adorned with a sophisticated geometric pattern enhancing heat dissipation. The body is designed with clean lines and an aerodynamic kit made from marine recycled plastic and seaweed bio-based materials, showcasing GAC's dedication to environmental sustainability.
Inside, the GAC ERA Concept car redefines the driving experience with a human-centered design philosophy. The interior boasts elliptical and organic curves, premium materials like bio-based mycelium leather, and a color scheme transitioning from sunrise orange to sunset purple.
As the doors gracefully open, welcoming lights bathe the interior in a luxurious and cozy atmosphere. The seating design showcases clever innovation; when traveling with a group, the front seats can rotate to face the rear, creating an interactive environment. The rear seats are not only equipped with foldable extensions that serve as leg rests for enhanced comfort but also double as additional seating. With the deployment of a central console that transforms into a tabletop, the space can comfortably cater to the socializing needs of up to six people. During travel breaks, the rear armrest unfolds into a tea table, allowing passengers to either recline or sit, engage in conversation, or simply enjoy the view. This embodiment of mobile living encapsulates our vision of a delightful, future-forward automotive lifestyle.
As Stéphane Janin, Director of GAC Advanced Design Milan, puts it: "The ERA Concept Car embodies our vision for the future – a design that's both powerful and elegantly simple, harmonizing with the emerging era of clean technology and energy." In future, GAC will continue to pioneer in developing technologies and designs that provide diverse, eco-friendly, and exhilarating mobility solutions.