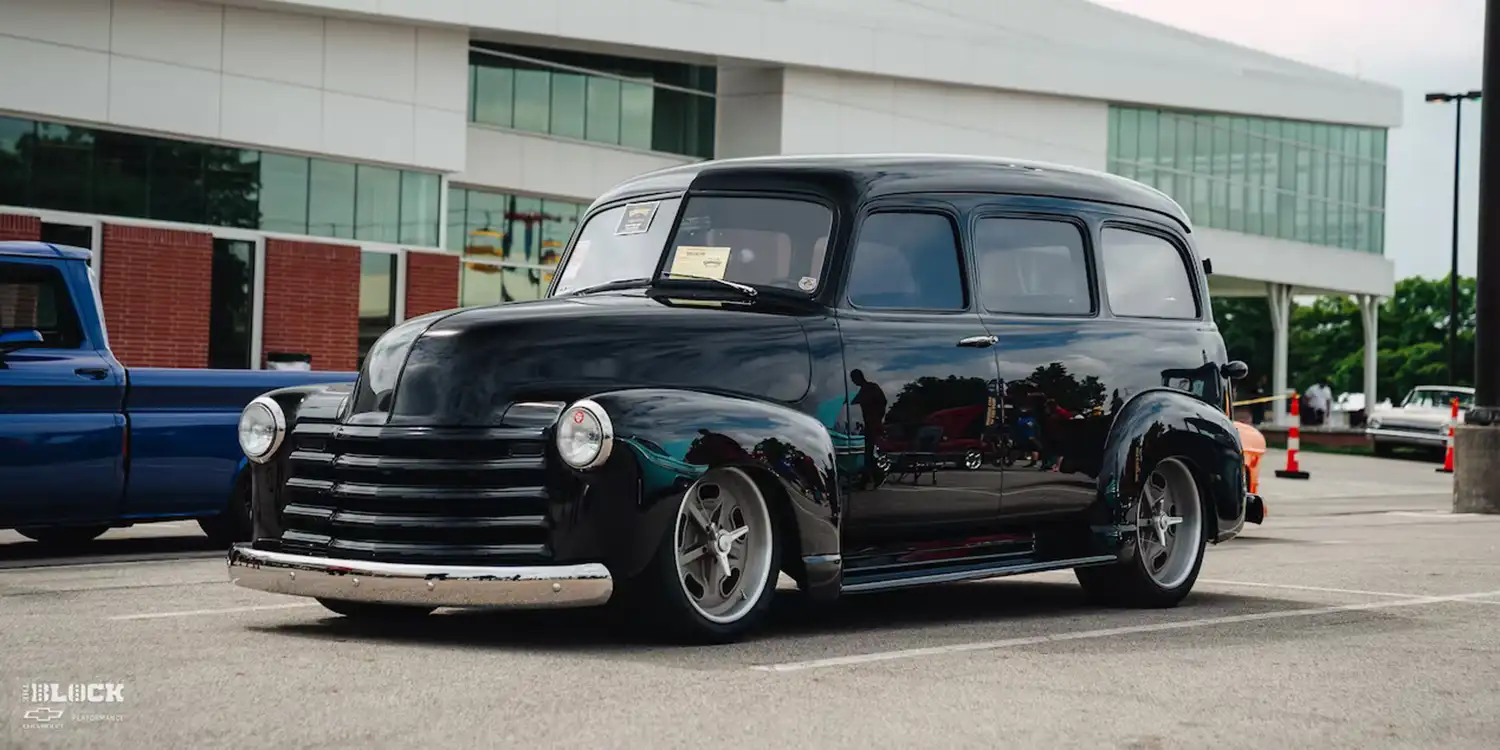 WORDS: DAN HODGDON
PHOTOS: LUCAS PRIAMO
Source: Chevrolet
————
When David Pilgrim isn't working at his Coastal Crewboats business – or setting land-speed records – he's an avid vehicle collector. Among his latest additions is a spectacular 1952 Chevrolet Suburban.
Over the summer, Pilgrim displayed the vehicle in the Johnson's Hot Rod Shop booth at the Goodguys Summit Nationals in Columbus, Ohio. The Gadsden, Alabama-based company was responsible for the build. In addition, the stunning ride turned heads as part of the Chevrolet Performance Builder of the Year program at the Ohio Expo Center during the Goodguys Columbus weekend.
Then, later in the year, the Suburban won the Goodguys America's Most Beautiful award during the Lone Star Nationals at Texas Motor Speedway.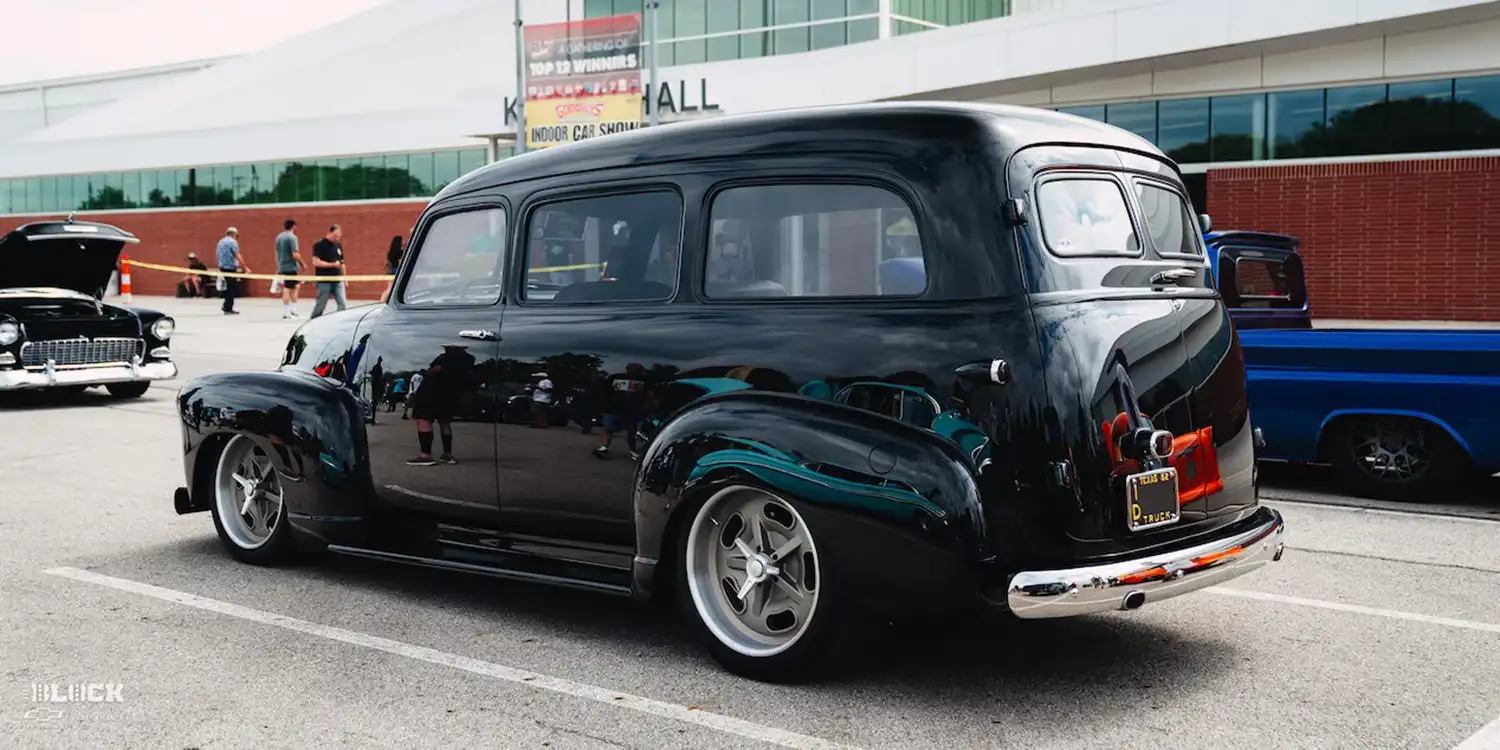 Fair to say, the Suburban has gotten a lot of attention recently.
Pilgrim, who hails from Point Comfort, Texas, and now lives in Rockport in the Lone Star State, originally planned to restore a '52 Chevy truck he had owned for decades.
However, when he sent it to Alan Johnson's team at Johnson's Hot Rod Shop, they found the cab was too far gone and rusted to make the build worthwhile. So, Pilgrim decided on a Suburban instead.
The vehicle at one time belonged to a school district in California, but had made its way to Alabama at some point in its life. Johnson knew the owner, who wasn't interested in parting ways with the Suburban. Thankfully, he changed his mind.
"It was really about as clean as you're going to find," Pilgrim said of the vehicle.
The Suburban sits on a Roadster Shop chassis and is powered by a 261 cu.-in. inline-six-cylinder Chevrolet engine from the team at Automotive Specialists Racing Engines.
The fuel-injected power plant also features a Wayne 12-port cylinder head and twin Garrett turbochargers. The engine is backed with a six-speed TREMEC transmission. On the dyno, the engine turned out 538 horsepower and 585 lb.-ft. of torque with nine pounds of boost.
Although Keith and Jeff Dorton and their team at Automotive Specialists built the engine, Pilgrim drew up the design and added the turbos.
"It's got that little ragged idle," he said of the engine's sound.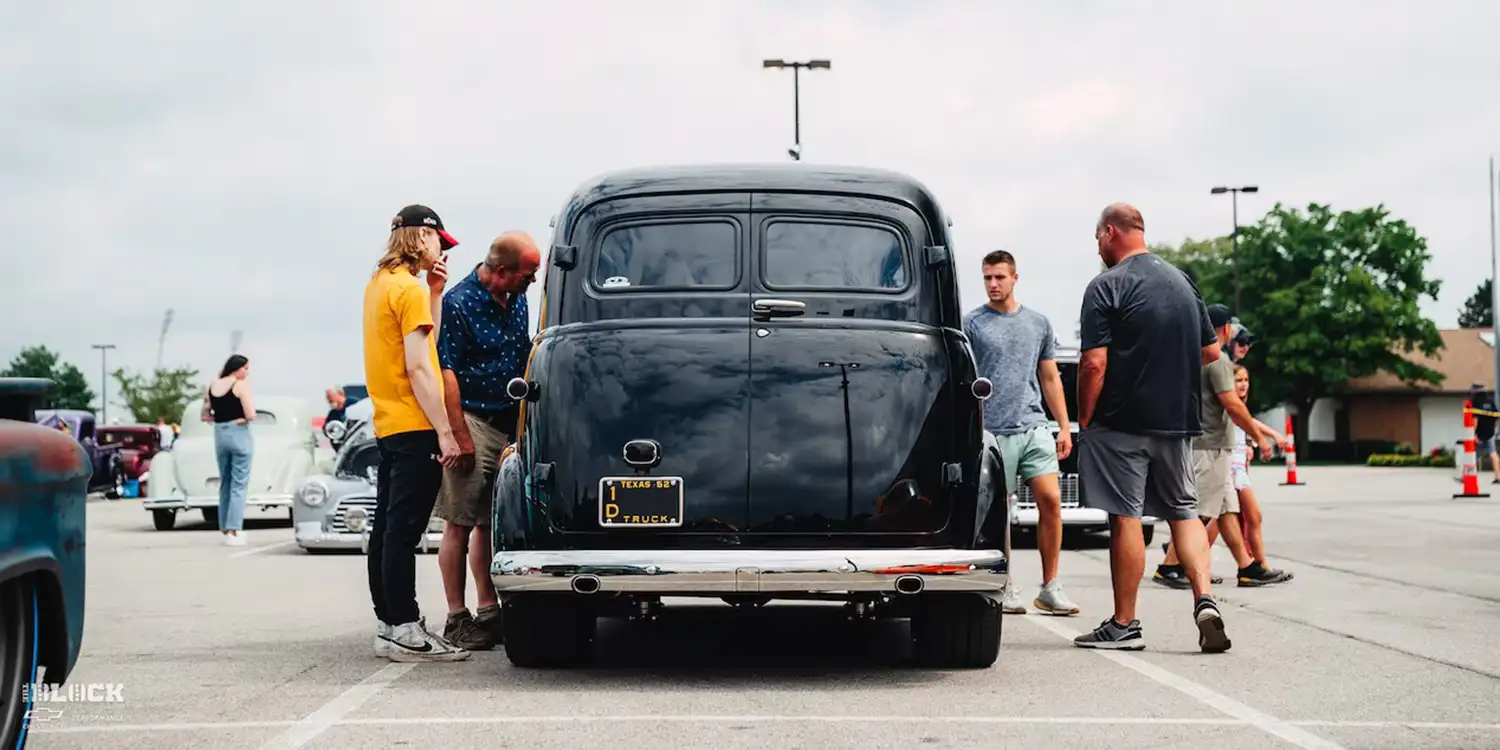 The SUV boasts a 4.11 rear gear and Pilgrim calls it a "normal hot rod" with other upgrades including power windows, brakes and steering, along with a Vintage Air system. Johnson's Hot Rod Shop painted the Suburban black, with the color complemented by custom wheels built by the Johnson's team.
The brown interior includes a nod to more recent Suburbans, utilizing seats from the 1990s that can fold down or be removed entirely. The logo for the motorcycle shop Pilgrim once owned is sewn into the headrests.
The Suburban also has a matching trailer incorporating Chevrolet truck fenders and a wooden deck.
Throughout the build, Pilgrim tried to ensure it utilized as many Bowtie parts as possible.
"It's as close to Chevrolet as I could make it," he said.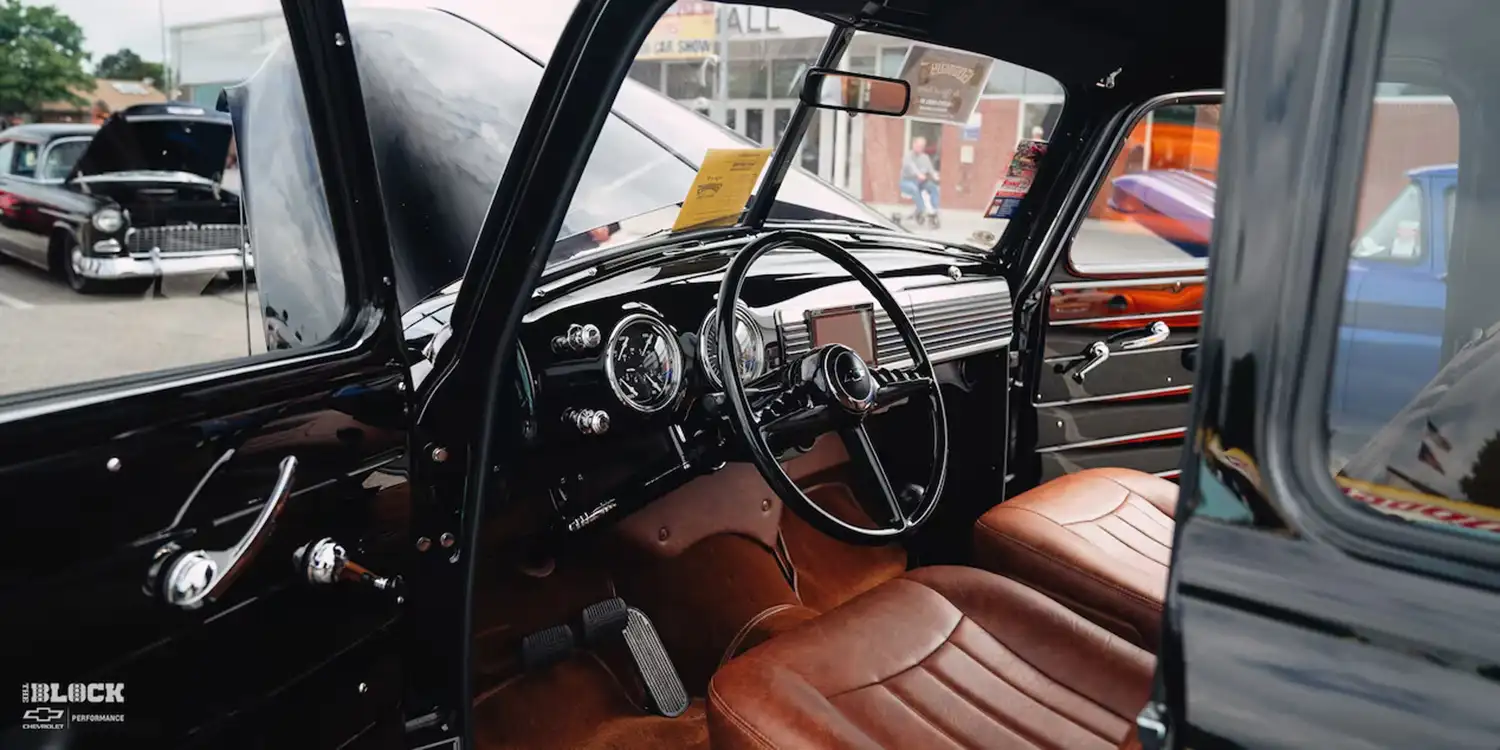 In Pilgrim's extensive collection are approximately 200 motorcycles (which the Suburban's trailer is built to haul), and he also recently purchased a 1931 Chevy five-window coupe with an inline-six engine.
Pilgrim is a diehard Chevrolet fan and also an accomplished land-speed racer. He has a multitude of records on Utah's famed Bonneville Salt Flats and in other land-speed contests on motorcycles, in a 1999 Corvette Z06, and behind the wheel of a GM Duramax diesel-powered 1954 Chevrolet 3100 pickup.
This year, his and crew chief Carl Stubbs' Pilgrim & Stubbs Land Speed Racing team hit Bonneville planning to set more records, but were rained out of all three events in which they hoped to participate. So, next year it is.
In addition, Pilgrim is currently working on a diesel-powered long car for the 2024 Bonneville Speedweek. He and his team plan to compete in three classes and Pilgrim hopes to run 317 mph or faster to reclaim the diesel land-speed record from England.
As for his 1952 Suburban, Pilgrim is proud both of the way the build turned out, and how he was able to incorporate so many elements from General Motors.
"It has a Chevrolet 12-bolt rear end, late-model Corvette rotors, calipers and spindles," he said. "We try to keep it all Chevrolet."
For Pilgrim, that mindset is true whether he is setting records or working on show-worthy vehicles.