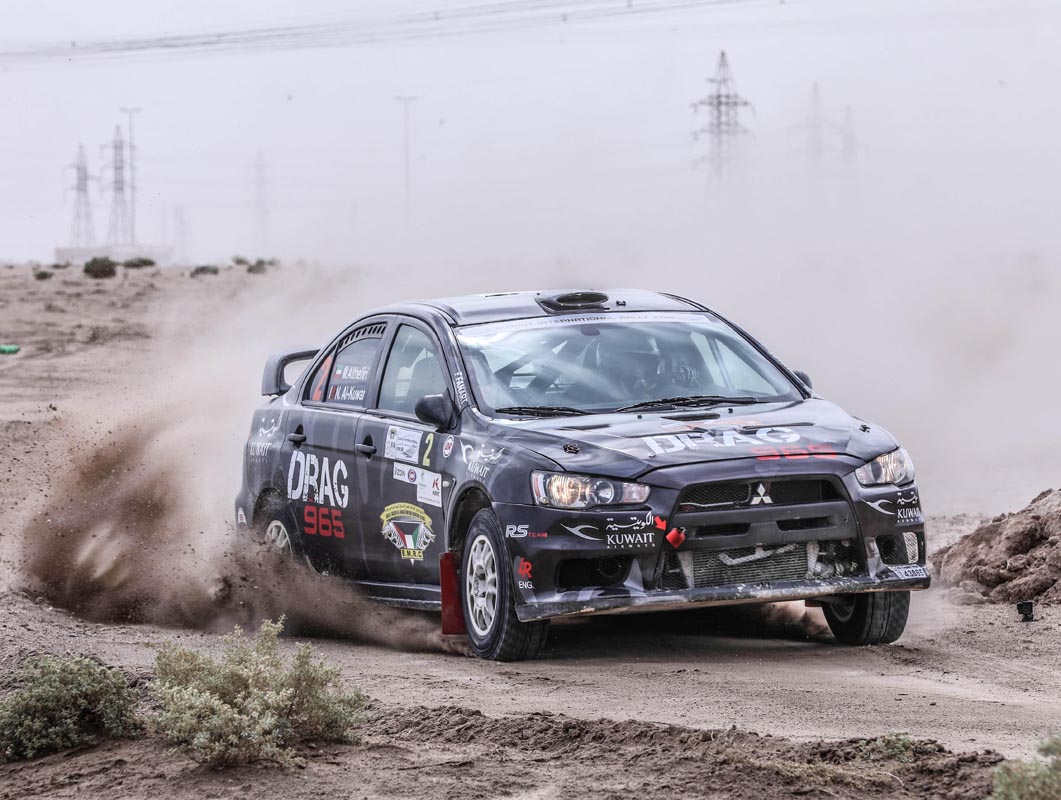 Officials at the Kuwait International Motorsport Club (KIMC) have confirmed that the 26th Kuwait International Rally will be the fifth round of the 2021 FIA Middle East Rally Championship (MERC) on November 11th-13th.
Kuwait's premier rally has not taken place since 2018 and is now running under the supervision of a new organising committee with Emad Bukhamseen taking over as the chairman of the board of the KIMC alongside members, Issa Hamzeh, Mohammed Bukhamseen, Garbis Karzelian, Hamad Marafie, Hamad Al-Saif, Meshari Al-Sabti and Fuad Abu Arja.
"We look forward to welcoming international competitors to Kuwait for the rally in November," said Emad Bukhamseen, a businessman who specialises in investments, real estate and publishing. "Our team will work hard to make the new event a success and a worthy round of the regional rally championship."
Meshari Al-Sabti will act as Clerk of the Course on this occasion, ably supported by his assistant Hamad Al-Saif.
The three-day event is running in co-operation with the Kuwait International Automobile Club (KIAC).
It is popular with many regional teams and officials are expecting a quality international field to tackle 180.60km competitive kilometres and 10 special stages across a route of 517.62km. There will be two loops of three desert stages on Friday, November 12th and two specials run twice on Saturday, November 13th.
Rally headquarters, the service park and start and finish podiums will all be based at the Seashell Julai'a Hotel and Resort in Al-Qulay'ah.
The Kuwait International Rally became a round of the MERC in 1984, although regional unrest and two Gulf Wars meant it did not run between 1990-1994 and 1997-2007.
Nasser Saleh Al-Attiyah has the record for the most number of victories. The Qatari earned his seventh success in 2018, having eclipsed the four wins earned by Mohammed Ben Sulayem (1985, 1988, 1989 and 1996) in 2015. The event was an ever present in the regional calendar since returning as a candidate rally in 2008, although it did not run in 2017.
That 2008 candidate event was won by Saudi driver Yazeed Al-Rajhi, while Al-Attiyah notched up his seven wins in 2009, 2011, 2013, 2014, 2015, 2016 and 2018. There were solitary successes for Abu Dhabi's Sheikh Khalid Al-Qassimi in 2010 and Qatar's Khalid Al-Suwaidi in 2012.
The 2019 event was cancelled at the 11th hour and the Covid-19 crisis put paid to any plans for the rally in 2020.
Entries for the 2021 event opened last Sunday and the closing date has been set for Wednesday, October 27th.