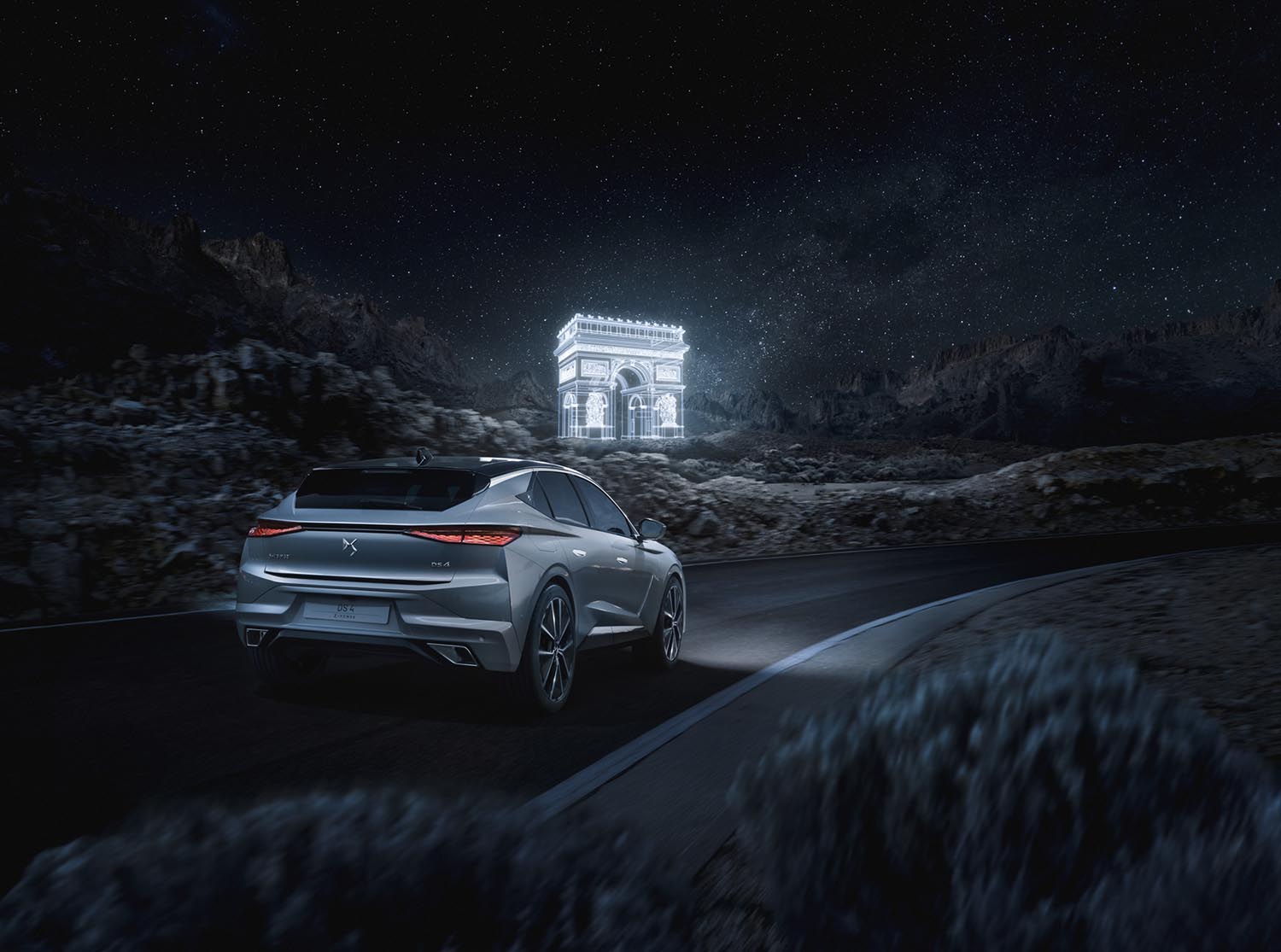 Parisian lamp posts, metro station entrances, Opéra Garnier and the Arc de Triomphe; DS 4 translates Paris on its way around illuminated structures, depicting at once sophistication and technology. Symbolic of engineering excellence and French savoir-faire, the new compact hatchback from DS Automobiles is revealed and shows off its strengths through a dreamlike journey that engages with the capital of luxury and fashion's significant architectural signatures.
Electrified and fitted with innovative equipment such as level 2 semi-autonomous driving (DS DRIVE ASSIST 2.0), camera-controlled suspension (DS ACTIVE SCAN SUSPENSION), extended head up display (DS EXTENDED HEAD UP DISPLAY), night vision (DS NIGHT VISION) and matrix headlamps (DS MATRIX LED VISION), DS 4 creates and lights up the spirit of Paris all around it – as touched with tradition as it is modernity.
A powerful and mesmerising musical reorchestration of Antonin Dvořák accompanies the film. Already reinterpreted by Serge Gainsbourg, this theme is revived by a new contemporary rendition glorifying DS 4's journey. Symbolic of French daring, the multi-disciplined artist who had an epic life had composed Initials BB at the end of the 1960s, by subtly merging the Symphony of the New World with the works of Charles Baudelaire, Edgar Allan Poe and Louis Pauwels for a homage to the national icon, Brigitte Bardot.
The film "Engineered to light the way" will be shown in French cinemas from 6 October and from the following day on television and online, then in Spain, Italy, Belgium and Luxembourg by the end of 2021. In the other 37 countries, the campaign will make its debut in 2022. The long version of the film has already been shown on YouTube: