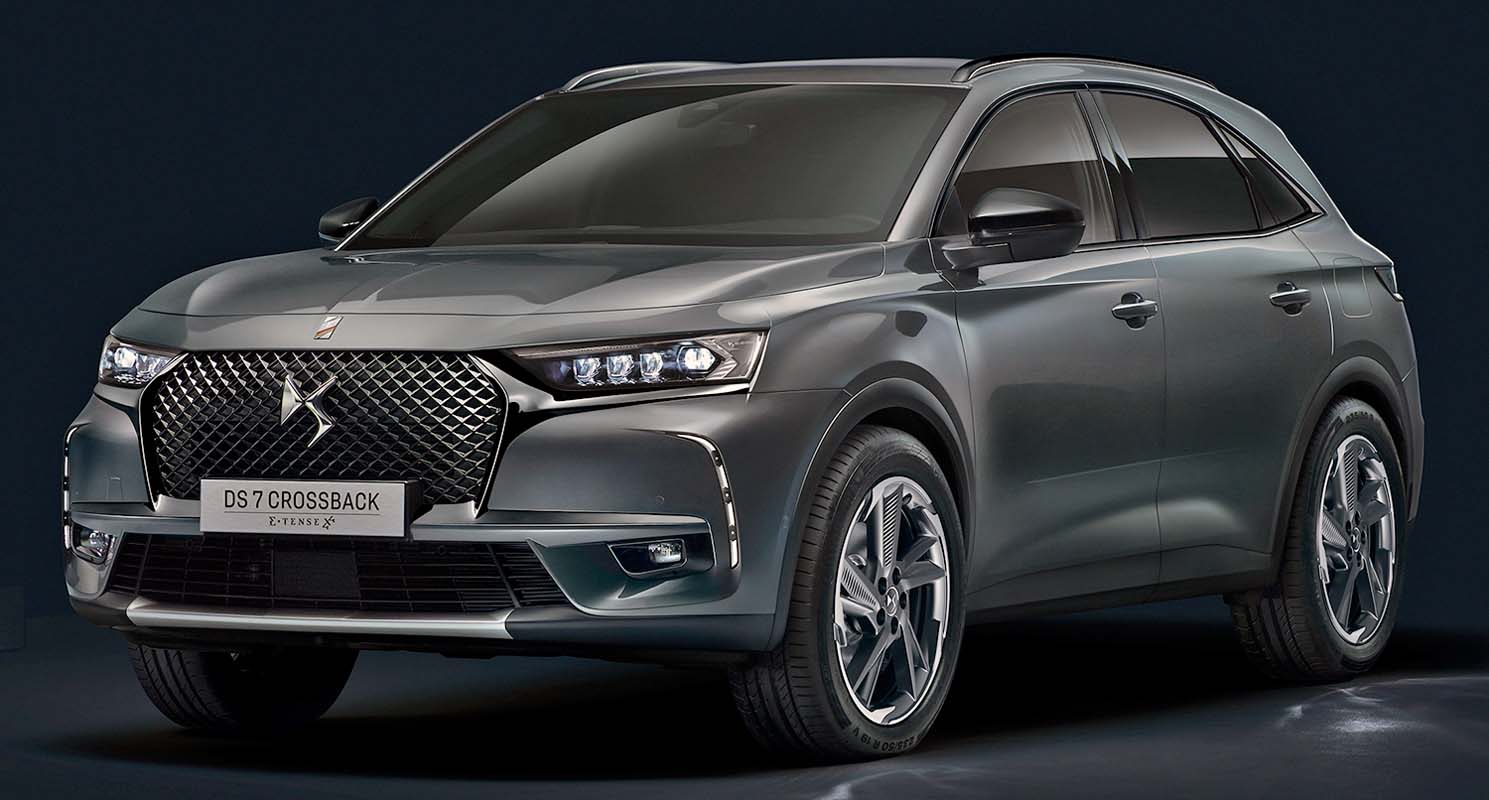 France's best-selling Premium SUV from its launch during 2018, in 2019, 2020 and from the beginning of 2021, DS 7 CROSSBACK is expanding its range with a Limited Edition: DS 7 CROSSBACK LIGNE NOIRE.
In this unique guise, DS 7 CROSSBACK LIGNE NOIRE features Gloss Black trim on its side window surrounds, the strip on the tailgate and rear lights, for the DS WINGS and roof bars. This distinctive signature emphasises the elegance of DS 7 CROSSBACK's appealing lines.
Inside, two types of trim are offered: Pearl Grey Leather or Basalt Black Leather. Through these two finishes the interior appears elegant with its grain leather seats, Nappa leather diamond pattern trim, a full grain leather steering wheel with leather-covered airbag, a power seat pack and B.R.M R180 timepiece.
Famous for its craftsmanship, DS Automobiles displays French expertise in its cars for the pleasure of their occupants.
Based on the BASTILLE + finish, DS 7 CROSSBACK LIGNE NOIRE is supplemented by DS ACTIVE LED VISION turning headlamps, front and rear parking sensors with reversing camera, aluminium pedals and footrest, as well as 19-inch ROMA alloy wheels. In its E-TENSE 225 and E-TENSE 4×4 300 plug-in hybrid versions, DS 7 CROSSBACK LIGNE NOIRE also comes with DS ACTIVE SCAN SUSPENSION camera-controlled damping and laminated glass front and rear for exceptional comfort and sound proofing.
Three kinds of power unit
The best-selling plug-in hybrid in France through 2020 and from the beginning of 2021, DS 7 CROSSBACK is available as this limited edition with E-TENSE 225 and E-TENSE 4×4 300 versions. Front wheel drive with a 180 horsepower petrol engine and a 110 horsepower electric motor in the first instance, in its E-TENSE 4×4 300 version, DS 7 CROSSBACK is 4 wheel drive with a 200 horsepower petrol engine and two electric motors (110 horsepower at the front and 113 horsepower at the rear). As the top of the range, maximum torque is 520 Nm with a 100% electric range of 58km on the WLTP combined cycle.
The petrol and diesel power units are 4 cylinder (PureTech 180 Automatic and BlueHDi 130 Automatic) complying with the latest Euro 6.3 standards with consumption limited to 6.7 litres/100km (petrol) and 5.1 litres/100km (diesel) on the WLTP cycle.
Built only in France's Mulhouse factory like every DS 7 CROSSBACK, the Limited Edition LIGNE NOIRE is available in six colours: Perla Nera Black, Platinum Grey, Ink Blue, Pearl White, Cristal Pearl and Artense Grey.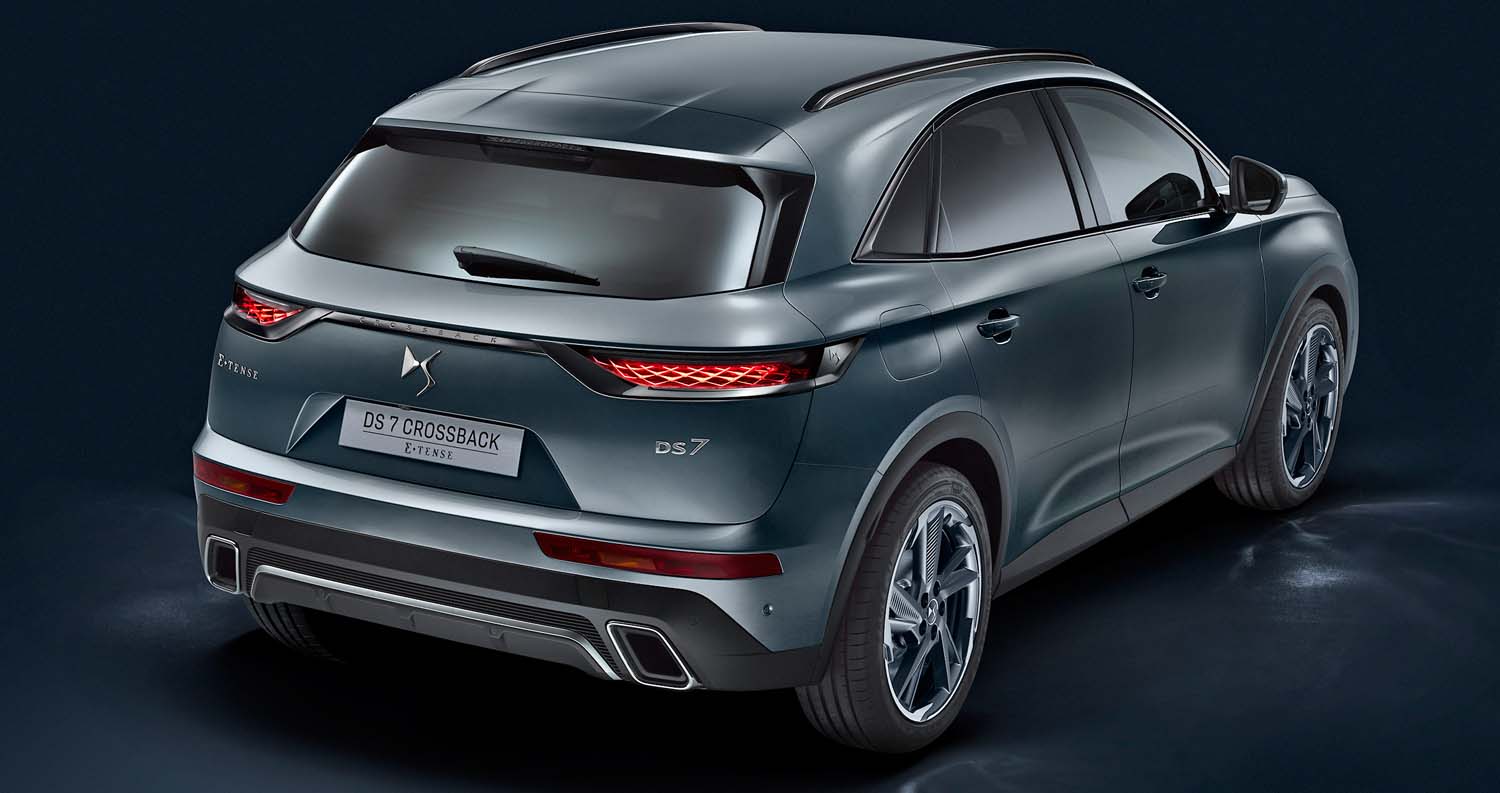 Prices (France)
DS 7 CROSSBACK BlueHDi 130 Automatic LIGNE NOIRE: 45 500 euros
DS 7 CROSSBACK PureTech 180 Automatic LIGNE NOIRE: 47 000 euros
DS 7 CROSSBACK E-TENSE 225 LIGNE NOIRE: 55 900 euros
DS 7 CROSSBACK E-TENSE 4×4 300 LIGNE NOIRE: 61 400 euros
Multi-channel distribution
Since March 2017, DS Automobiles has offered its customers a 100% connected and safe space to create, order and have their DS delivered to a place of their choice. DS 7 CROSSBACK LIGNE NOIRE is following this approach which is already proving popular.
A 100% online sales site, DS Online Ordering (store.dsautomobiles.fr) provides a unique digital experience from the creation to delivery of a brand-new DS from a computer, tablet or smartphone. All the usual stages are virtual, including the opportunity to have your old car taken away, remote signing of the necessary documents and choosing the type of finance.
Wherever the customer might be, legal requirements can be satisfied with a secure connection to the banking system. The final point consists of choosing the delivery location through DS VALET.
The entire ordering process is followed by a DS Expert Adviser from the Brand's network, accompanying the customer remotely while the usual legal safeguards apply.
DS 7 CROSSBACK LIGNE NOIRE will be available in France's 166 DS Automobiles retailers.