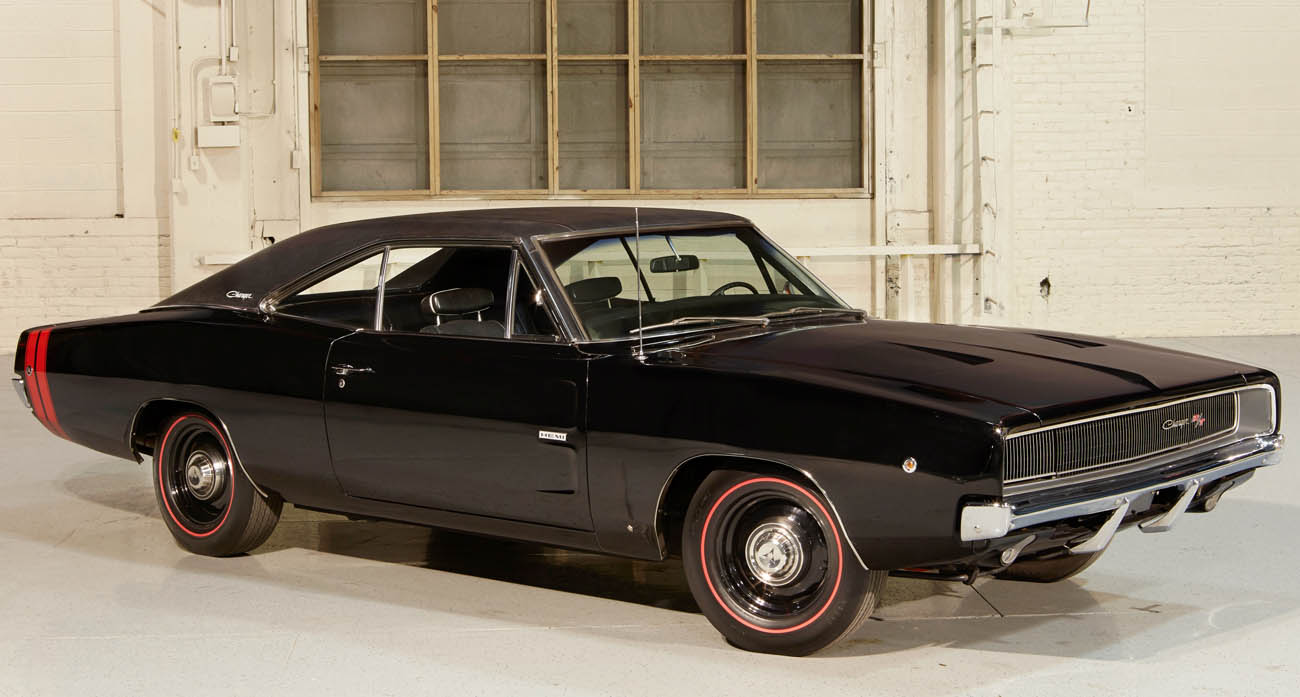 The Dodge Charger is an American icon. From its muscle-car performance roots, legendary styling and racing heritage, to its modern-day performance with world-class engineering and technology — the Dodge Charger has, and continues to be, one of the most competitive performance cars both on and off the track. And with the best powertrains in the business, including the fearsome "Elephant Motor" — the 426 HEMI® and the modern 6.4-liter HEMI, Dodge Charger continues to add to one of the most storied nameplates in automotive history.
1968 to 1970 (Generation: II)
The second-generation Dodge Charger arrived in 1968 with all-new styling. Dodge designers and engineers were tasked to create and develop a performance coupe that looked ready to race on Daytona's high banks, but still be driven on the streets.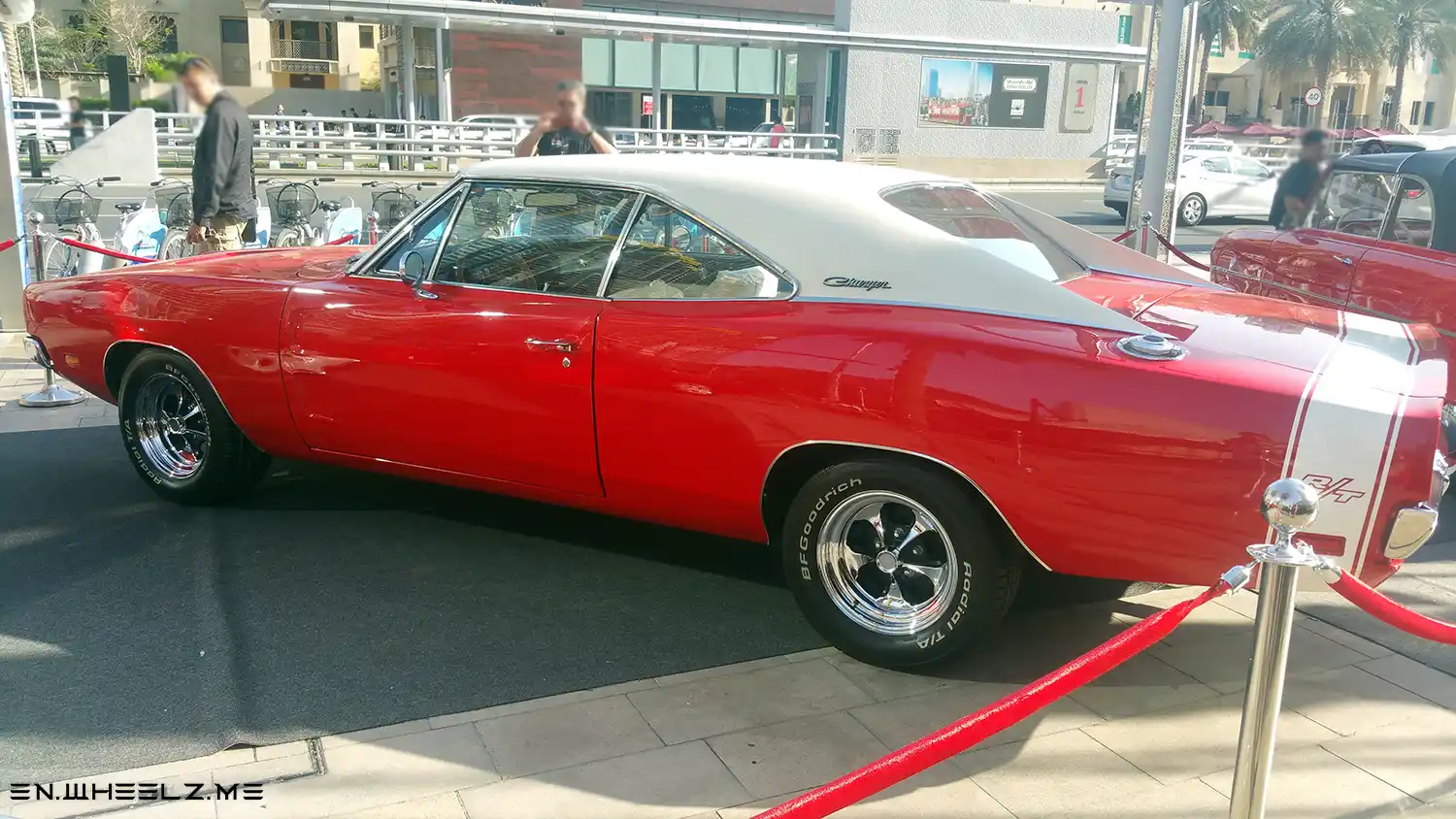 The result was an exterior design with a "double diamond" or horizontal "Coke bottle" silhouette, a reference to the new design's muscular bulges above the front- and rear-wheel wells. Further enhancing the sleek design was a "flying buttress" or swept-back tunneled roof lines around the rear glass. Sculptural twin scallops on the hood and doors created more dramatic surfaces than most slab-sided vehicles of the era. Other notable design features included a contrasting vinyl roof and flip-top gas cap.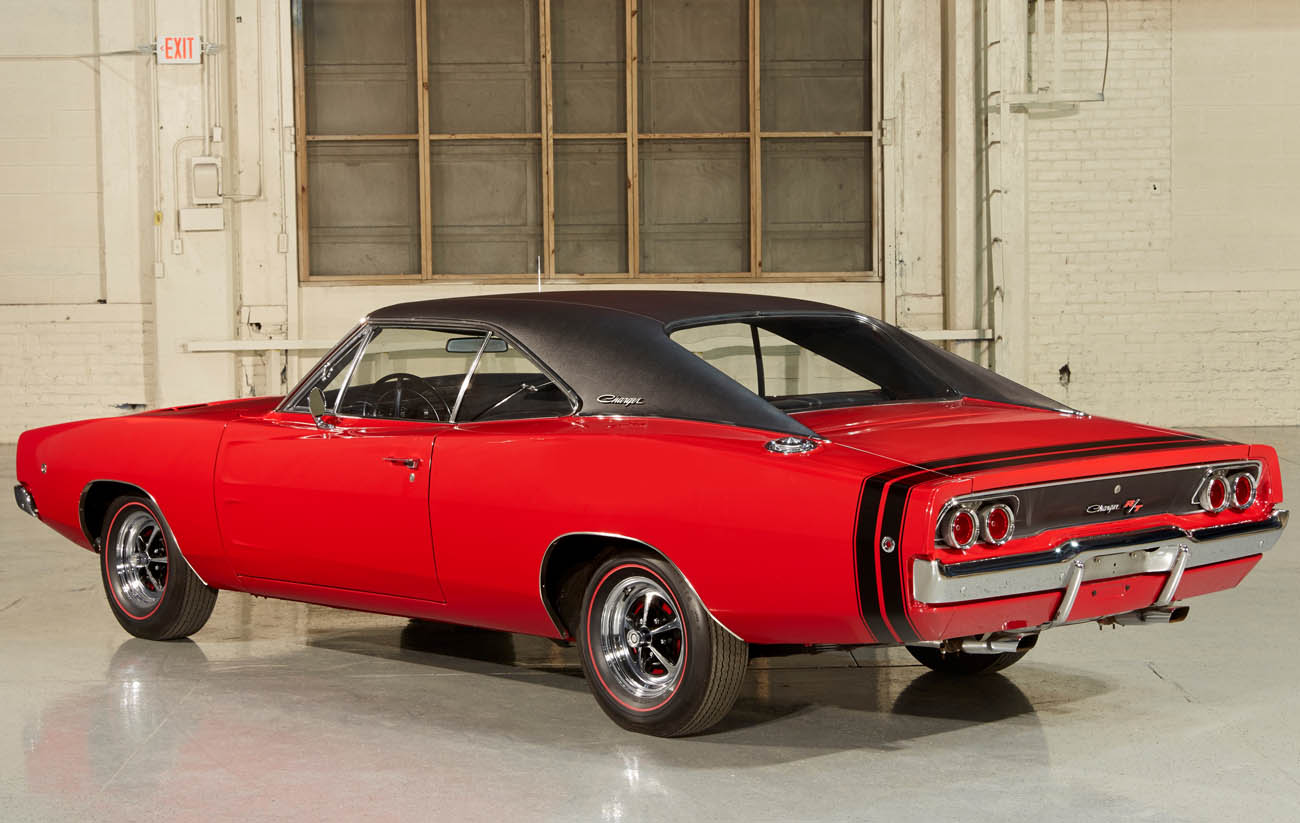 Inside, the 1968 Dodge Charger's all-new interior featured front bucket seats with an optional cushioned center console. Improvement in passenger safety and comfort included the addition of an energy-absorbing instrument panel and seats.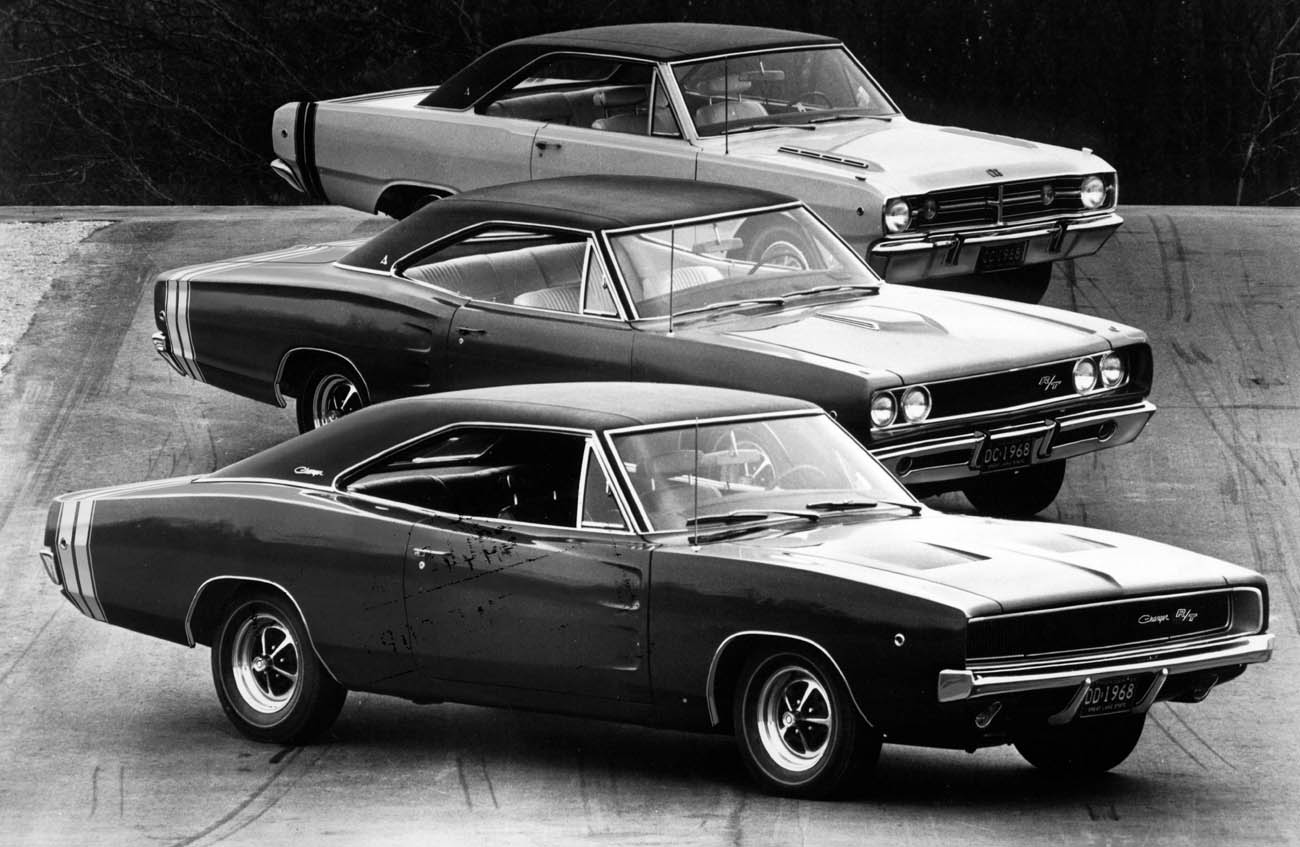 The new second-generation Dodge Charger was a sales success, with a 343 percent sales increase compared with the 1967 model. With this success also came fame, and in 1968 the Dodge Charger made its film debut in the movie "Bullitt" starring Steve McQueen. The movie featured a black Dodge Charger R/T with a black vinyl top and the powerful 440 Magnum V-8 engine with a four-speed transmission.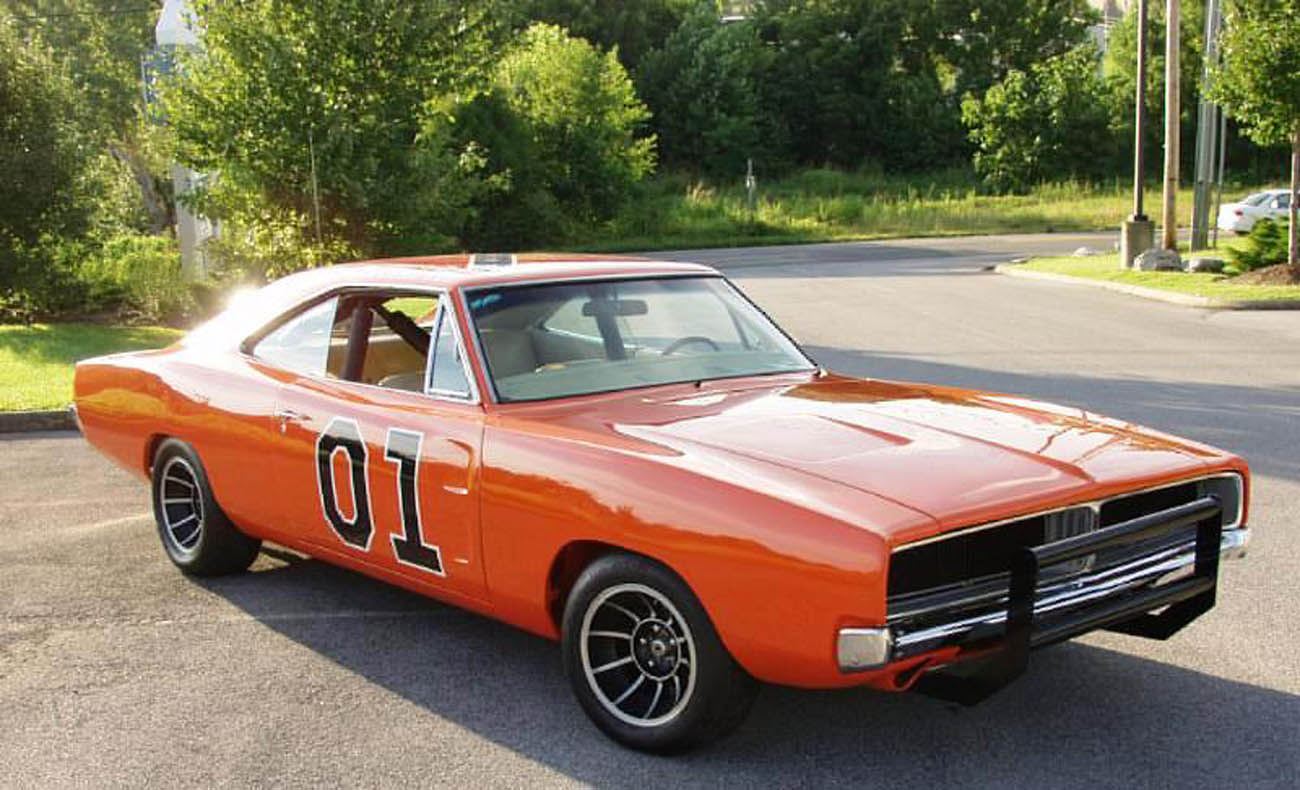 Extensive use of wind tunnel testing and advanced research allowed Dodge Charger engineers to have a leg-up in NASCAR competition. As a consequence of aerodynamic testing — a first by any auto manufacturer in NASCAR — development and implementation of a rear spoiler and front air dam were added to Dodge Charger race cars to increase down force on the track.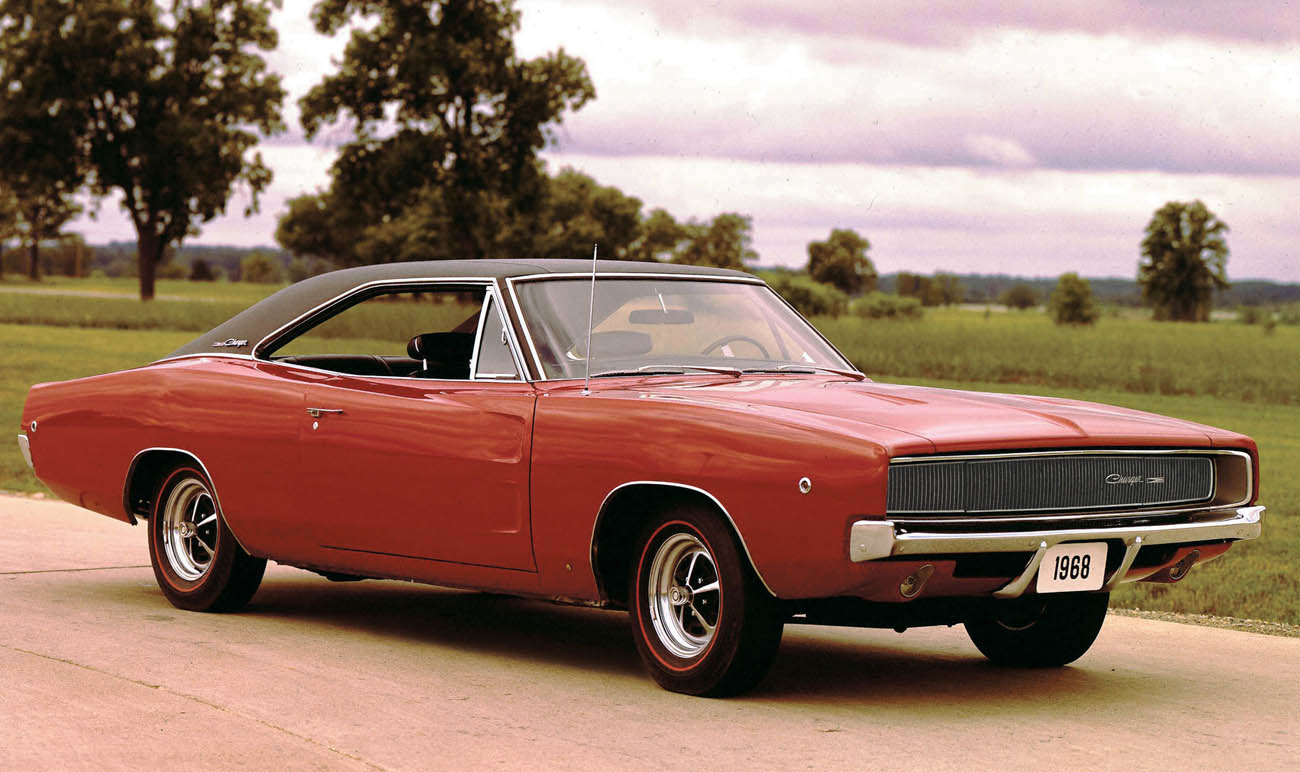 Keeping the second-generation Dodge Charger fresh, the 1969 model year featured several evolutionary styling changes, including a revised front grille with a center divider, which created two smaller symmetric rectangular grilles. Round turn signals and tail lamps were replaced with rectangular units.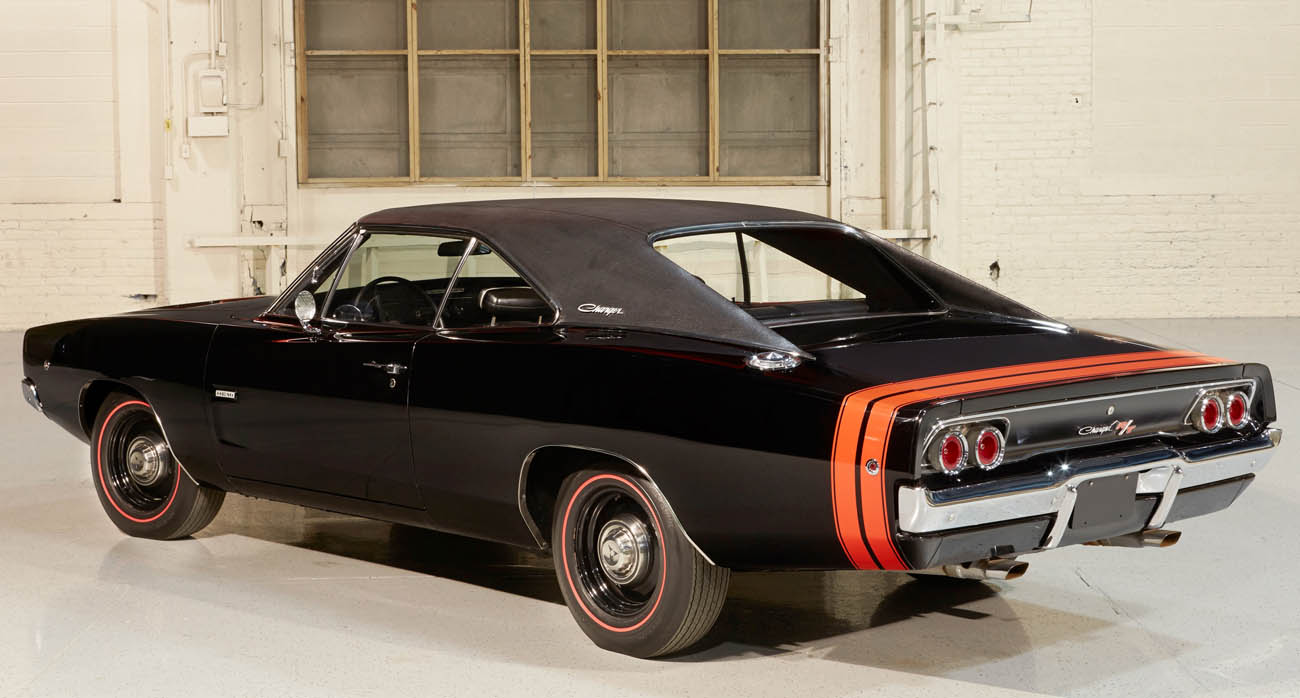 In an effort to give the 1969 Dodge Charger more personality, the Special Edition (SE) package was brought to market. This package included leather and vinyl seating options, wood grain trim, deep-dish wheel covers, hood-mounted turn indicators, and "Special Edition" badging on the C-pillars. This package was available on all models and would be the only year it would also be available on the base vehicle.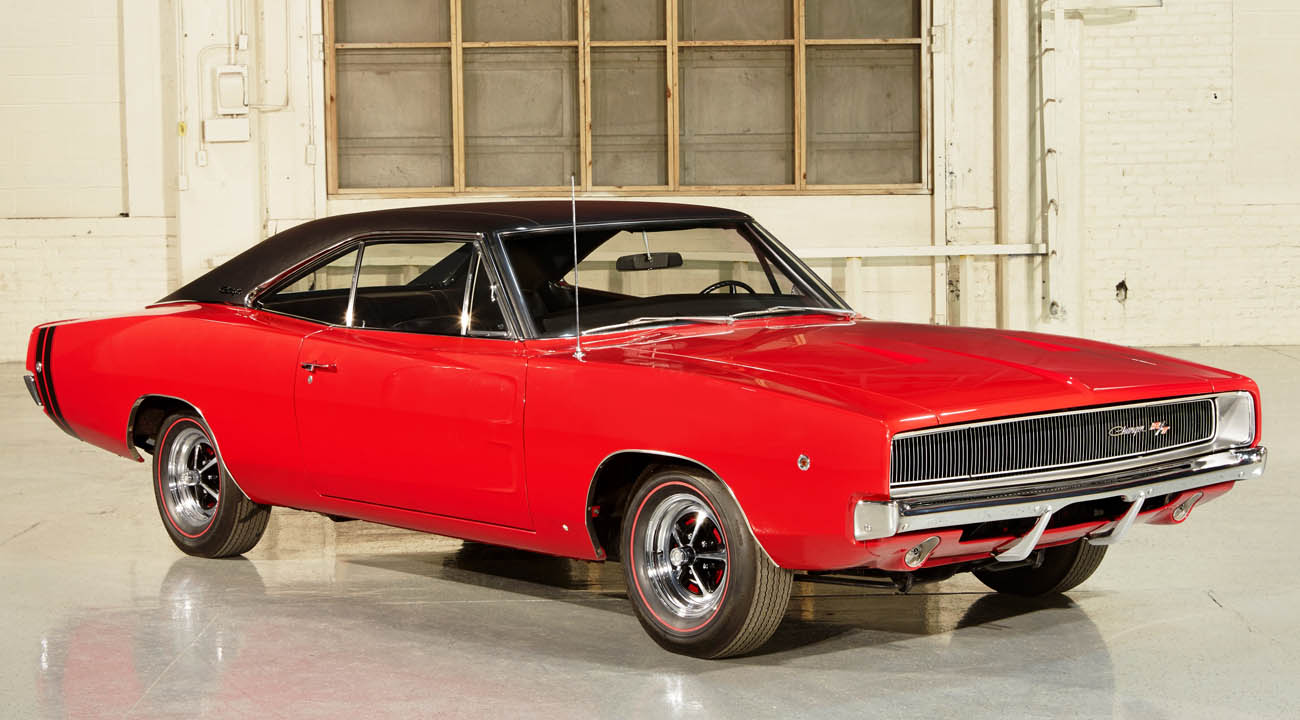 A late 1969 model year introduction was the Performance Hood option that consisted of bold graphics that clearly called out a "426 HEMI" or "440 Six-pack" engine under the hood. (Later model year Dodge Chargers featured performance hoods with functional hood scoops and air dams that allowed cool air to be drawn into the engine. The result was an improvement in performance and horsepower. These functional performance hoods featured manual controls often located on the instrument panel, allowing the driver to manually open and close the baffles as needed.)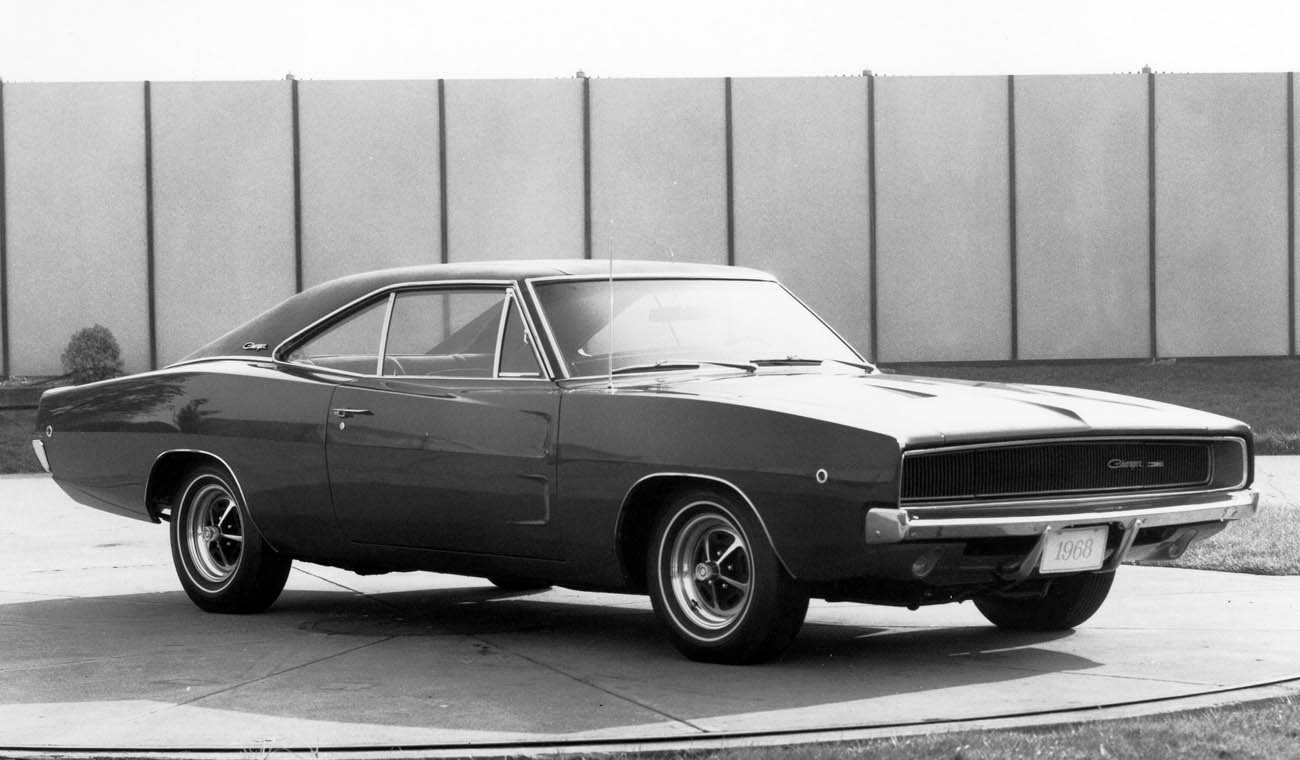 From a powertrain perspective, the 225 cubic-inch "Slant Six" became the standard engine. It delivered 145 horsepower. During the 1969 model year, fewer than 2 percent of all Dodge Chargers were produced with the 426 HEMI V-8 engine, yet it contributed immensely to the lineup's performance image.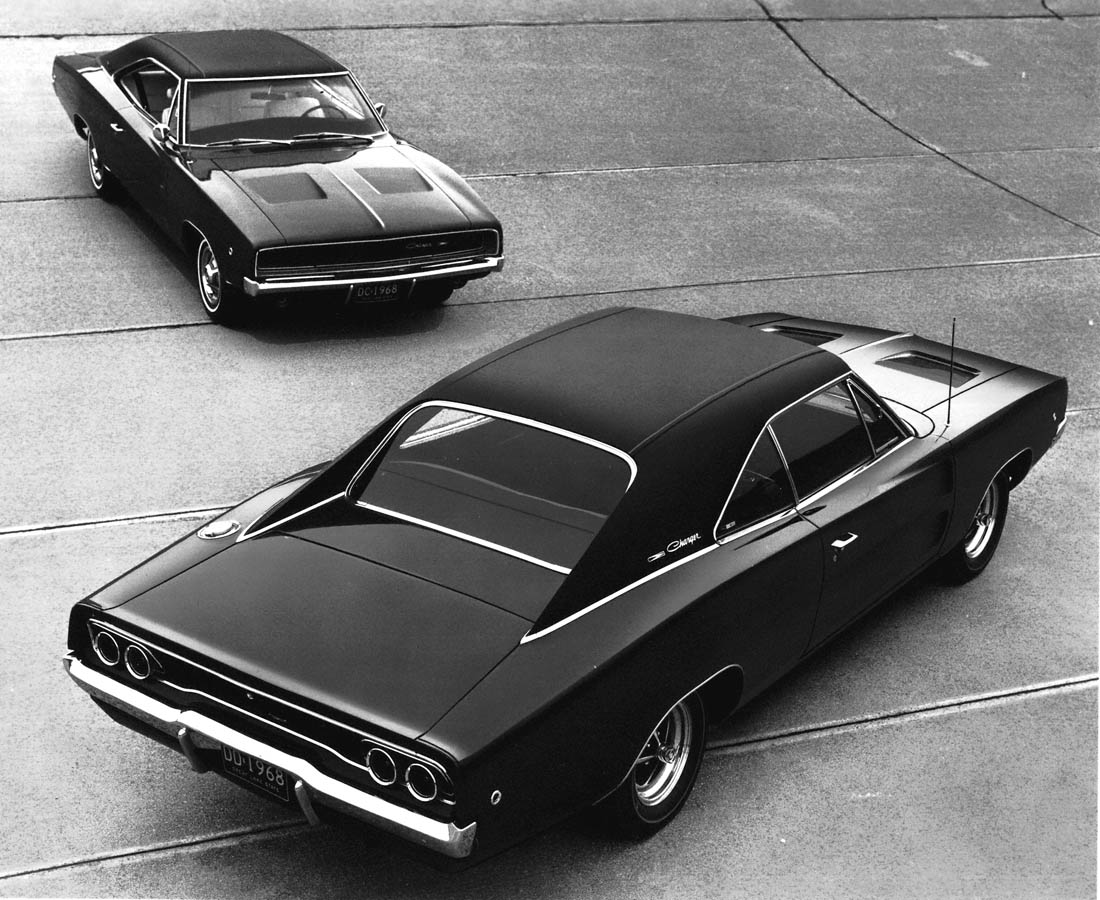 The 1969 Dodge Charger gained fame as the tire-squealing getaway car driven by Bo and Luke Duke for seven seasons on the TV series, Dukes of Hazzard.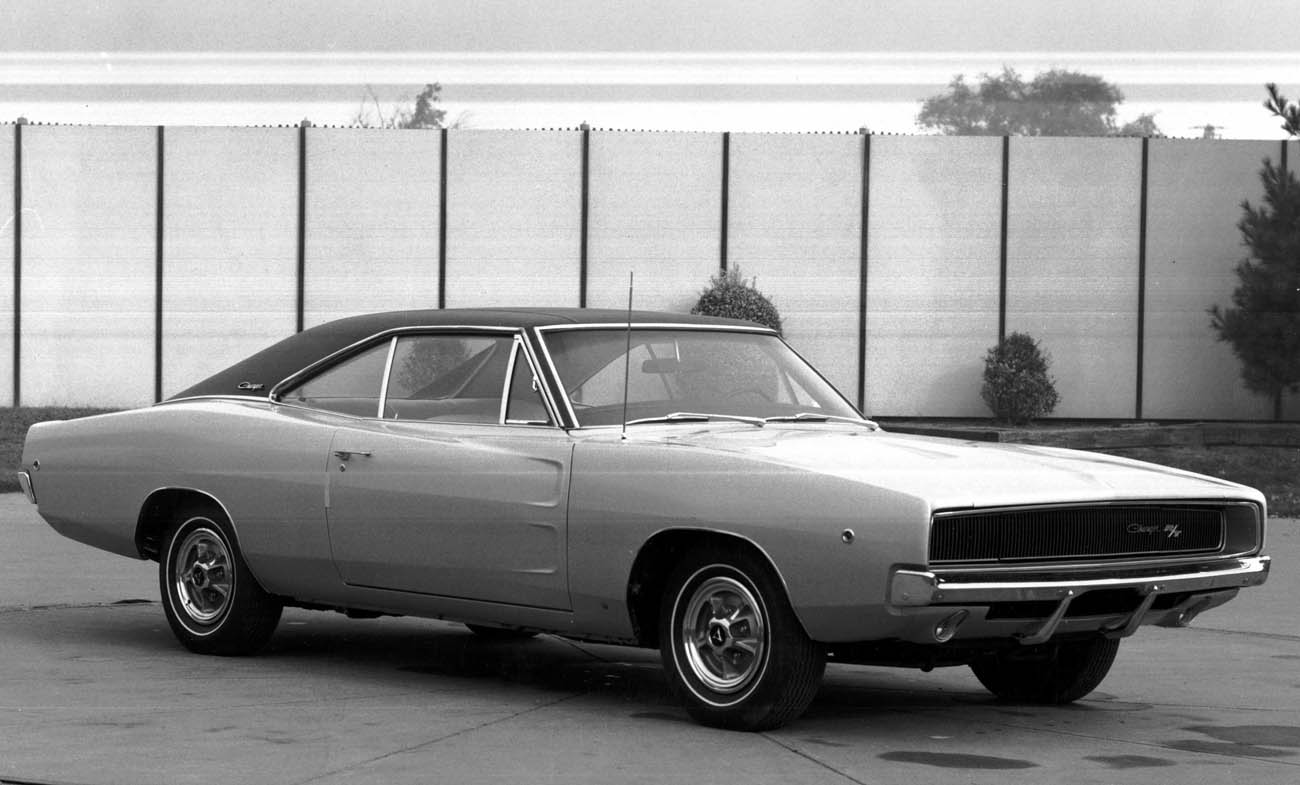 Continuing to pioneer aerodynamic development, the new 1969 Dodge Charger 500 model was introduced solely for NASCAR with a flush rear window for a reduced drag coefficient. Taking aerodynamic design and engineering to new s, Dodge introduced the Charger Daytona model. The Dodge Charger Daytona featured a large aerodynamic nosepiece along with a huge winged spoiler that stood 58 inches above the base of the trunk. All Dodge Charger Daytona models were powered by the 440 Magnum or 426 HEMI engine. The Dodge Charger Daytona won its first NASCAR Grand National race at Talladega (Ala.) followed by a win at Texas International Speedway. From September 1969 into the following year, Dodge Charger 500 and Charger Daytona race cars combined to win 45 out of the next 59 races in NASCAR.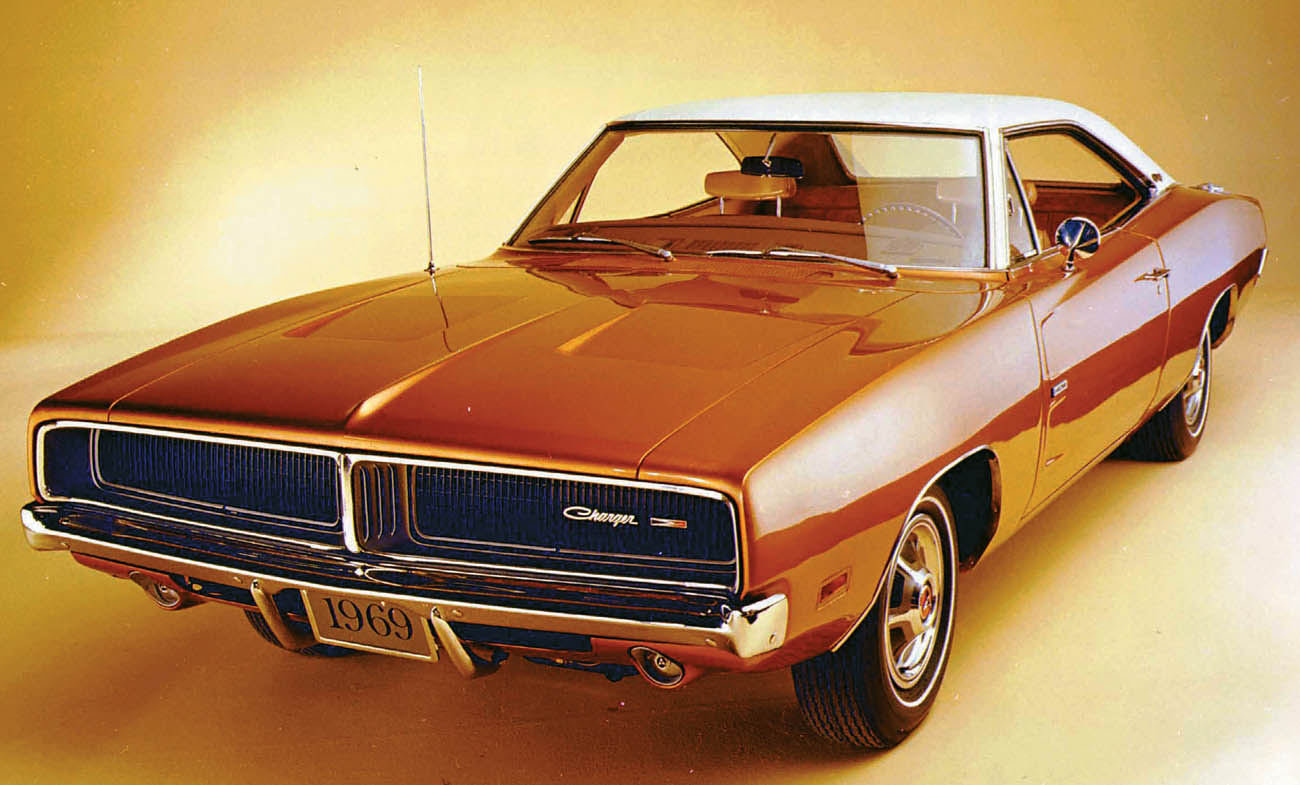 The Dodge Charger 500 and Charger Daytona eventually forced NASCAR to implement power restrictions on HEMI-equipped Dodge Charger race cars. To restrict engine power, NASCAR used carburetor restrictor plates on the HEMI engine and limited its engine displacement to a maximum of 305 cubic-inches on Charger Daytona models.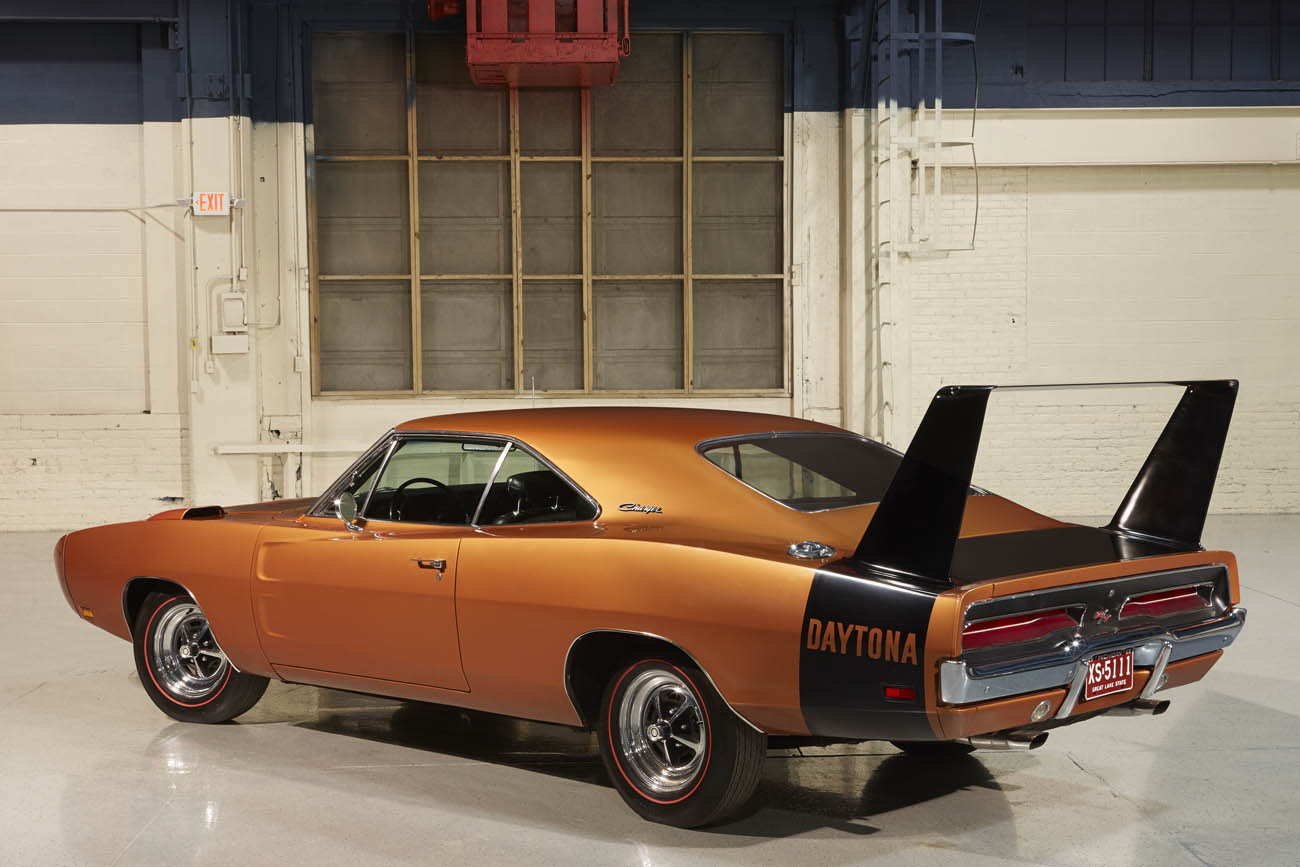 NASCAR was not the only force curbing the performance of muscle cars. By 1970, government and insurance companies regarded muscle cars as "high risk" vehicles.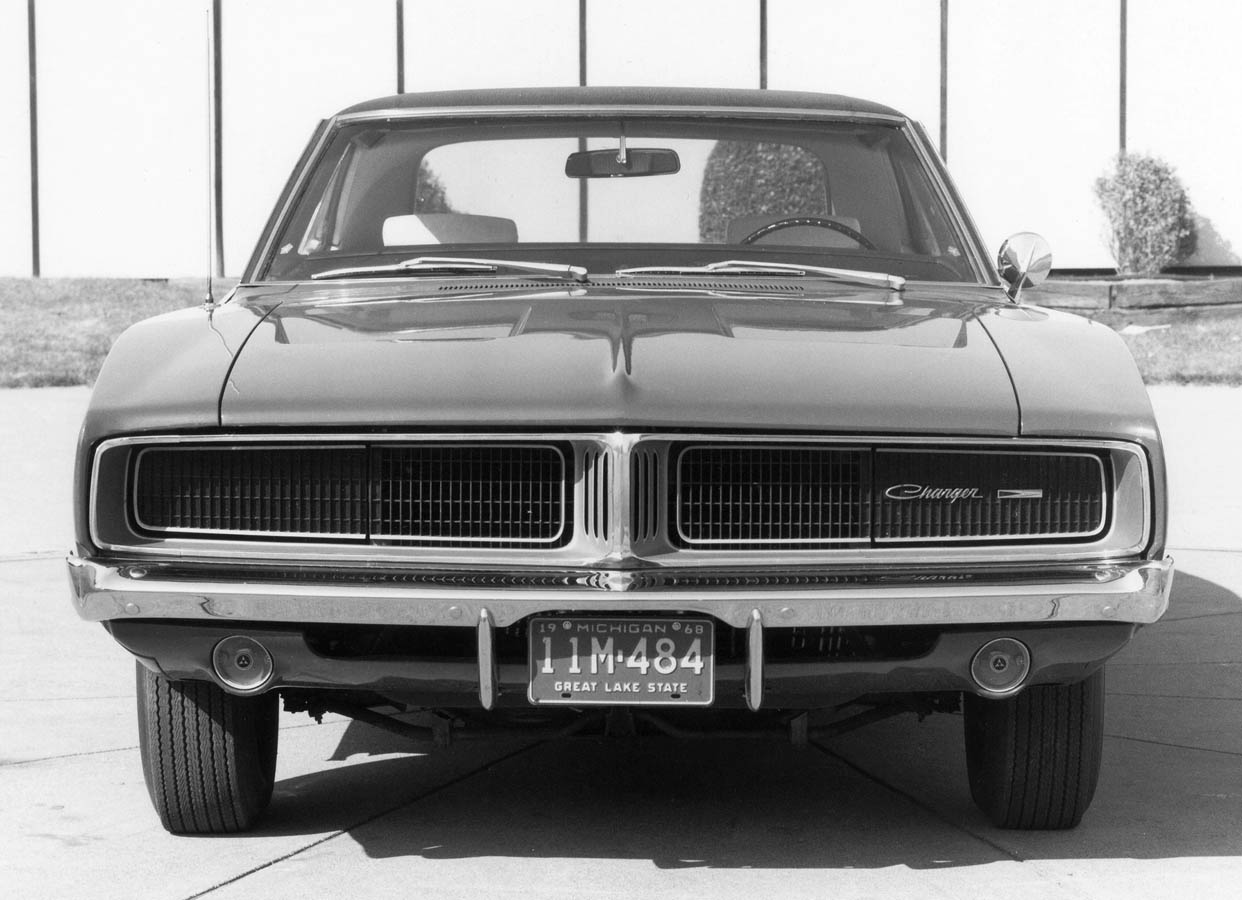 Dodge Charger received another set of minor styling changes for 1970. The coupe now sported a full-width single opening grille, accented by a scripted "Charger" badge. Driver and passenger door scallops continued on all models, while the R/T model received rearward facing fiber glass scoops with a large "R/T" emblem. Additional customization options included a redesigned rear Bumble-Bee stripe that was changed to a single solid line design available in 18 accent colors.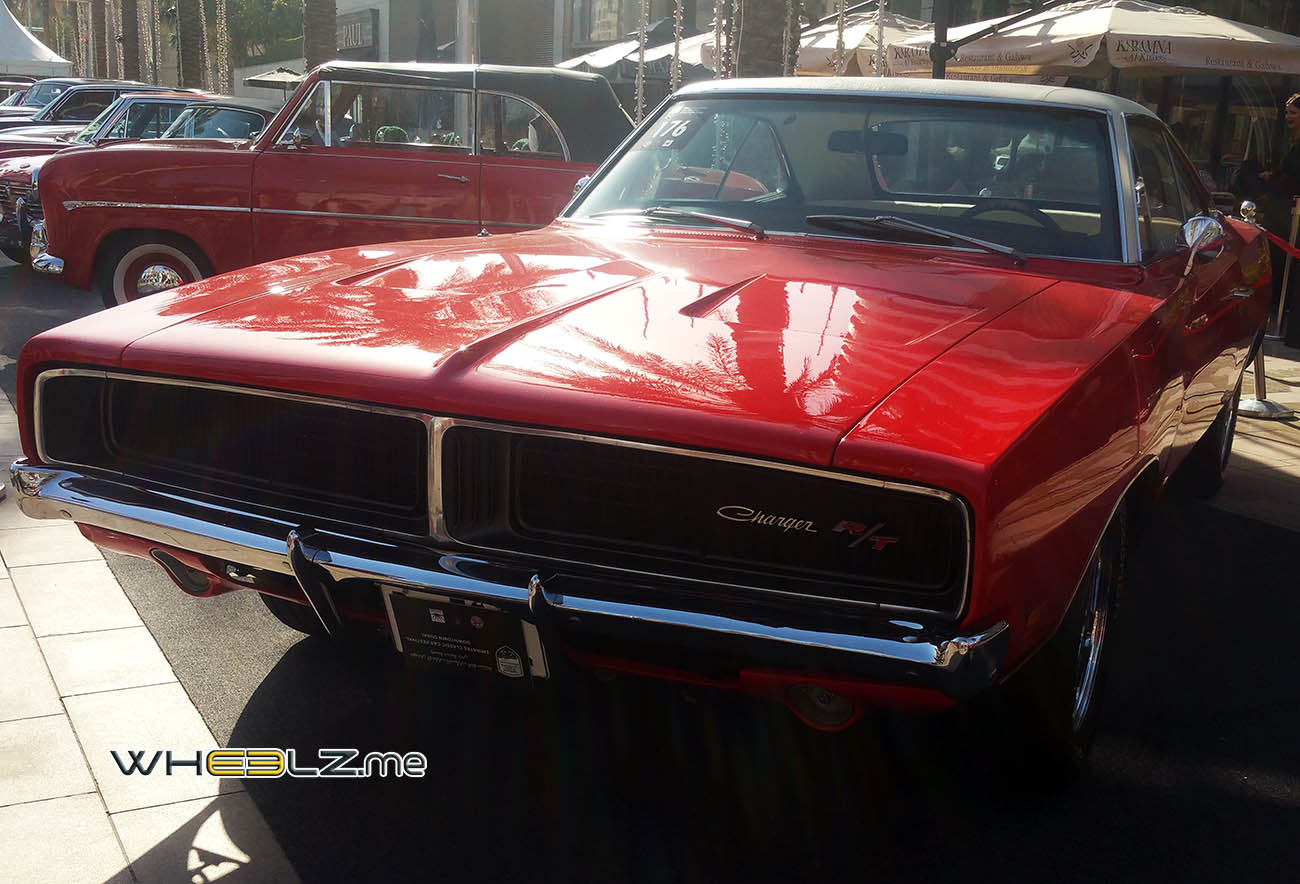 New for the 1970 Dodge Charger base model was a split-back vinyl bench seat, while the Charger R/T and 500 models continued with sport bucket seats. Minor modifications were also made to interior door panels and included the "Charger" script badging.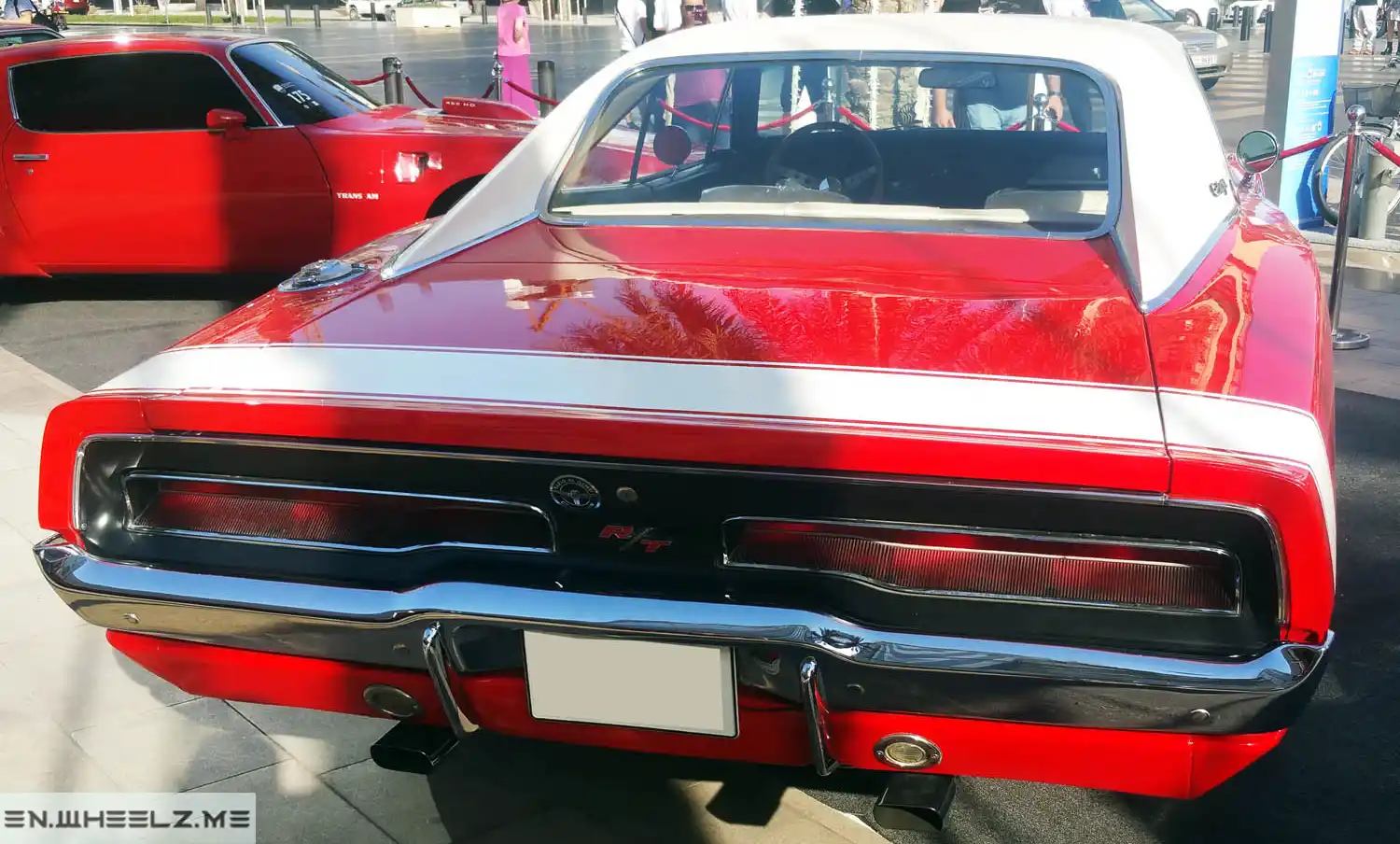 Only three Dodge Charger trim levels were offered in 1970 — base, R/T and 500 — which was now only related to its racing ancestor through name.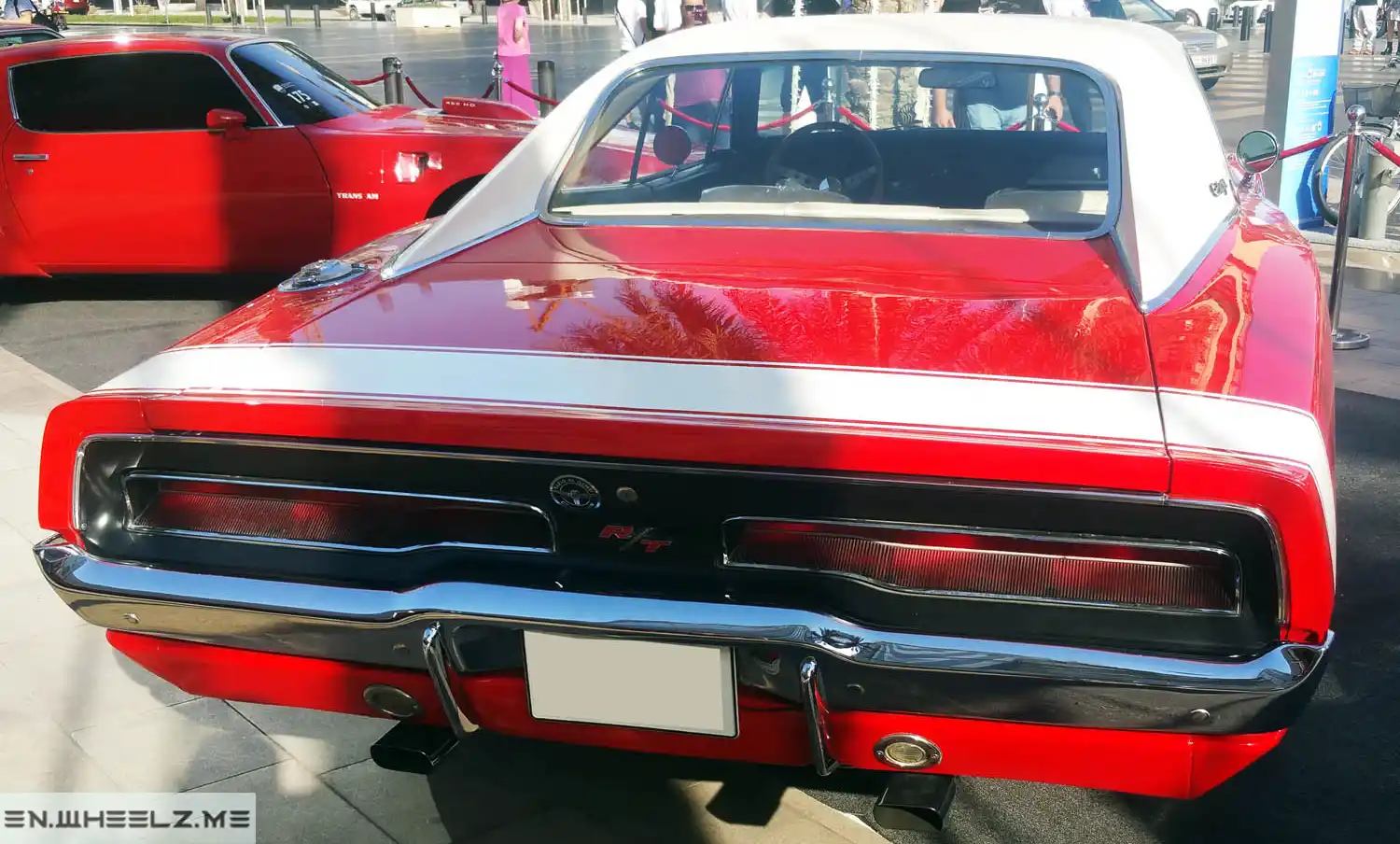 On the track in 1970, racecar driver Buddy Baker became the first to top the 200 mph mark behind the wheel of a HEMI-powered Dodge Charger. The feat was accomplished on a closed-circuit course.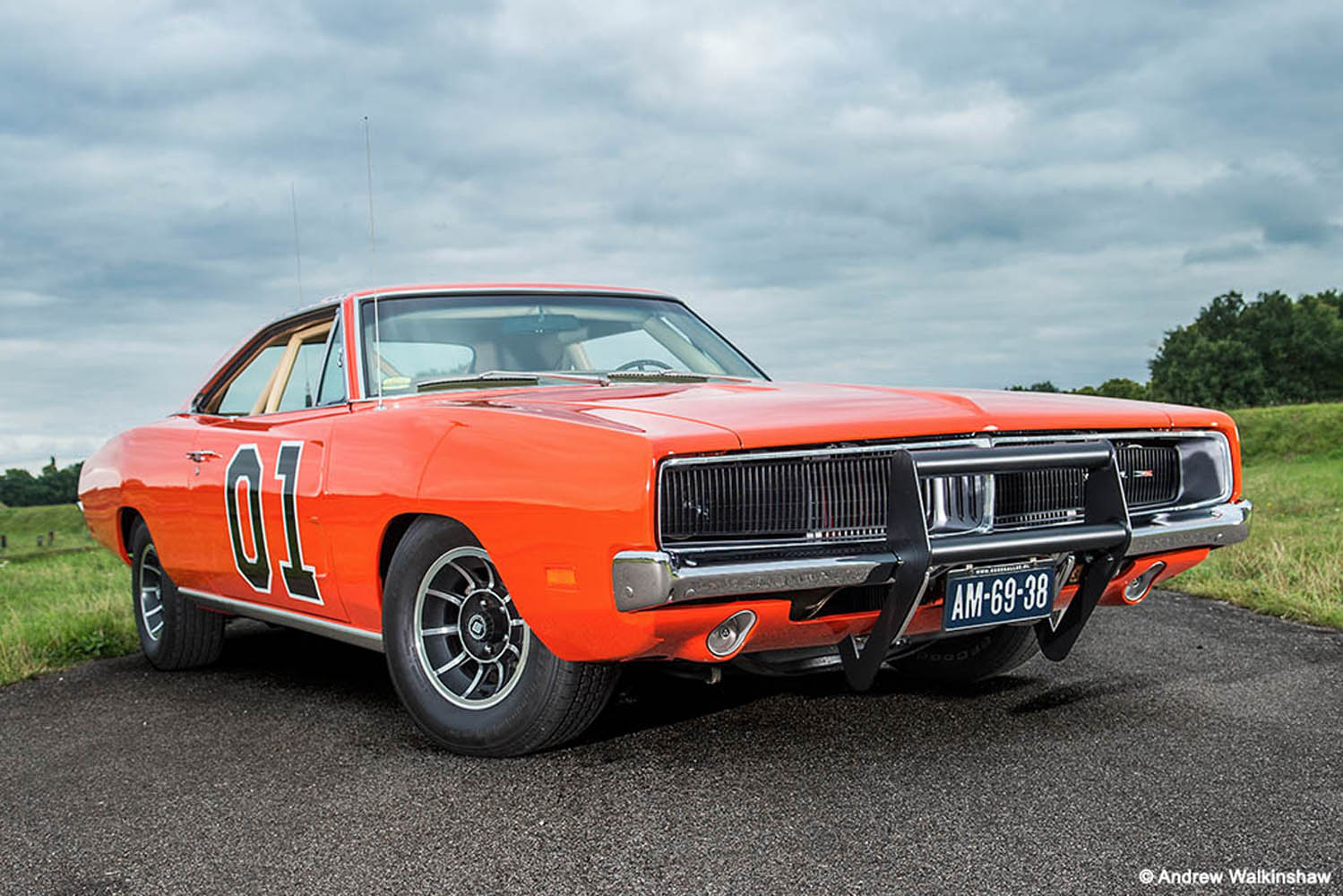 Bobby Issac won the NASCAR championship driving a Charger 500 and Daytona, including 27 records at Bonneville using the Daytona.