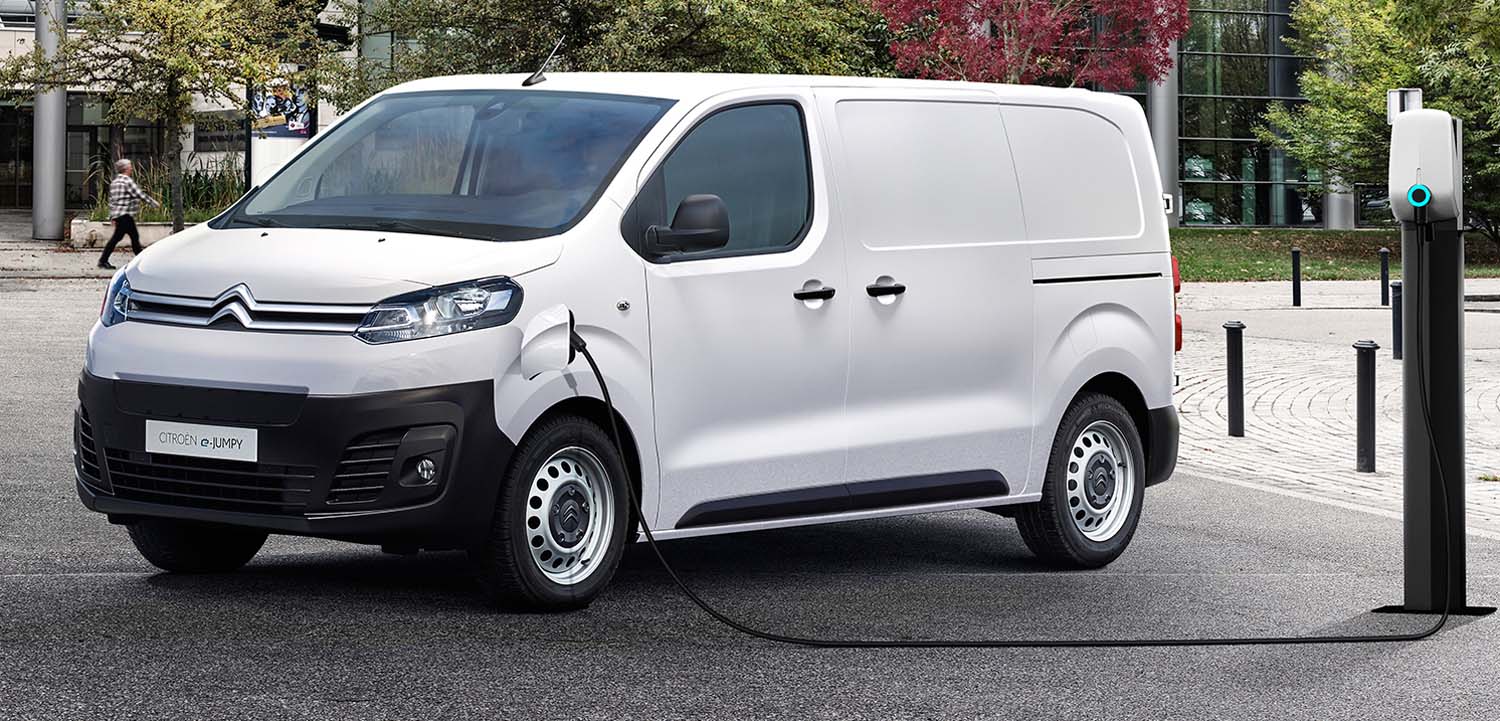 After being awarded the title of "International Van of the Year 2021" by the members of the I-VOTY jury in December 2020, and the Argus trophy for "Van of the Year 2021" in January 2021, Citroën ë-Jumpy has received today the "2021 COMPACT LCV" Millésime Trophy from Kilomètres Entreprise. This reward completes and reinforces the sales success of ë-Jumpy, which from January 2021 to June 2021 is number one in electric light commercial vehicles in France with a market share of 43.6%. This title confirms the model's relevance in its segment and the quality of services offered by Citroën to meet the new demands of professionals. Awarded by a jury of professional journalists who are particularly involved in light commercial vehicle issues, ë-Jumpy was elected over six contenders in its category of Compact Light Commercial Vehicle of the Year 2021.
ë-Jumpy is a response to the new mobility challenges of professionals and tradespeople. It provides extensive versatility in use and stands as a concrete and easy solution for accessing regulated urban areas, complying with the CO2 emissions reduction commitments of fleets, and adapting to new business activities such as last-mile deliveries. Citroën's objective with ë-Jumpy is to provide each motorist with a needs-adapted offer through the diversity of the range and offer them even greater peace of mind thanks to the benefits of electric mobility.
ë-Jumpy is available with two ranges according to the business and budget of professionals: 230 km (WLTP) for the 50 kWh battery and 330 km (WLTP) for the 75 kWh battery.
ë-Jumpy's 100 kW motor effortlessly reaches a top speed of 130 km/h with torque immediately available on starting without changing gears and entirely noise and vibration-free.
ë-Jumpy can be easily charged at home (mode 2 cable with standard 8A socket or a Green'Up 16A enhanced socket), at a private or public charging station (mode 3 32A cable sur Wallbox) or a super-fast public charging station that can recharge 80% of the battery in just 30 minutes. Electric energy also brings drivers greater control over their costs in use.
ë-Jumpy boasts the same proven features as those on the combustion version, including the variety of body styles, a height of 1.90 m designed for access to all car parks, useful volume of up to 6.6 m3, payload of 1,275 kg, and the versatility provided notably by Moduwork, which converts the front area of the vehicle into a mobile office.
The award also recognises the expertise of the teams of the Citroën network and its Business Centers, which support professional customers in their mobility projects by developing bespoke solutions in terms of vehicle choice, acquisition method, fleet management and the optimisation of cost in use.