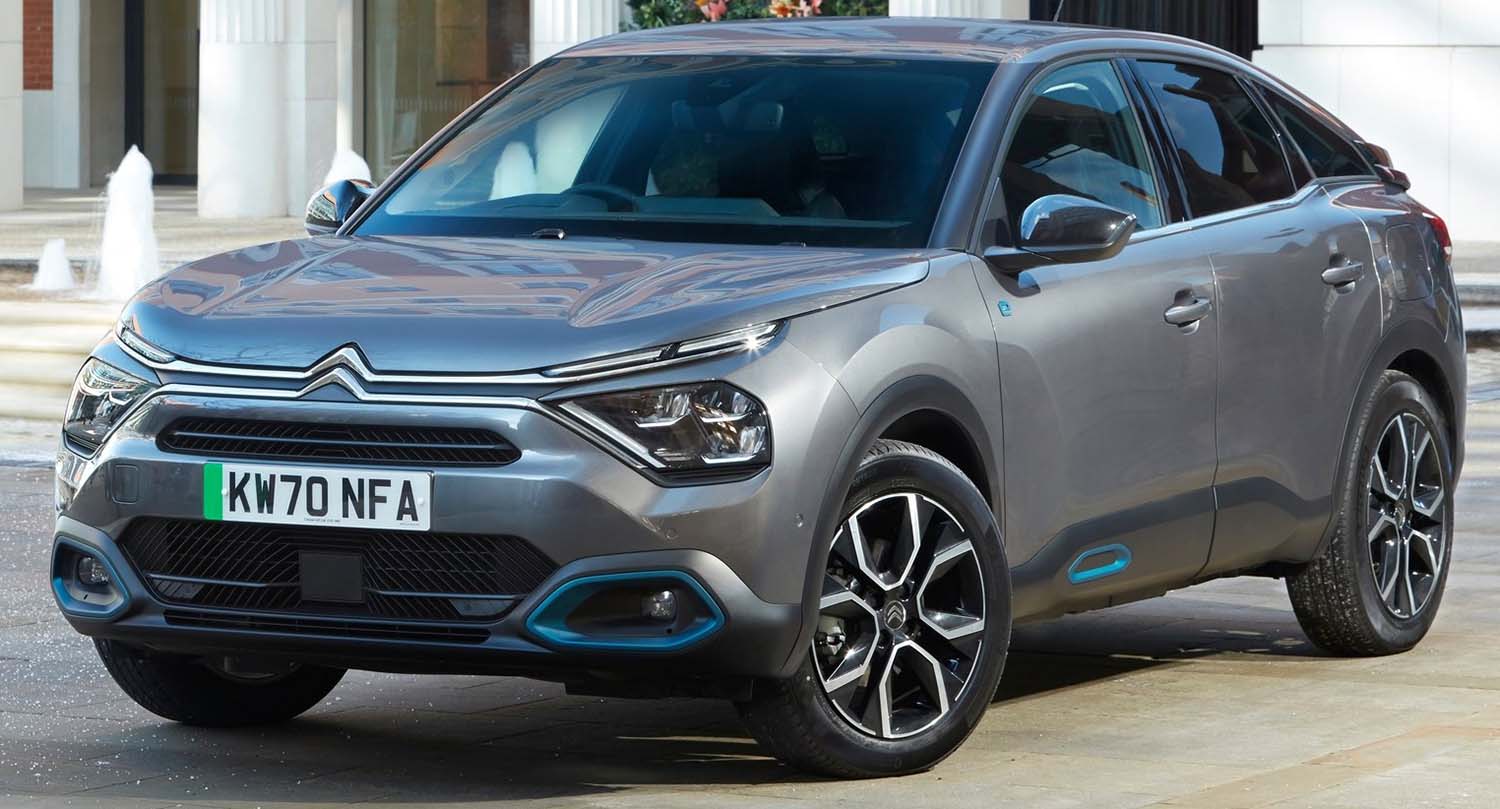 Launched at the start of 2021 in Europe, C4 and ë-C4 have established themselves in the highly competitive C-hatchback segment. C4 and ë-C4 are key players in this market and have already won over more than 30,000 customers in six months in Europe*.
*STATNET Europe 29 countries, YTD June 2021
"With New C4, Citroën is making a strong comeback in the compact hatchback segment thanks to its bold style and well-known level of comfort. Also the only one in its segment to offer the freedom to choose the engine type, with a 100% electric option, it is gradually making its mark on electric vehicle sales in Europe, climbing on the podium of the electric compact hatchbacks."  Arnaud Ribault
CITROËN C4 SUCCESSFULLY LEADS THE WAY IN FRANCE!
New Citroën C4 and ë-C4 have very quickly established themselves on the French vehicle market:
With the top spot in the C-hatchback segment sold to private customers in the first half of 2021, C4 confirmed its performance in July and August. C4 is positioned ahead of the VW Golf, with a 19% share in the private customer segment.
In the C-hatchback segment across all channels, C4 took third place for the first six months of the year, with a segment share of 13.3%.
A FANTASTIC PERFORMANCE IN EUROPE IN THE FIRST HALF-YEAR
In Spain, its country of manufacture, C4 takes second place in the compact hatchback segment, behind the Toyota Corolla, with a segment share of 9.5%.
In Portugal, Citroën's new compact takes third position, with a segment share of almost 12%.
Elsewhere in Europe, C4 stands out in Italy and Belgium in particular, where it is ranked sixth in its category.
Ë-C4 IS GRADUALLY MAKING ITS MARK ON THE ELECTRIC COMPACT SEGMENT
Ë-C4, the 100% electric version of C4, also looks to have a promising future, already representing 15% of total C4 registrations in Europe. In the Netherlands, registrations of ë-C4s account for 38% of total C4s, 27% in Germany and 20.5% in the UK. In France, ë-C4 registrations account for 10.2% of total C4 registrations – a figure that is growing each month.
After six months on the market, ë-C4 ranks third in the compact electric hatchback segment in Europe, with a segment share of 8%, behind VW I.D3 and Nissan Leaf. Ë-C4 has achieved very good results in some countries: second in Spain, with 28.5% of registrations in the C-segment for electric hatchbacks, third in France with a 22% segment share and third in Italy with a 14.6% segment share.
C4 – A NEW CONCEPT OF COMPACT HATCHBACK
With bold styling, C4 and ë-C4 offer a new concept at the heart of the compact hatchback segment. With its elevated and assertive stance, the body shape combines the elegance and dynamism of a hatchback while adopting certain SUV standards for added strength and character. Its warm and high-tech interior instantly expresses well-being, comfort and modernity.
C4 and ë-C4 also offer the advantage of a choice between three types of engine: electric 100kW (136hp) with a driving range of 350km to ensure significant freedom of movement, a latest generation Euro 6d petrol engine from 100hp to 155hp or diesel from 110hp to 130hp.
With C4 and ë-C4, Citroën keeps its promise of on-board well-being and comfort! Driving comfort ensured by Progressive Hydraulic Cushions® suspension and Advanced Comfort seats. On-board comfort reflected in generous spaciousness, clever storage and a wide range of technologies, including the head-up display.