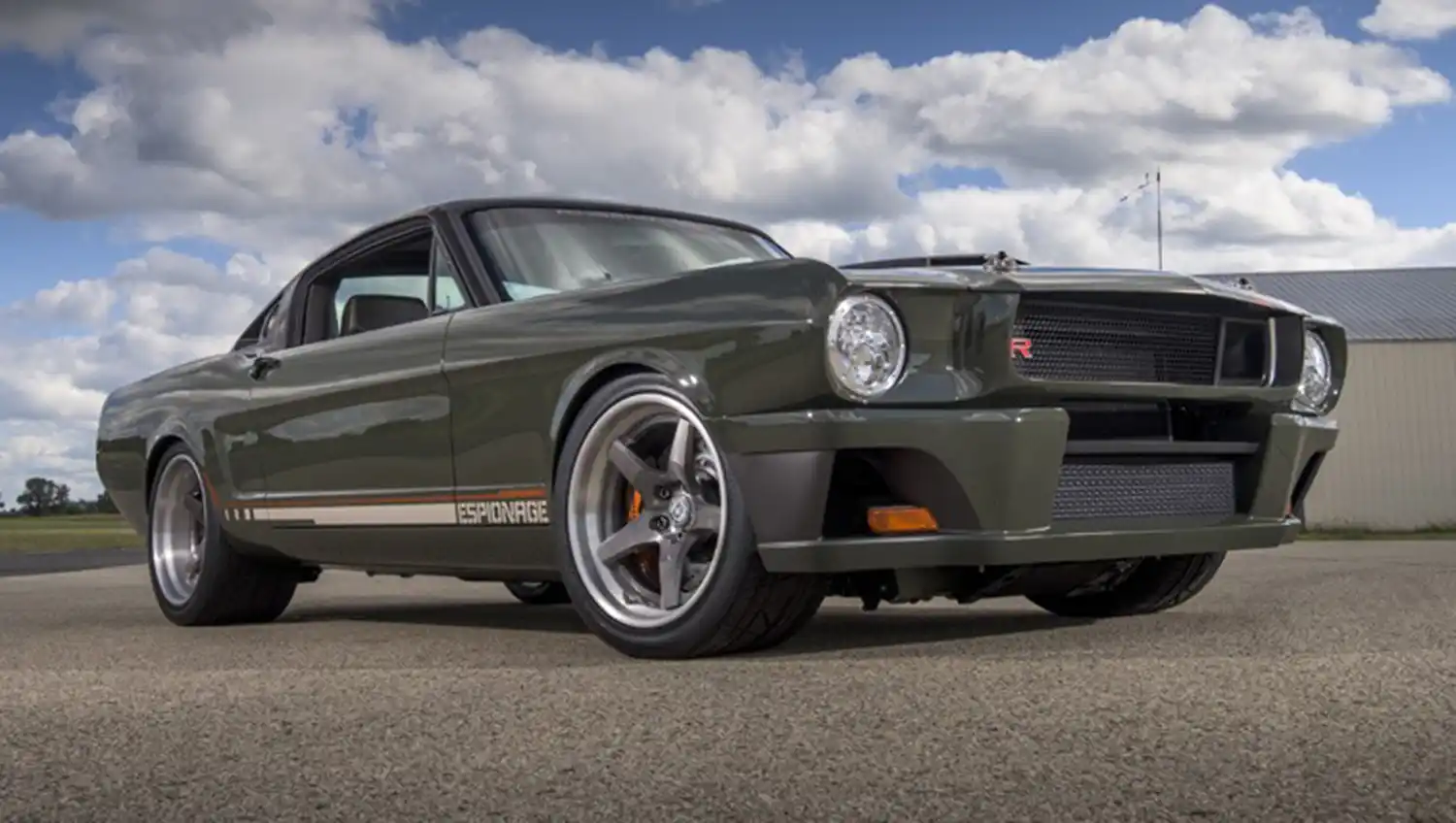 Doing things differently has been hard-coded in Jim and Mike Ring's DNA and it is with that in mind that Ringbrothers undertook what is arguably one of their most ambitious and challenging projects ever – the all-carbon fiber 1965 widebody Mustang Fastback known as "Espionage." The Bond-worthy car made its worldwide debut in the BASF booth at the 2015 SEMA Show in Las Vegas, surrounded by some of the most creative and interesting cars the automotive world has to offer.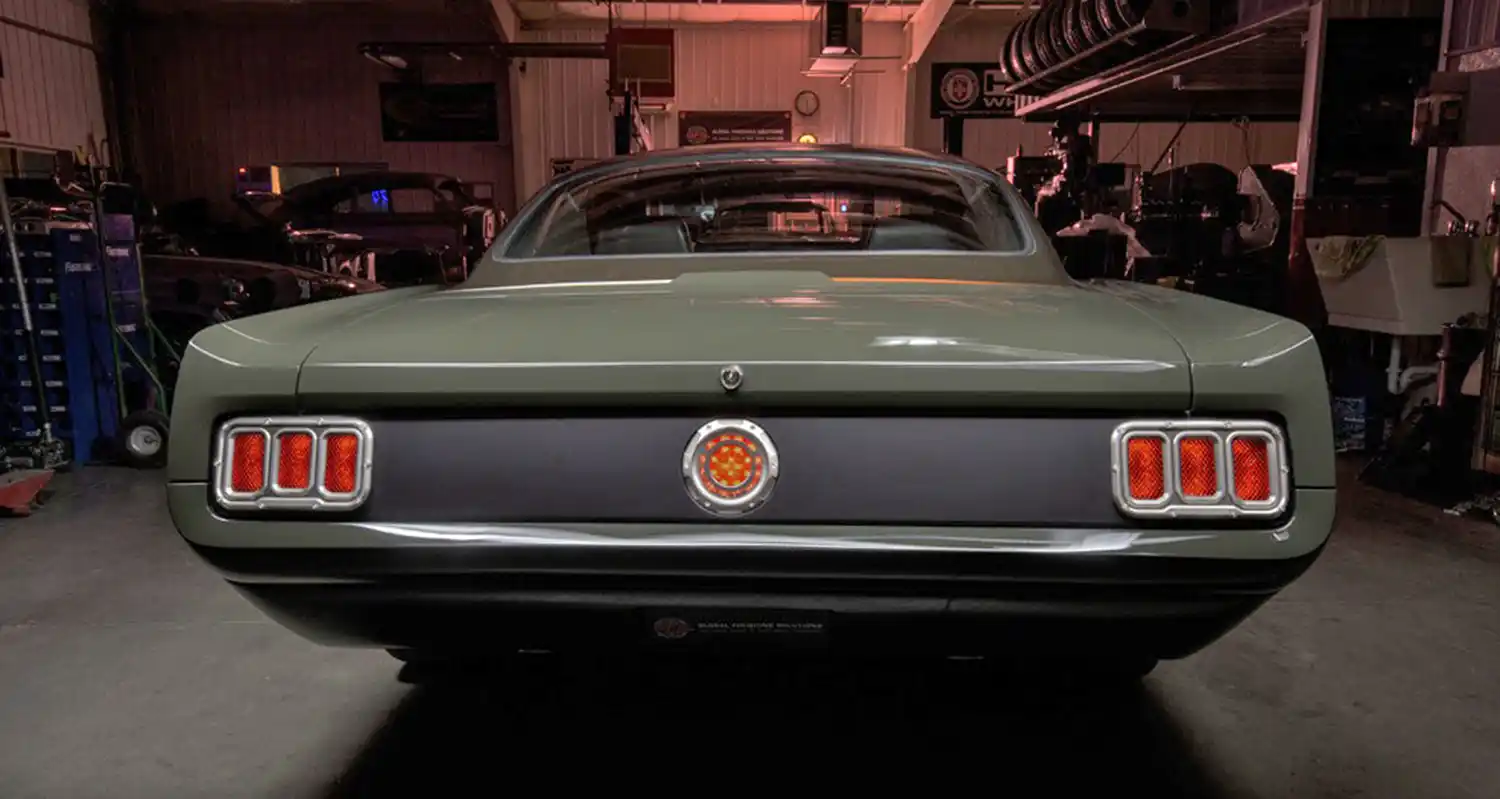 Mike and Jim Ring aren't strangers when it comes to working with carbon fiber as many of their builds have incorporated it to some degree. Last year's SEMA standout, the 1966 "Recoil" Chevelle, used it extensively both functionally and aesthetically. Ringbrothers' familiarity with the exotic material proved to be just the beginning of what has become a master class on carbon. The Rings didn't just make a "carbon copy" of a '65 Fastback though, they took the iconic shape and widened it two inches on each side and made countless other small tweaks to the car that makes it uniquely Ringbrothers. The carbon fiber body work is incognito as the car is finished with the custom BASF Glasurit 90-Line Waterborne paint color aptly named "Spy Green."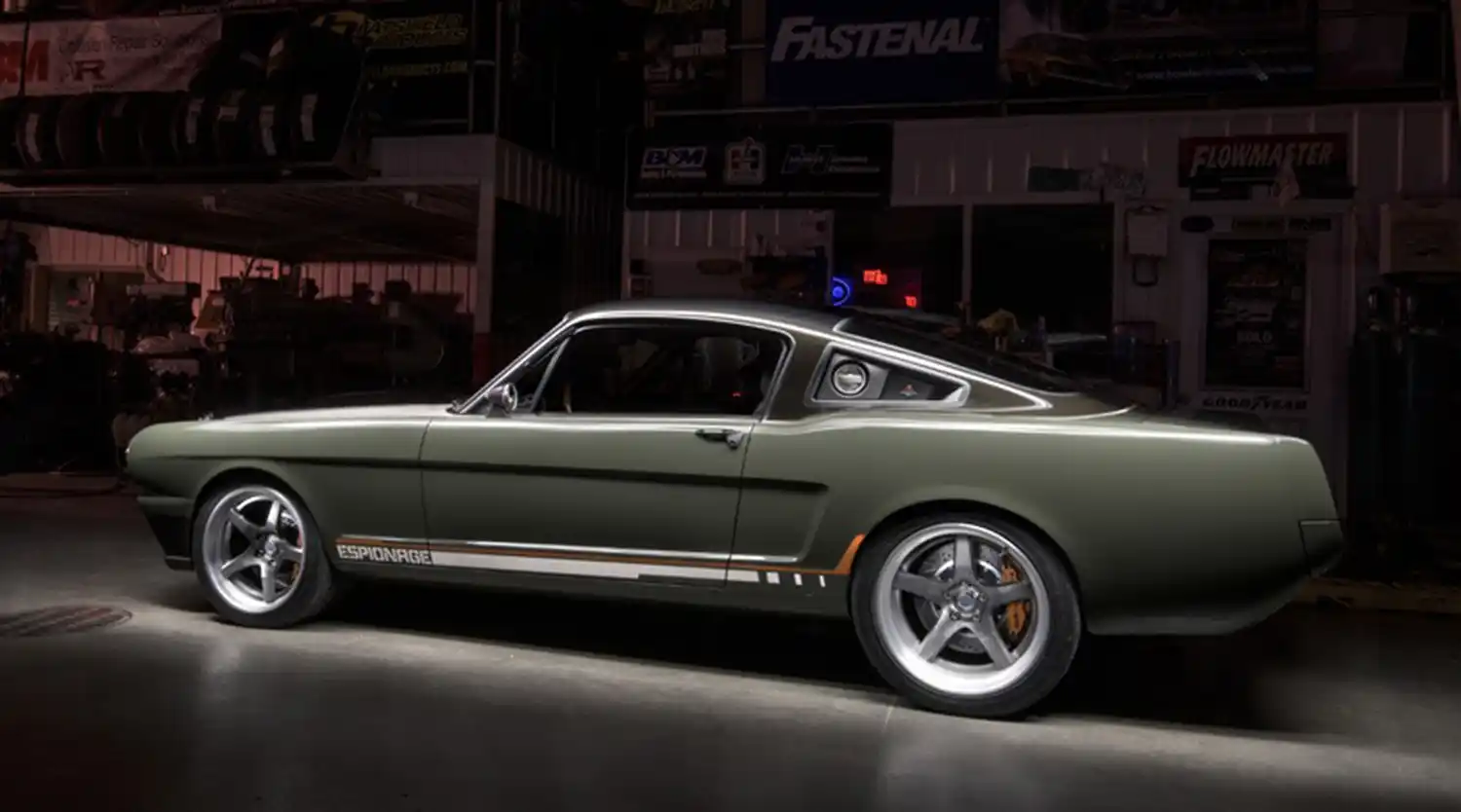 Such a magnificent car deserves only the best under the hood, so the folks at Wegner Motorsports pieced together a 427 cubic inch LS7 with a massive Whipple supercharger outputting 959 horsepower and 858 ft-lb of torque for "Espionage." The beastly engine is bolted up to a six-speed Tremec T56 transmission, which is kept running smoothly by Royal Purple manual transmission fluid. All 959 ponies are sent rearward through a custom driveshaft and into a Ford 9" rear end. Exhaust is expelled through headers with 2" primaries that were custom designed and built by Ringbrothers and into a fully custom exhaust system with Flowmaster Supper 44 Mufflers.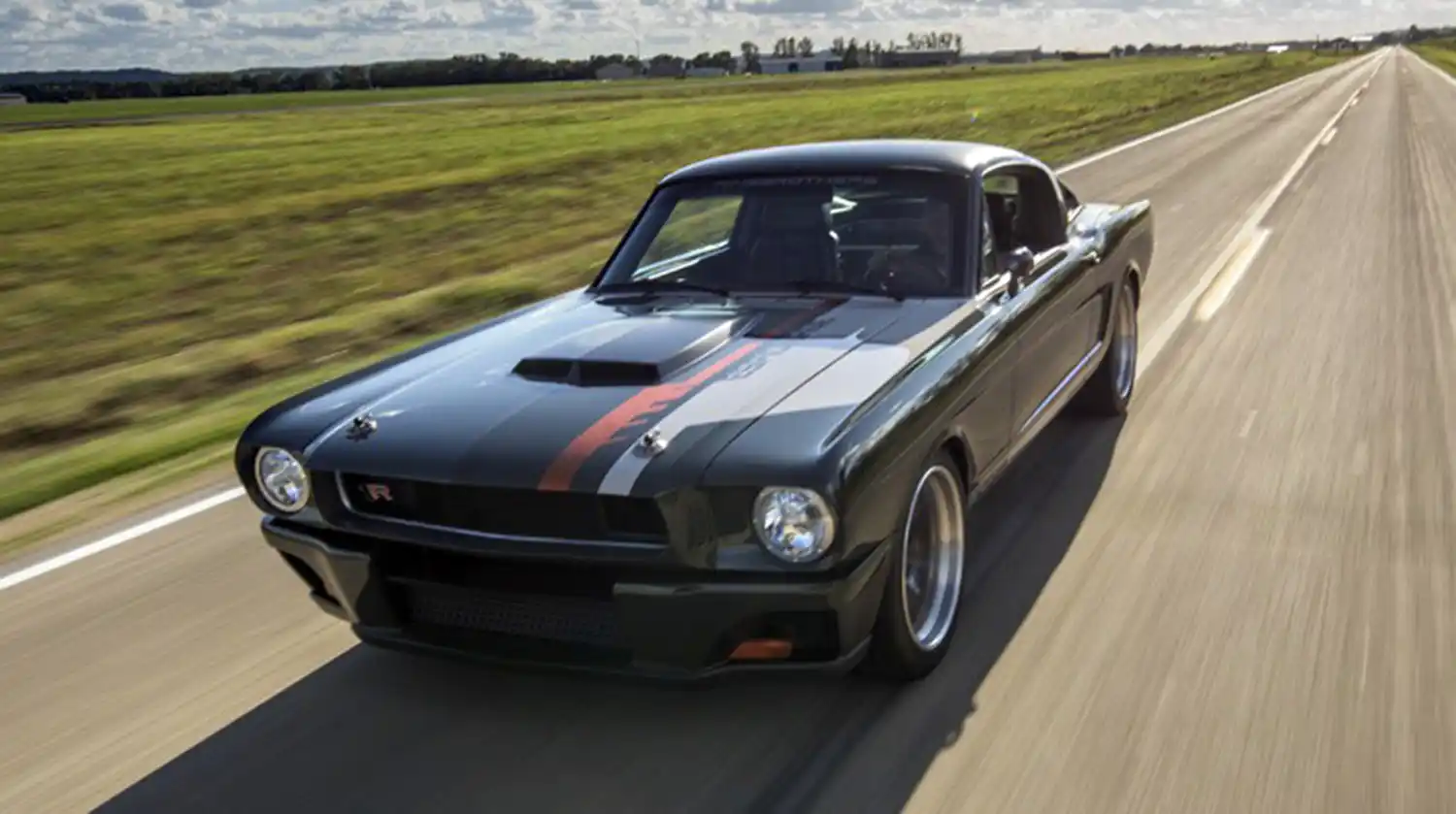 On a car this fast, serious brakes are absolutely critical and as such, Mike and Jim turned to the folks at Baer who spec'd massive 14-inch discs and 6S calipers at each corner. Espionage wears custom forged wheels from HRE which are wrapped in Nitto Invo tires sized 295/35/18ZR in the front and 345/30/19ZR in the rear.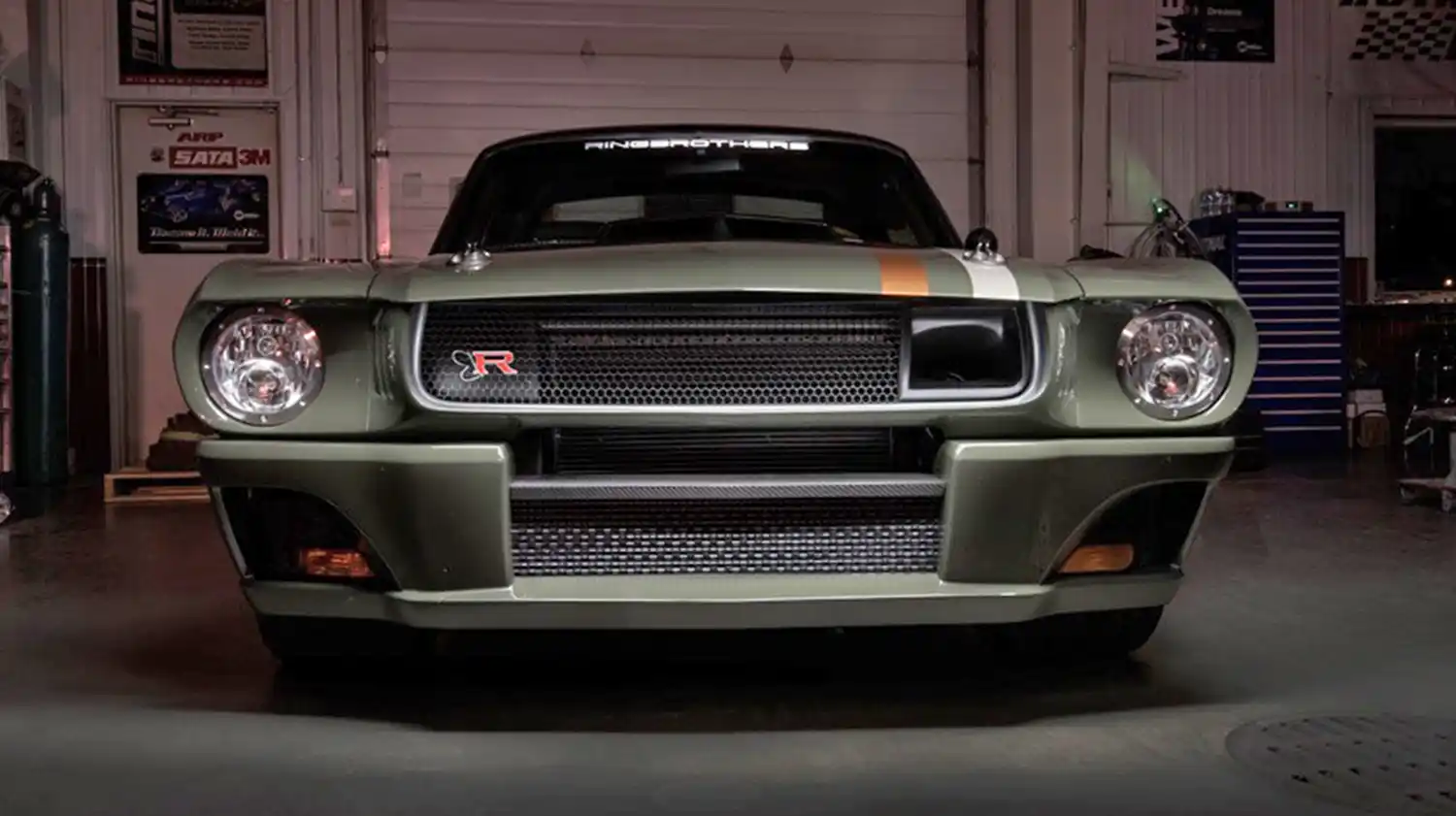 "'Espionage' has been a huge undertaking for our little shop. Over the past few years it has been an incredible challenge but one that's also been incredibly rewarding," said Jim Ring. "When Mike and I build a car, we always try and come up with something that nobody's ever seen before and I think that the work we've done on "Espionage" really qualifies that statement."