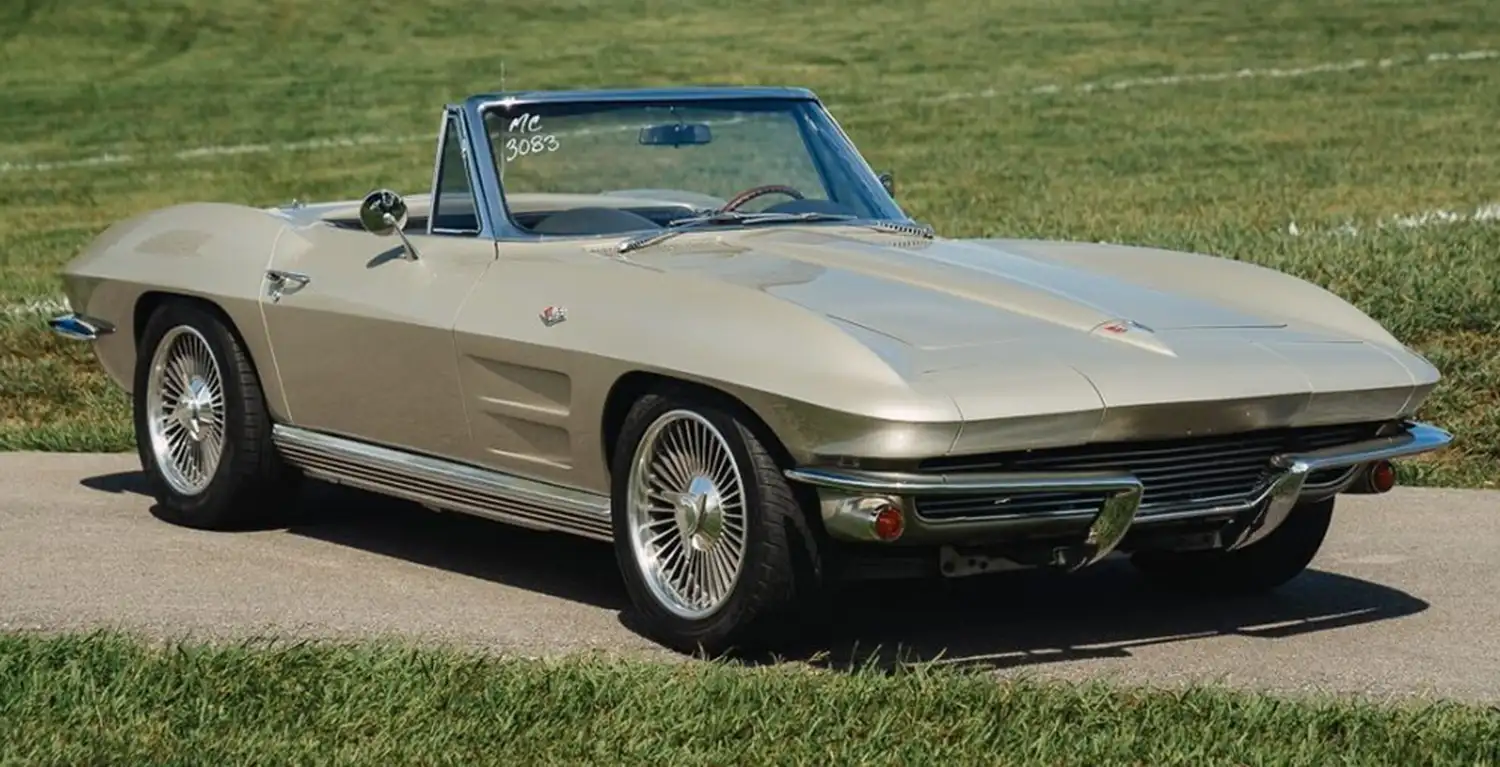 Author: DAN HODGDON
Photos: LUCAS PRIAMO
Source: Chevrolet
—-
When Scott Sheridan retired, the concept of Pro Touring restomod builds was beginning to come into vogue. The idea of an older vehicle with modern drivability was an appealing notion, and today, Sheridan describes his 1964 Corvette convertible as "basically an old car on top of a new car."
The car was built by Tray Walden of Street Shop Inc. in Athens, Alabama, and is powered by a Chevrolet Performance LS376/525 crate engine.*
"That was Tray's recommendation and I think bang for the buck, you can't do any better than that," Sheridan said during this fall's Holley LS Fest East event in Bowling Green, Kentucky.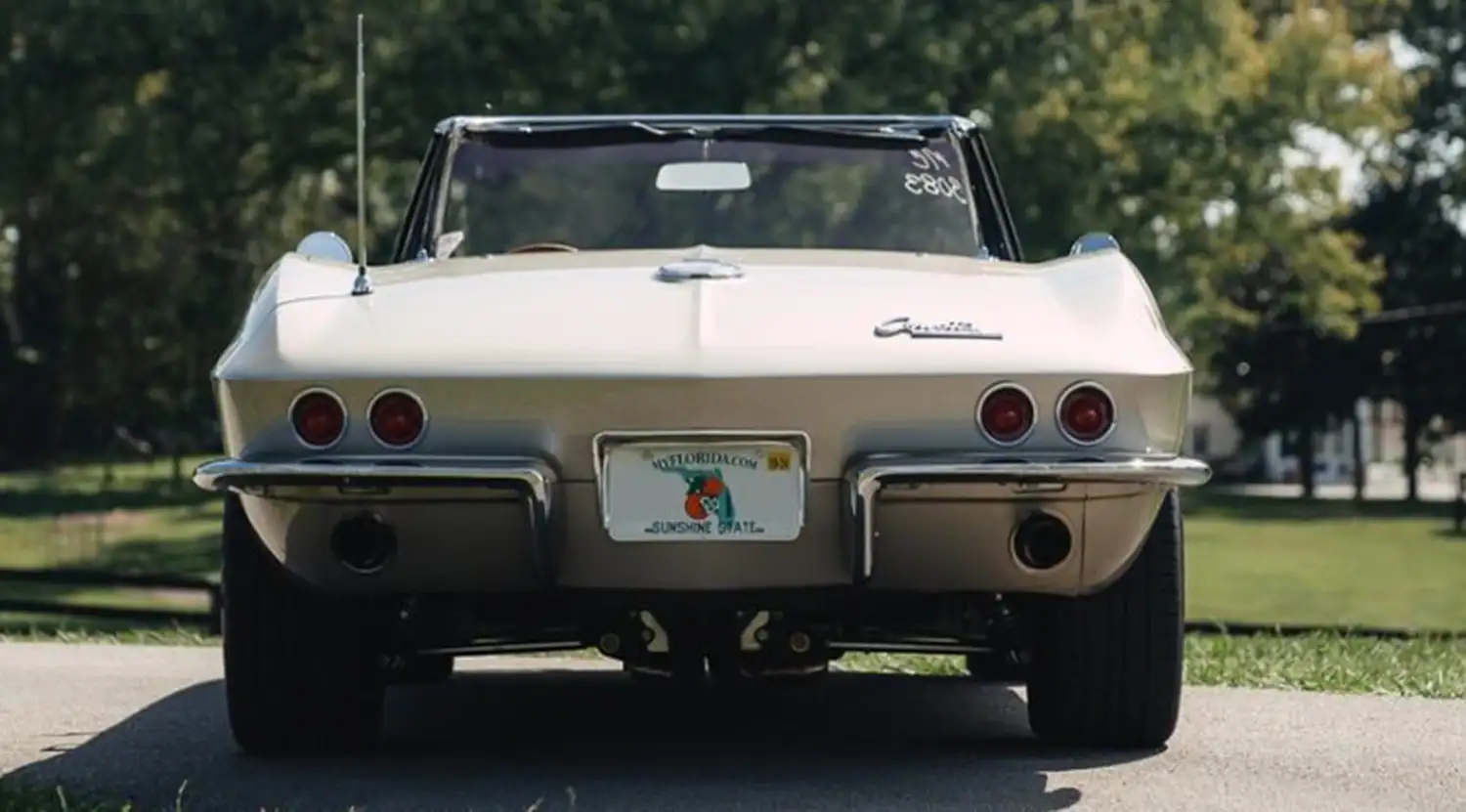 Sheridan was attending the LS and LT engine celebration at Beech Bend Park after making the trip from his home in Lake Worth, Florida. He has lived in the Sunshine State since 1980 and worked in the banking industry for many years.
He bought the Corvette sight unseen eight years ago in Miami after finding it online. At the time it had a non-numbers matching 327 cubic-inch engine, making it a perfect candidate for a restomod build. It was backed by a Muncie M22 Rock Crusher transmission from a 1967 Camaro with a '67 Corvette Stinger hood. The 327 is now in Sheridan's 1972 Vega, while he chose to add a modern crate engine* to his Corvette.
"I'm not a mechanic, but I'm learning," he added of his reasons for utilizing the easily accessible LS power plant.
In addition, Sheridan likes the engine's strength, thanks in large part to a cast-aluminum block featuring six-bolt, cross-bolted main caps – as opposed to the two-bolt mains in his classic 327. Plus, the fuel-injected LS platform fits easily in a variety of engine bays. For instance, he also has a standard LS3 crate engine* in his 1963 Pontiac LeMans. The Street Shop team designed and installed a C5 chassis for that car, which was Holley Presidents Pick at LS Fest East in 2021.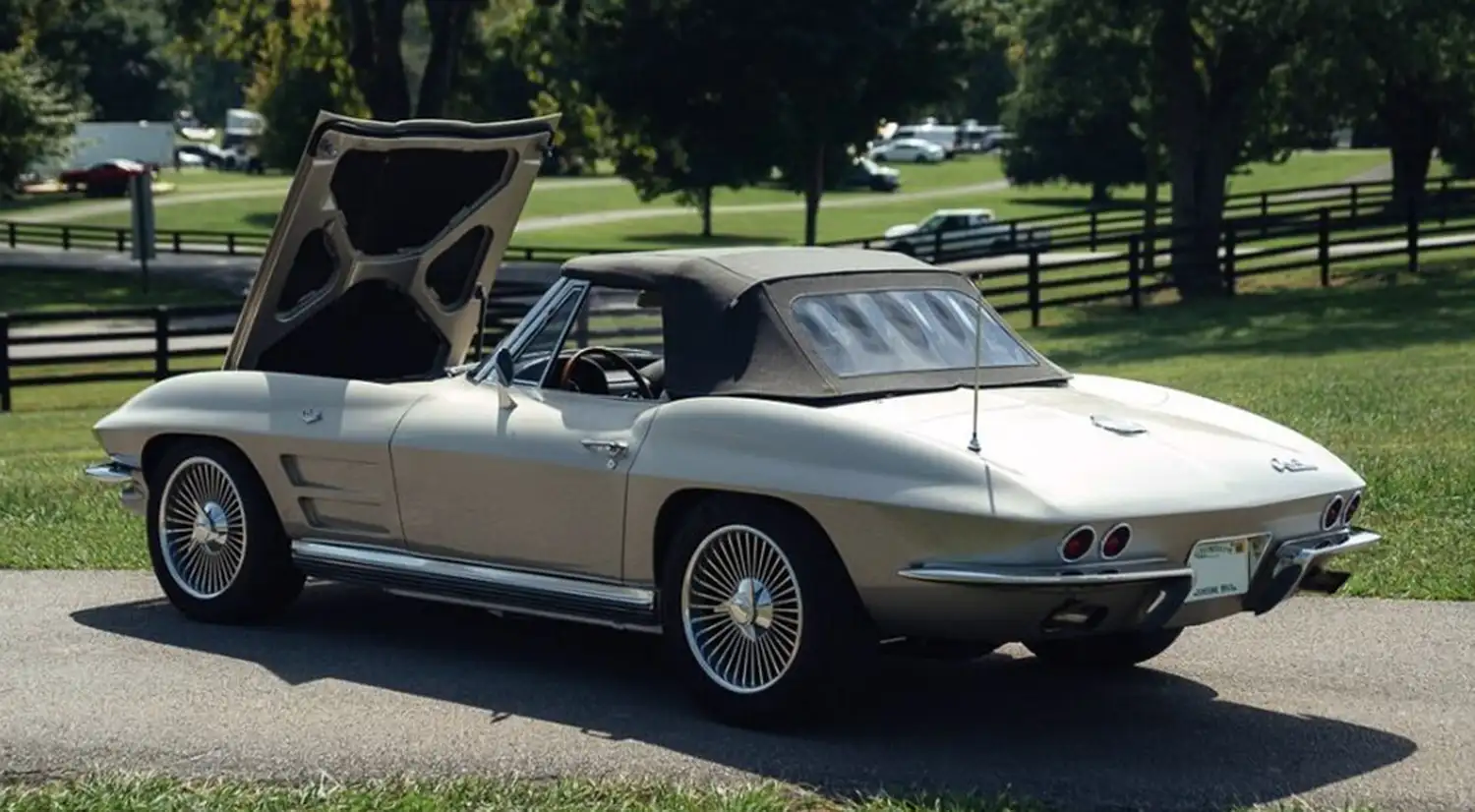 The crate LS3 and LS376/525 are both 6.2L engines featuring 376 cubic inches of displacement, along with an aluminum block utilizing the aforementioned six-bolt, cross-bolted main caps and strong internal components.
The LS3 makes 430 horsepower and 425 lb.-ft. of torque, while the LS376/525 turns out 525 horses and 486 lb-.ft. of torque thanks to an aggressive, high-lift ASA camshaft. The cam is complemented by higher-rate valve springs for enhanced durability.
"I'm not racing it so I don't really need that much horsepower," Sheridan said of the high-powered engine in his Corvette. "It's kind of a bragging rights thing."
The Corvette's engine is mated to a SuperMatic 4L70-E four-speed automatic transmission, featuring a 495 lb.-ft. torque limit, to complete the Connect & Cruise Crate Powertrain System.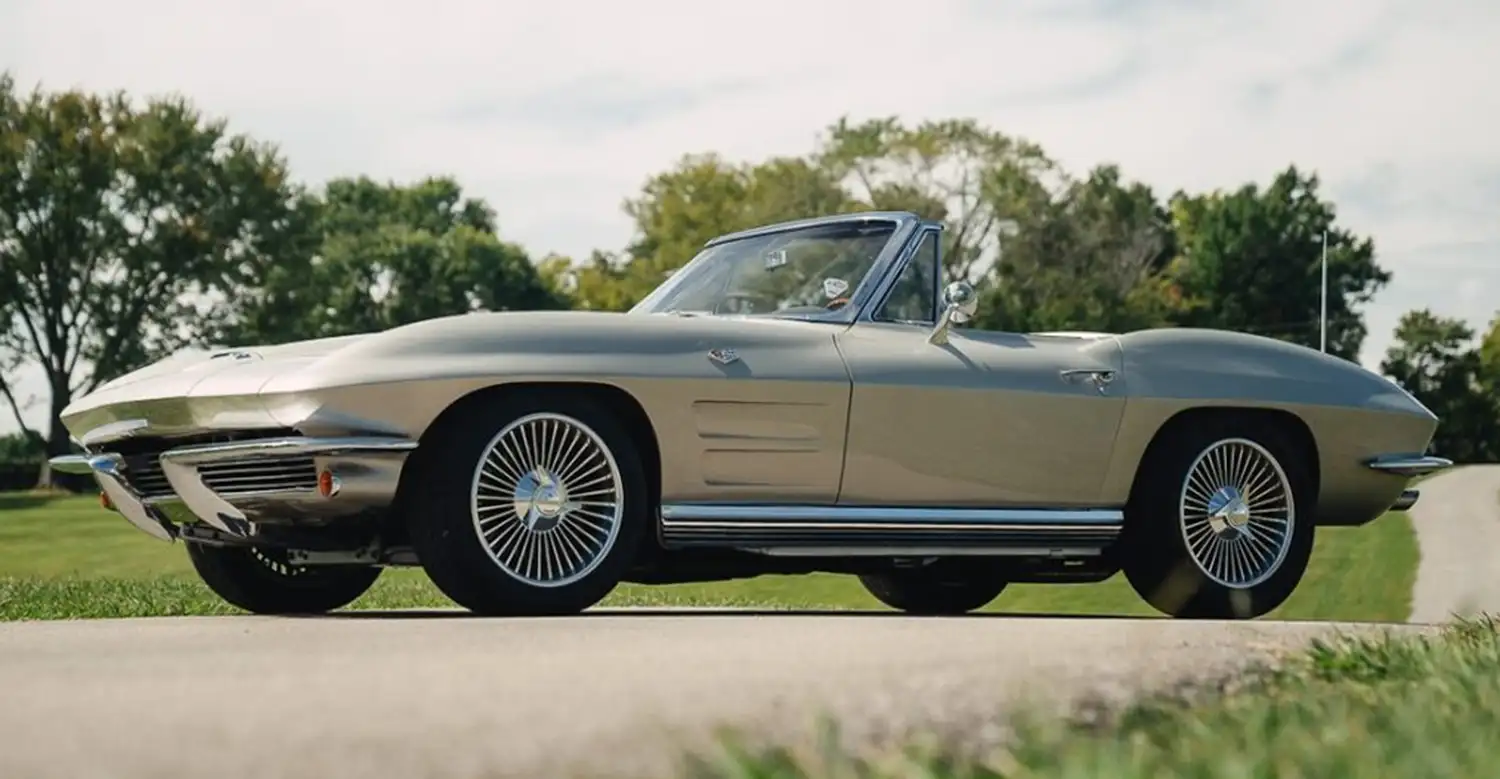 Sheridan's goal for the build was to have a car that doesn't deviate too much from the original version, but to update it with a variety of modern performance and styling elements. In his words, he wanted to have a "faux C2.
Along with the custom Street Shop chassis, other updated features on the Corvette include rack-and-pinion steering, a Dana 44 rear axle, C4 independent rear suspension and QA1 coilovers to replace the original rear leaf springs. The Corvette also currently runs a Magnaflow exhaust system with a single muffler in place of the original two mufflers running on either side of the spare tire. The entire front clip is from the aftermarket as well, and a Hydroboost braking system with Wilwood brakes provides stopping power
The Corvette rides on custom 17-inch EVOD turbine wheels, designed to look like the 15-inch Kelsey-Hayes wheels the car came with. The tires are 17-inch Kumho Ectsa options
The exterior is painted in Fawn Beige, an original Corvette color for 1962 only. However, Sheridan applied it to his 1964 model. The cloth-like top meanwhile is gray instead of the typical black.
The interior has been re-skinned with a charcoal gray that was never available in 1964, but otherwise, the layout and stitch patterns remain the same. Maintaining the original style from Chevrolet was important to Sheridan, who said the only real liberty he took was converting the car's original ashtray into a cup holder.
For Sheridan, designing the car to his specifications was another appealing aspect of the restomod idea.
"I wanted it to be tailored to my taste, I didn't want to buy one already done," he said.
Sheridan is originally from Dayton, Ohio, where his father owned General Motors vehicles almost exclusively. His parents were both from Michigan and his uncle was a Cadillac executive, so GM runs in the family.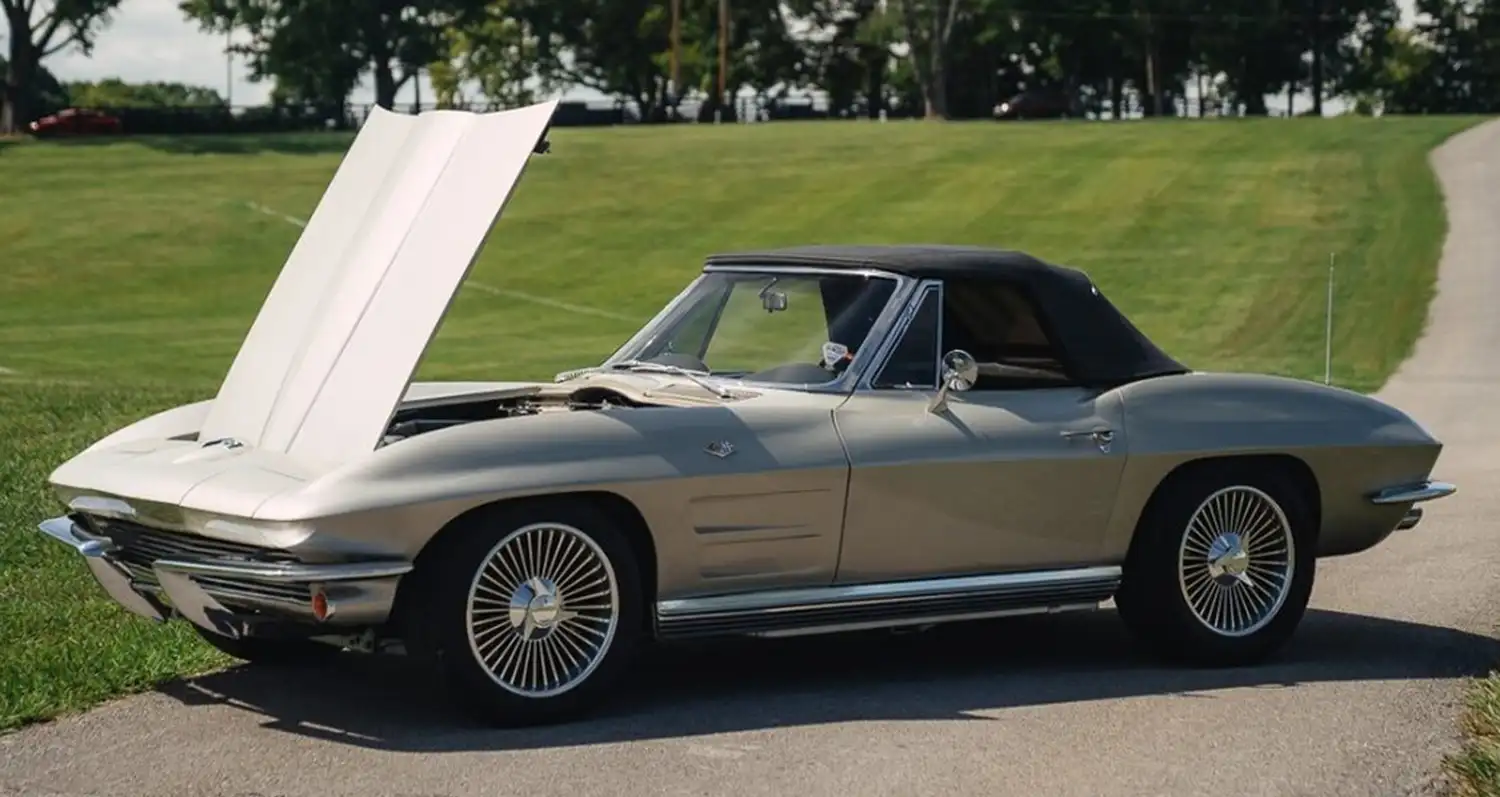 Sheridan originally owned a 1965 Corvette as a teenager, but it was stolen from a parking lot in Myrtle Beach the summer between his senior year of high school and freshman year of college. He vowed to one day have another one, but although he was into cars as a kid, it wasn't until decades later that he found himself in a position to get back into the hobby.
"I really didn't have a chance to work on cars or have anything to do with cars until I retired," he said. "I think that's not uncommon. You go to college and you don't have a garage and you don't have money and you've got family and apartments and all that stuff. So it wasn't until I retired that I thought, 'Man what am I gonna do now?' I didn't play golf, well anyway. This has opened up a whole new world."
In addition to his 1964 Corvette, 1972 Vega and 1963 LeMans, Sheridan owns a 1962 Buick Skylark, a 1979 Oldsmobile Cutlass wagon and a 1982 Camaro. The two-ton 1977 C60 pickup he purchased to haul the trailer housing his Corvette also gets a lot of attention.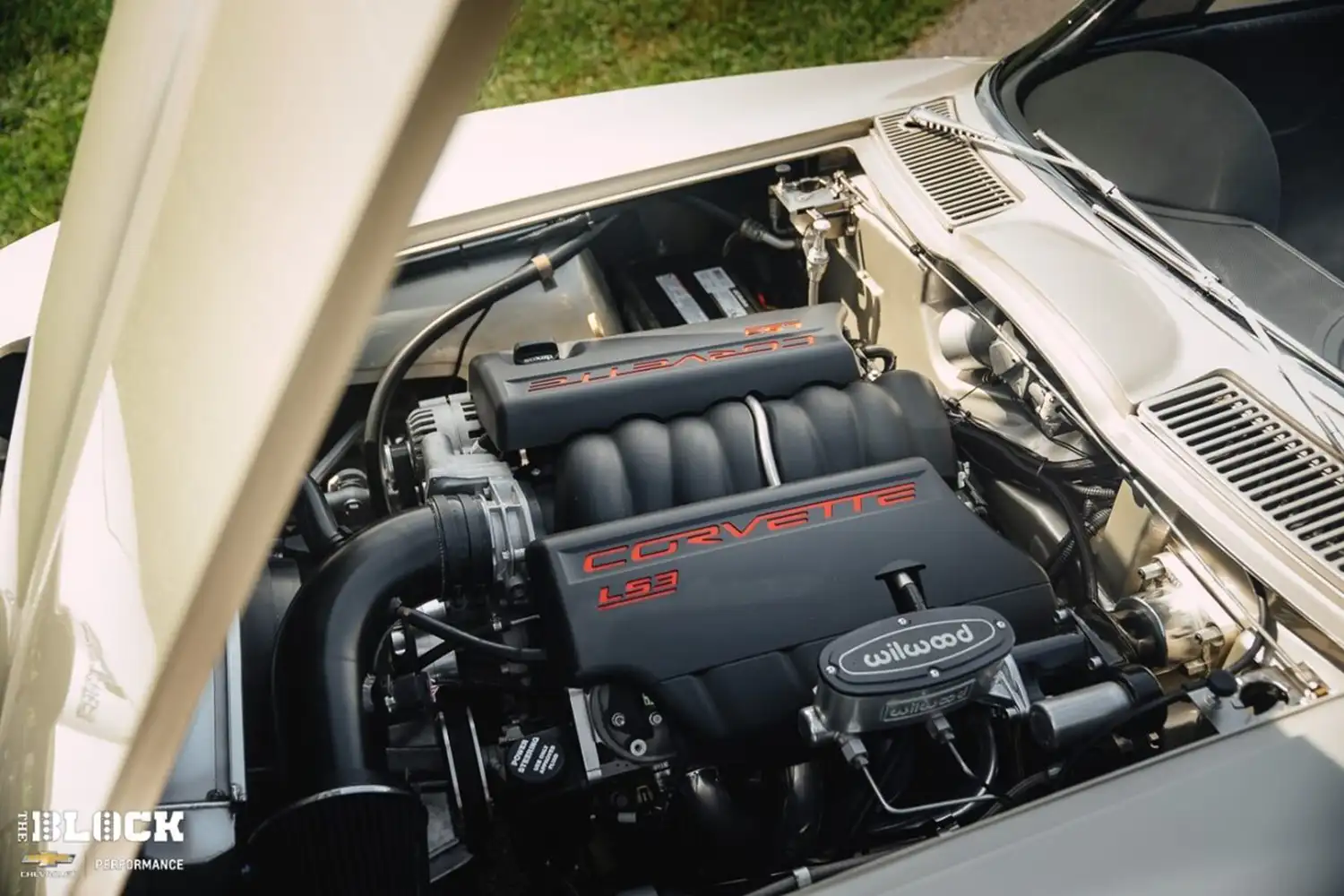 His Skylark maintains its original engine – an all-aluminum V-8 which in many ways was the precursor to the LS platform. Sheridan is a fan of cutting-edge technology from every generation and is also interested in EVs and electric crate powertrain packages
"I'm all in on that," he said.
Lately, Sheridan has been taking his cars to a variety of shows, with his list including Pontiacs in Pigeon Forge (Tennessee) the Pontiac Nationals in Norwalk, Ohio, a Goodguys event and LS Fest, which he calls, "The best. Without question." At Beech Bend, Sheridan also made a run on a drag strip for the first time, turning in a 12.2-second pass at 108 mph.
In his travels, he's met a wide range of people who are brought together by their passion for cars and trucks.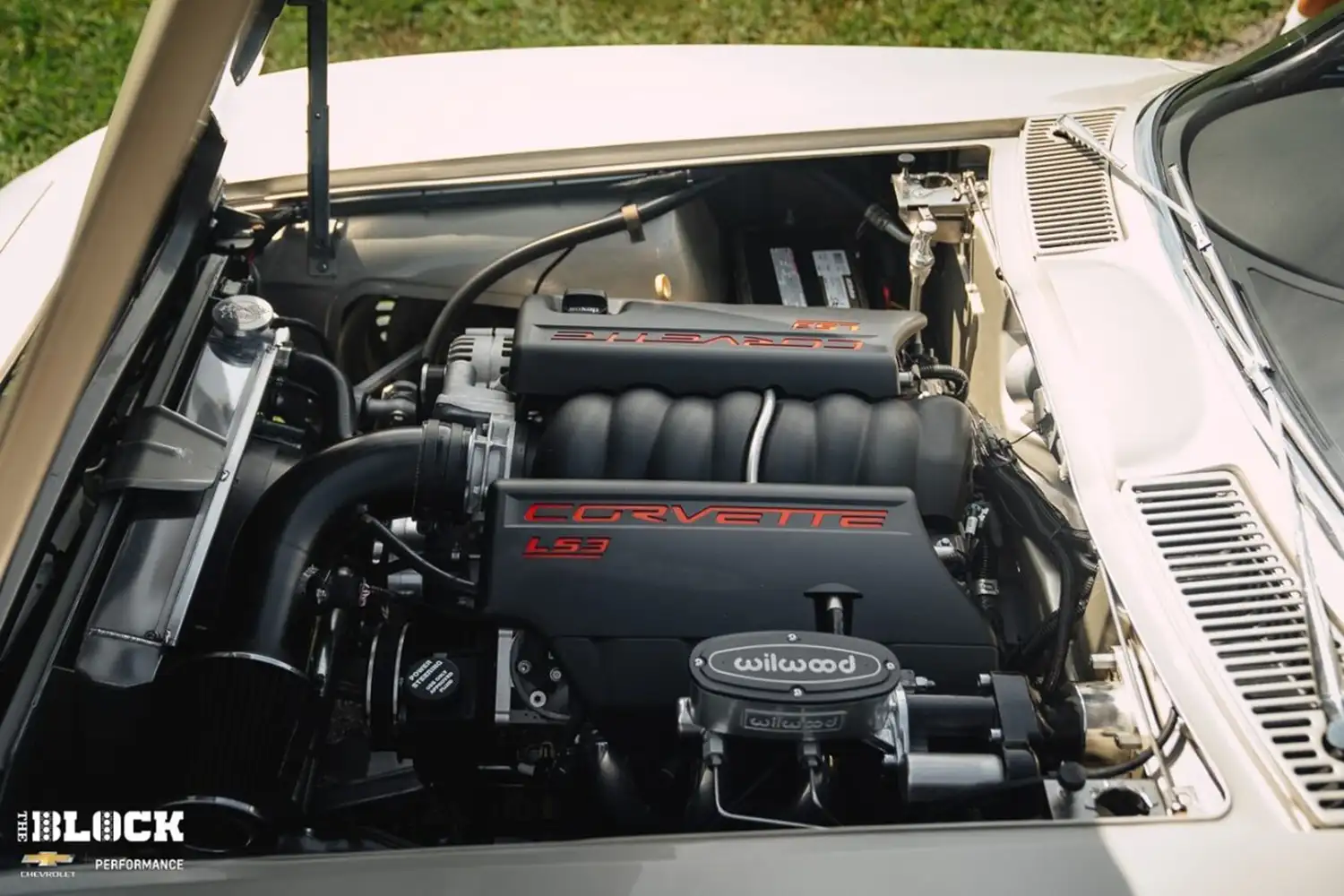 "I think these are kindred spirits," he said. "These people are genuinely good people. I think trustworthy people. Kind of old school.
He believes the LS platform has injected new life into the hobby and thinks the forthcoming electric revolution will do the same.
"I think there's something in the spirit of somebody that wants to soup something up," he said. "It can be electric or hydrogen, you want to be faster than your buddy. And cooler.
Right now, his restomod C2 Corvette checks all those boxes.