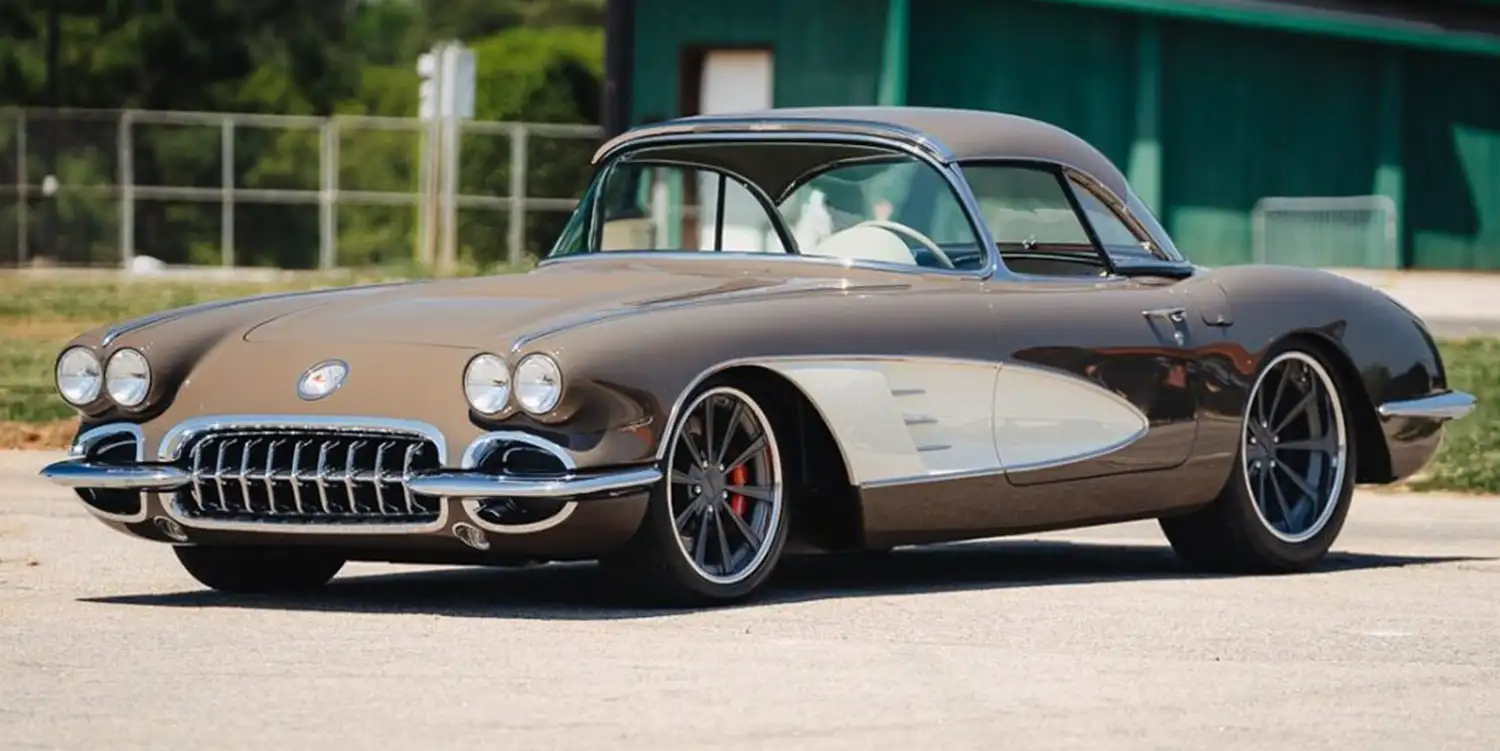 Author: DAN HODGDON
Photos: LUCAS PRIAMO
Source: Chevrolet
—-
Scotty Hooper always knew he'd own a Corvette one day, even as a young man in Alabama.
"I was working at a service station watching my buddies driving down the highway in Corvettes, and I had to work, so when I got to be 60 years old I started building myself one," he said during late April's Goodguys Griot's Garage North Carolina Nationals in Raleigh.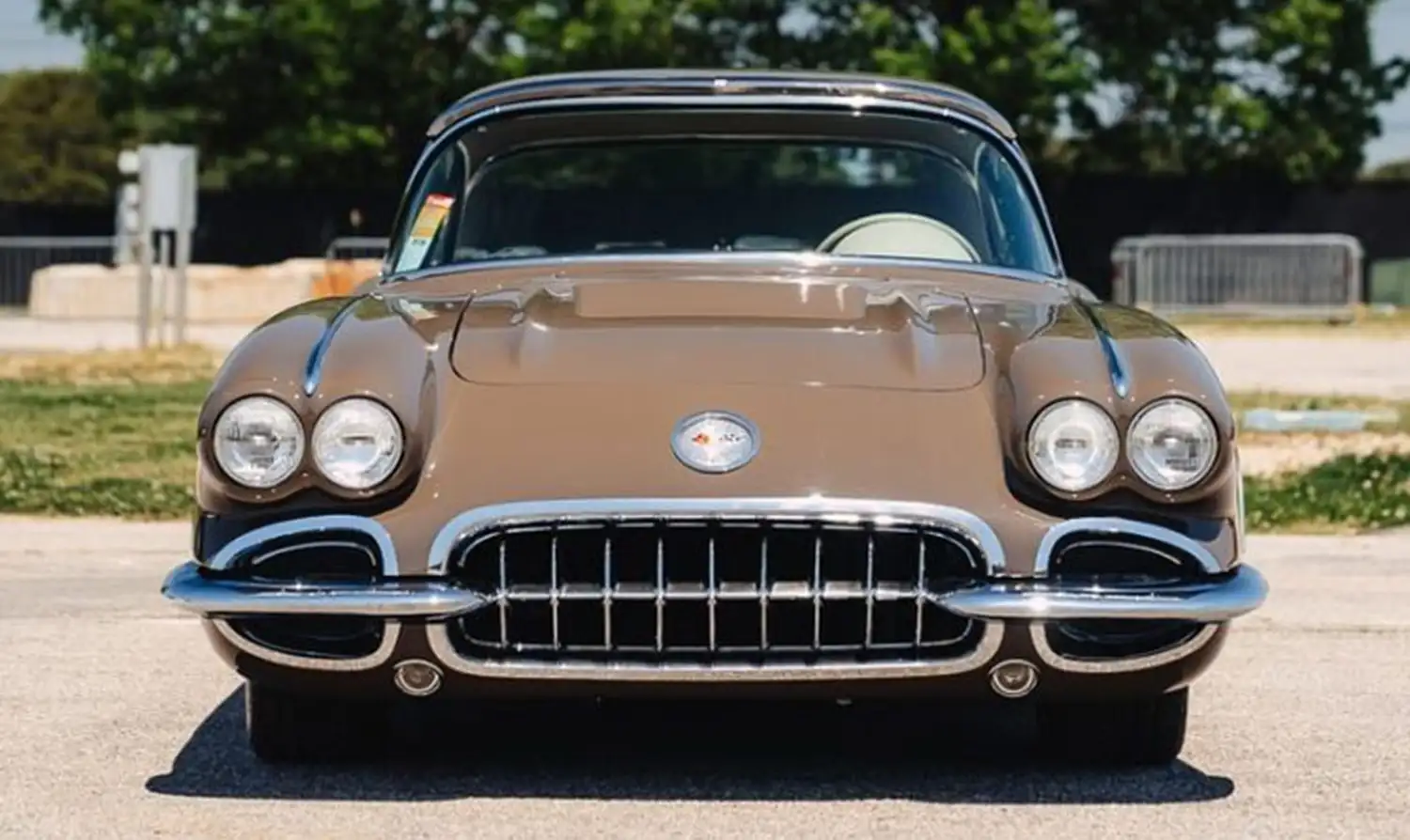 Several decades removed from that service-station job, Hooper owns a wildly successful trucking company called My-Way Transportation and his extensive vehicle collection includes more than 50 cars and 85 motorcycles. Among them is a 1958 Corvette that he brought along to the Goodguys Rod & Custom Association event at the North Carolina State Fairgrounds. The C1 Corvette's model year represents the year Hooper was born.
However, under the hood is a modern Chevrolet Performance LT4 crate engine.*
"They're bulletproof," he said. "I'm not going to say I'm going to the drag strip every Saturday night, but I could and be competitive."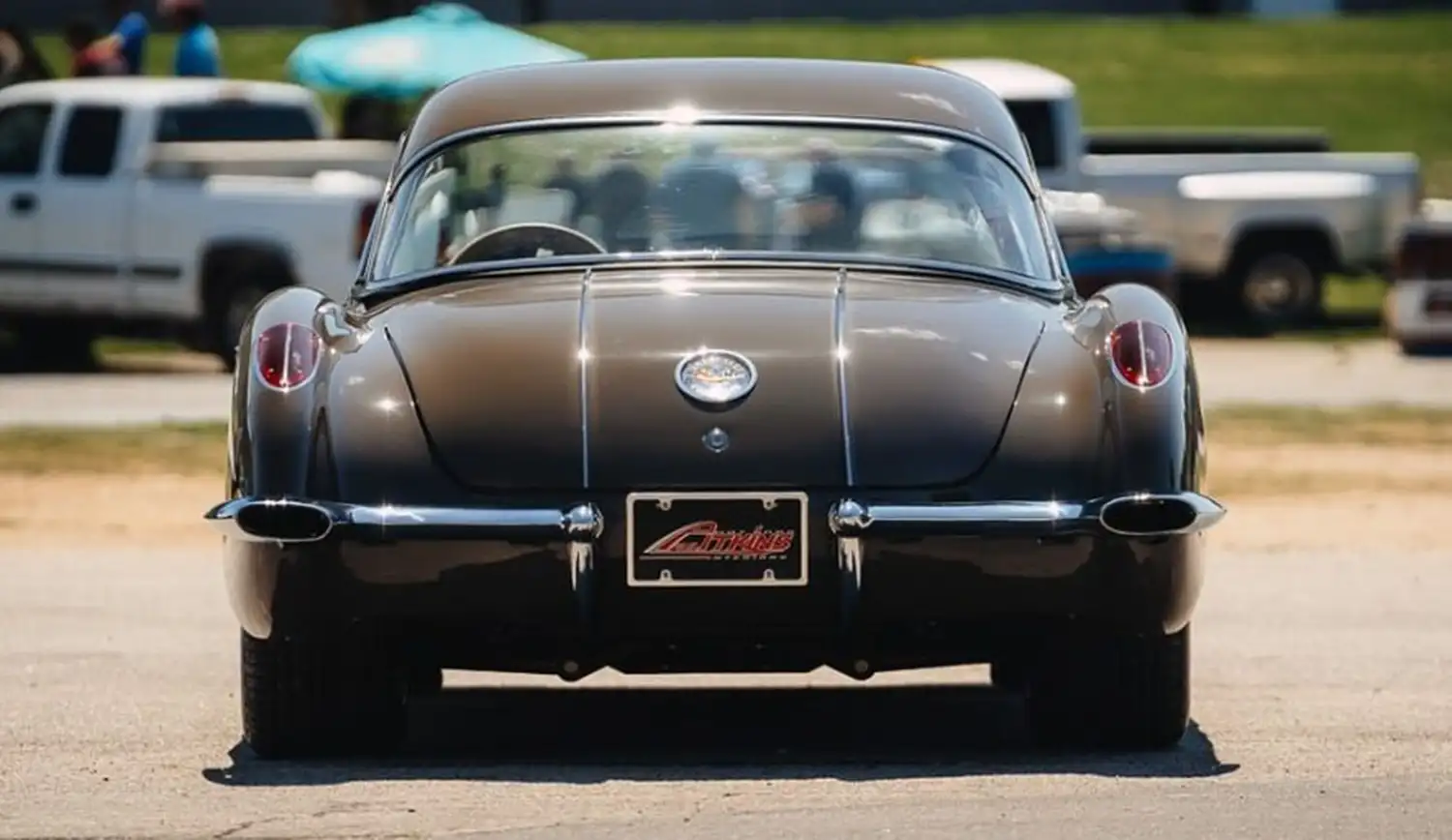 Hooper is a fan of the 6.2L, supercharged LT4 for its 650 horsepower and 650 lb.-ft. of torque, along with its dependability. Since Hooper lives in Cullman, Alabama, the engine is exposed to a wide range of weather throughout the year.
"It'll start in any weather condition," he said. "It's very reliable."
The crate LT4 power plant is also found under the hood in several other cars in Hooper's collection, including Chevy trucks, a '57 Chevrolet and a Camaro. He also obtained one of the very first production versions of the engine in Alabama in a 2016 Corvette Z06 convertible.
He enjoys building cars for modern comfort, so with drivability in mind, chose to install a Roadster Shop chassis in his Corvette, which also helped the LT4 fit almost seamlessly in the Vette's compact engine bay. The proper motor mounts and everything needed for installation came along with the chassis. The engine is backed with a TREMEC Magnum six-speed manual transmission.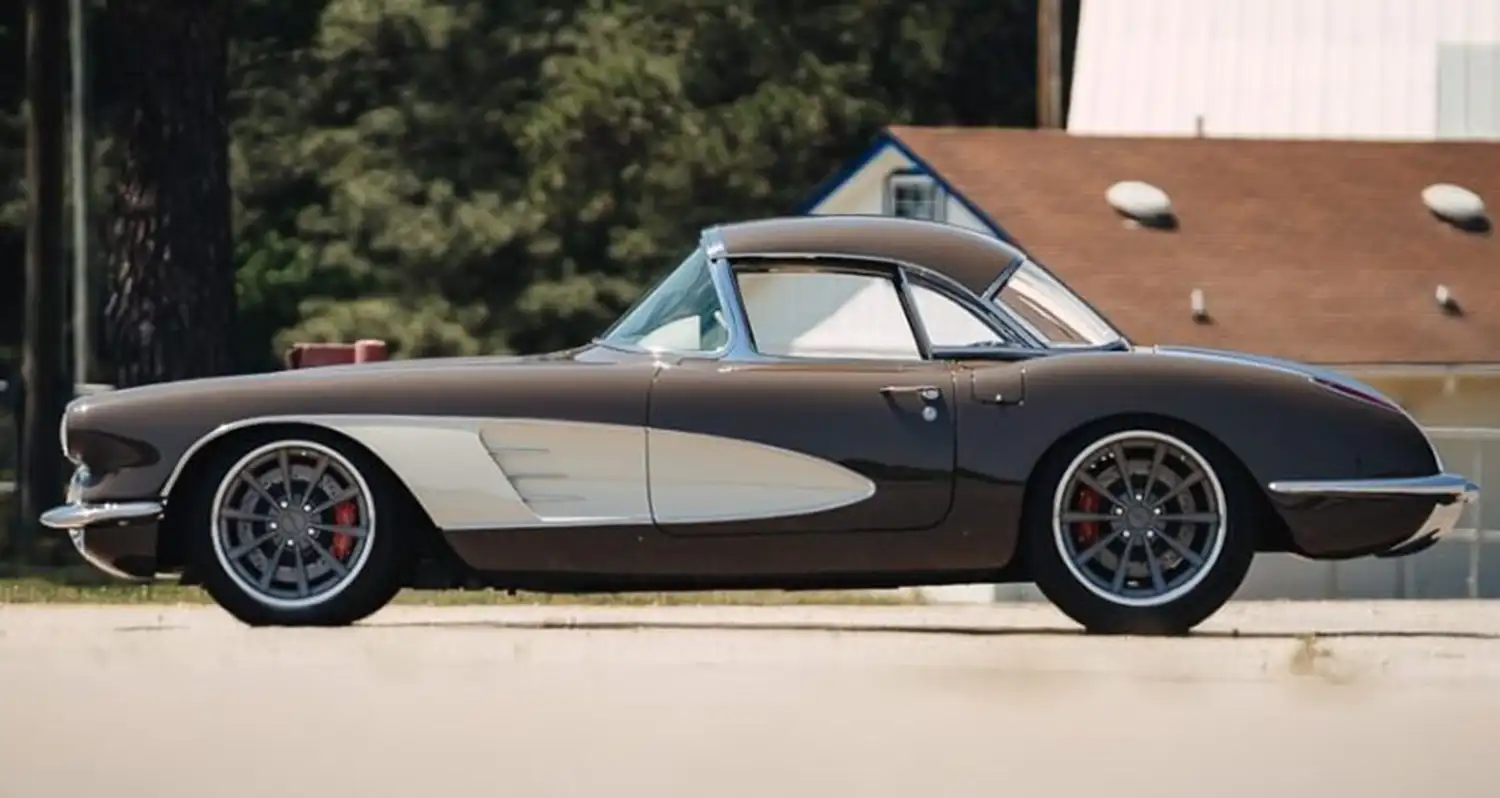 "I'm not an original person … I could have put the 327 back in there and a Rock Crusher (transmission), but I'm just not about that," Hooper said. "I wanted comfort and reliability, and you can't put that motor in a stock chassis unless you want to have a rough ride."
The project began about five years ago when Hooper's close friend Paul Atkins found the body in Florida, albeit without a top. Hooper soon bought a top at a swap meet in Ohio and the build was on. At its heart are the LT4 and the Roadster Shop chassis which utilizes independent rear suspension.
Atkins' Paul Atkins Hot Rods and Interiors is located in Hanceville, Alabama, six miles from Hooper's home. The two have known each other nearly all their lives, and in fact, even double-dated in high school.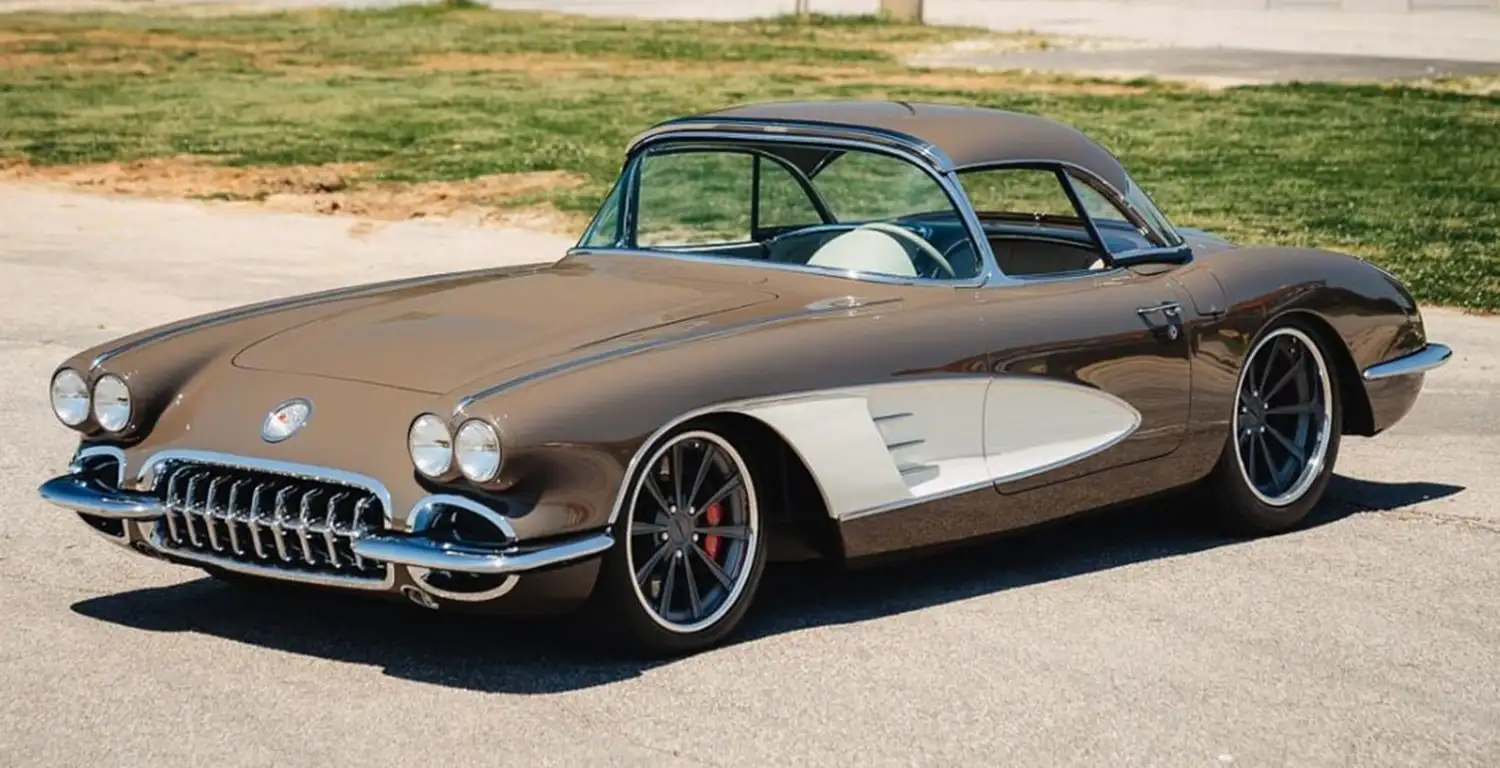 Atkins is known nationwide for his interiors, but his hot rod shop also turns out some jaw-dropping builds like Hooper's Corvette.
The car's custom brown paint is based on a modern Mini Cooper color, which Atkins had specially mixed. The paint is complemented gray Forgeline wheels with red Wilwood six-piston brakes. The Corvette rides on Forgeline tires.
The interior is a beige-colored leather, (Atkins calls it "fawn") which Atkins custom-built.
Among the modifications Atkins made was utilizing his company's custom seat backs and pushing the floorboard forward on the driver's side to provide more legroom.
"That's a big thing to me, because if a guy gets in the car and he doesn't fit, he's not going to come back to see me anymore," Atkins said. "If you get in there and you're uncomfortable and can't drive the car, this is not enjoyable. I want the guy to enjoy sitting in the car. So that's the first thing."
In addition, Atkins' company makes custom consoles, dash pads and dash pods for builds like Hooper's Corvette. In early Vettes, the tachometer was originally on the steering column, which precluded the ability to utilize a tilt column in modern builds. Atkins redesigned the layout so that the tachometer seamlessly blends in with the rest of the gauges and a tilt steering column can be utilized.
That's just one example of Atkins' ingenuity which allows for both functionality and a custom look.
The car's owner, Hooper, started driving trucks in 1977 and started My-Way Transportation in 1996. The company has since grown to 125 trucks serving 48 states.
He is a lifelong automotive enthusiast, motorcycle rider and racer who once raced Top Fuel Harleys. He didn't start collecting cars until eight or nine years ago though, primarily those he grew up with.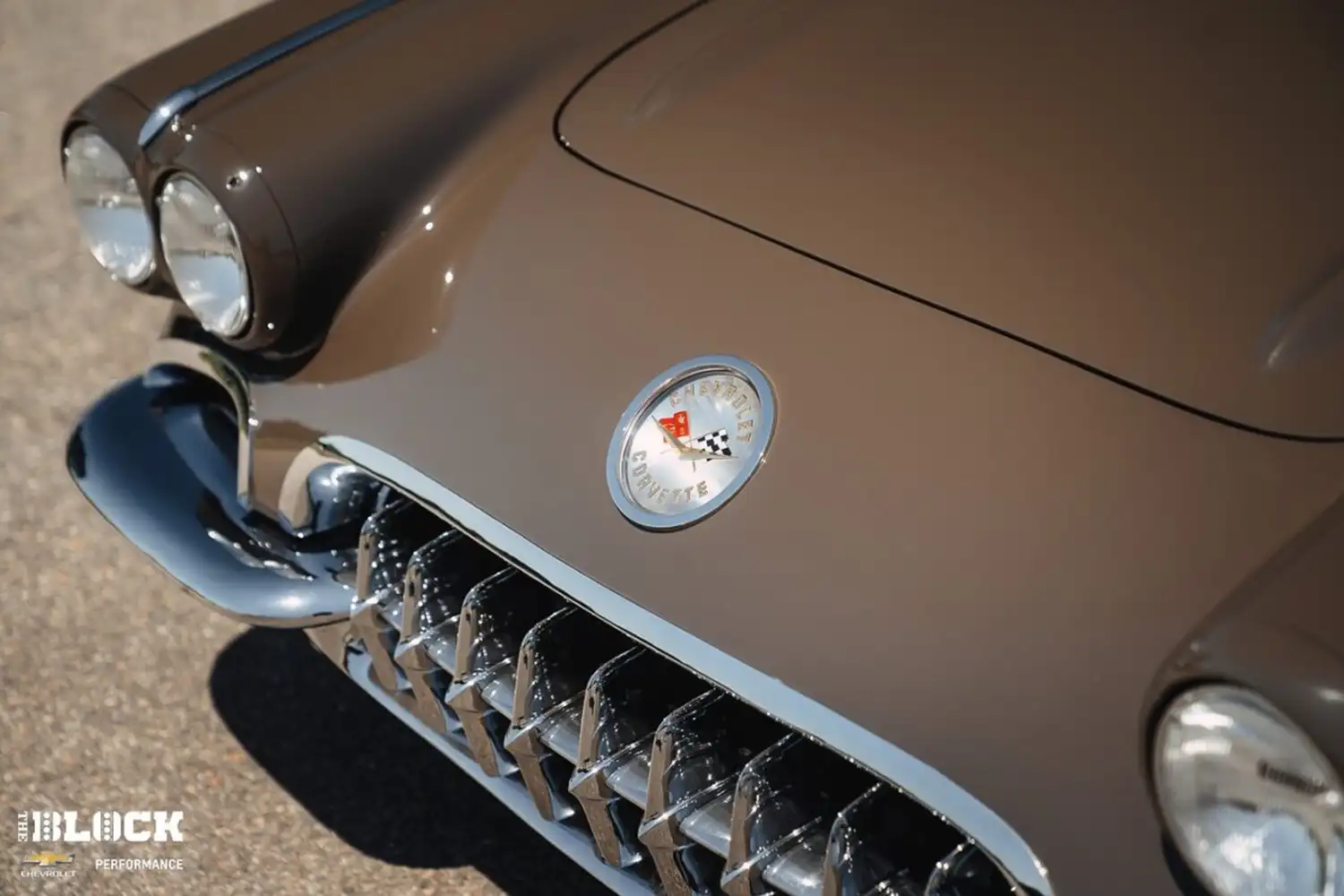 He's a fan of a little bit of everything, but has a special affinity for Chevrolet vehicles because he believes they are simple enough for someone like him to work on.
That said, his advice for a special build like his Corvette is to hire people with the skills and vision to bring the car to life, and to include modern performance and comfort.
"Take it to a professional to start, I wouldn't build another car that I wouldn't put a chassis under," he said. "Definitely buy a chassis and do it right so that you'll be happy with it. And buy an LS or LT. I don't think there's anything else that I'd rather have."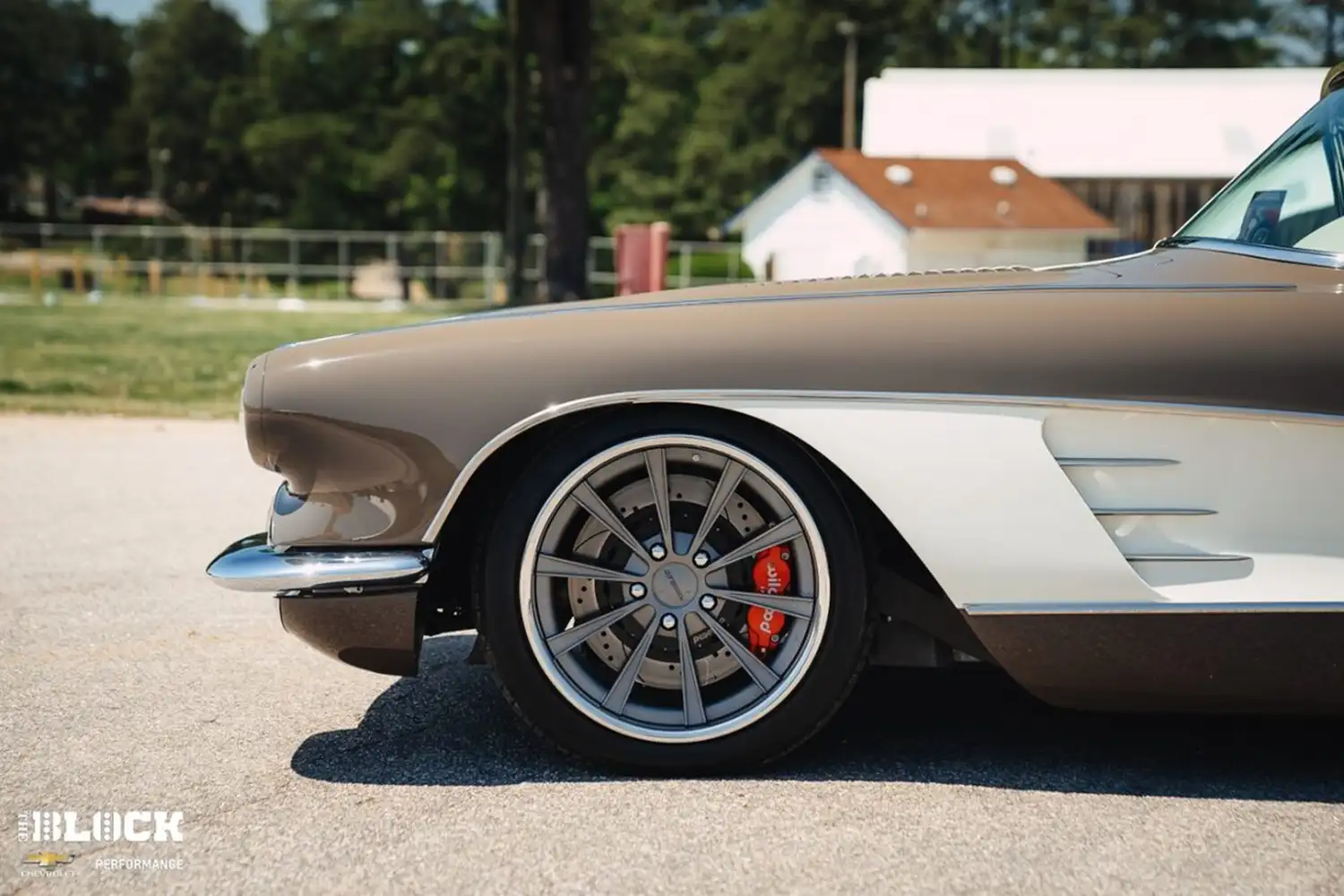 He hopes to take the Corvette to every Goodguys show this year, and at many he will be accompanied by his friend Atkins, who has been in the business for 42 years. He's been hitting the show circuit for just as long. In Raleigh, his Corvette build was named a finalist for the Chevrolet Performance GM Iron Builder of the Year award, which recognizes a GM vehicle with a GM powertain.
As happens so often in the automotive scene, Hooper and Atkins are two in a group of friends who traverse the country during show season, often staying at each others' houses and spending countless hours together. Their wives have all become close as well.
"I'm really proud of the fact that so many of this group have all met through having me do interior work," Atkins said. "It ends up that we all become just a big group of friends."
Scotty Hooper echoed those sentiments.
"It's all just because of old cars, that's how we all meet," he said. "You'll understand before it's over that your friends are a lot more important than anything."