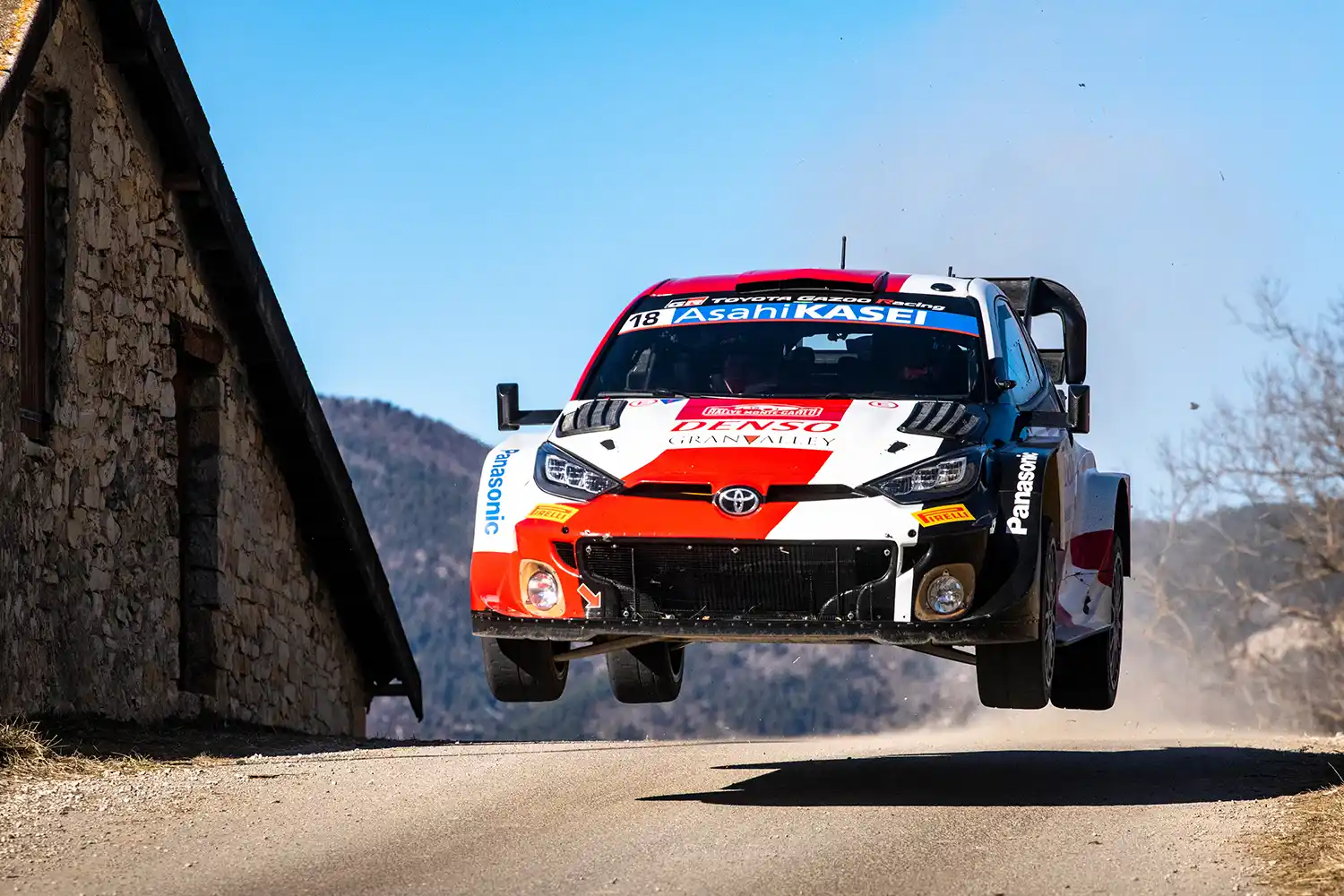 Building on WRC's ground-breaking move to 100 per cent sustainable fuels, WRC Promoter has agreed a two-year partnership with FuelsEurope to collaborate in the promotion and awareness of renewable fuels being used in the FIA World Rally Championship.
The WRC will be a major case study in FuelsEurope's 'Clean Fuels for All' campaign, which explains the origin, the role and the potential of sustainable fuels in achieving the European Union climate neutrality targets by 2050. The campaign will be present with information in the service parks of all European-based WRC rounds.
FuelsEurope is a Brussels-based group representing liquid fuel manufacturing and distributing companies. It aims to highlight the necessity of renewable fuels in the shift towards decarbonising the transport sector.
Sustainable fuels are liquid fuels from non-petroleum origin, with no or limited net CO2 emissions during their production and use compared to fossil-based fuels. They have a strategic role to play in the transition to a climate-neutral economy.
The WRC is positioned as an industry-leading championship in the fields of innovation and development, evidenced by the switch to 100 per cent sustainable fuels at the beginning of the 2022 season.
This fossil-free fuel, which continues to be developed on the WRC stages by P1 Fuels, is made up of liquid synthetic hydrocarbons that are produced from converting alcohols into synthetic hydrocarbons. It contains no fossil components and the energy required to produce the fuel is obtained entirely from renewable sources such as wind, solar and hydro power. Last January, P1 Fuels announced that a road version of same fuel used in the WRC will soon be available at fuel stations.
"We are excited to announce this partnership, which highlights the WRC's leadership in the transition to sustainable fuels and our dedication to sustainability and innovation in the motorsport industry," expressed WRC Promoter Managing Director Jona Siebel.
"This collaboration showcases the value of our efforts to become a leader in the field of sustainable mobility, and we are eager to continue driving positive change in the industry."
Upon the announcement of the partnership, Alain Mathuren, Communication Director at FuelsEurope explained: "With this partnership we have a unique platform to promote renewable fuels in a number of European countries and better inform the general public about their origin, sustainability and benefits for reducing emissions from transport.
"The availability and benefits of renewable fuels are ignored by a vast majority of citizens and drivers. The WRC, in particular since it transitioned into a competition using 100 per cent sustainable fuels, presents an outstanding opportunity to showcase what renewable fuels are and how easily they can be used in existing and new vehicles without any technical modifications."