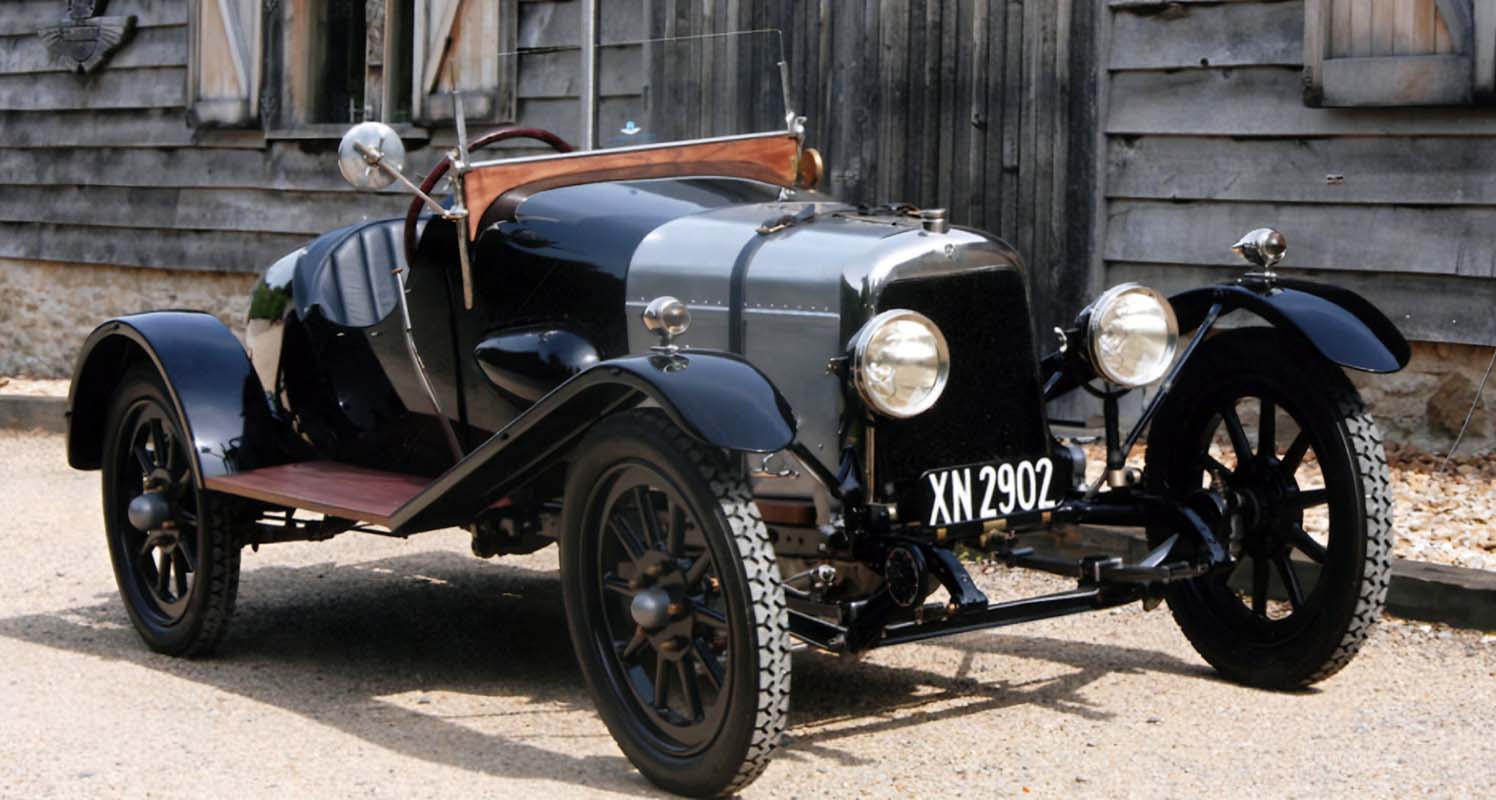 The Concours of Elegance, presented by A. Lange & Söhne, will host the oldest surviving Aston Martin during its 2021 event at Hampton Court Palace this September. Aston Martin 'A3' was the third car ever built by Lionel Martin and Robert Bamford, and was extensively driven by the founders. This year, it celebrates its centenary.
The Concours of Elegance was first established in 2012 to mark Her Majesty The Queen's Diamond Jubilee, with a collection of 60 of the rarest cars in the world in the Quadrangle at Windsor Castle.
Since then the Concours of Elegance has evolved into a world-renowned celebration of craftsmanship, design and innovation, hosted since 2017 at Hampton Court Palace, but always with spectacular cars like the Aston Martin 'A3'at its heart.
Given its name because it is built on chassis no.3 and uses a Type A engine, 'A3' produces just 11hp from its four-cylinder side-valve engine. Nevertheless, it was raced in period, and proved capable of setting speed records, achieving an average of more than 86mph over 100 miles at the Brooklands circuit.
By 1923, the car's life as a factory prototype was complete and it was sold to a customer. It changed hands a number of times until history shows it under the ownership of R.W. Mallabar in 1927. Following a con-rod failure, the car returned to Aston Martin for an engine rebuild, at which time the car was refinished in pale grey (rather than its original black) with red wheels.
The next time 'A3' reappears in the history books is 2002 when it was identified at auction as the third Aston Martin ever produced. In 2003 a generous donation enabled 'A3' to be purchased by the Aston Martin Heritage Trust, who entrusted it to Ecurie Bertelli for a full restoration to as close as original specification.
A new body was designed and hand-beaten into shape to replace the later green body that had been added at some point in A3's life, a new ash bodyframe was built, the engine was rebuilt, the radiator was refurbished and the chromium finish removed. The car is presented today in full working order, with its factory specification black paintwork, preserving an extremely important part of Aston Martin history.
The display of Aston Martin 'A3' is just the latest in a spectacular partnership between Aston Martin, particularly the Aston Martin Owner's Club (AMOC), and the Concours of Elegance. At the inaugural event in 2012, Mark Donoghue of the AMOC arranged for sixty Aston Martins – one from each year of Her Majesty The Queen's reign – to be lined up along Windsor Castle's Long Walk.
Then, in 2019, Donoghue was responsible for arranging AMOC's show-stopping display of one example of every single Aston Martin Zagato model produced, many of which are one-offs.
The 'A3' will form part of the Main Concours display at Concours of Elegance 2021, a line-up of the world's rarest cars set to go on display at Concours of Elegance 2021, taking in some of the finest European coachbuilt cars ever built, a collection of Gulf and Martini-liveried motorsport heroes and the very latest bespoke hypercars.
The event will also welcome a number of special features and displays, including a celebration of Her Majesty The Queen's 95th birthday, bringing with it a British car from each year of Her Majesty's life. In total, over 1,000 rare and exotic cars will be on display across the weekend.
Outside of the automotive displays, Concours of Elegance remains an occasion of pure luxury, with champagne provided by Charles Heidsieck, picnics by Fortnum & Mason, live stage interviews with Chubb Insurance, hosted by Jodie Kidd, and a collection of art, jewellery and fashion displays. Presenting Partner, A. Lange & Söhne, recently confirmed to support the event for a further three years, will continue to showcase some of its most intricate timepieces.
Tickets to the Concours of Elegance 2021 are available now from just £30 for half-day entry, with full three-course hospitality packages from £288. Tickets can be bought from concoursofelegance.co.uk/tickets.