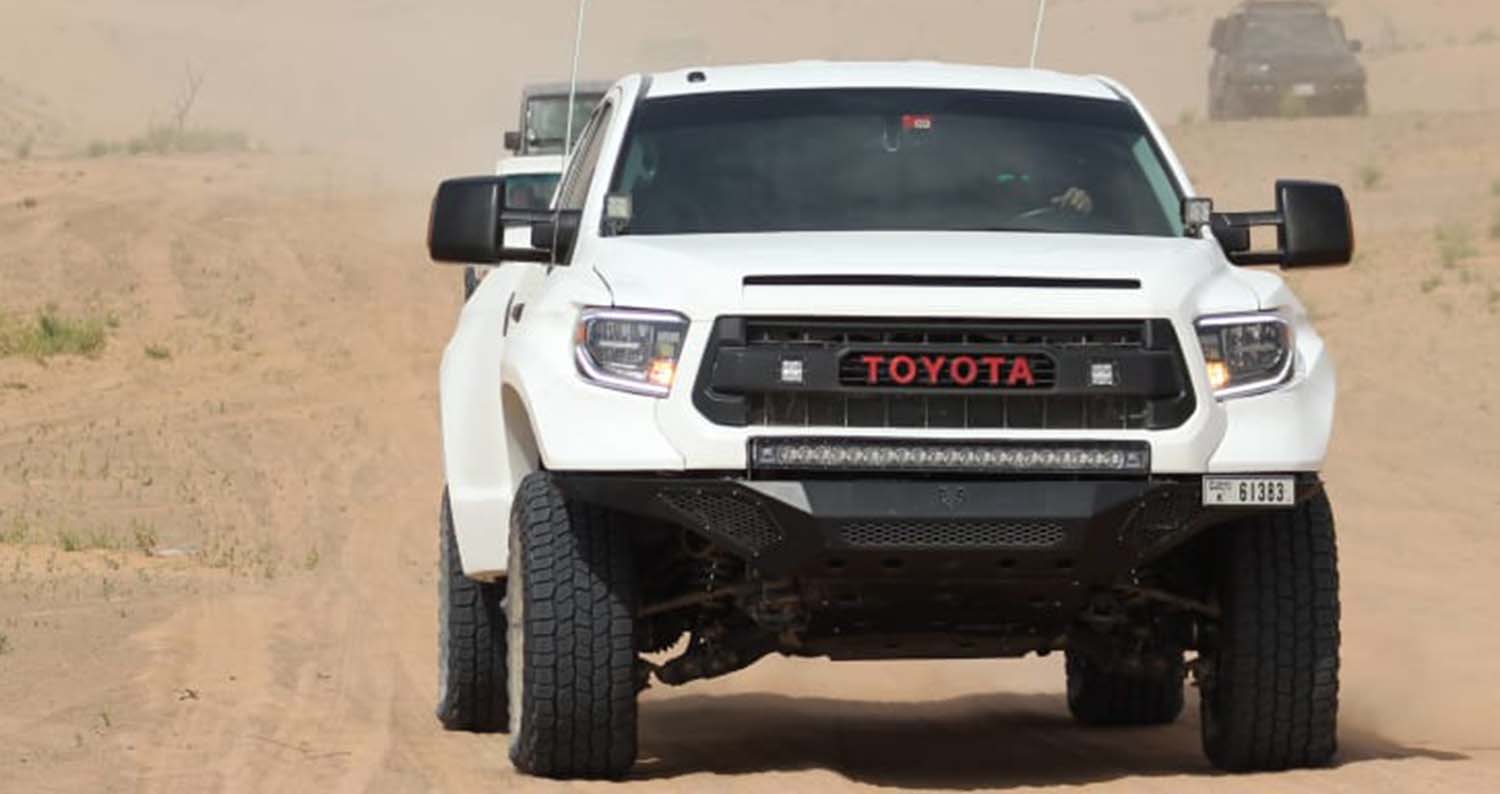 If your sense of adventure means you'd rather not keep your 4×4 purely to the school run, then you've probably experienced the freedom that off-roading can bring. However, you don't have to go out of your way to look for dirt tracks or dried-up rivers; even a camping trip or a cross-country expedition can lead to the road less travelled.
If you're a seasoned off-roader, you'll probably be aware that there is some equipment that's a basic necessity. Once you leave the worlds of tarmac and road markings, there are plenty of situations when you might need a little extra help getting through or out of. However, it doesn't hurt to review your current checklist, just in case. If you're new to this pastime, then our guide to the best off-road car accessories is definitely one for you.
Tyre Deflator
Sand, mud, and rocks can all provide problems for even the best SUV when it comes to traction. While there's always the spade or planks to fall back on, using a tyre deflator is a much more convenient option. Reducing your tyre pressure by around 25% can increase your grip on surfaces such as sand or loose gravel by as much as 250%. Some electric models allow you to pre-set your required PSI, making the job even easier.
Air Compressor
Of course, if you're going to let your tyres down, you're probably going to want to pump them up again, so an electric air compressor is also worth packing. The one sold by Al Futtaim Toyota fits neatly behind your car's panelling, so there's no need to worry about it taking up extra room.
Spare Tyre
While this might seem like basic common sense, it's often one of the most overlooked off-road car accessories on the list. If you don't have one, pop into your local Al Futtaim Toyota showroom and talk to one of our friendly staff.
Flag
This is another one that seems to get forgotten about. Attached to your roof rail, a flag can increase your visibility, which is useful in itself but even more so in emergency situations. For cars without roof rails, Al Futtaim Toyota UAE offers high-grade aluminium mounting brackets, designed with easy installation in mind. We also offer roof rails with built-in flag holders, to make the job even simpler.
First Aid Kit
If you're heading out in the desert, you could find yourself miles from the nearest town or city. In the event of an injury or accident, being able to offer basic first aid is an absolute must. Don't leave home without it.
Fire Extinguisher
Electrical fires and even those caused by accident situations can be incredibly dangerous. A powder fire extinguisher doesn't have to take up much room and you may only use it once in your lifetime, but at least you'll have it to hand when you really need it. Make sure it's easy to access and that you know exactly where it is.
A Service
Although it might not be up on your list of off road accessories, booking your off-road car in for a thorough service is a sensible idea before you head off into the desert. If you want to take your 4×4 off-road, then book into your local Toyota Al Futtaim Service Center before you go so that it can be checked over for any minor issues that could become major problems – just when you least need them to.