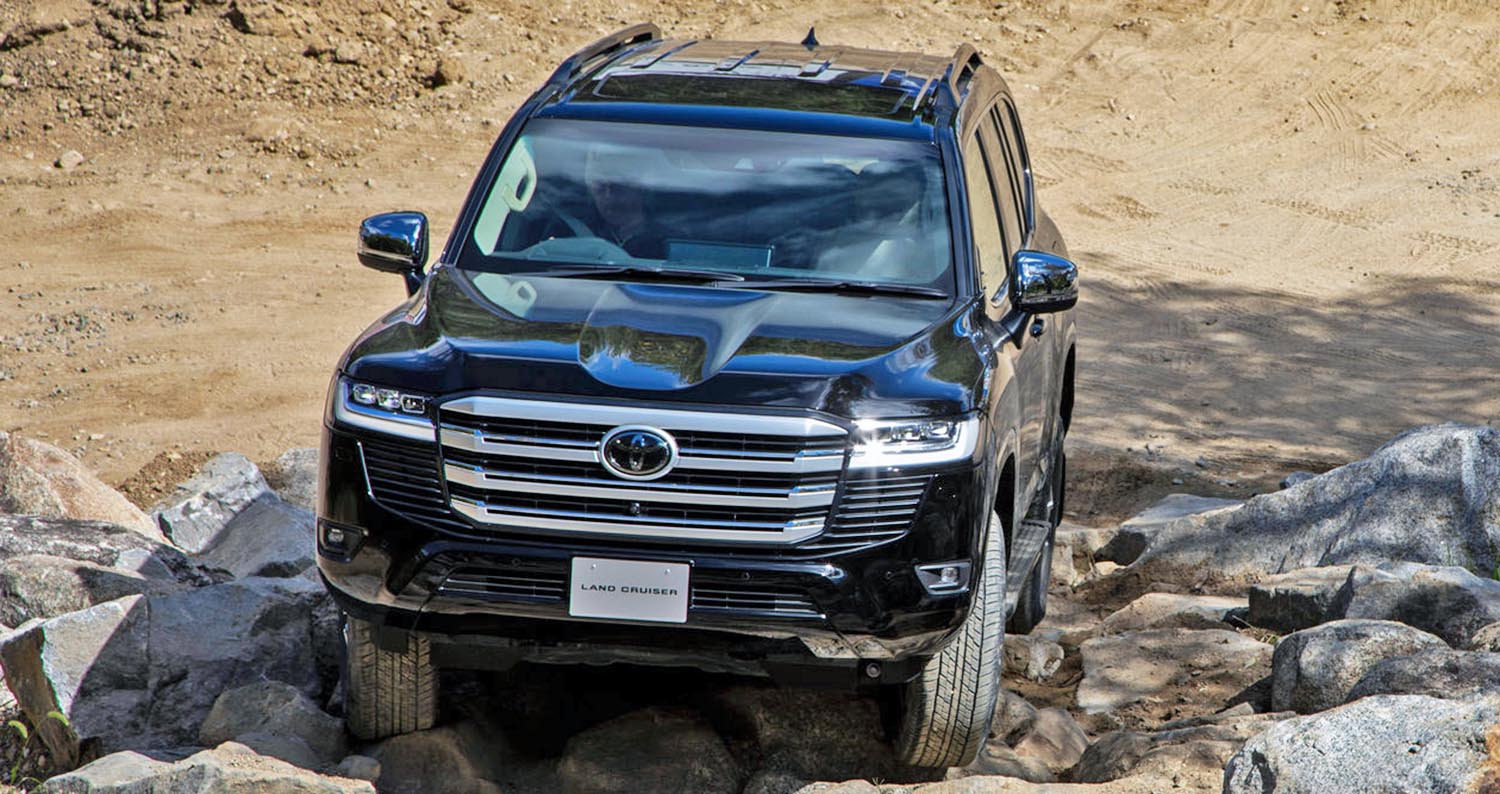 If the lure of the desert is too much to resist, taking your friends or family on an off road adventure can be a great bonding experience, and be just what you need to restore mind, body, and soul. However, taking the path less travelled can be fraught with hazards and problems, so it's best to prepare well in advance. Let's have a look at some of the most important off roading precautions and tips to make your expedition as problem-free as possible.
Start with the basics
First things first. You need to know that your vehicle is up to the job. Before you go anywhere near a sand dune, book yours in for a service. If you're the proud owner of Toyota Off Roading Cars, then a Toyota service centre is the place to go. Explain what you're doing and what your plans are and our professional staff will give your car a thorough inspection and car service, checking everything from the coolant and power-steering fluid to your tyre pressure and the condition of your shock absorbers. In addition to checking that everything is in full working order, they'll be able to spot any smaller issues that might become bigger ones at a later date.
Pack the right stuff
The phrase, 'it's better to be looking at it than for it' could easily have been coined for off roading expeditions. While you're planning your outing, create a checklist of everything you might need. Consider every eventuality and have at least one piece of equipment that could get you out of any sticky situation. Fire extinguishers, tyre inflators, car jacks, tow ropes, winches, spare tyres, and basic toolkits are just some of the basics you should take with you. On top of that, consider your personal safety and comfort. Be sure to pack plenty of water, food, and the all-important first-aid kit. Chargers for phones can be just as important, offering you a lifeline if things don't go quite according to plan.
Two's company – three's even better!
Too many people make the mistake of not informing others of where they intend to go and when they plan to return. Having someone back at base who knows your planned route and timetable can be a literal lifesaver. In addition, don't fall into the trap of travelling alone. In fact, when it comes to off roading, the more the merrier! A party that travels in multiple vehicles has more options available if things take an unexpected turn. It's also worth installing or packing two-way radios, so that you can keep in contact with your fellow adventurers even if there's no phone signal.
When it comes to going off road, the importance of a thorough and professional car service before you head out on your next adventure cannot be underestimated. As a Toyota owner, it's best to have any repairs done using manufacturer-approved parts. Your local Toyota Service Centre will have access to genuine Toyota parts and spares, so there's no compromise on quality or performance. If you're considering disappearing into the desert on an adventure, be sure to pop into your local Toyota auto repair centre to ensure that your vehicle isn't going to let you down at that vital moment.