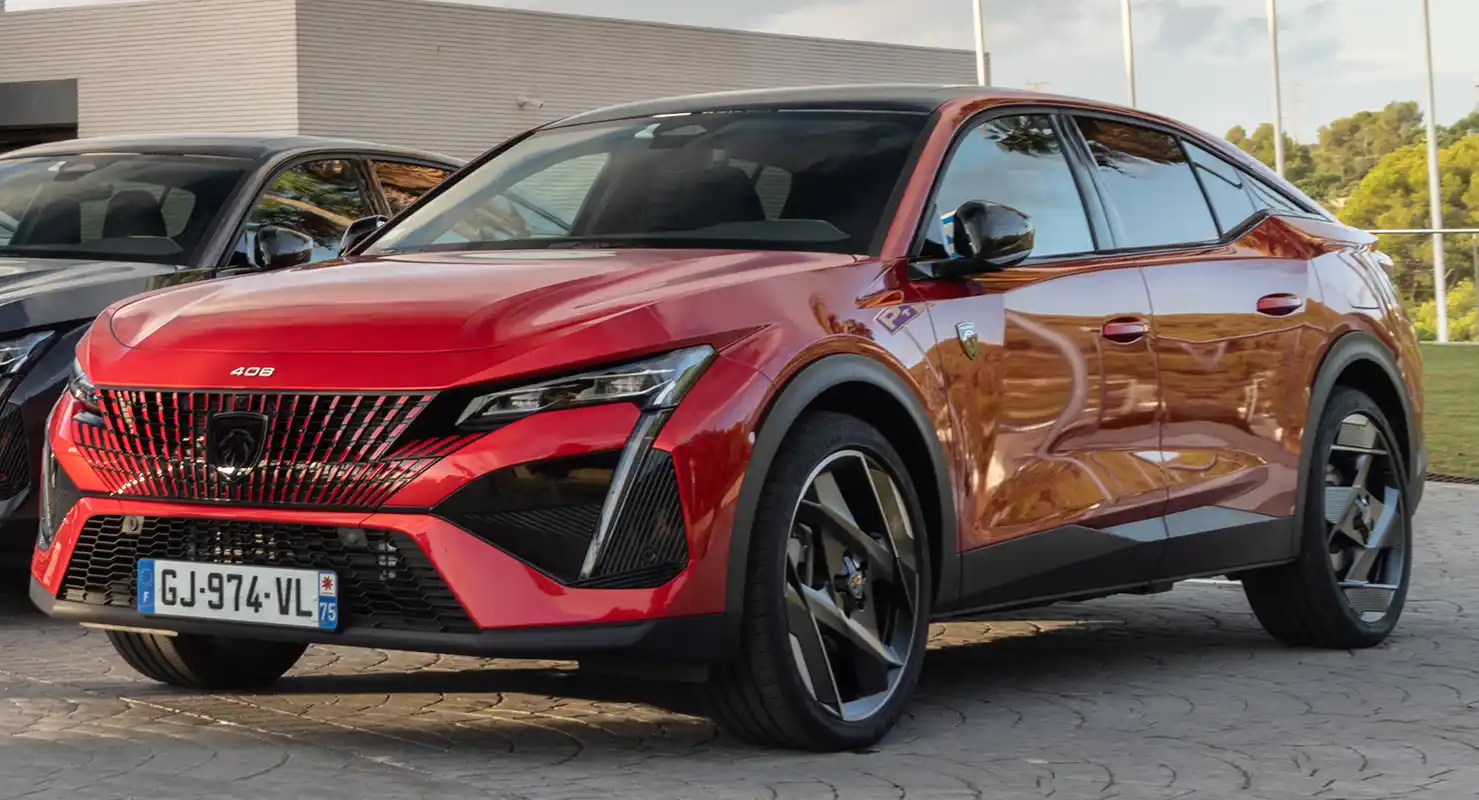 From 14 November to 2 December 2022, PEUGEOT is inviting 550 journalists and 50 influencers to the first test drives of the innovative and unexpected PEUGEOT 408.
After a spectacular world premiere at the Paris Motor Show in October, the new PEUGEOT 408 is continuing towards its launch onto the markets in early 2023. The next step is the first international tests for the press and influencers.
From 14 November to 2 December, PEUGEOT is welcoming 550 journalists and 50 international influencers to drive the new 408 on the sunny but demanding roads of the Sitges region, south of Barcelona.
For this event, the brand has brought in 33 PEUGEOT 408 PLUG-IN HYBRID 225 e-EAT8 equipped with the 225 hp plug-in hybrid engine and in GT trim.
After the emotional response to the unique fastback design of the PEUGEOT 408, journalists and influencers will have the opportunity to discover the excellence of a model dedicated to driving pleasure:
• with benchmark road holding, in line with the brand's DNA,
• a high-performance rechargeable hybrid engine,
• the latest generation of the PEUGEOT i-Cockpit combined with the compact steering wheel which increases the pleasure tenfold by offering agility and precision.
And because pleasure goes hand in hand with efficiency, the PEUGEOT 408 HYBRID 225 is certified for an average consumption of only 1.2 l/100 km, i.e. only 26 g/CO2 and up to 64 km of range in 100% electric mode (WLTP mixed cycle).