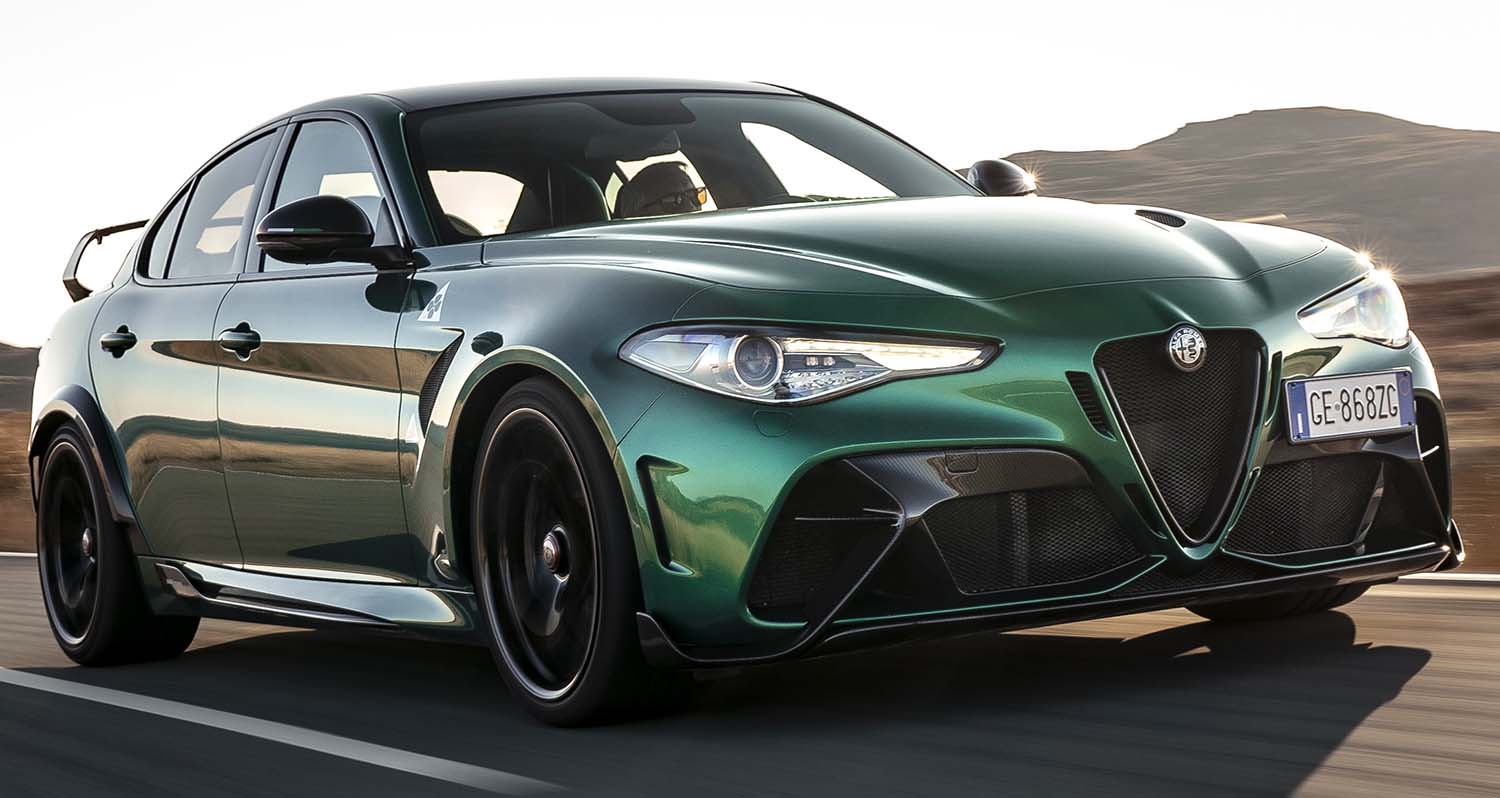 After the postponement of last year's event as a result of the public health emergency, the Goodwood Festival of Speed is back with a broad range of participants and a packed schedule of events. One of its stars will be Alfa Romeo, which has chosen this opportunity for the UK unveiling of the most powerful model the brand has ever produced, the Giulia GTA/GTAm.
Goodwood – A world-class catwalk for motoring
Held for the first time in 1993 and initially focusing on historic cars, the Goodwood Festival of Speed is an unmissable event. Over the years, it has become a worldwide benchmark for fans of automotive culture. Open to present-day models since the year 2000, the event includes exhibitions, roadshows and special stages. A wide range of vehicles take part, from historic models to Formula 1 cars, hence the decision of the major car manufacturers to use the event as a springboard for their latest news: this year, Alfa Romeo is unveiling its new supercar, the Giulia GTA/GTAm.
Giulia GTA/GTAm: the stars of the 2021 Hillclimb
Every year, hundreds of cars take part in the iconic Hillclimb, an uphill track of 1.86 km to be run by the fans due to take part in the event. A true first, an initial opportunity for Alfa Romeo enthusiasts in the UK to see in person the Giulia GTA/GTAm, the epitomes of the brand's unique capability to combine style and sportiness. An unforgettable experience for any fan of the Biscione brand.
Giulia GTA: an icon synonymous with performance
A great deal of history follows in the wake of the Giulia GTA, starting from its iconic forerunner of 1965, the "Gran Turismo Alleggerita", which racked up sporting successes all over the world. Inspired by one of the most successful models in Alfa Romeo's 111-year history, the new Giulia GTA/GTAm is the epitome of style, mechanics and driving pleasure, and will be produced in only 500 numbered units, to emphasize its exclusivity. Powered by the Alfa Romeo 2.9 V6 Bi-Turbo engine, upgraded to 540 hp, its power-to-weight ratio of 187 hp per liter is the best in its class. With its extensive use of ultralight materials, the Giulia GTA/GTAm benefits from a weight reduction of up to 100 kg compared to the Giulia Quadrifoglio, and acceleration from 0 to 100 km/h in just 3.6 seconds. Additionally, specific technical solutions have also been developed for other aspects, including aerodynamics, alignment and handling. The project has made use of the skills of Sauber Engineering, and of the drivers from the Formula 1 team, Antonio Giovinazzi and Kimi Räikkönen.