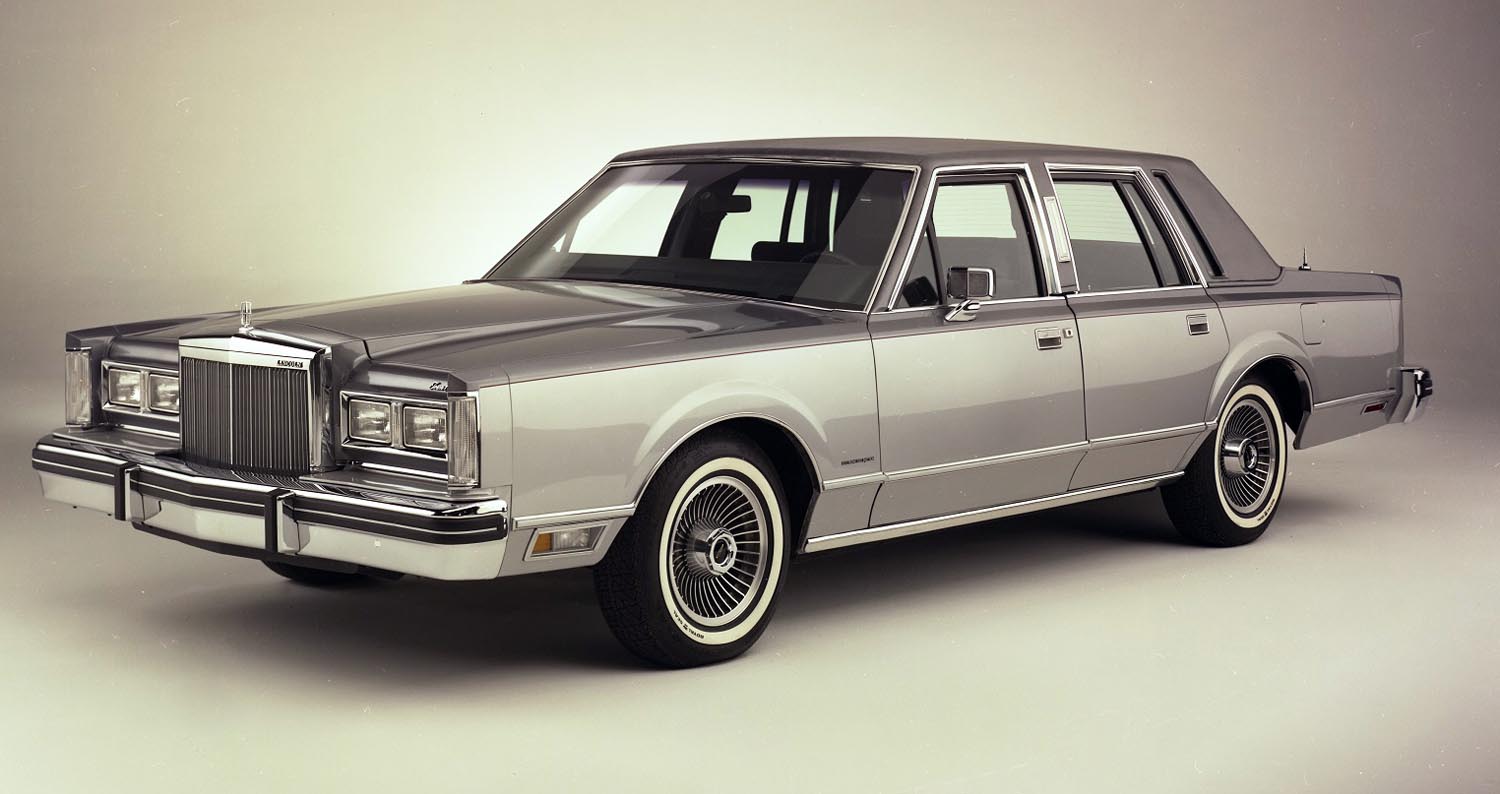 Lincoln, is amongst the longest established US automotive brands, with a history as rich as it is extensive, helping to propel continuous new sales records across the Middle East and beyond. Yet for all the familiarity this aspirational brand deservedly enjoys, there is a wealth of fascinating, little-known Lincoln facts – information that helps paint a picture of remarkable, steely determination to be the very best and most luxurious, explaining the company's continued success and its laser-like focus on the future. Here are 10 facts about Lincoln you probably weren't aware of:
1.    What's in a Name?
In 1917 at the age of 73, along with his son, Wilfred, Henry M. Leland (1843-1932) established    the Lincoln Motor Company in Dearborn, Michigan, to manufacture Liberty aircraft engines during World War I. The company was named after US president, Abraham Lincoln, the first that Henry Leland – a staunch patriot – had ever voted for, in 1864.
2.    The Lincoln Objective
Once the war was over, the Lelands found they possessed a modern manufacturing plant but nothing to build with it, so they commenced plans to build a new, luxury automobile that would be more advanced than any other. The first Lincoln motorcar, known as the 'L Series' was completed on September 14, 1920.
3.    Sporting Pedigree
Lincoln has bona fide motorsport heritage, stretching back a hundred years to when W.W. 'Bill' Bramlette drove his Lincoln Road Runner to overall victory in the 1921 Nevada 1000-Mile Road race. In 1950, Lincolns participated in the first Carrera Panamericana (a road race across Mexico). Two years later, the company took the top four places in the production car category, a feat it repeated the following year and, in 1954, Lincoln led in what has since become widely acknowledged as the most dangerous race of any type in the world.
4.    A Presidential Constant
Lincoln vehicles have provided transport for many US presidents, from Coolidge, Roosevelt, Truman and Eisenhower to JF Kennedy and George H W Bush, and the company produced the first armoured presidential cars, too.
The Model K V12 convertible, dubbed the Sunshine Special, was built for Franklin D. Roosevelt in 1939 and was later modified with bulletproof glass and armoured plating. The car was almost 6 feet (1.82 metres) tall, more than 21 feet (6.4 metres) long and weighed more than 4,200 kgs. It was in service for 11 years and toured places such as Morocco and Malta. In 1950, ten Cosmopolitans were supplied to the White House, with Eisenhower having one fitted with a removable Plexiglass roof, earning itself the nickname 'Bubble Top'.
5.    Origin of an Iconic Brand Identity
Lincoln's four-point star badge was designed in 1955 for the 1956 Continental Mark II. The design team had not even suggested that a new emblem would be used but the board of directors requested sketches to be produced at the following day's board meeting. Robert Thomas designed the star overnight, saying he was inspired to create "a simple, elegant design for an elegant car". The board unanimously approved it and the star has barely changed since.
6.    Always adapting to customer needs
It's hardly surprising that Lincoln's customer base was heavily biased toward automatic transmissions, but it was as far back as 1952 that the company did away with manuals altogether, not even offering 'stick shift' as an option. Lincoln didn't offer a manual for another 48 years, until the Lincoln LS Sports Sedan was introduced for the 2000 model year.
7.    What do designers Cartier, Givenchy, Valentino, and Versace all have in common?
They have all, at different times, been responsible for creating special edition Lincolns. Cartier worked on the Mark IV, V, VI, and Town Car from 1976, Givenchy produced designs for the Mark IV, V and VI and Continental from 1976-1987, Valentino designed a special edition Continental that was produced between 1983 and 1985, while Versace's magic was applied to the Mark VII in 1984 and 1985.
8.    The Hugely Popular Town Car
Lincoln's Continental was famous for being enormously proportioned but the iconic Town Car, introduced in 1981, grew to the point when, in 2006, it became the heaviest vehicle of all time in its class, and one of the largest American-made production sedans ever made.
9.    The Lincoln Motorcar Heritage Museum
Located at the Gilmore Museum campus at Hickory Corners, Michigan, the Lincoln Motorcar Heritage Museum first opened its doors to visitors in 2014. Its design was inspired by a historical dealership and the museum displays more than 20 automobiles, including a rare 1939 K convertible sedan built for the King and Queen of England, an original 1955 Continental Mark II and a 1928 Judkins Berline.
10.  Industry Firsts
The Continental was the first car ever supplied with a 12-month/12,000-mile (19,312km) warranty, in 1961. Eight years later, the Mark III's 'Sure-Track' brake system was the first anti-skid device ever to be equipped on an American production car and, in 1970, this model was the first to be fitted with steel-belted radial tyres as standard. In 1974, the Lincoln Continental Mark IV introduced the 'Quick Defrost' system for the windshield and rear glazing and, by 1980, it became the first production vehicle to be offered with an electronic instrument panel, complete with message centre.