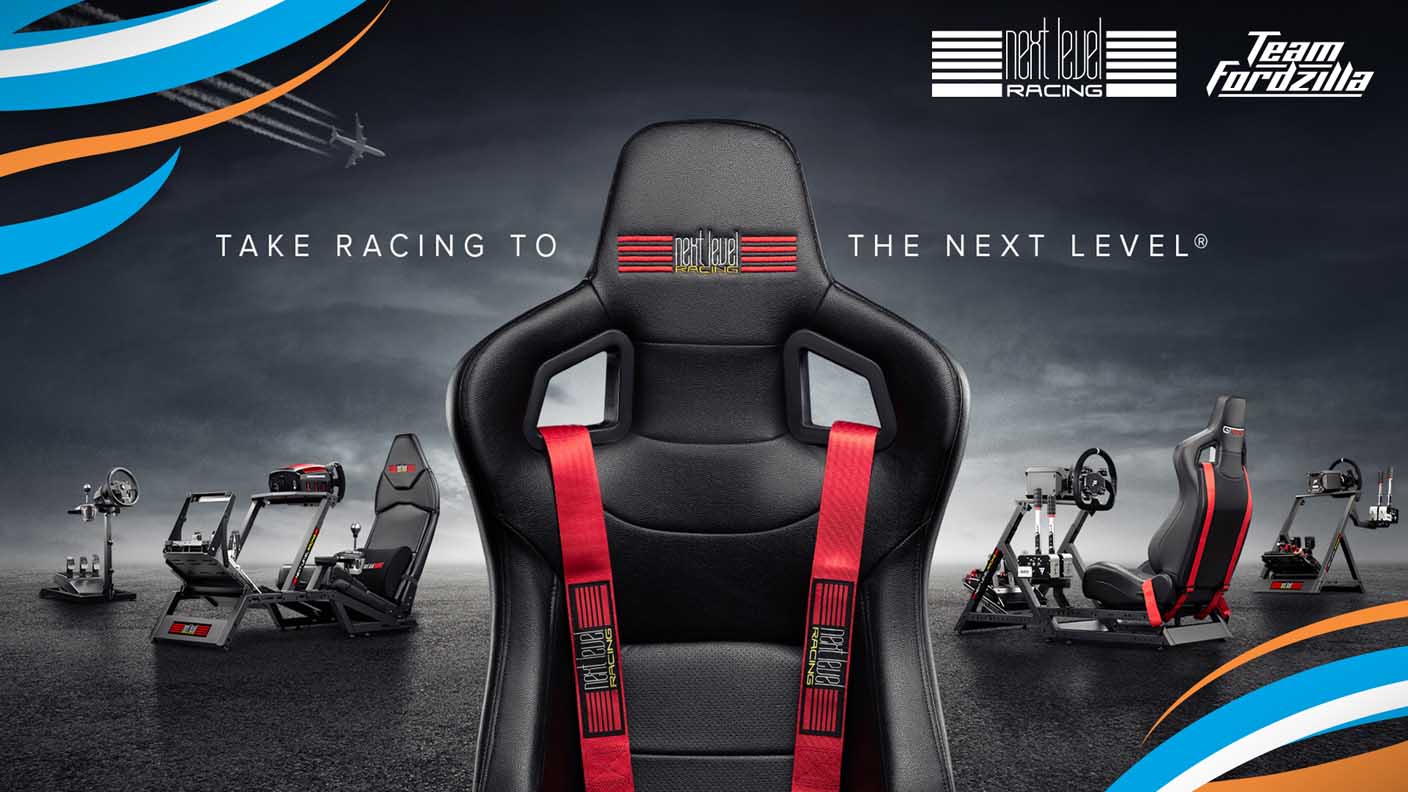 Team Fordzilla has partnered with racing simulator brand Next Level Racing® to compete together at the highest level of virtual motorsport.
The world-leading simulation brand offers an industry-leading product range and will support Team Fordzilla's drivers with high-end equipment necessary for competition. In 2021, this will include highlight events such as the Gfinity V10 R League, as well as sanctioned championships like the British F4 series.
The partnership builds on the shared principles of Team Fordzilla and Next Level Racing® of promoting esports to the masses and encouraging inclusivity, aiming to make virtual racing accessible to anybody no matter their age, gender or physical ability.
Team Fordzilla
Ford launched Team Fordzilla – its first ever esports team – in 2019 with individual teams in France, Germany, Italy, Spain and the UK, consisting of hand-picked racers. Each team competes in national competitions with dedicated team captains, with the best drivers representing Team Fordzilla at a European level. Currently, over 40 drivers race under the Team Fordzilla banner.
As well as competing in high-level virtual motorsport and hosting the inaugural Fordzilla Cup in 2020, Team Fordzilla continues to launch innovative initiatives including Project P1 – a new Ford-designed vehicle for gaming, designed by gamers that has also been built as a full-scale model. For further updates, follow them on Twitter (@TeamFordzilla), Instagram (@teamfordzilla) and Twitch (Twitch.tv/TeamFordzilla).
"Accessibility, inclusivity, competitiveness and fun are key values for Team Fordzilla and we are delighted to team up with like-minded Next Level Racing to build up a vibrant community together and provide everyone a chance to experience sim-racing at professional level," said Emmanuel Lubrani, Senior Manager of brand communications and content development, Ford Europe
"We are excited to partner with Ford's esports team, Team Fordzilla, who not only are dedicated to the highest levels of competition but also champion values such as promoting inclusivity and accessibility to motorsports at a grassroots level. The team has strong ambitions for growth and have drivers from many regions of the world, and we are proud to support their endeavours within esports," said Kam Khadem, Head of Brand and Strategic Growth, Next Level Racing.