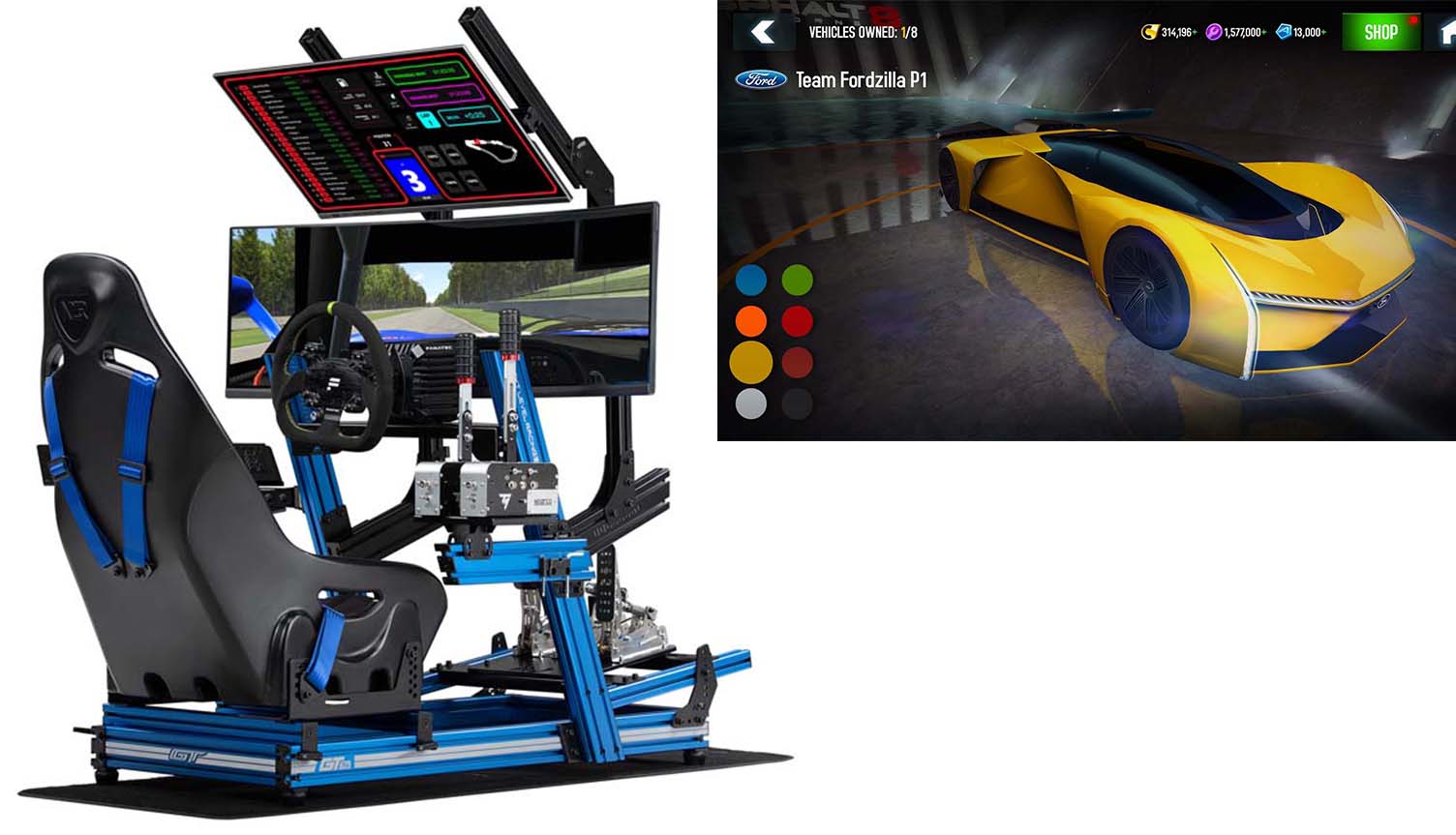 Ford and its Team Fordzilla esports team have joined with Next Level Racing® to bring a touch of Ford's racing heritage to home gaming with the new GTElite Ford GT Edition cockpit and ES1 Seat Ford GT Edition.
Available separately, the blue anodised frame of the cockpit features laser etched Ford branding and provides highly adaptive positioning for an authentic driving experience. Meanwhile, the seat includes Team Fordzilla branded blue seat belts, a Ford GT and Team Fordzilla branded anti-slip floor mat, a Ford GT logo embossed on the headrest and is ergonomically designed and specifically engineered for sim racing. It's designed to comfortably fit users up to a 42 inch waist and is rigid enough to support weight of up to 250 kg.
The GTElite Ford GT Edition cockpit is compatible with all major brands of electronics for wheels, pedals and shifters, and the ES1 Seat Ford GT Edition can be used in any cockpit that supports side-mounted seats.
Since its inception in 2019 Team Fordzilla has aimed to explore and blend the boundaries of the real and virtual worlds. This latest collaboration continues that ethos by offering a more immersive physical environment for gamers to take on the racetracks of the virtual world.
The GTElite Ford GT Edition cockpit and ES1 Seat Ford GT Edition was shown at gamescom 2022 in Cologne, Germany. These products will be available for purchase through the Next Level Racing® retail channel in later half of October 2022.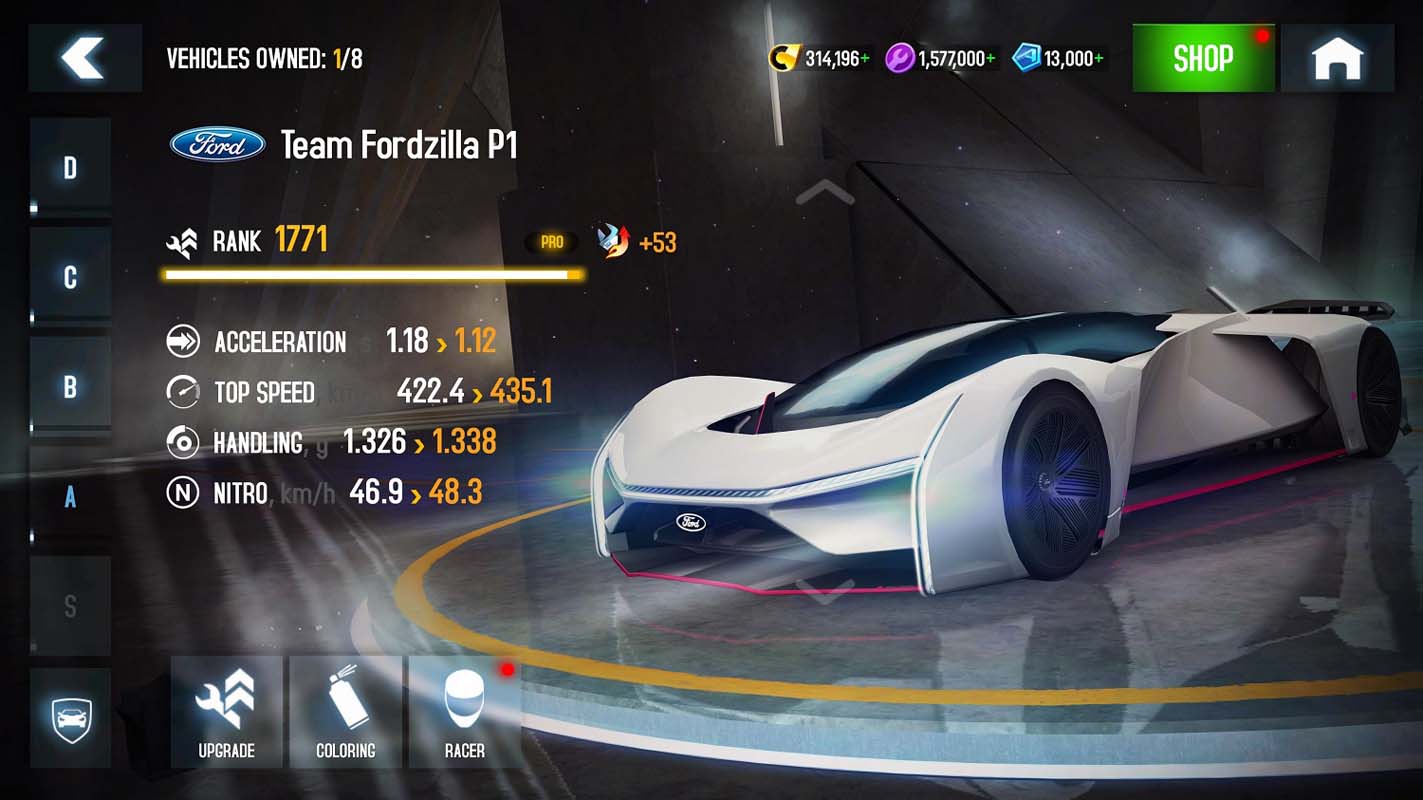 Next Level Racing®
Next Level Racing® was founded in Queensland, Australia in 2009 and has gone on to support sim racing and flight simulation enthusiasts across the globe with innovative products ever since. The company prides itself on challenging the industry with world-class products and its passionate and innovative team that continues to push boundaries. Their products are sold in more than 50 countries and stocked by major retailers around the world. For more information, visit Next Level Racing® or click here to find a reseller close to you.
Team Fordzilla
This year's gamescom event marks the third anniversary of Ford's first ever esports team. In those three years not only have Team Fordzilla team members competed at the highest level on the virtual racing stage, they have also participated in Ford activities including its Driving Skills for Life program to promote safer driving habits among young people. They also supported the Ford Gaming Transit; a specially converted van that offered accessible gaming to children with specific physical needs.
Team Fordzilla's exploration of digital and real-world synergies also inspired the Team Fordzilla P1 project, the no-holds barred virtual race car that was designed in collaboration between Ford designers and the gaming community.
Quotes
"It is amazing to be collaborating with an iconic company like Ford to further close the gap between virtual and real motorsports. Partnering with Ford to introduce a GTElite Ford GT Edition cockpit shows the combined commitment between both companies to further grow the sim racing community. The Ford GT brand is iconic in motorsports and we are thrilled to have the opportunity to provide Ford fans globally with a showpiece cockpit to feature in their homes, in the brand they love."
Hess Ghah, CEO, Next Level Racing®
"It has been a pleasure to work with Team Fordzilla over the last two years to support their drivers around the world! Introducing a co-branded cockpit that captures the vision of Ford's commitment to further grow in sim racing is truly unique. It is exciting to see our partnership with Team Fordzilla grow over the years and to support their drivers with a cockpit that can be used at the highest level of competition." 
Kam Khadem, head of brand, Next Level Racing®
"It's fantastic to be associated with a leader in sim racing technologies like Next Level Racing® and shows just how far Team Fordzilla has come in a relatively short period of time. Hopefully gamers using these new products will feel more immersed in what we're trying to do as well as their game, but most of all they use them to have fun."
Emmanuel Lubrani, Team Fordzilla