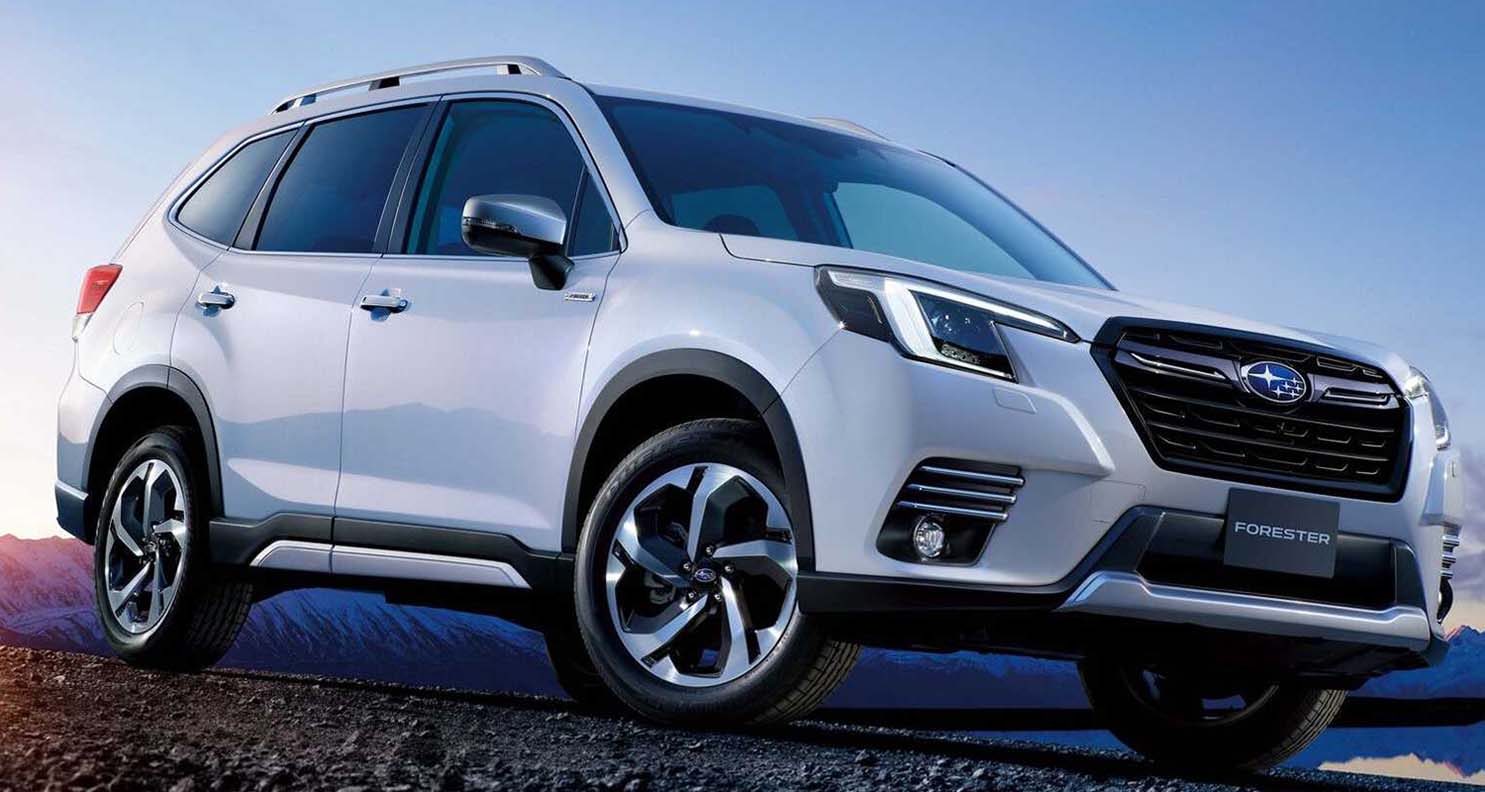 Subaru unveiled the facelifted version of the Forester (5th Generation) in Japan via its official Japanese version local website.
The new crossover has some minor changes comparing with 2021 model year , with the redesigned headlights and the front bumper reshaped. The grille has now U-shaped design and metallic decorations around the Subaru logo. and round and / or vertical fog lights.
The rear side remain exactly the same, and for wheels Subaru is now offering 18-inch with three new colors (Autumn Green Metallic, Cascade Green Silica, Brilliant Bronze Metallic).
The local version (Japan) of Subaru Forester comes in 3 Trim levels: Touring, X-Break, Advance, and Sport.
Inside the cabin, we couldn't also recognize such big changes and upgrades, but there is new upholstery choices and a wide angle camera and upgraded software.
Regarding comfort, Subaru has updated the suspension on all trim levels for more comfort, and the Hybrid version (e-Boxer) comes now with the e-Active Shift Control.
As for powertrains; the best choice will be the 1.8-liter turbocharged petrol engine available on the Sportiest version, with 174 HP /130 kW of 300 Nm of torque. In addition to the naturally aspirated 2.5-liter flat-cylinder four-cylinder engine, it produces 188 horsepower and 239 Nm of torque.
As for the hybrid e-Boxer, it comes with a 2.0-liter engine and an electric motor (16 HP and 66 Nm of torque), combined the power reaches 150 HP and 194 Nm of torque.