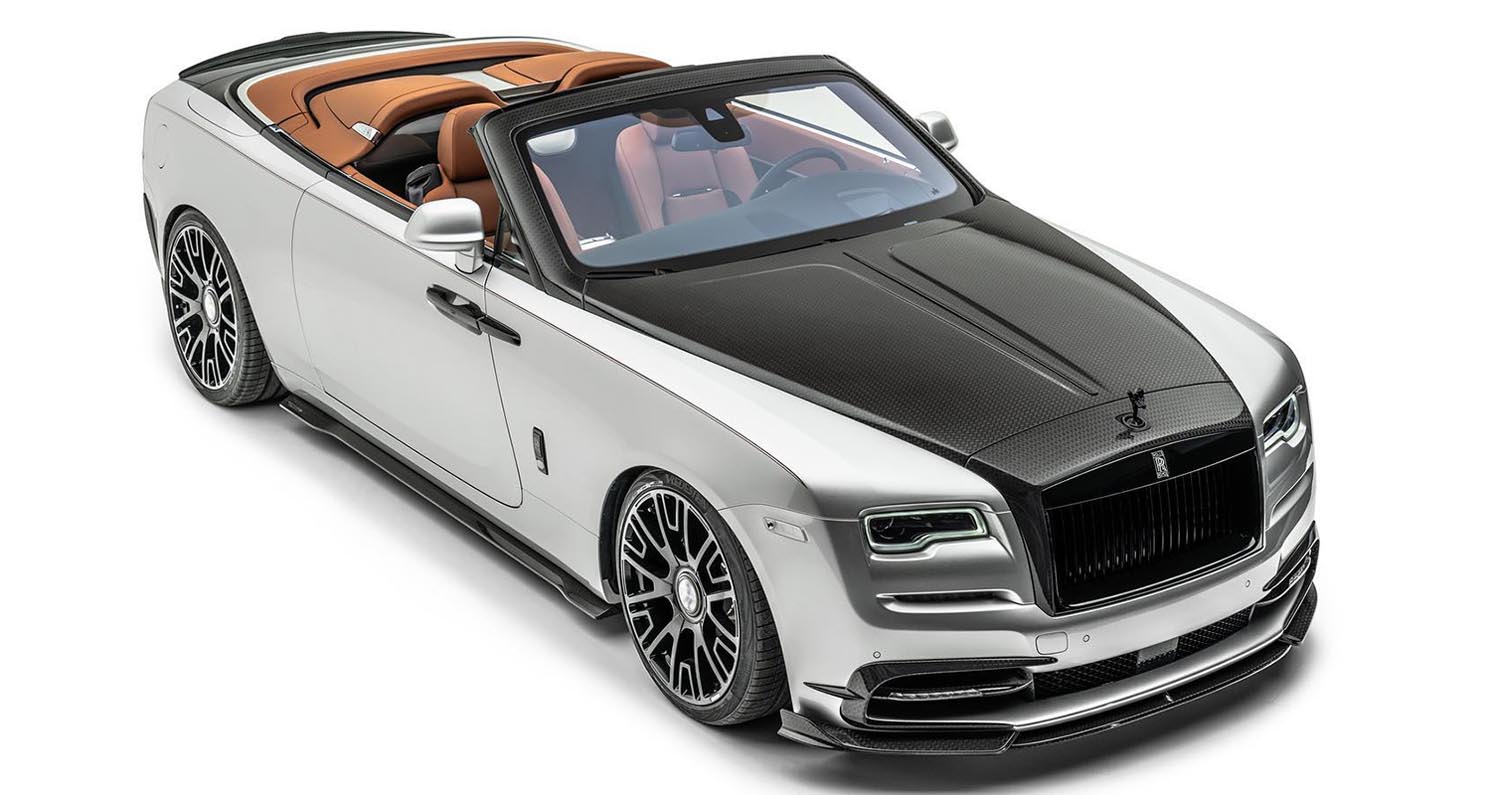 With immediate effect MANSORY offers a completely new developed "Softkit" programme based on the Rolls-Royce special model Dawn "Silver Bullet", which as usual includes three individualisation main areas:
Design – bodywork applications ("Add-On") in carbon fibre
Wheels – new wheel and tyre combination
Performance – performance enhancement
For the presentation of this "Softkit", which in contrast to the classic "complete conversions" by MANSORY does without further conversions in the interior and also continues to use all standard body parts, MANSORY took the special model of the Dawn called "Silver Bullet", limited to only 50 units, as a basis.
Within the scope of this "Softkit", various "add-on" body parts in carbon, a modified wheel and tyre combination and a performance upgrade can be individually ordered and installed.
At the same time, MANSORY is able to meet the steadily growing demand for an elegant, easy-to-install, but nevertheless effective conversion for the Rolls-Royce models "Dawn" and the largely identical "Wraith".
On the MANSORY Dawn "Silver Bullet" all available add-on parts of the "Softkit" have been fitted and, in conjunction with the special "Duo Tone" paintwork, which is also available on request, are shown to best advantage and guarantee the Dawn "Silver Bullet" a sporty and elegant appearance. The entire two-tone design idea is supported by all-black MANSORY aluminium rims in a new wheel and tyre dimension.
To the three individualisation focal points in detail: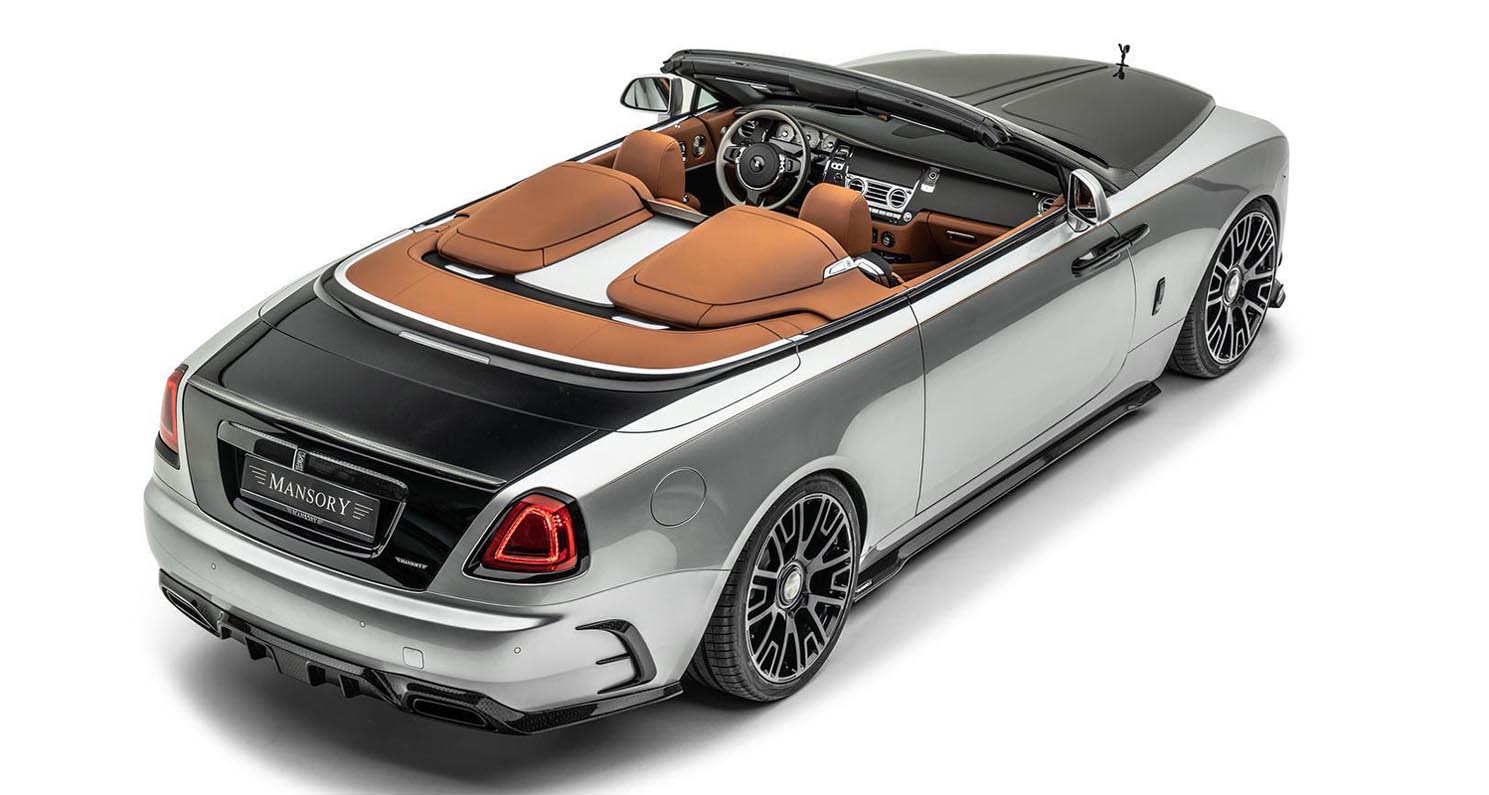 Design
Within the scope of this "Softkit", the following body add-on parts in carbon can be ordered individually and fitted individually: Front lip, rear apron, side skirts, front and rear flaps, newly designed brackets for the front daytime running lights and a discreet spoiler lip for the tailgate.
Wheels
The "Dawn" and "Wraith" are also equipped with "V.6" alloy wheels in "Black Diamond" or "Black Glossy" in 10.0 x 22 (all-round) dimensions. The rims are fitted with the corresponding sizes 265/30/22 and 295/35/22. On customer request, the rims can also be individually painted in any conceivable colour. The "V.6" rim type was chosen to enhance the appearance of the two Rolls-Royce models in a sporting and elegant manner.
Performance
For the Dawn (and Wraith), a performance upgrade is also available through a modified ECU unit for the engine management system, with the following power and performance figures:
Power: 740 hp (544 KW)
Torque: 1,000 Nm
V-Max: 285 km/h
0-100 km/h: 4,5s
CO2 emissions (combined): 398 g/km
Fuel consumption (combined): 16.7 l/100km
As already mentioned, the MANSORY "Softkit" by definition does not include any changes to the interior of the respective vehicles. However, it goes without saying that every "Softkit" can be supplemented and combined with all interior conversions from MANSORY. And this – as usual with MANSORY – according to the highest quality standards and maximum individuality.