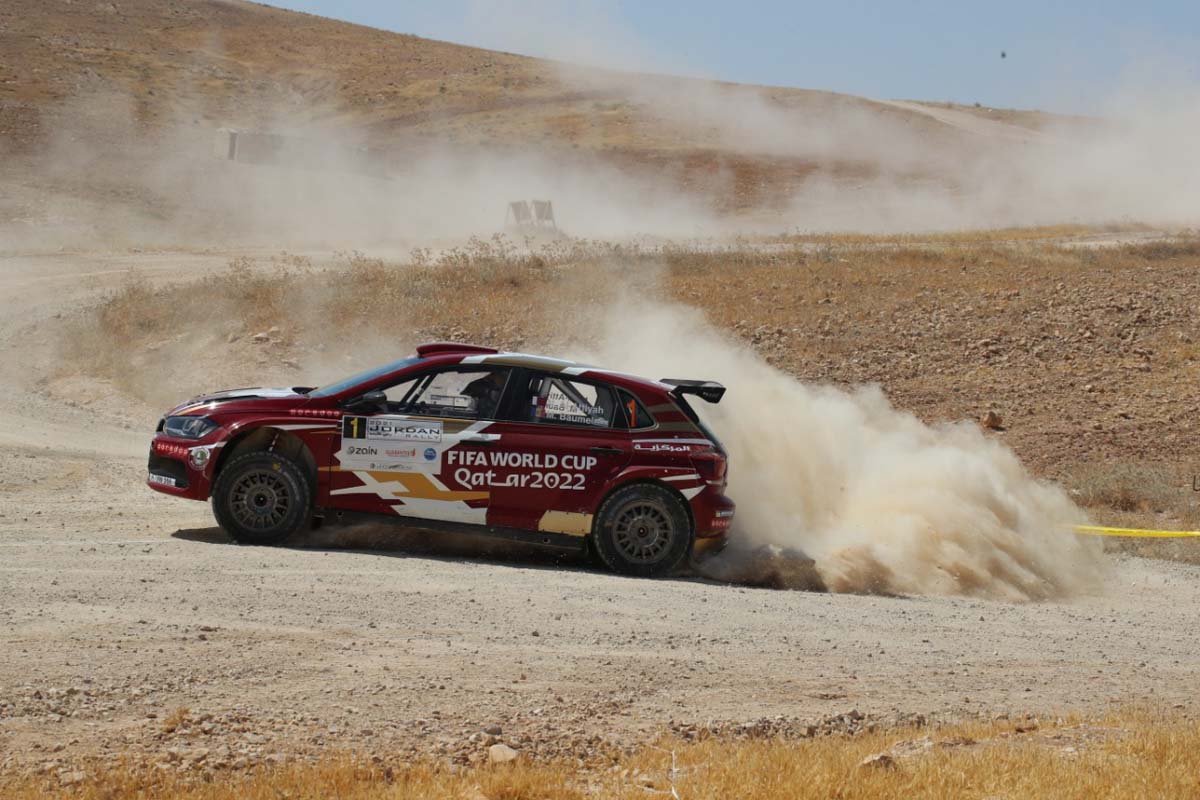 Nasser Saleh Al-Attiyah, the winner of a record-breaking 17 FIA Middle East Rally Championship (MERC) titles, tops the entry for the Oman Rally Sohar International 2021. The final round of the regional series takes place next weekend (December 2nd-4th).
The six-time winner of the rally in Oman teams up with regular French co-driver Matthieu Baumel (a two-time winner) before heading off to Saudi Arabia to try and add the 2021 FIA World Cup for Cross-Country Rallies title to the 17th regional crown he earned in an Autotek Motorsport-run Volkswagen Polo GTI R5 when the fifth round of the series in Kuwait was cancelled earlier this month.
Al-Attiyah faces competition from 11 rivals in the FIA category and a further 11 drivers competing in the second and third rounds of the Oman Rally Championship that will run immediately behind the FIA homologated field.
Talented young Omani Abdullah Al-Ruwahi and experienced Qatari Nasser Khalifa Al-Atya offer the main competition to the top seeded Al-Attiyah. Al-Ruwahi was runner-up to Al-Attiyah in 2020 and again teams up with Jordanian Ata Al-Hmoud in a Škoda Fabia Evo and Al-Atya wheels out a Ford Fiesta with co-driver Giovanni Bernacchini.
The MERC2 category for showroom-type Group NR4 vehicles has been dominated by Kuwait's Meshari Al-Thefiri in recent seasons and he leads seven Mitsubishi and Subaru models into a tussle for category honours.
Competition comes from Oman's Zakariya Al-Aufi, Zakariya Al-Amry, Jarah Al-Touqi and Faisal Al-Rashdi, Lebanon's Ahmad Khaled and Jordan's Ihab Al-Shorafa.
Lebanon's Henry Kahy again teams up with Carlos Hanna in a Škoda Fabia in the two-wheel drive MERC3 category and Jordan's Asem Aref rounds off the international field in his Renault Clio RS.
The service park and rally offices open tomorrow (Monday) and crews will be permitted to carry out a reconnaissance of the fast and flowing gravel special stages on Tuesday and Wednesday.
The event is being organised by the Oman Automobile Association and officially starts from the seafront in Al-Qurm at 18.00hrs on Thursday evening. Crews will then tackle 12 stages and 215.10 competitive kilometres in a route of 629.21km on Friday and Saturday.
The Oman International Rally is one of the oldest motor sporting events in the Middle East and dates back to 1979, when Sweden's Harry Kallström and Claes Billstam won in a Datsun 160 J/SSS.
The event entered the inaugural FISA Middle East Rally Championship in 1984 and Qatar's Saeed Al-Hajri teamed up with Britain's John Spiller to seal the win in a Porsche 911 SC RS.
Defending champion Al-Attiyah now has six wins in Oman, with Dubai legend Mohammed Ben Sulayem holding the record of seven successes between 1986 and 1998. The rally only returned to the MERC calendar at the start of 2020 after a four-year absence.