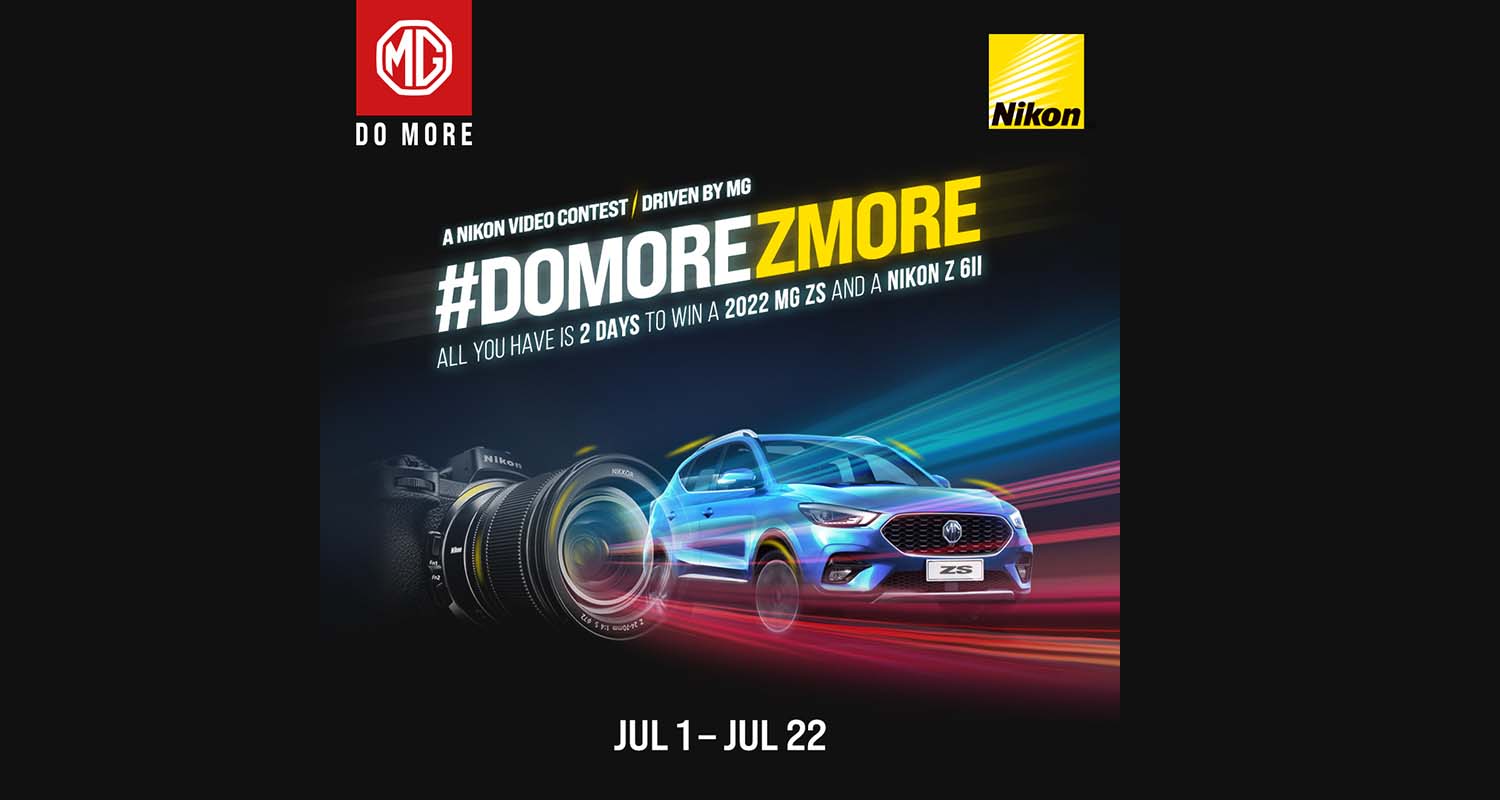 Inter Emirates Motors (IEM), a subsidiary of Ali & Sons Holding LLC, the official distributor of MG Motor vehicles in the United Arab Emirates, has partnered with Nikon Middle East to bring video storytellers in the UAE an exciting opportunity to upgrade their camera kits and their ride.
The #DoMoreZMore contest is open to all video content creators and filmmakers in the UAE, whose existing work will be evaluated to create a shortlist of 10 contestants. These 10 will be given a model from the MG range at random, and a Nikon Z 6II camera for a 24-hour period at the end of July 2021, and they will then have an additional 24-hours to edit their final 60-second video submission. Winners will be announced on 15th August 2021, and will have the chance to drive away in a brand-new 2022 MG ZS, or enhance their kit with the award-winning Nikon Z 6II mirrorless camera and NIKKOR lens.
Hisham Elsahn, General Manager, IEM, said: "The freedom and thrill of a car, and a camera that captures the exhilaration – what better combination to inspire the excellent video creators in the UAE! We are very proud to join forces with Nikon for this, and we believe that there is a strong overlap in our products, especially in terms of their features, their enhancement of lives, and the overall feeling of seeing more and doing more. We invite everyone to follow us on social media and claim their spot in the top 10."
Narendra Menon, Managing Director, Nikon Middle East FZE, said: "Journeys have been the reason behind some of the most iconic photographs and videos, and with MG, Nikon is now bringing you the wheels to capture that road trip, beach visit, or city drive like never before. While standing to win a Nikon Z 6II or an MG ZS, the 10 best video storytellers in the UAE will showcase their talent and take us on a journey through their perspectives."
From July 01 to July 22, aspiring contestants can follow the #DoMoreZMore hashtag on social media, and visit www.mg-uae.com/offers/do-more-z-more/ to register for this contest and provide links to their best work to be shortlisted among the 10 contestants. These 10 contestants, to be announced on 26 July 2021, will then receive one of the MG models, at random, and a Nikon Z-series camera for 24-hours to celebrate the spirit of adventure and curiosity, and shoot their videos, which will be followed by a 24-hour window to edit their final contest submissions.
The 10 entries will be judged by an expert panel of judges from Nikon Middle East, MG Motor Middle East, and IEM. The MG & Nikon's Choice Winner will drive away in a brand new 2022 MG ZS. Contestants can also mobilise their social media followers to vote for their submissions online between 05-12 August 2021, and the People's Choice winner will receive a Nikon Z 6II camera coupled with a NIKKOR Z 24-70mm f/4 S lens.