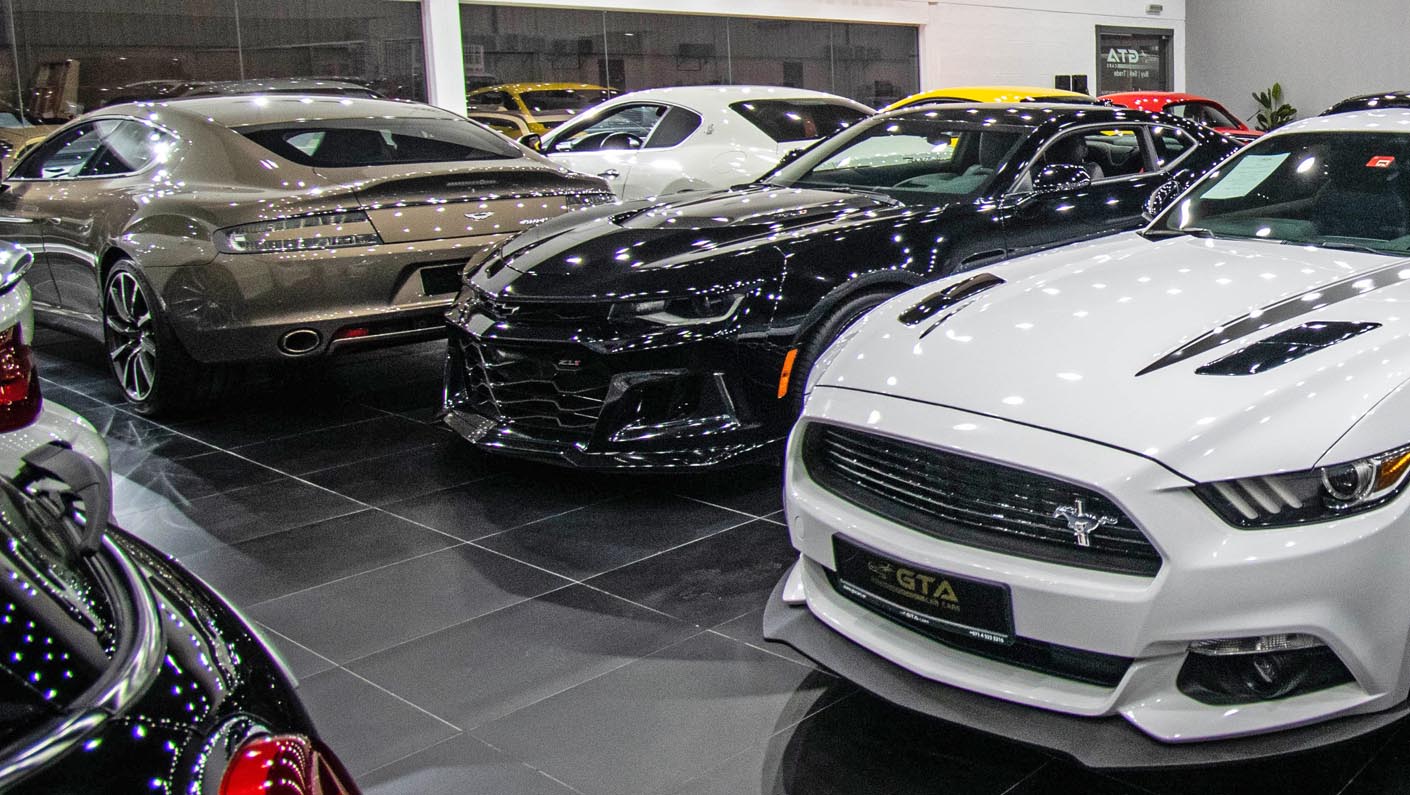 Dubai-based premium pre-owned car dealership GTA Cars opens its third showroom in Al Quoz 3 district in Dubai. Spanning across 10,000 square feet of exclusive automotive retail space, the showroom aims to cater to the ever-growing demand for premium pre-owned cars while offering an extensive selection of automobiles and immaculate customer support.
The brand-new addition to GTA Cars' portfolio enables the dealership to collectively feature over 250 premium pre-owned vehicles from over 30 brands available for immediate purchase across three showrooms. Conveniently located in Al Quoz 3, within proximity to Dubai's major residential area, the new showroom is set to elevate clients' experience with a variety of additional services available. The showroom's experienced team of car experts fluent in multiple languages is eager to guide the clients in finding their dream cars.
As part of GTA Cars service offering, the new showroom's experienced team is ready to assist with a part exchange for those looking to upgrade their current automobile and find the best suitable option.
In addition to its expertise in buying, selling, and trading high-end pre-owned vehicles, GTA cars provide seamless finance solutions, including car insurance from the most reputable insurance companies, initiate car finance facilities with 0% down payment and support with vehicle registration and renewals for buyers.
Sellers can benefit from the most advantageous consignment service that permits a seller to retain the ownership of their vehicles while it is being sold in one of GTA Cars' showrooms. It is also designed to ensure the best price for the seller and eliminate all hurdles between buyers and sellers as the GTA Cars team supports with detailed vehicle quality inspection, presentation in its showrooms and administrative formalities.
Commenting on the opening Aamir Shafiq, the managing director of GTA Cars, said, "The UAE car market has been drastically affected by the Covid-19 pandemic, and consumers are seeking reliable cars with competitive price points as well as trustworthy vehicle-related solutions. As the pandemic continues, we have been observing a steady increase in demand for premium pre-owned cars with major potential within the UAE market, and we aim to align with this trend, which is likely to continue as the county is heading into recovery phase."
"Our strength is in the ability to professionally guide the client through the entire process of buying, selling, or trading their car. The team and I look forward to continuing doing what we do best and welcoming even more satisfied clients to the new GTA Cars showroom," highlighted Dan Clinton, the new showroom manager.
Individuals who are considering buying, selling, or training their cars across the UAE can visit gtacars.ae.