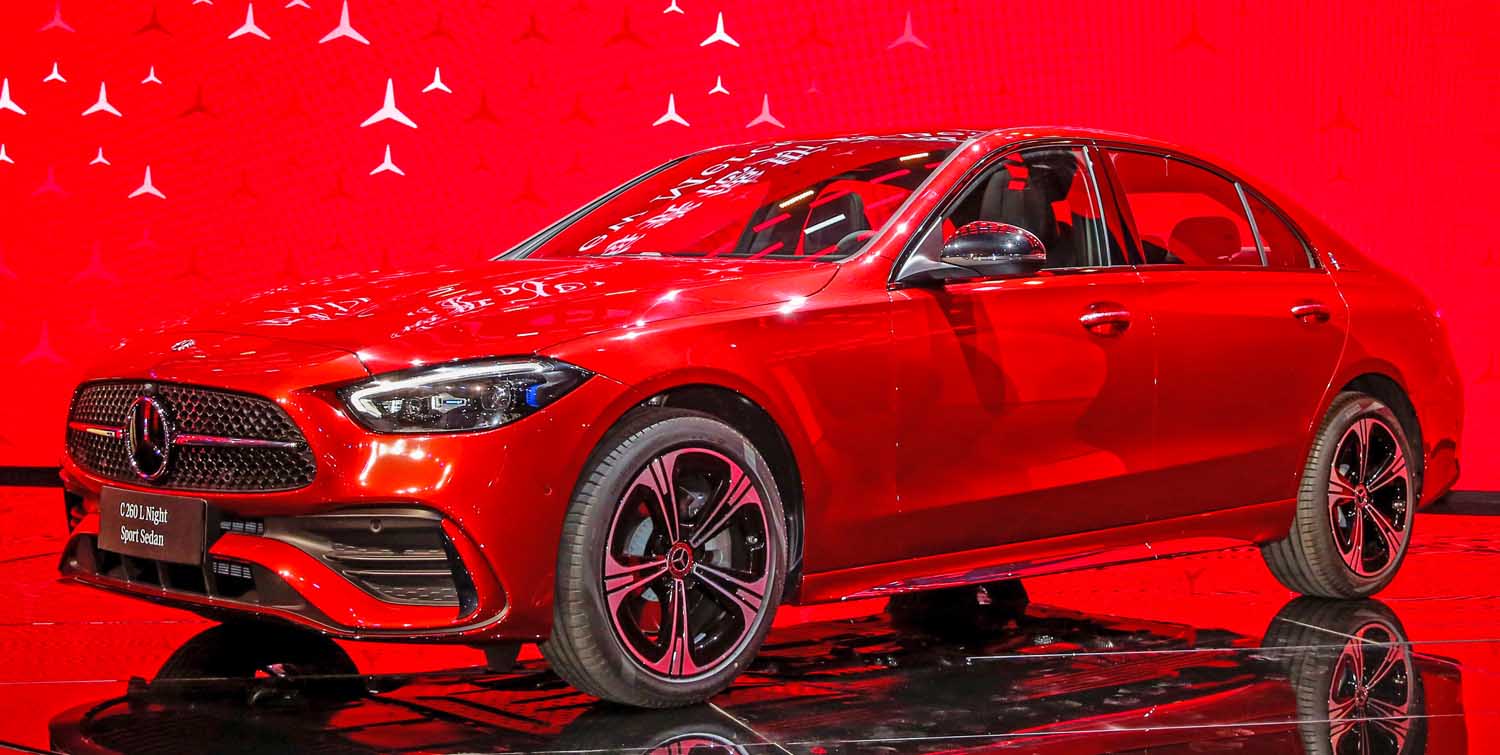 At Auto Shanghai 2021, Mercedes-Benz celebrated the world premieres of the new, all-electric EQB compact model, the long-wheelbase version of the new C-Class and the new four-door CLS Coupé. Alongside the long-wheelbase version of the EQB developed for the Chinese market, the all-electric EQS luxury saloon and the compact, all-electric EQA were on display at the same show for the first time. All three Mercedes-EQ models already had their debut during the evening preceding the Auto Shanghai show, as part of a Mercedes-EQ Night.
In November 2021, the new EQB will be launched in China as the fully-equipped top model with seven seats and AMG Line. European customers have a choice between five and seven seats, all-wheel drive and different output levels. Production of the EQB for the European and North-American markets will likewise commence at the end of the year, in Kecskemét, Hungary.
"China is not only the most important passenger car sales region for us, it is also the world's leading market for electric cars", says Hubertus Troska, Member of the Board of Management of Daimler AG, responsible for Greater China. "We are extremely delighted to present the all-electric EQB here in China for the very first time. With its seven seats the new EQB meets the needs of very family-oriented customers. In addition to the right products, our local production footprint is one of the decisive factors for sustainable growth in China. That's why we are looking forward to produce the all-electric EQB in Beijing."
World premiere of the new long-wheelbase C-Class and the new CLS
As a further highlight in line with the motto "Made in China, for China", Mercedes-Benz presented the long-wheelbase version of the new C-Class. As well as more legroom, features such as luxury head restraints and a larger armrest with a particularly spacious stowage compartment, USB ports and cupholders ensure additional, luxurious comfort in the rear. Other special, market-specific features include the comfort suspension and enhanced noise insulation for an even quieter interior.
The new CLS celebrated its global debut. The sharpened design expresses the dynamism of the four-door coupé even more strongly. At the same time, the interior has been upgraded with additional leather and trim combinations as well as a new-generation steering wheel. A latest-generation diesel with an integrated starter-generator has been added to the model range. A sporty and exclusive special edition of the Mercedes‑AMG CLS 53 4MATIC+ (combined fuel consumption 9.0-8.7 l/100 km; combined CO2 emissions 206-199 g/km)[1] limited to 300 units spearheads the model range.
[1] The stated figures are the measured "NEDC CO2 figures" in accordance with Article 2 No. 1 Implementing Regulation (EU) 2017/1153. The fuel consumption figures were calculated based on these figures. The WLTP figure is relevant for the assessment of the motor vehicle tax.