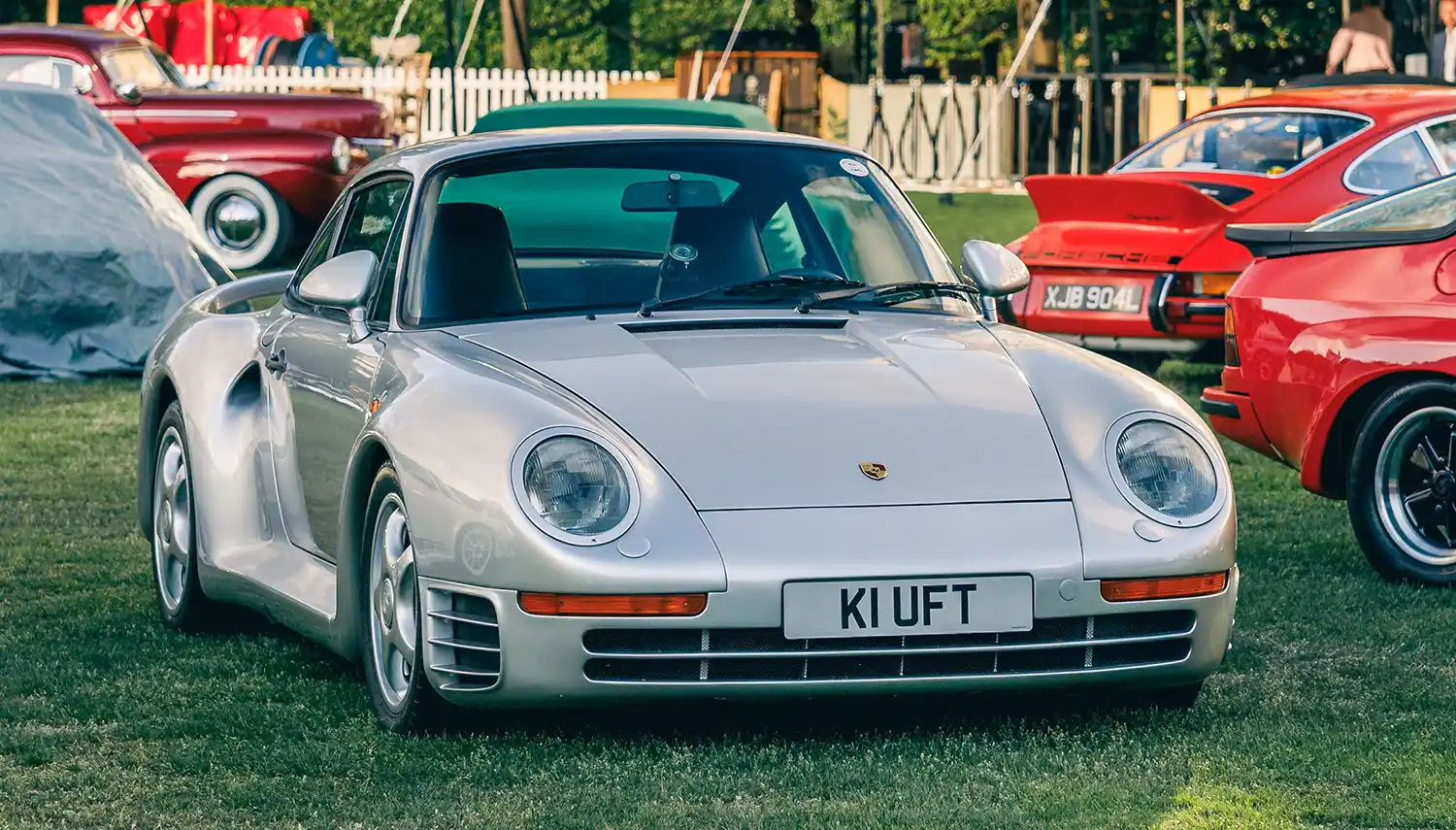 The London Concours, presented by Montres Breguet, is delighted to confirm the addition of another sensational new class, Built To Race For The Road, at its hotly anticipated 2023 event. This exciting category will pay tribute to some of the most sensational machines ever created – homologation specials released in small numbers as road cars to allow their participation in elite motorsport series across the globe.
These iconic models will join a display of nearly 100 of the world's most spectacular privately owned cars in the pristine grounds of the Honourable Artillery Company, from June 6th-8th, at what is set to be London's greatest automotive garden party to date.
The class includes an array of wonderful cars, including the model considered by many to be the finest Porsche 911 ever produced. Visitors will relish the opportunity to get up close to the 1973 911 Carrera RS 2.7 Touring, a machine that truly encapsulates the engineering excellence of the storied German sportscar maker. Developed from the 911S – which had been the fastest standard 911 of the era – the RS was created to allow the 911 to compete in Group 4 racing, and made an immediate impression courtesy of its 210bhp engine, 152mph top speed and distinctive ducktail rear wing. Fifty years on, it is rightly recognised as one of Porsche's greatest cars of all-time.
It will be joined by another much lauded model wearing the famous Porsche badge, a 959 Komfort from 1992. Originally conceived to satisfy Group B rallying regulations, the 959 was a game-changer upon its launch in 1986, becoming the world's fastest road-legal car courtesy of a top speed of 186mph. It blends unrestrained Eighties looks with all-wheel drive and a marvellous 444bhp twin-turbocharged flat-six engine to deliver monstrous performance that still startles today. The 959's rarity – only around 340 models were ever produced – and unmistakable design should ensure it attracts plenty of attention.
Germany will also be represented by another pioneer that helped define the motoring landscape in the Eighties, the revered Audi Quattro. The Quattro's exploits in Group B rallying are well documented, with Audi confounding sceptics by employing four-wheel drive to achieve instant success and set a blueprint for others to follow. The roadgoing version was no less impressive, with around 11,400 cars produced over an 11-year lifespan, all offering compelling real-world performance and tremendous agility. The fact its sharp, edgy design barely changed during this production run has only cemented its status as one of the quintessential cars of its era.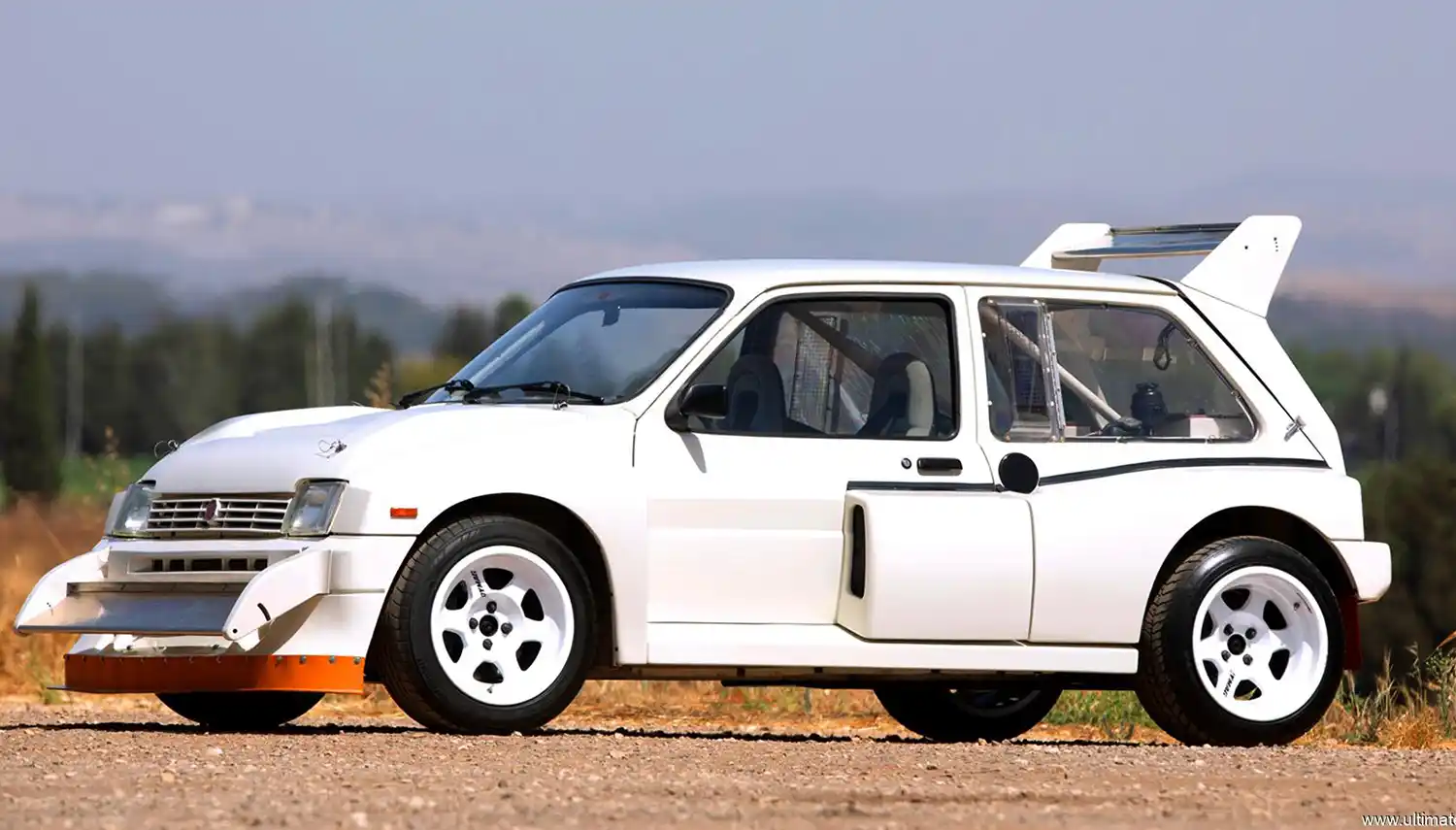 Austin Rover's MG Metro 6R4, in contrast, did not enjoy the same longevity in rallying as the Quattro – its career was short-lived as Group B was banned in 1986, a year after the car had made its debut. But it made quite an impact during that short period, and the road-ready homologation special is now highly coveted among collectors – in no small part thanks to its unique looks. Featuring a 3.0-litre mid-mounted V6 that offers 250hp, the 6R4 conjures up magical memories of a unique era in motorsport, and given that only 200 were ever made, its appearance at Concours London presents a wonderful opportunity to appreciate its unique charms.
Lining up alongside the 6R4 will be another model that eschewed subtlety to attain legendary status. Even today the Ford Sierra Cosworth is lusted after by performance car aficionados, such is its magnificent reputation. Produced to satisfy Group A regulations in the mid-Eighties, it transformed Ford's humble family car into a truly desirable tearaway beloved by boy racers with a 2.0-litre turbocharged Cosworth engine that enabled a 0-62mph time of 6.2 seconds and an official top speed of 150mph. Adding to the mystique is, of course, the Cossie's epic whale tail – an outrageously proportioned rear wing required to ensure stability that has become a cherished symbol of unforgettable Eighties excess.
The Built To Race For The Road class offers just a taste of what to expect from June's event, which will feature a spectacular range of machinery from a range of exotic marques. Further category announcements will follow in the coming weeks, as we build towards the 7th edition of this unmissable event.
Andrew Evans, London Concours Director, said: "We're absolutely delighted to have been able to assemble such a wonderful line-up of homologation specials for the 2023 London Concours. The Built To Race For The Road class has been carefully curated by our team, and features some of the most highly coveted, unique performance cars of recent times. These remarkable machines are sure to prove particularly popular at the show, which is now just a matter of weeks away and is shaping up to be our most breath-taking yet. Stay tuned for further exciting announcements."
In addition to a fantastic selection of cars – the best yet assembled – guests to the Honorary Artillery Company will be treated to a decadent range of food and drink options, including a brand-new Club Concours hospitality experience, engaging live stage discussions, as well as a carefully selected line-up of luxury brands and boutiques. London Concours 2023 is set to be another occasion of total automotive indulgence.