The London Concours presented by Montres Breguet opened its doors yesterday to a crowd of thousands in stunning sunshine for the first day of the event. Hosted at the Honourable Artillery Company, a five-acre oasis of green close to Bank, the event played host to the most incredible collection of vehicles ever gathered in the City.
In total, around 80 cars were on display across eleven classes. The main concours event classes include 'Evolution of Aero, 'Golden Age Coupés, 'Make Green Great Again, 'Bespoke Automotive' and 'Built to Race, For the Road'. Each of the classes was packed with special cars, from the Facel Vega Facel II to the McLaren P1.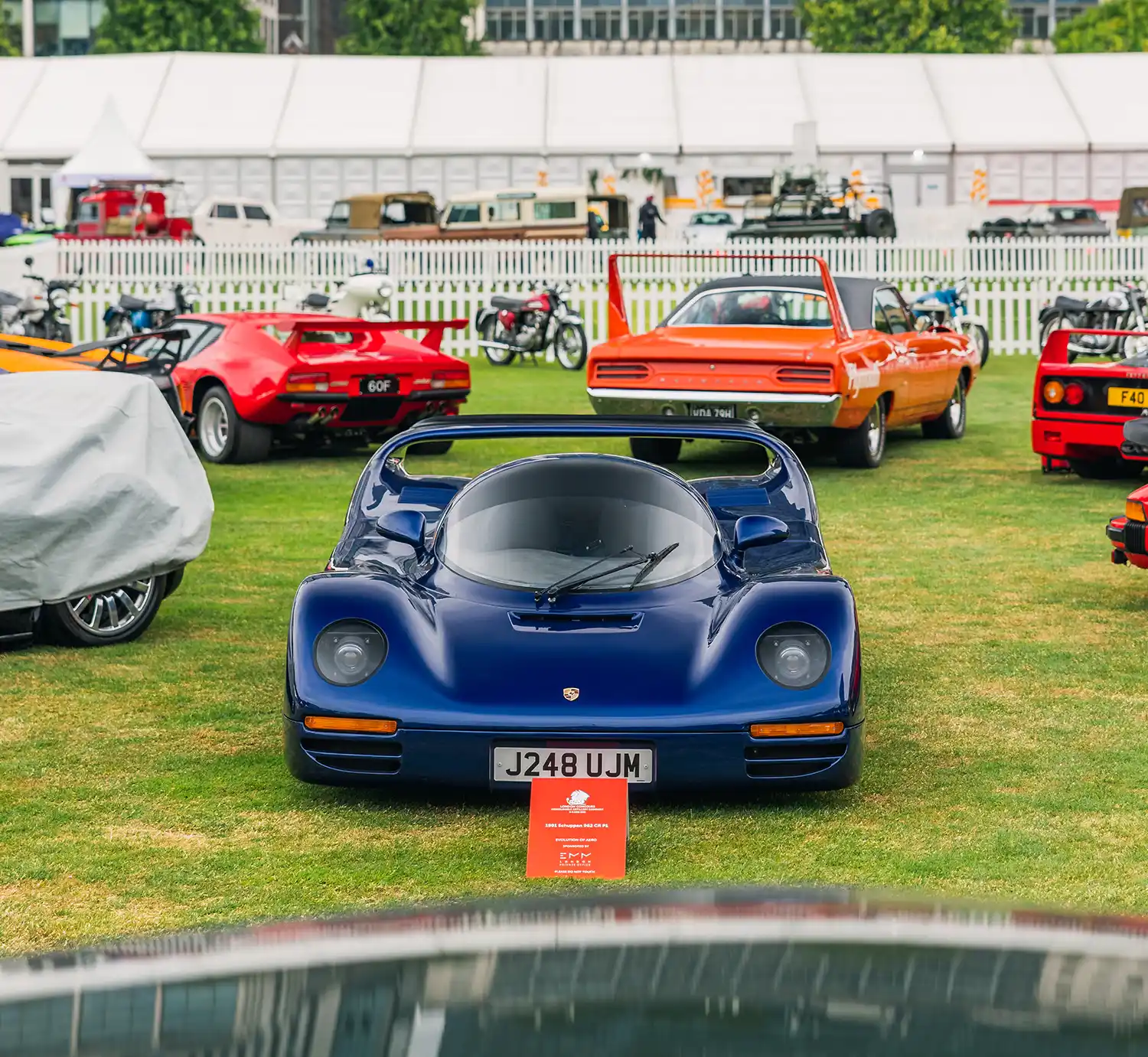 The London Concours' expert committee of judges picked an ultra-rare Schuppan 962CR P1 as the 'Best in Show'. With Group C endurance racing capturing the hearts and minds of motor sport enthusiasts around the world in the 1980s, numerous road-going projects sprung up. One of the most famous is the Schuppan 962CR. Using a Porsche 956/962 as a base, the plan was to use a Reynard carbonfibre chassis with bodywork styled by Mike Simcoe. Sadly, the plan didn't work out, and just six cars (two LM models and two CRs) were built. This example was the project's prototype and development car, and based on a racing machine that had competed at Le Mans in 1990. It would later enter private ownership, spending some time in France before being brought back to the UK, where it has since been fully refurbished and retrimmed.
This year the Chairman of the Judges, Peter Read also awarded the Chairman's Award, an award based on the car that he would most like to drive home himself. This year it was awarded to the Jensen CV8 MkIII. The CV8 combined British style with American muscle – under the Eric Neale- shaped body lies a Chrysler V8. It was one of the fastest cars of the 1960s, with a 6.7-second o-60mph time. This MkIll was registered in the UK in April 1966. Eight owners later it went to the Netherlands, in July 1997. After its last Dutch MoT in 2002 it was stored in a barn, before its current owner bought it in 2015. During a comprehensive nut-and-bolt restoration over a period of nearly four years, this matching numbers car was finally brought back to its former glory, thanks to the collaboration of the network of Jensen owners.
The judges, led by members of the London Concours Steering Committee, not only awarded an overall winner, but a winner of each class, too.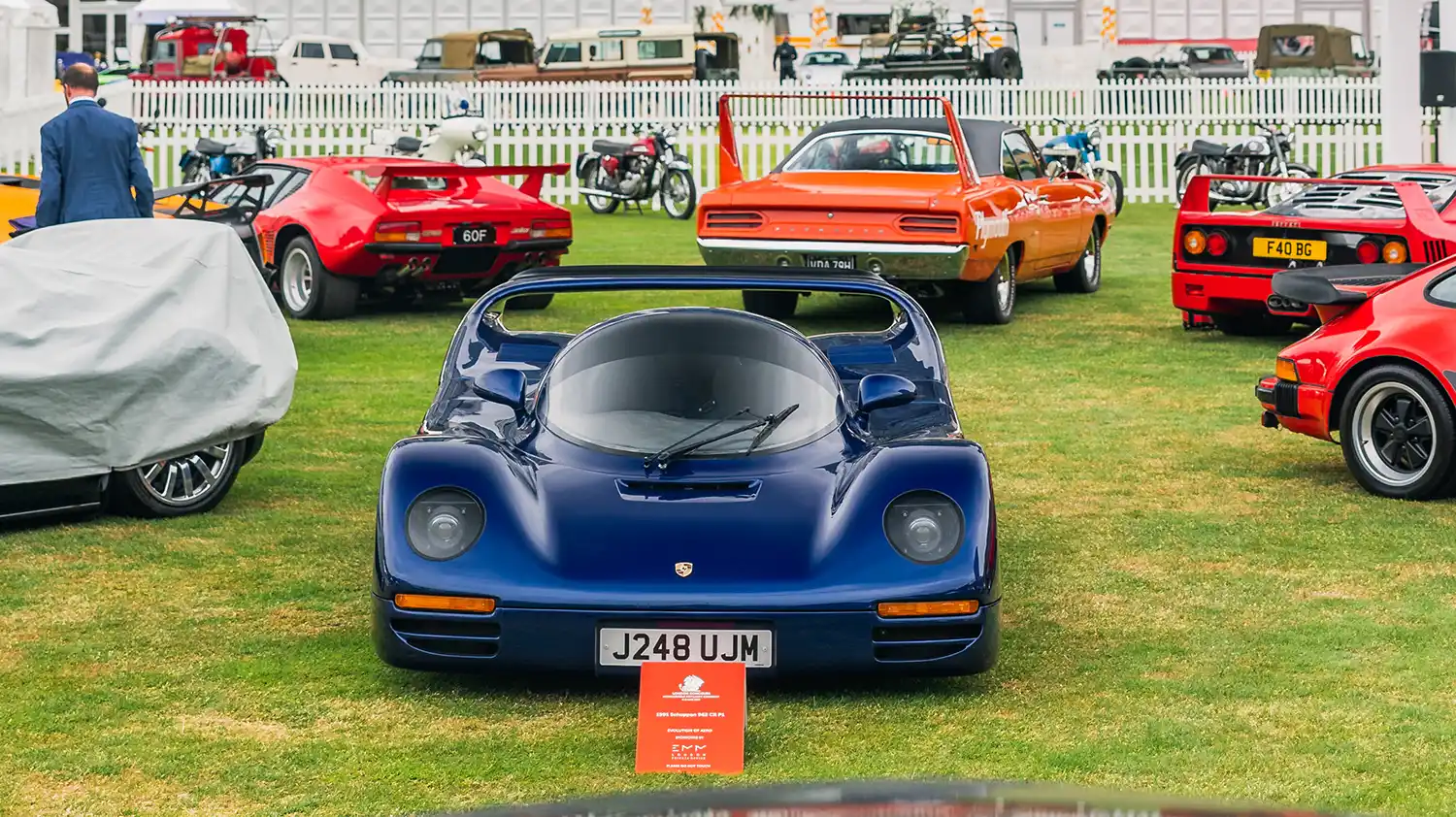 Best in Show – Schuppan 962CR P1
Chairman's Award – Jensen CV8 Mk III
Evolution of Aero, Sponsored by EMM – Schuppan 962CR P1
Highly Commended – McLaren P1
Built to Race, For the Road – Sponsored by Adrian Flux – Subaru Impreza WRC S12C
Highly Commended – Ford Sierra RS Cosworth
Bespoke Automotive – Sponsored by Montres Breguet – Austin-Healey WSM
Highly Commended – Matra Beach Buggy by Bertone
Grand Tourisme, Sponsored by Magneto – Facel Vega Facel II
Highly Commended – Renault 5 Turbo 1
Make Green Great Again, Sponsored by Bespoke Handling – Aston Martin DBS
Highly Commended – Rolls-Royce Phantom II
Golden Age Coupés, Sponsored by Dunhillion – Jensen C8 MkIII
Highly Commended – Mercedes-Benz 300SL Gullwing
Wildcards, Sponsored by Concours of Elegance – Lancia Fulvia Zagato
Highly Commended – Leyat Helica
60 Years of Lamborghini, Sponsored by Moss Automotive – Lamborghini Miura
Highly Commended – Lamborghini Islero S
Outside of the main concours event, there were plenty of other astonishing cars on display. A special feature celebrated 'The Cars That Built Land Rover', including a 1948 L07 pre-production prototype, missing since the 1960s and found in 2016, and the 1954 Series 1 that covered 25,000 miles on the Oxford & Cambridge Trans-Africa Expedition.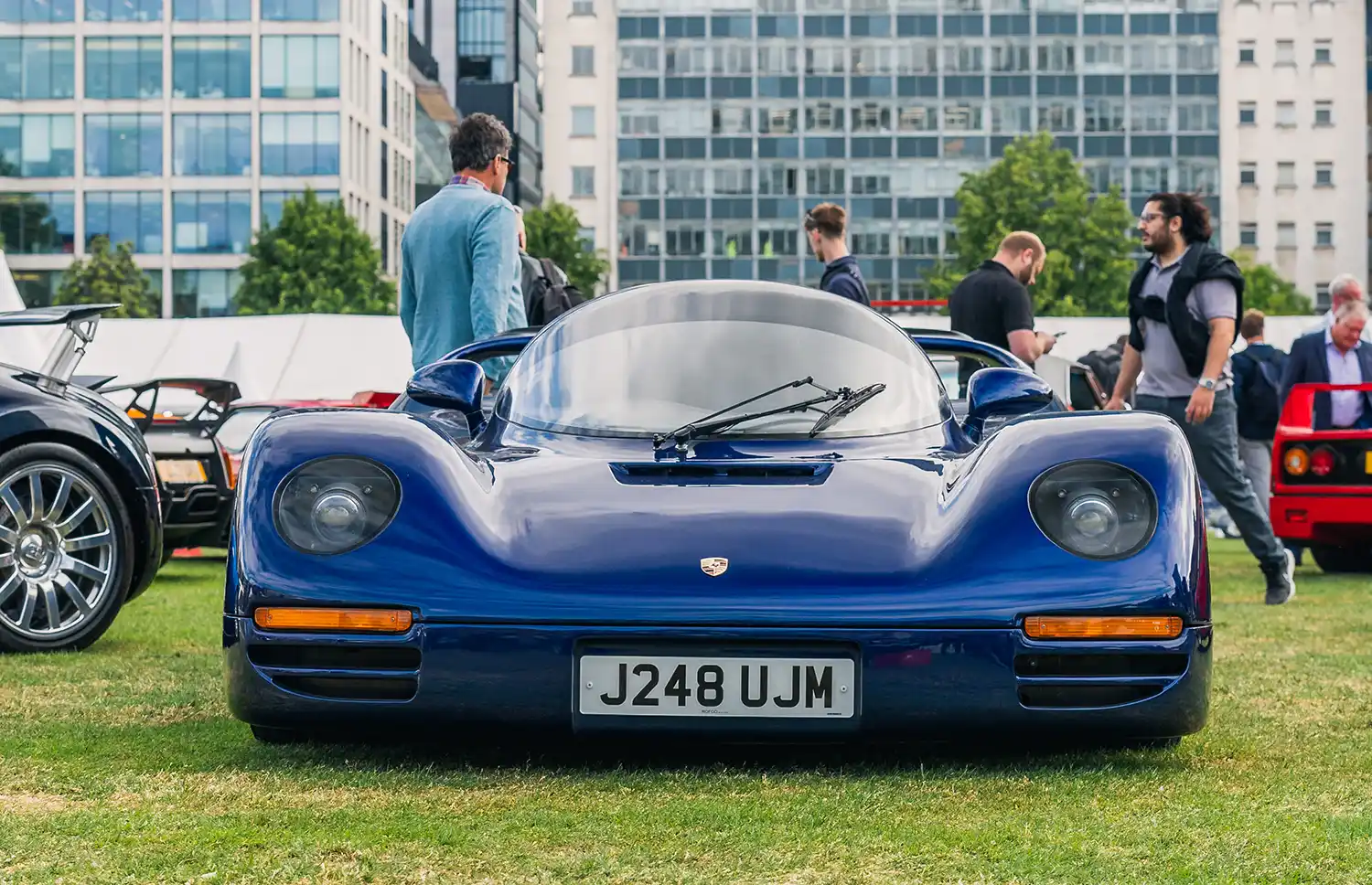 Andrew Evans, London Concours director, said: "The opening day of the London Concours is always a special occasion, as we unveil for the first time the collection of rarities that we've gathered into the stunning gardens of the HAC. But now the event continues to amaze, with an additional 50 Porsche 911 RS cars entering for Wednesday 7th June and then those cars making way for our Supercar Day on Thursday 8th June, featuring a collection of 50 of the latest performance cars. With live entertainment and a range of fine food and drink options, each day at the London Concours is a luxury spectacle."
Visitors to the London Concours are also treated to pop-up boutiques from luxury retailers like Presenting Partner, Montres Breguet, and pink diamond specialists Calleija, as well as some of the nation's top automotive specialists. McLaren London is in attendance alongside Koenigsegg London, Alpine, Rodin Cars and both Jaguar and Land Rover Classic brands. Norton Motorcyles represents the best of two-wheeled creations.
The last day of the London Concours is Thursday 8th June. Tickets are available only online from londonconcours.co.uk/tickets