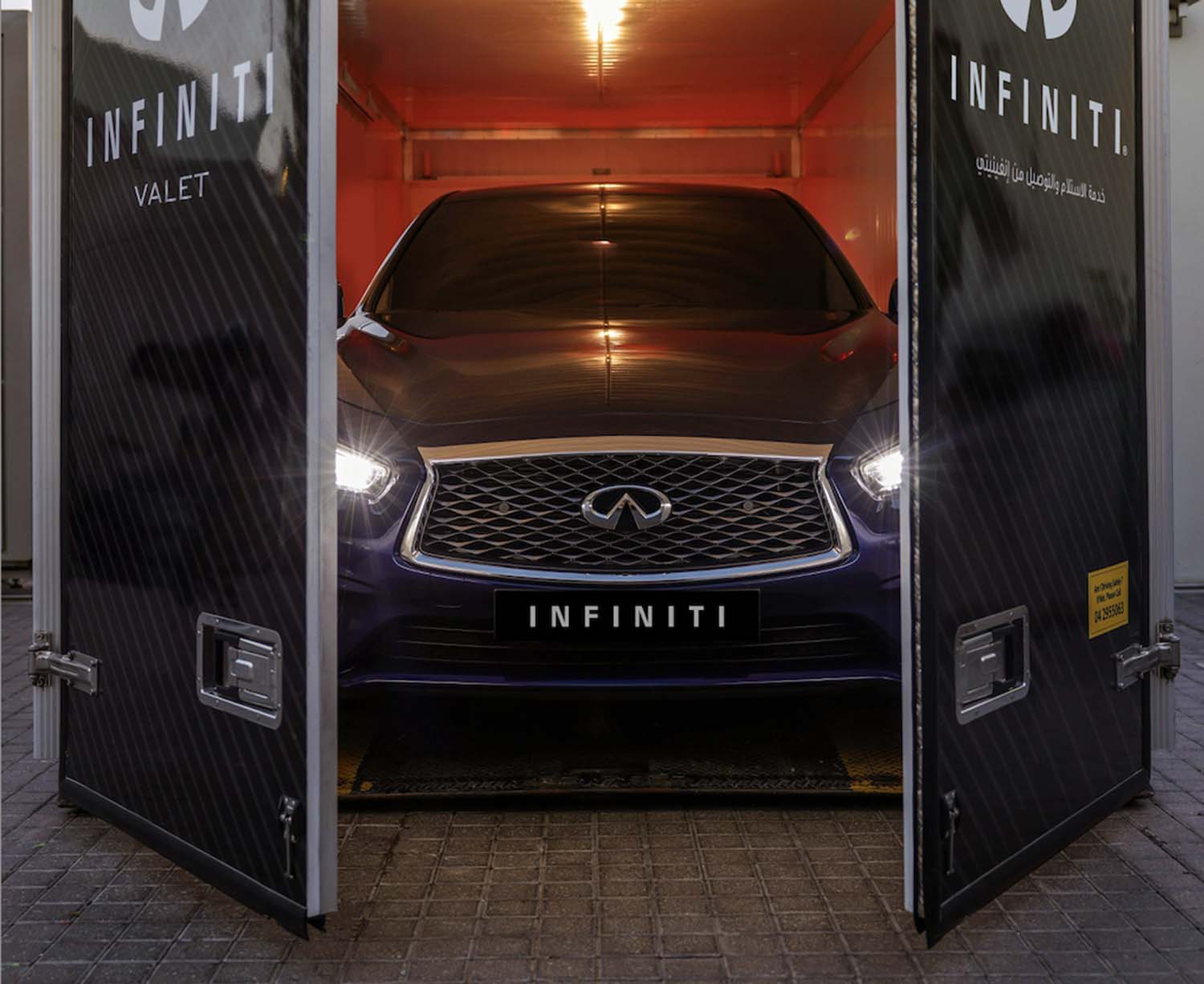 With the aim of providing a premium experience for its owners, INFINITI Middle East has rolled out the INFINITI VALET Program across the Middle East, offering vehicle pick-up and drop-off when scheduling a maintenance service without having to visit the service centre.
Available throughout the region, including UAE, KSA, Kuwait, Oman, Bahrain, Qatar and Jordan, the INFINITI VALET Program can be easily reserved on any maintenance appointment touchpoints, including the web contact form and via the call centre.
INFINITI customers can have their vehicle collected for an upcoming maintenance appointment by VALET truck (where available), a service team member or recovery vehicle from their home or office. Payment can be settled online after the service is completed and the car is returned to the owner.
"As a human-centric organization, we understand the value of convenience and in crafting a premium customer journey. With service offerings such as INFINITI VALET, we create a seamless experience that enables our customers to rise above the details of the every day, by returning to them the luxury of time," said Andrew McLaughlan, Managing Director, INFINITI Middle East. "The INFINITI VALET Program is rooted in our Japanese heritage and honors our commitment to providing thoughtful hospitality."
The INFINITI Valet Program is available to all INFINITI customers, regardless of vehicle age, and is not limited to any kind of warranty. The program can also be used in conjunction with INFINITI's Courtesy Vehicle Program, where available, allowing the INFINITI owner to enjoy seamless mobility while their vehicle is being serviced.