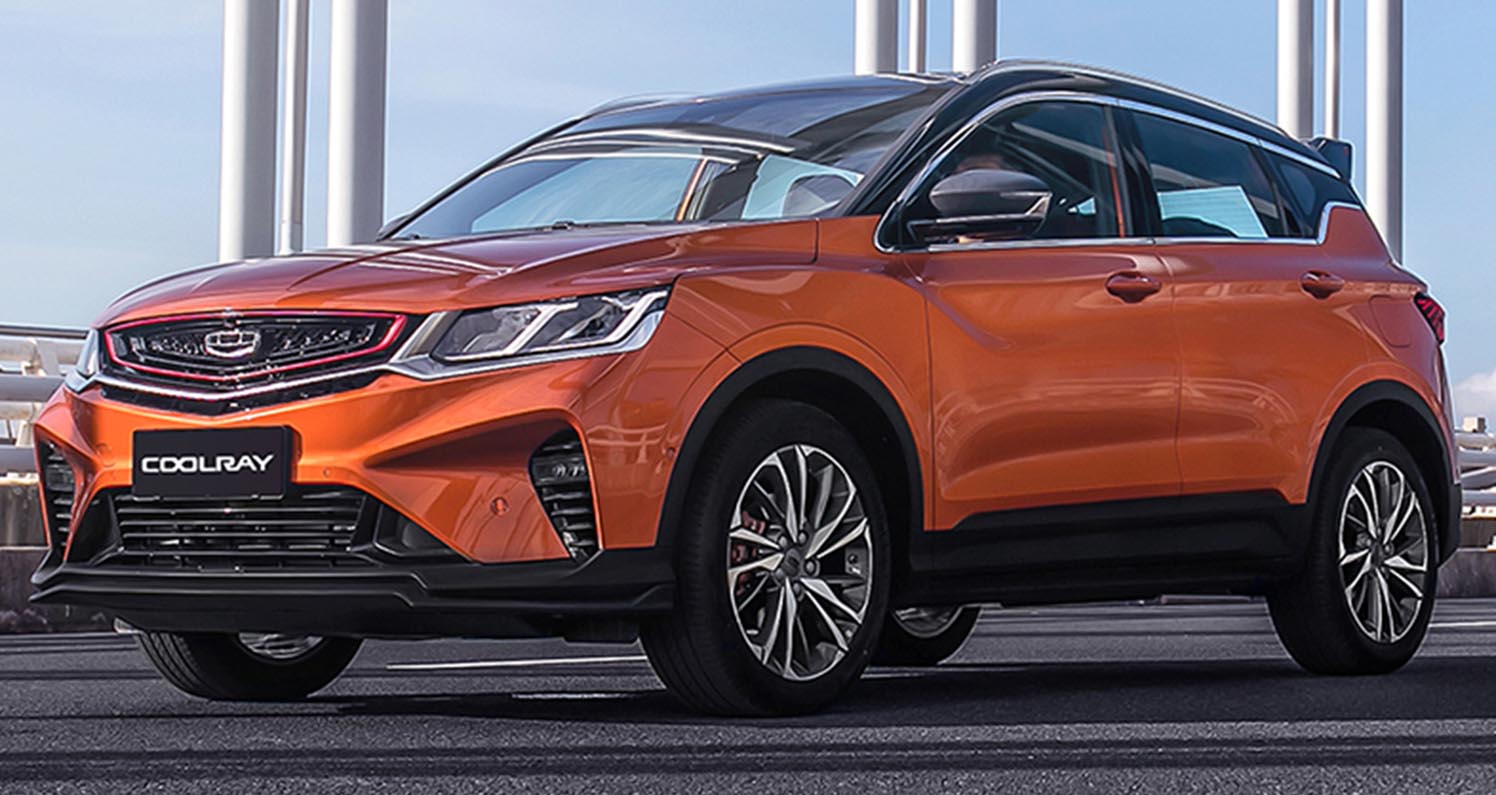 The Chinese brand Geely Coolray Sport has taken the industry by storm after just two years in the market. It recorded exceptionally strong and profitable growth and received positive customer feedback. After being awarded multiple international auto awards, their brand recognition has also increased, receiving extensive media coverage. After long-term market observation, user tracking and intelligence analysis, we've concluded the reasons for their success.
Strong and Clear Brand Positioning: "Sports"
It carved out a niche within the compact SUV segment with its technology-based, sporty, and more fashionable features. The effects of the successful differentiation and positioning of the brand allow Geely Coolray to own a segment within the automobile sector.
Coolray's"Sports" feature is reflected in its horsepower, appearance, interiors, and design. The exceptional horsepower of the Coolray comes from a 1.5L TD engine and the 7DCT which produces 177hp at 255N·m/1500-4000rpm and can take the Coolray from 0 to 100km/h in 7.9 seconds. The engine was jointly developed with Volvo and delivers 6.6L/100km fuel economy.
When you drive you can feel the power of the engine pushing you back into the seat. Thanks to its 57mm large-size brake, the stopping distance per hundred kilometers is 36.5m, which allows it to easily handle any road conditions from wet bumpy roads to winding forested roads.
Coolray features a sporty design throughout the whole body with a red grille bar, a black sporty bumper, and quad exhaust tips, a flat bottom steering wheel and multi-function buttons, and looks sporty both inside and outside, making customers want to take it for a spin.Created on BMA Unique Platform, Coolray Is Born Tough
Created on BMA's unique platform, Coolray stands out among all competitors. The BMA architecture was developed by Geely Auto Group and is applied in compact cars of C-D, which is highly flexible and can be used for the development of multiple sizes and types of vehicles and reduces costs without compromising the core performance of the car. This ensures Coolray can provide more value to their customers with better power, technology and safety, guaranteeing its advantages among competitors.
Thanks to the BMA architecture, Coolray comes equipped with the latest intelligent driving technologies reaching L2 level of autonomous driving, APA (Automatic Parking Assistant), BSD (Blind Spot Detection) and other functions that make Coolray safer, smarter, and better than competing products.
Precision Targeting, A Natural Hot Hatch
Coolray's precision targeting has earned loyalty from customers. This model is fun, tough and special, which is favored by buyers. Many car owners even set up clubs to perform DIY work on the car: such as changing the color of the car body, upgrading to larger size spoiler etc. Many of them would invite their friends to ride with them on holidays and enjoy the speed and excitement brought by the Coolray Hot Hatch.
In summary, Coolray is a car with a cool sporty design, easy to drive and is a reflection of the driver's personality. This compact SUV has won the hearts of many car lovers, will it be your next favorite too?