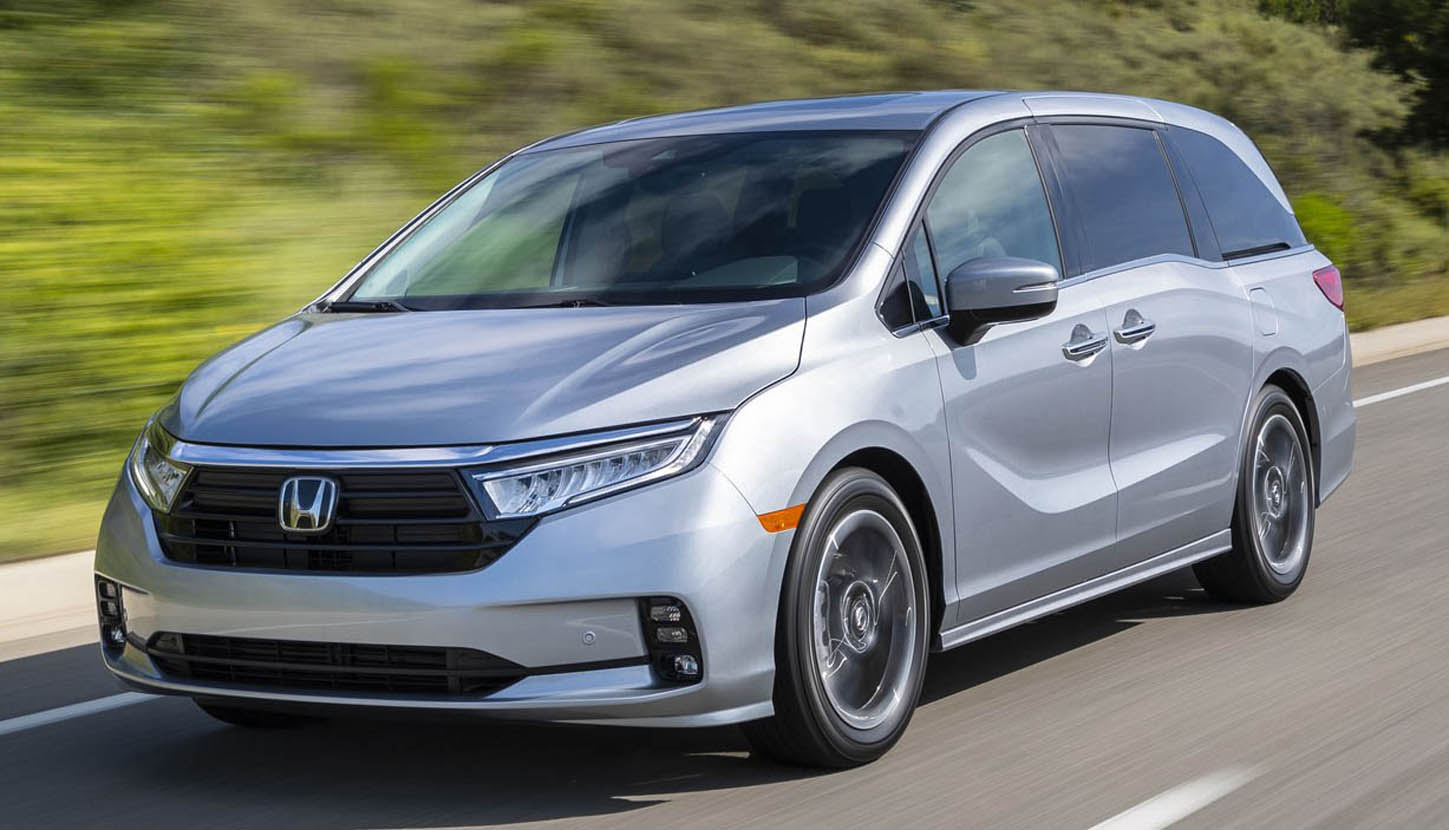 Al-Futtaim's Trading Enterprises – Honda has announced its exclusive offers for Ramadan 2021, launching the 'Your Journey, Your Ramadan' campaign on the Honda range in the UAE. During the holy month, UAE consumers will benefit from significant offers including cash discounts or complimentary service packages for up to 100,000 km.
Available today and throughout Ramadan, Trading Enterprises' offers on Honda vehicles gives UAE consumers an opportunity to enjoy unprecedented deals when purchasing one of Honda's advanced and sporty models including the flagship Accord, the sporty Civic RS, and one of Honda's SUVs – the HR-V, CR-V Touring, and Pilot, in addition to the executive minivans Odyssey and Odyssey J EX.
Rhett Maxwell, Honda UAE's General Manager at Al-Futtaim's Trading Enterprises, said "During the Holy Month, consumers in the UAE are set to witness yet another season of Honda promotions. Under the theme, 'Your Journey, Your Ramadan', we are launching exclusive Ramadan offers this year that give an exciting opportunity to our customers to unlock more value on a brand-new Honda vehicle of their choice.
Additionally, we wanted to offer our customers the flexibility to benefit from cash discounts or complimentary packages when they purchase from Honda's selected model range."
Staring from AED 98,900, customers can now own a brand-new Honda Civic RS and enjoy its bold design and spirited 1.5L turbocharged engine that provides a roaring 180hp, for robust performance and high cruise efficiency. Honda's flagship sedan – the Accord, will be available this Ramadan for a special price starting from AED 92,900, offering customers superb interior features such as eight advanced front and dual side curtain airbags for premium safety, Remote Control Engine Starter and Apple CarPlay integration. Both the Civic RS and the Accord are offered with a choice of free first-year insurance and up to 100,00km free service, or a special cash discount.
For SUV fans, customers can benefit from Honda Ramadan offers when purchasing one of the brand's SUV range including the compact HR-V, the mid-size CR-V Touring and the seven-seater Pilot. CR-V Touring is available starting from AED 122,900, and customers will benefit from a complimentary service package of up to 80,000km, or a cash discount. Powered with a 2.4L DOCH i-VTEC 16 valve engine, the 2020 CR-V Touring boasts a sharp, edgy front-end design, straddling the line between athletic charm and modern sophistication. Packed with advanced technologies, Honda's CR-V sets the standards of interior refinement, supreme connectivity and audio performance, while making no compromise on safety with the Advanced Compatibility Engineering body-structure for optimum protection and safety of passengers.
Available from AED 69,900, the 2021 Honda HR-V has an intuitively designed cockpit, an elegantly designed dashboard equipped with the latest technology and capable engine that boasts a power of 140HP at 6500RPM and torque of 172Nm at 4300 RPM. Customers will be able to enjoy a complimentary service package for 100,000km, or a special cash discount.
Meanwhile Honda's large SUV – the Pilot, is offered this Ramadan at a starting price of AED 125,900 along with a special cash discount, or complimentary first-year insurance and a free service package for up to 100,000km. The Pilot is one of the most comfortable, technologically advanced SUVs for modern family, powered with a 280hp 3.5 litre i-VTEC V6 engine which is mated to a six-speed automatic transmission.
Launched in the UAE earlier this year, the refreshed 2021 Odyssey will also be on special offer this Ramadan for a competitive starting price of AED 149,900. Discerning customers will have an opportunity to benefit from a free service package for up to 60,000km or a special cash discount.
The Odyssey is a dynamic and versatile minivan with the most sophisticated and technologically advanced features. Amenities such as CabinTalk and CabinWatch allow seamless connectivity and entertainment. Meanwhile, the Odyssey J EX will be available at a starting price of AED 112,900, complemented with a choice of free first-year insurance and up to 100,000km free service package or a cash discount.
A subsidiary of the Al-Futtaim Automotive Group, Trading Enterprises was established in 1970s in Dubai and is the sole authorised retailer for Honda and is staffed with a highly skilled and trained professional team to provide a complete car buying experience.
Al-Futtaim Automotive is one of five divisions within the Al-Futtaim Group which provides quality products and services that enrich people's lives and aspirations every day.