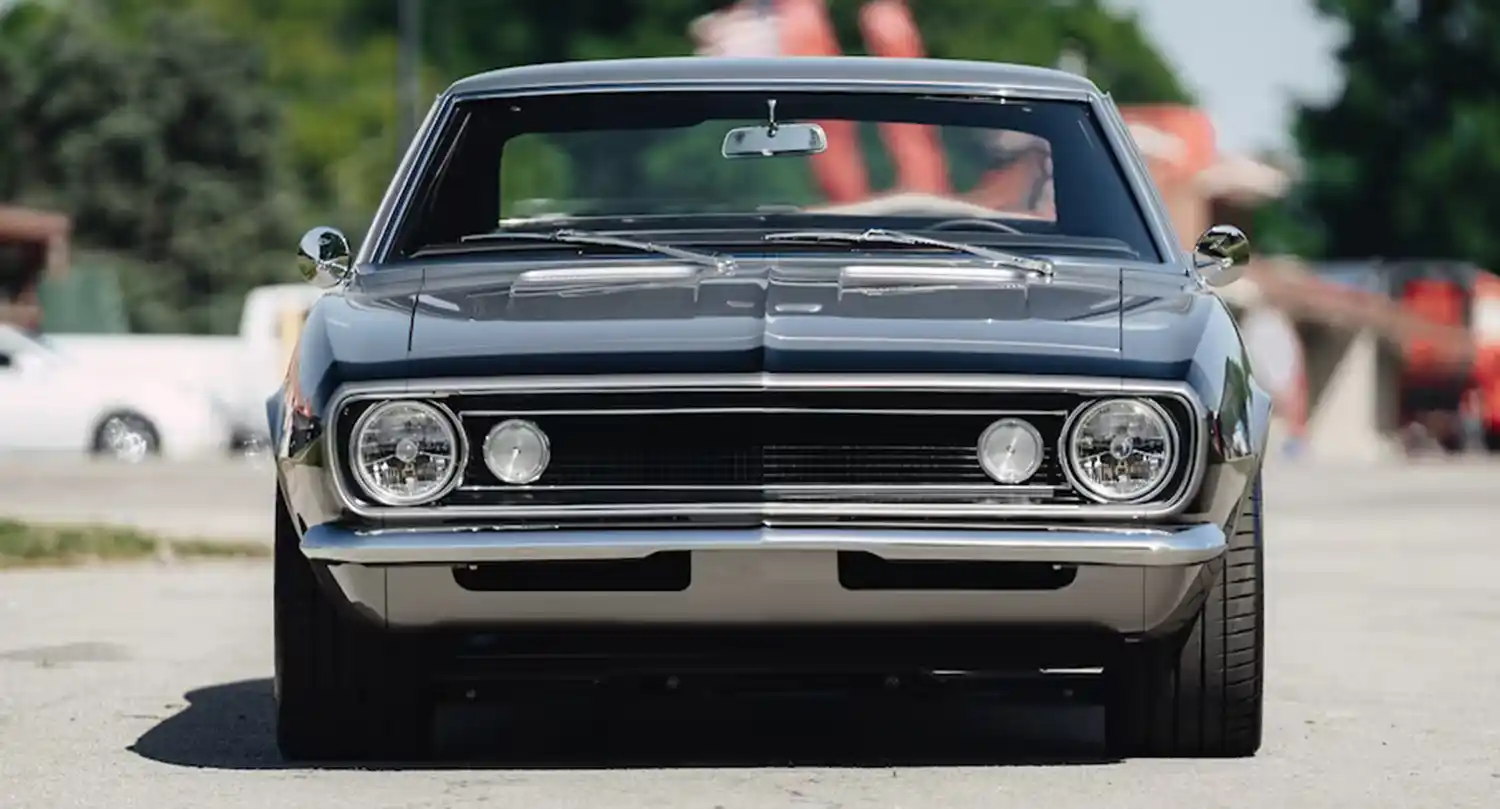 Source: Chevrolet
WORDS: DAN HODGDON
PHOTOS: LUCAS PRIAMO
Tom Panaseny has owned 11 Camaros in his life covering each generation of the famed Chevrolet muscle car. Among his current collection is a Gen 1 from the model year that started it all: 1967. But the classic utilizes technology that is far from old. The Camaro is powered by a Chevrolet Performance LT4 crate engine* and rides on a Roadster Shop chassis.
"It's got a big fat torque curve, it's just a lot of fun," Panaseny says of the LT4 engine.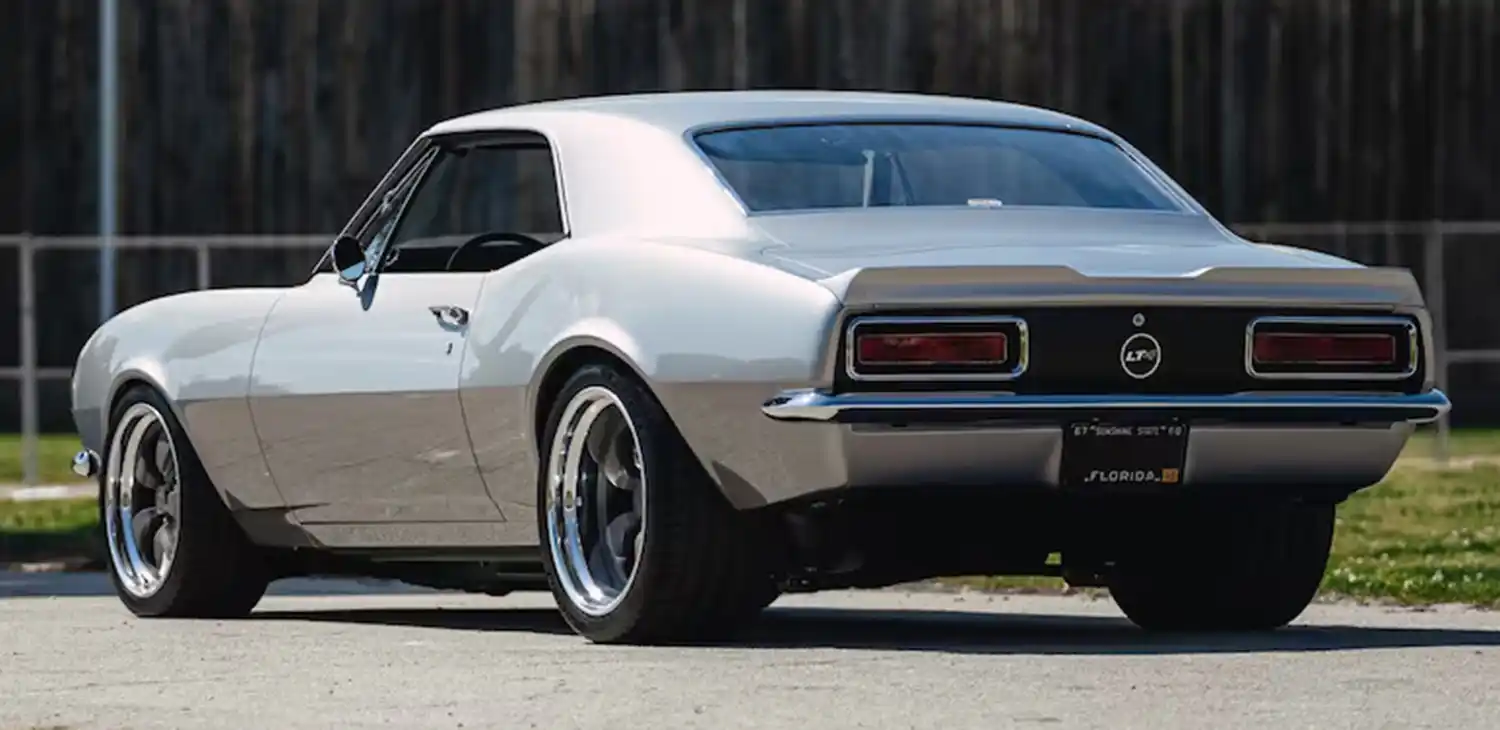 Panaseny, a real estate land developer with a background in civil engineering, is originally from Long Island, New York. However, he has lived in the Tampa, Florida, area since the 1970s. He is part of the Sunshine State Camaro Club and knew the original owner of his 1967 model, which was purchased new from a Chevrolet dealership in St. Petersburg. When the original owner passed away, his wife asked if anyone would be interested in purchasing the car. Panaseny raised his hand.
While the Camaro came with a 327 cu.-in. Small-Block engine, automatic transmission, original bill of sale and all documentation, it did not come with the original powertrain components or even the factory rear end.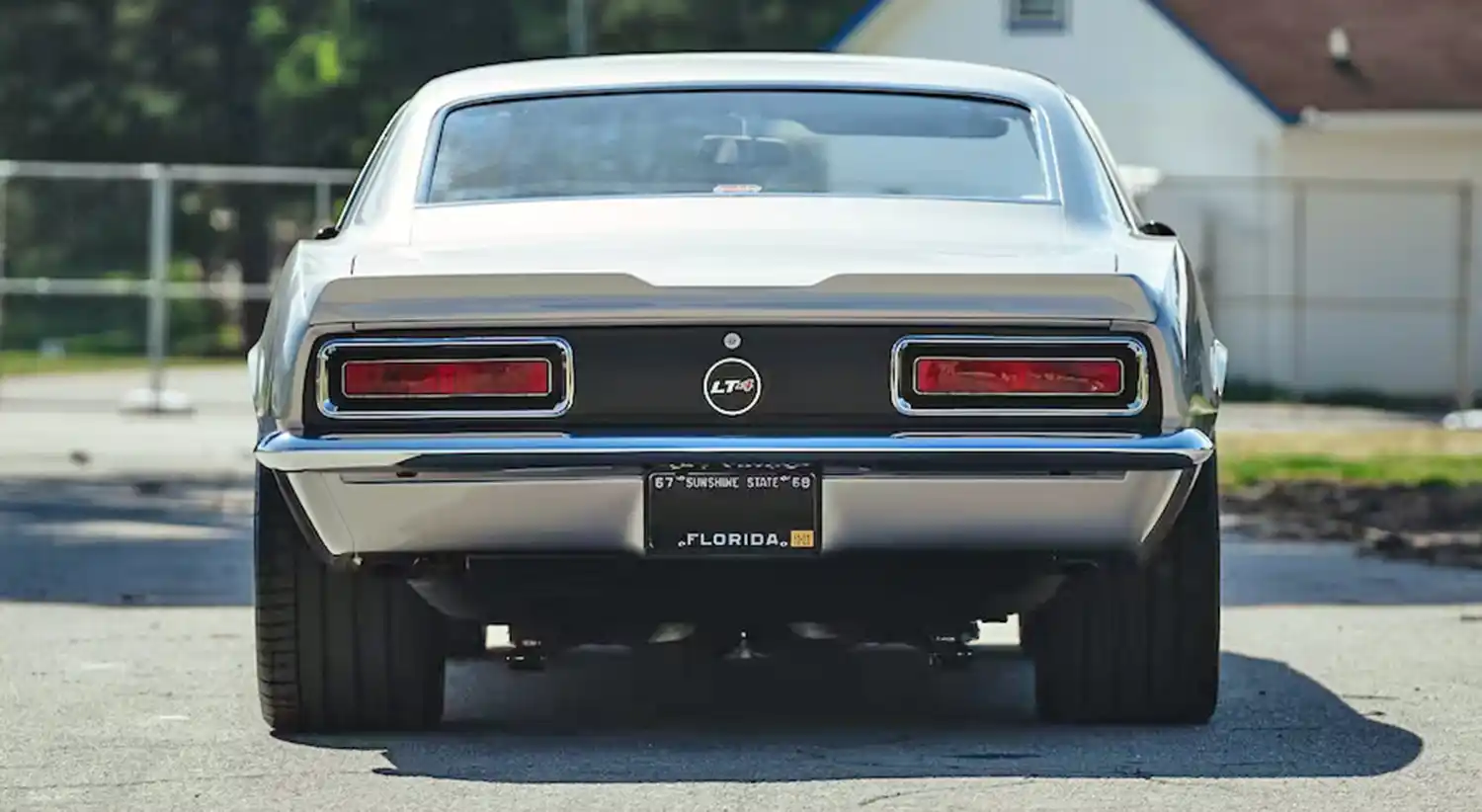 "Any idea of trying to restore this to stock was just out the window because all the parts are gone," Panaseny says. "It was just not a restoration project, we were going to do something different with it."
The car was a base model and Panaseny didn't want to make it into something it wasn't like an RS or SS. Plus, its simplicity and fact it was not numbers-matching made it a good candidate for a restomod.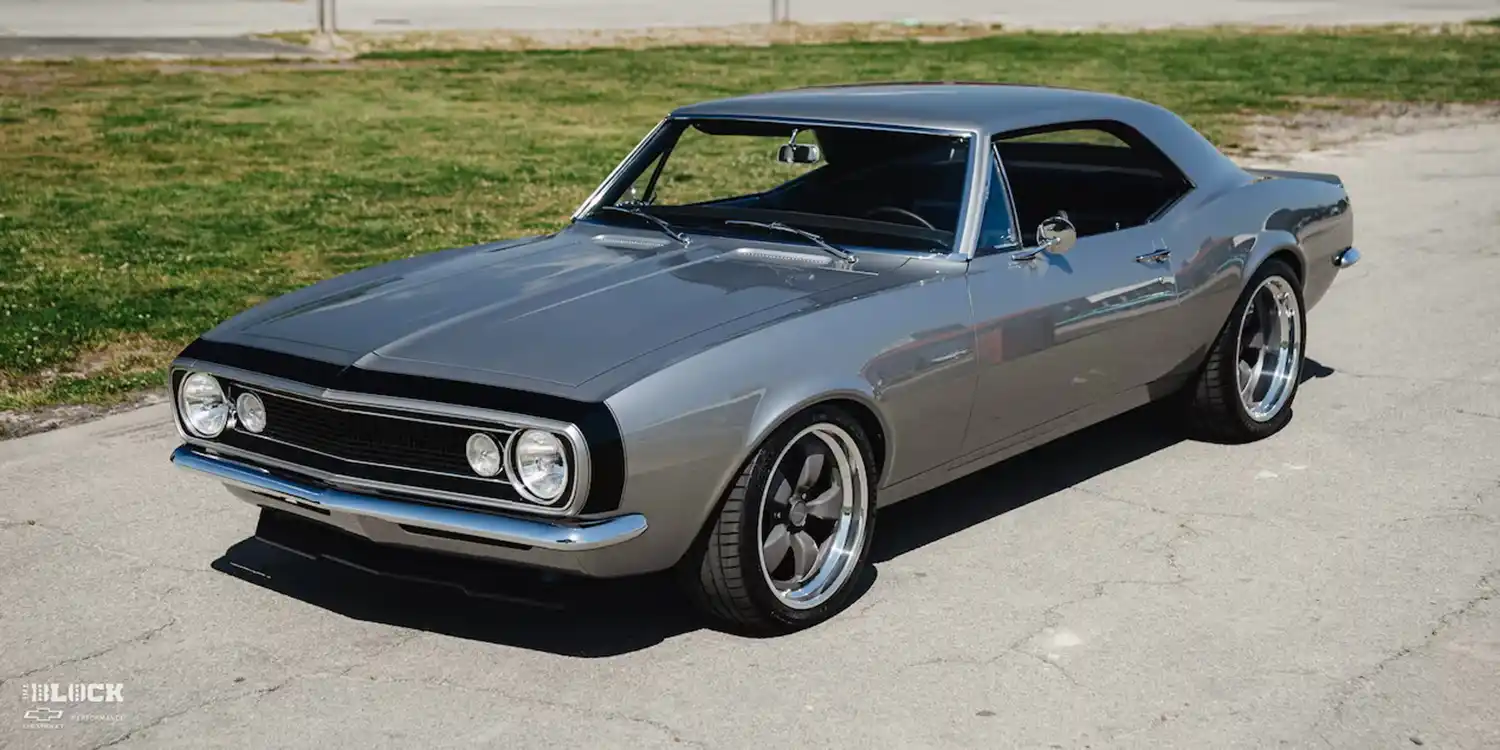 Panaseny has always done all the work on his cars and set out on the project, having it painted and getting the front subframe ready. He even built an all-aluminum 406 cu.-in. engine. For some reason, this project stalled, sitting on Panaseny's car lift for several years. He had never had a car professionally built, but decided that was the way to go with this one.
He interviewed several builders, and ultimately found he shared a vision with award-winning Goolsby Customs in Hueytown, Alabama. Included in his and shop proprietor Jonathan Goolsby's vision was the cutting-edge LT4 crate engine. Panaseny was familiar with the power plant having owned an LT4-powered 2017 Camaro ZL1, and his wife had a Corvette Z06 model with an LT4 mill. Panaseny knew the benefits of crate engines as well, he once utilized a Chevrolet Performance ZZ430 crate in a 1970 Camaro Z/28.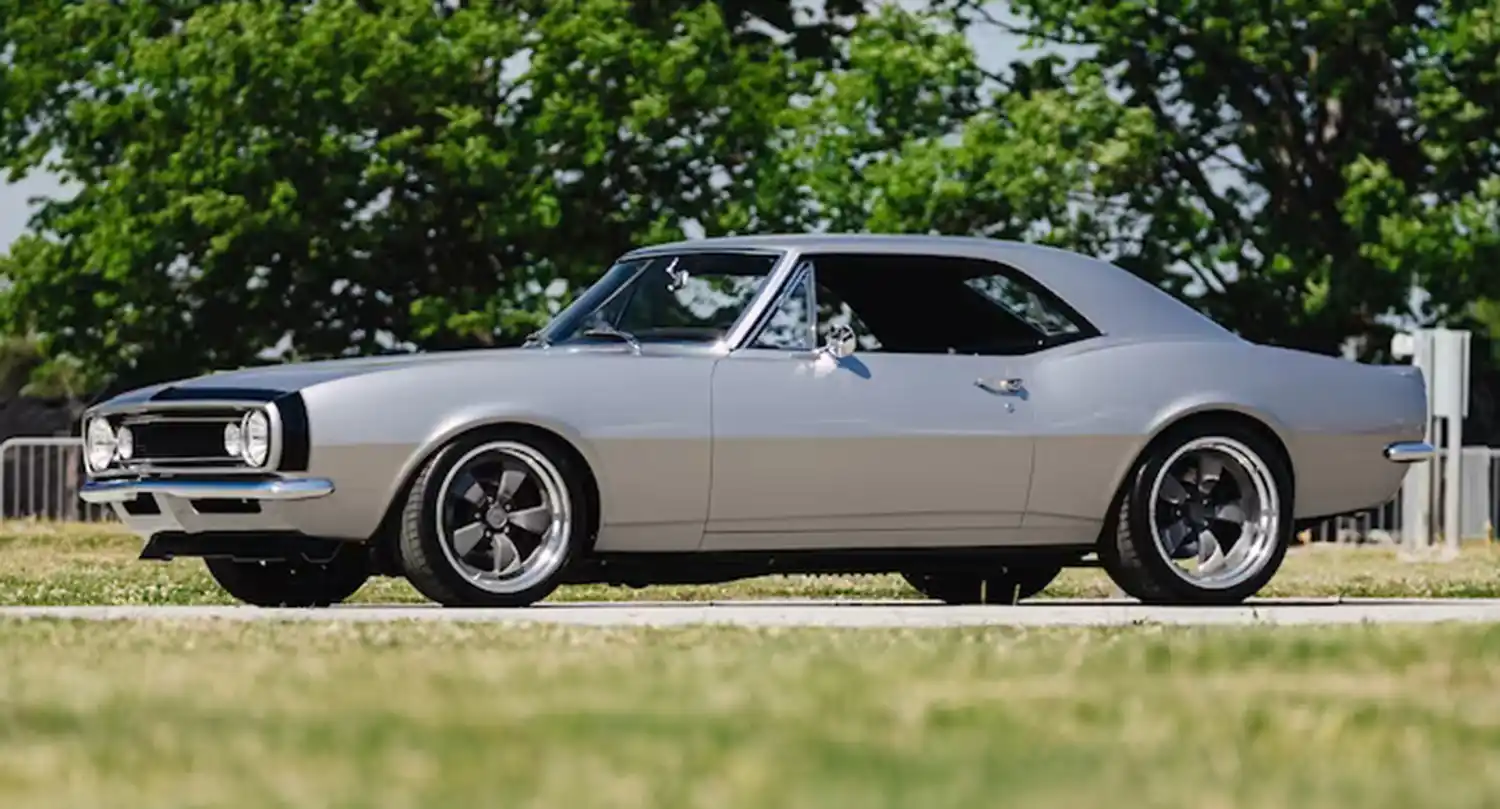 "If you talk to Jonathan, he says as soon as they do a project with an LT4 they know what parts to order right down to the hoses and everything," Panaseny says. "They've got it figured out so from a customer perspective it gives you a good feeling that they know what they're doing."
Panaseny took the car to Goolsby Customs in September 2020, a period when the shop was beginning to immerse itself in LT4 builds.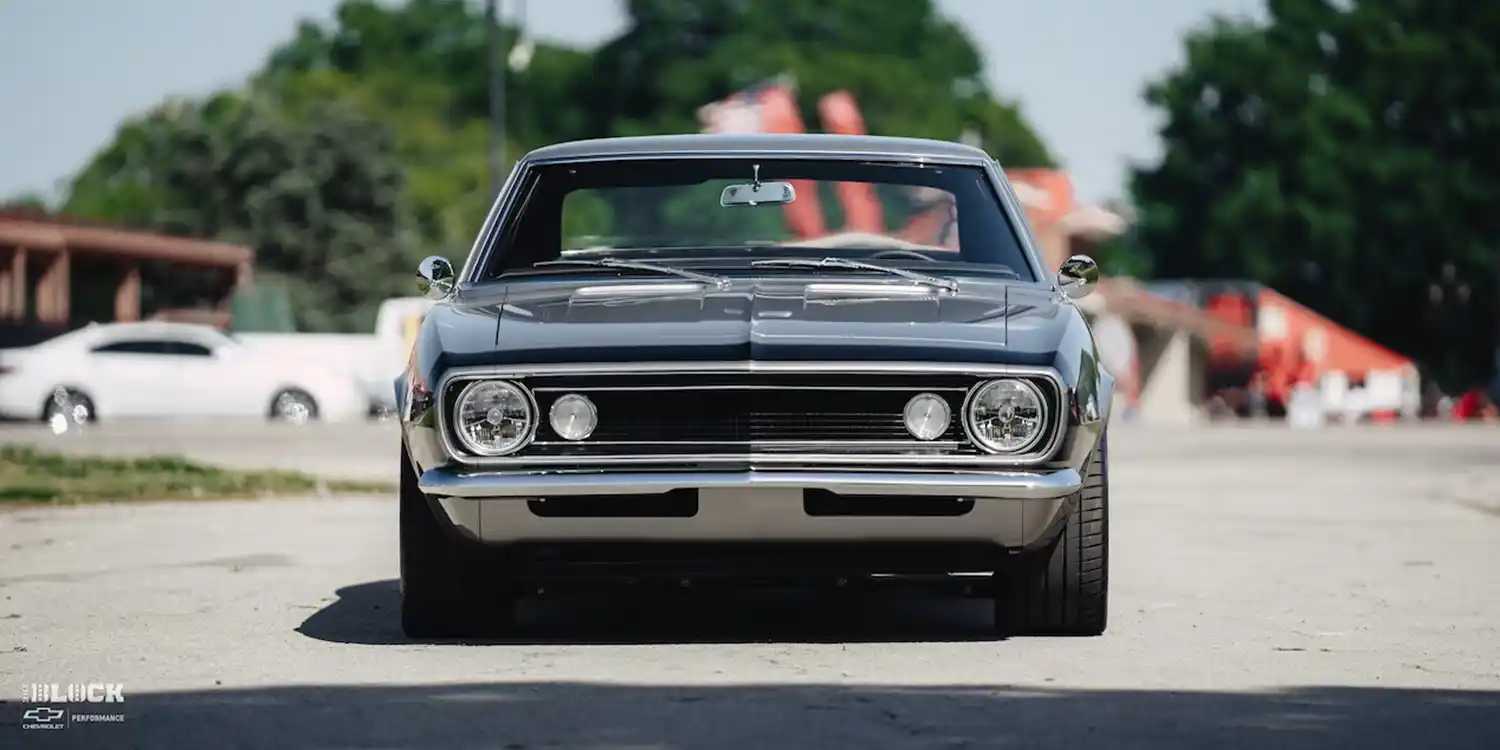 "I push LT4s in every car that I can," Goolsby says. "That is my go-to motor. I bet you if there are 10 cars in the shop, eight of them are going to have the LT4 if they're GM cars. The reliability, the cruising you can do with them, and having the stupid power at the other end if you need it – that is the best package I've ever seen."
The 6.2L LT4 is the most powerful of the Bowtie's Gen V Small-Block engines, factory-rated at 650 horsepower and 650 lb-ft. of torque. It utilizes a 1.7L Eaton R1740 TVS supercharger that spins at 20,000 rpm and generates more than nine pounds of boost. The engine also features a cast-aluminum block with six-bolt nodular iron main bearing caps and forged internals. That kind of power, strength and durability has made it a very popular option for builds like Panaseny's Camaro.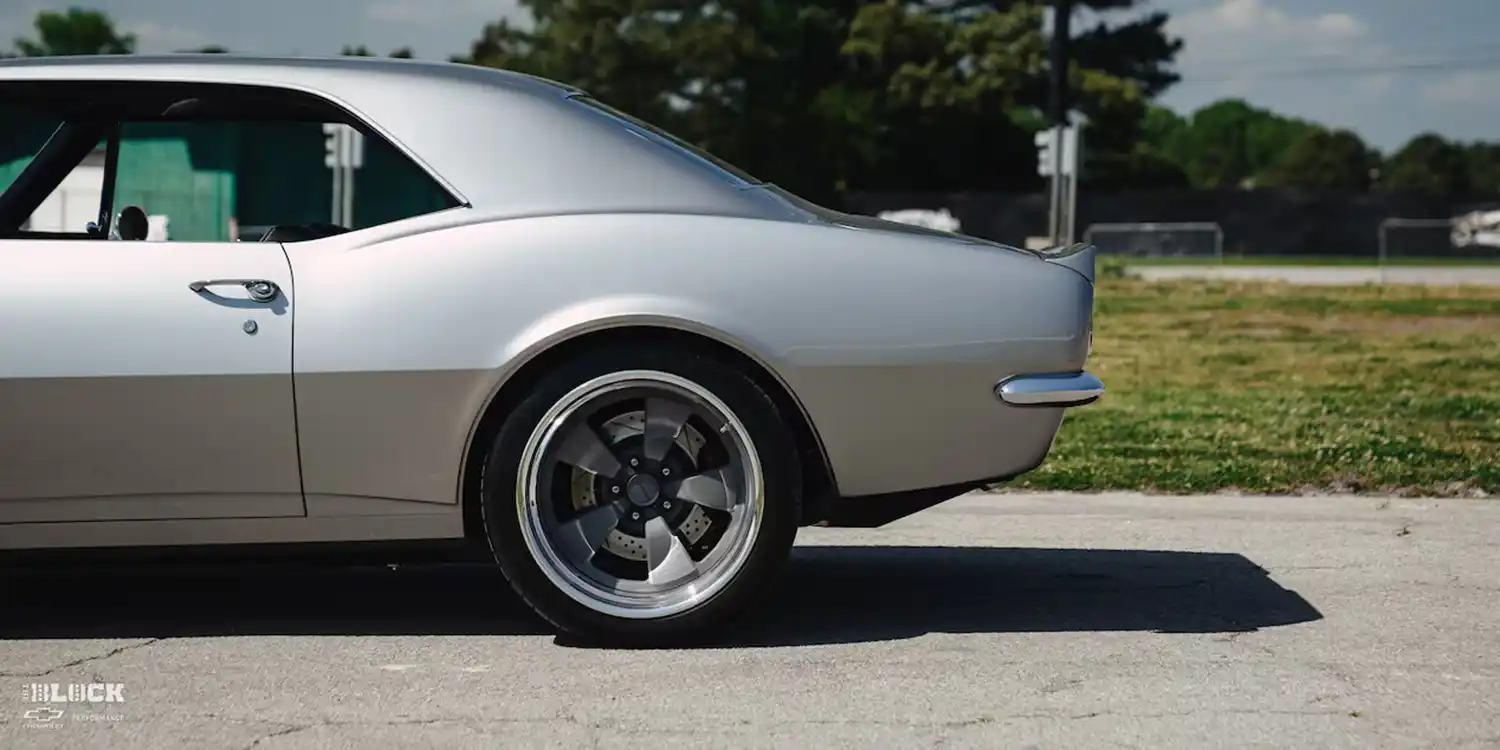 Panaseny wanted to use the stock hood, and despite the LT4 being a tight fit, it dropped in and offered a timeless look.
"That engine looks like it belongs there, it almost looks like it was engineered for that engine compartment," Panaseny says. "Just the way that the hoses and the intake are routed, and how they mounted everything, it just looks like that's how Chevy would have done it if it would have rolled out of the factory with the LT4. That is exactly what we were hoping to do."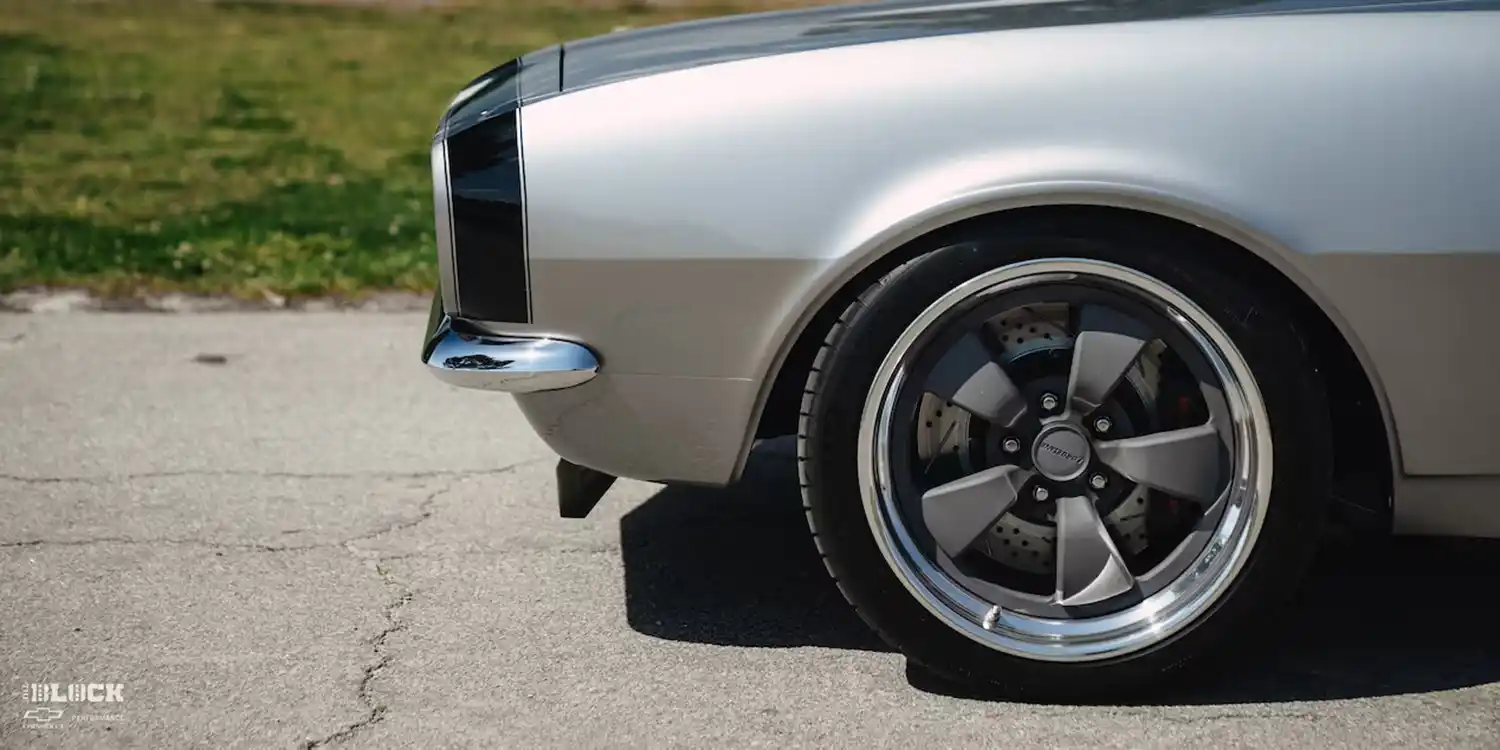 The engine is mated to a Bowler T56 Magnum six-speed manual transmission, and the overall powertrain fitment and modern characteristics of the car were aided by the Roadster Shop SPEC chassis.
"That's the way to go because when you do a car that has a front subframe you have to figure out what you're doing in the rear suspension, and then you have to kind of tie it all together with subframe connectors," Panaseny explains. "The Roadster Shop chassis just eliminates all that. It's all one piece. There are like 10 or 12 bolts and the car just sits right on the frame. It's incredible. The front suspension is all figured out with the coilovers and rack-and-pinion steering; it just really elevates the whole car."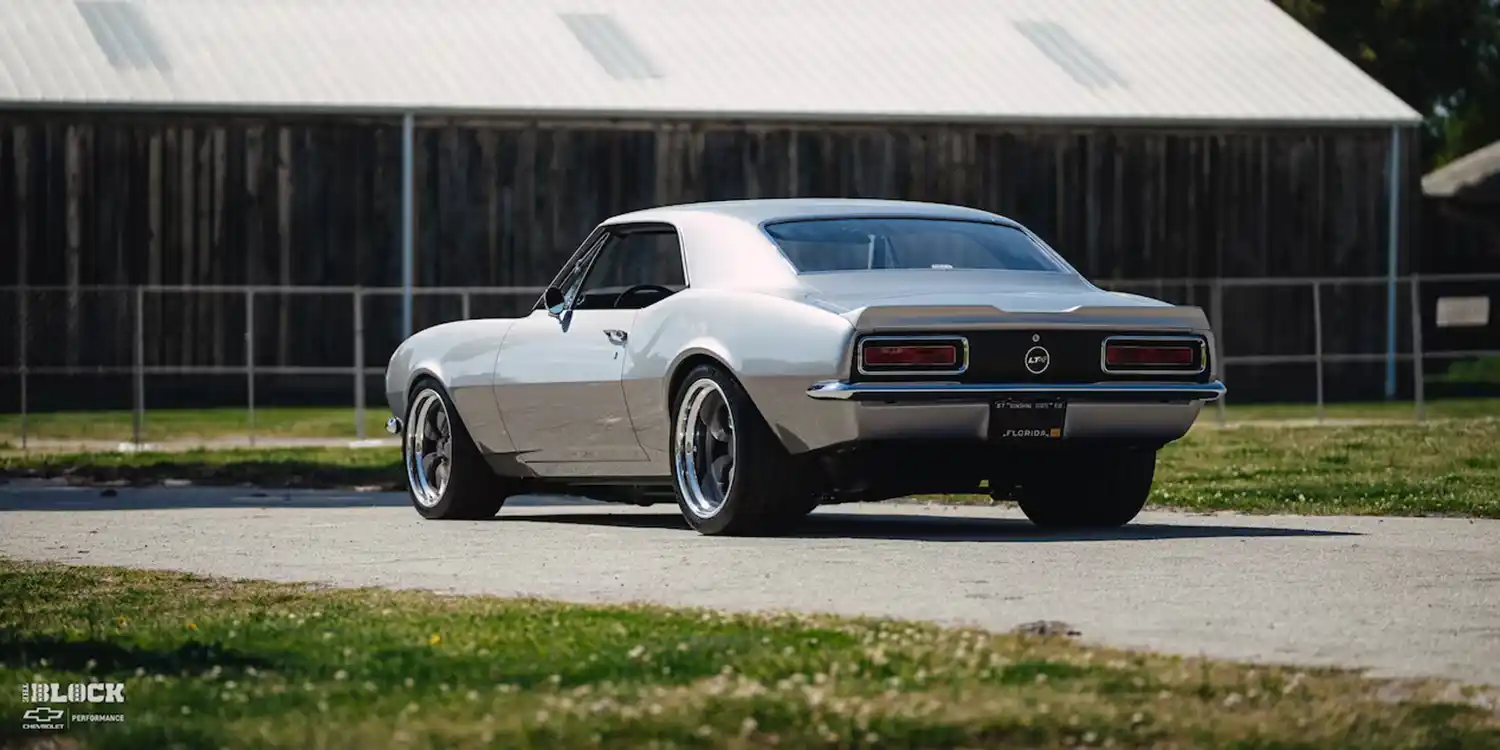 Panaseny's Camaro utilizes a nine-inch rear end with a GearFX N-series case and a Truetrac differential. It features a 3.90 ratio.
The exterior of the car maintains a timeless look, too, but is definitely a first-gen Camaro. It was originally Granada Gold, but Panaseny chose to have the Goolsby team repaint the car in a Porsche GT Silver Metallic from BASF similar to the Cortez Silver found on early Camaro models. While the bumpers were tucked in, the car maintains all the original chrome accents, although they were updated by Advanced Plating in Portland, Tennessee.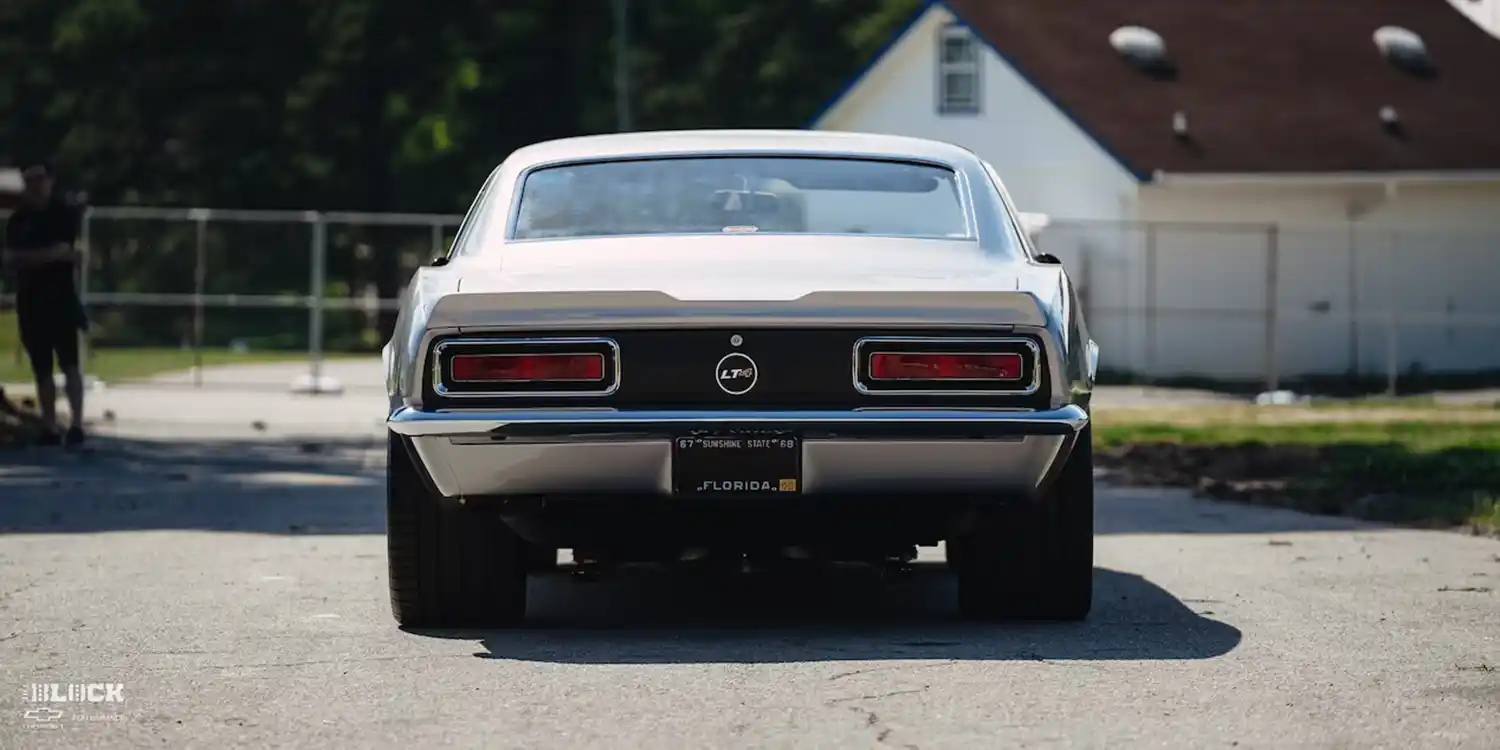 "The car had a lot of chrome and polished stainless steel on it from the factory, and we wanted to keep that because that never really goes out of style," Panaseny says.
However, the car doesn't have any Chevrolet or Camaro badging. Instead, the vehicle's distinct lines speak for themselves. The Camaro sits on Forgeline wheels and is stopped by Baer brakes.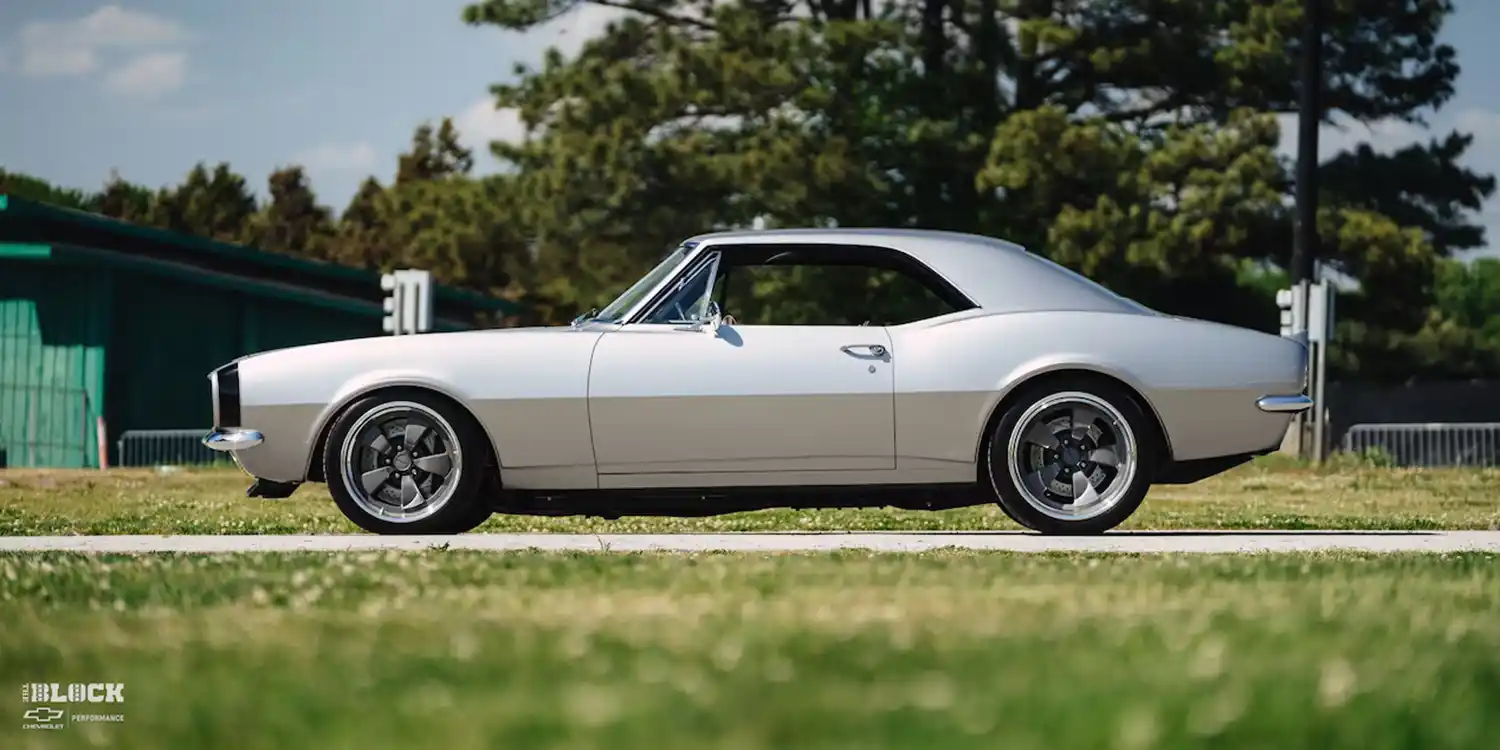 The understated nature of the car extends to the original-looking black interior featuring Moore & Giles leather. Panaseny didn't want to cut up the dashboard or make drastic changes, but rather to simply make updates for the present day. As a result, the interior has modern gauges, a Vintage Air system and satellite radio, along with window switches hidden in the console. Yet a casual observer would never know.
In addition, the piping on the RECARO seats matches the 1967 Deluxe interior, while the door panels are now leather instead of vinyl. Goolsby was partly responsible for the interior build, but the sewing was completed by Chuck's Auto Upholstery in Greensboro, North Carolina.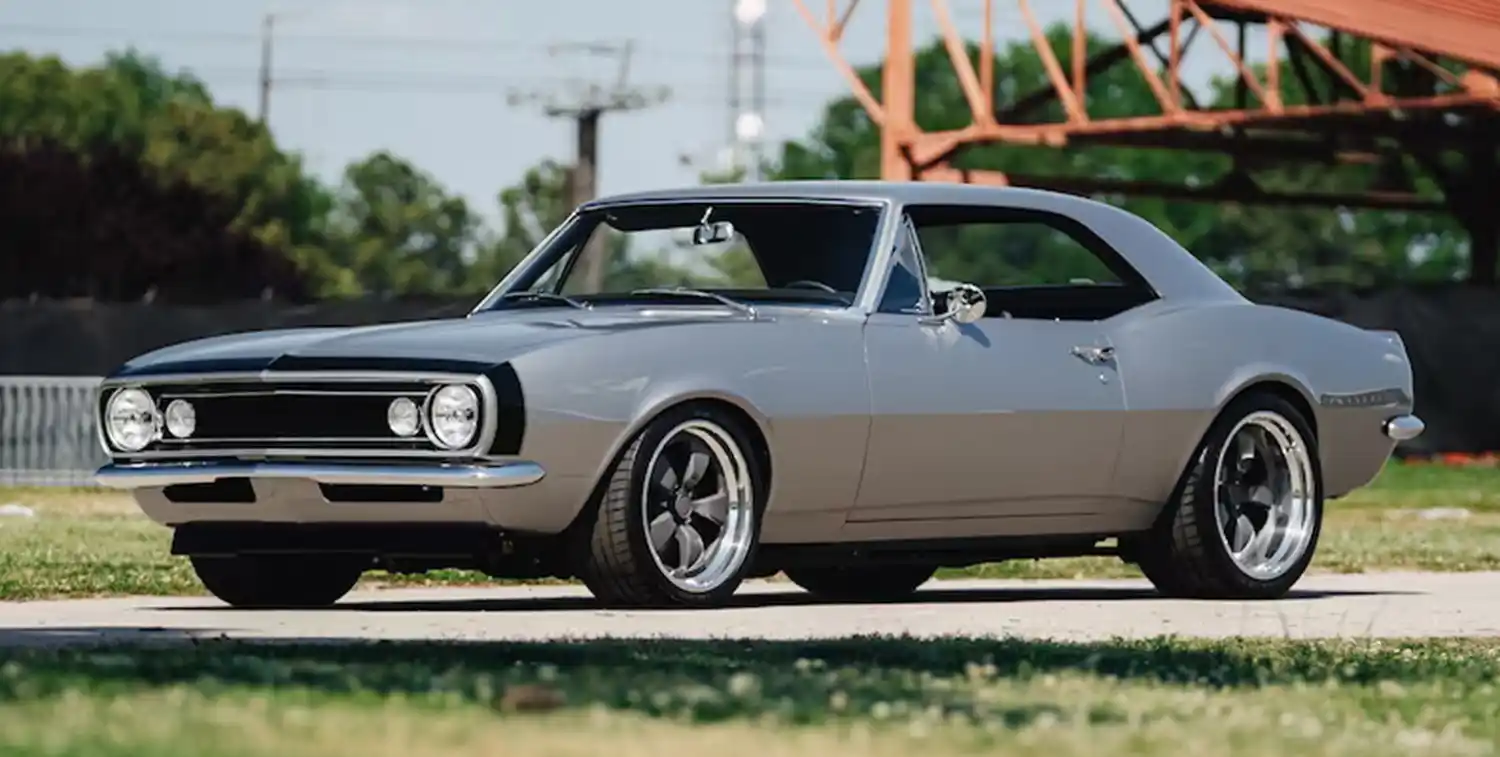 Recently the Camaro has traveled to a variety of events with Goolsby Customs, including the SEMA Show and many Goodguys Rod & Custom Association programs. The car both represents Goolsby's work and gives the team an opportunity to dial it in for the owner.
"Our style is to fine-tune what's already there versus going crazy with changes, because we think on this Camaro, GM had it right from the beginning," Jonathan Goolsby says. "It just needed to be tweaked and modernized. We like taking our cars and making them to where it's like a new car, but it just has old sheet metal on it."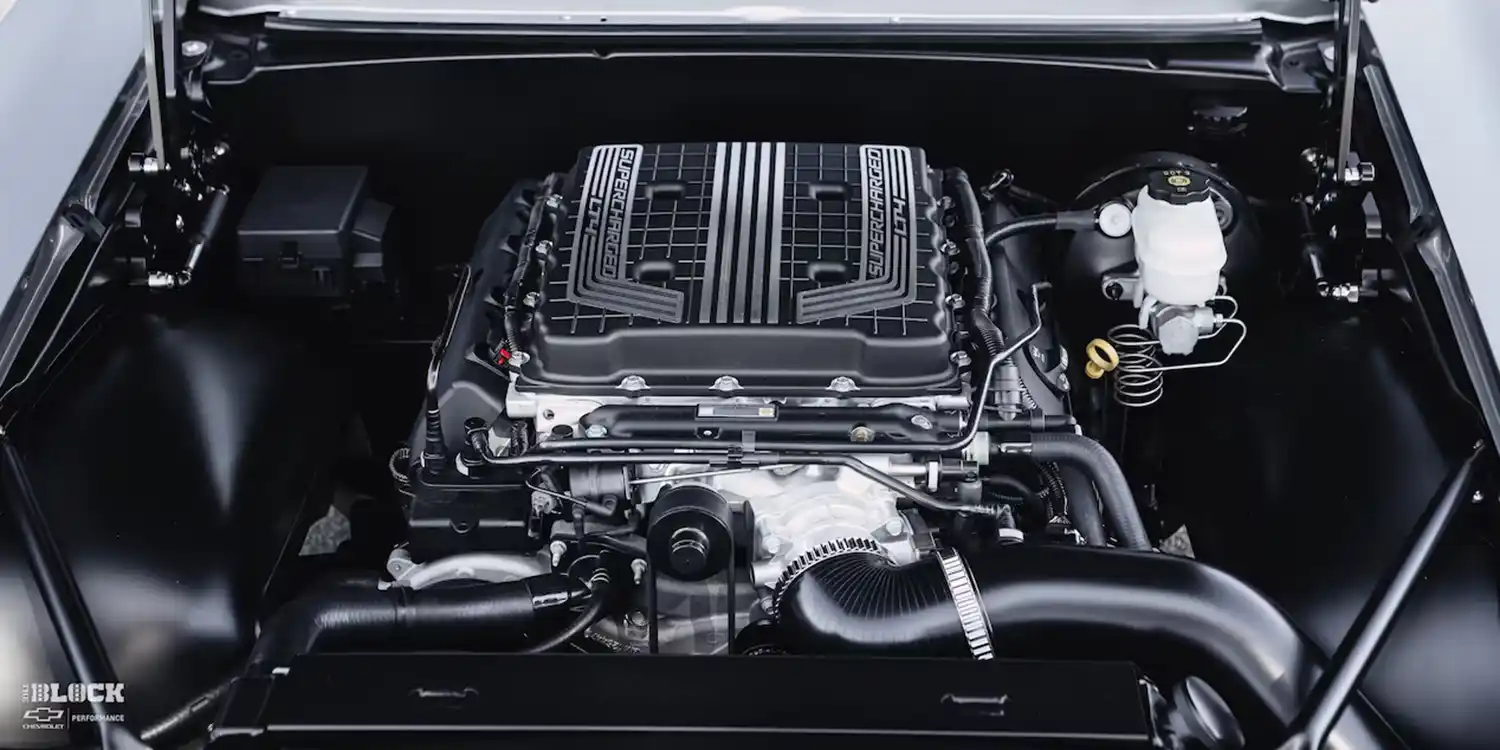 Despite not having the car in his possession, owner Tom Panaseny is proud others are currently getting to enjoy the very special build.
"I'm really pleased with how the car turned out, I wouldn't change anything," he says. "It's just a really clean Camaro, it's not fussy or overdone. My hope is that 10 years from now people look at it and go, 'Wow, that still looks good."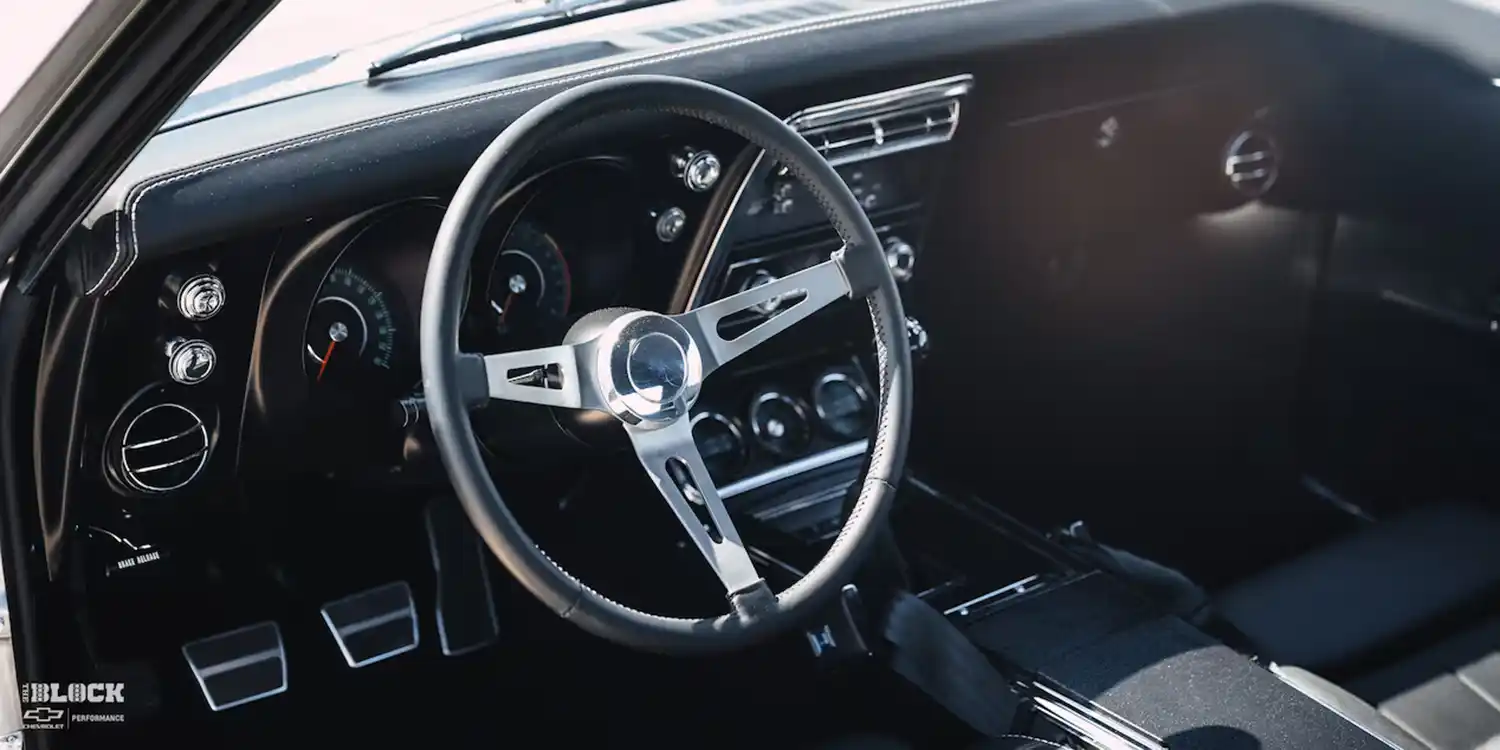 From the LT4 under the hood to the timeless Gen 1 Camaro shape, the car is a piece of automotive art.
An extensive photo gallery from the car's appearance at the 8th Goodguys Griot's Garage North Carolina Nationals in Raleigh is below. Also, keep visiting The BLOCK to see more Chevrolet Performance-powered builds from events across the nation.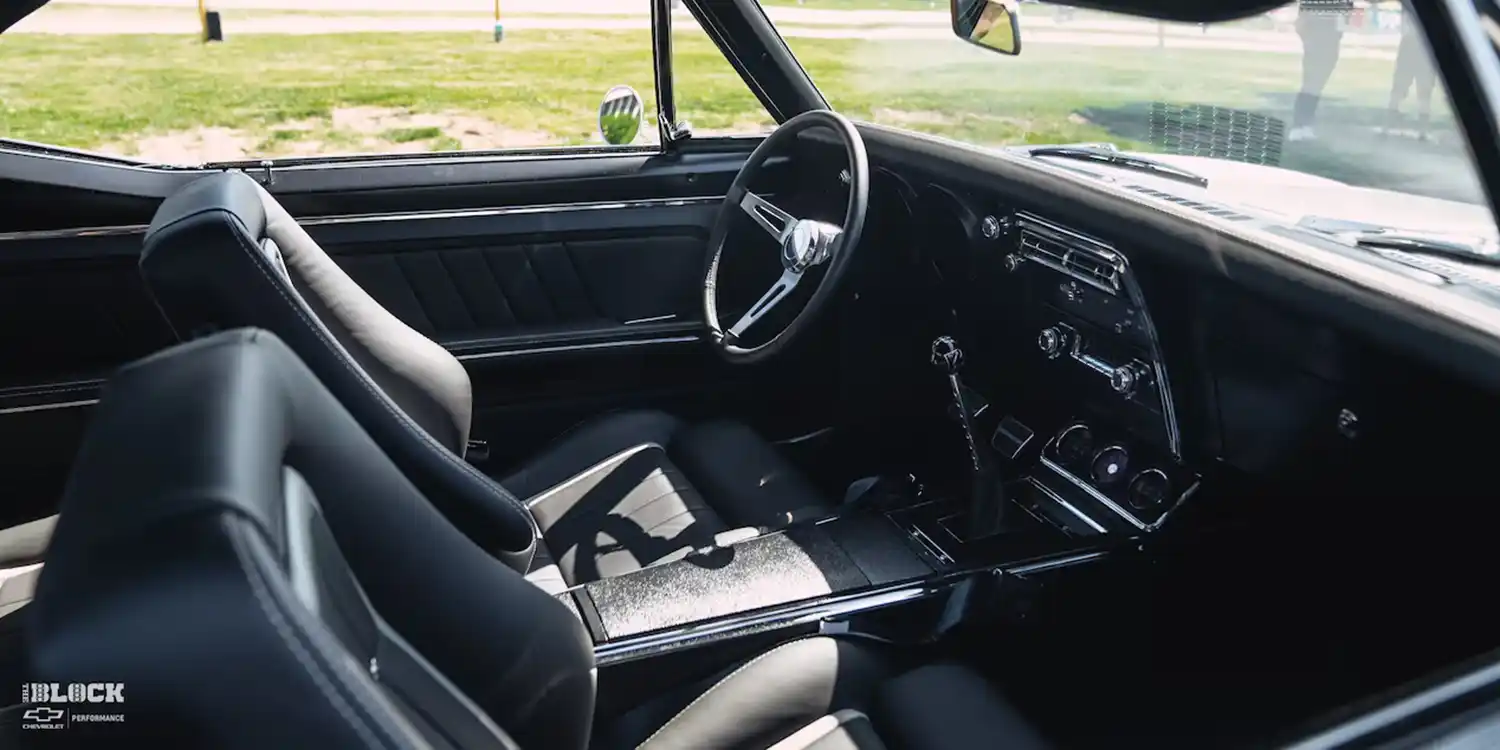 *Because of its effect on a vehicle's emissions performance, this engine is intended exclusively for use in competition vehicles. This engine is designed and intended for use in vehicles operated exclusively for competition: in racing or organized competition on courses separate from public roads, streets or highways. Installation or use of this engine on a vehicle operated on public roads, streets or highways is likely to violate U.S., Canadian, and state and provincial laws and regulations related to motor vehicle emissions.