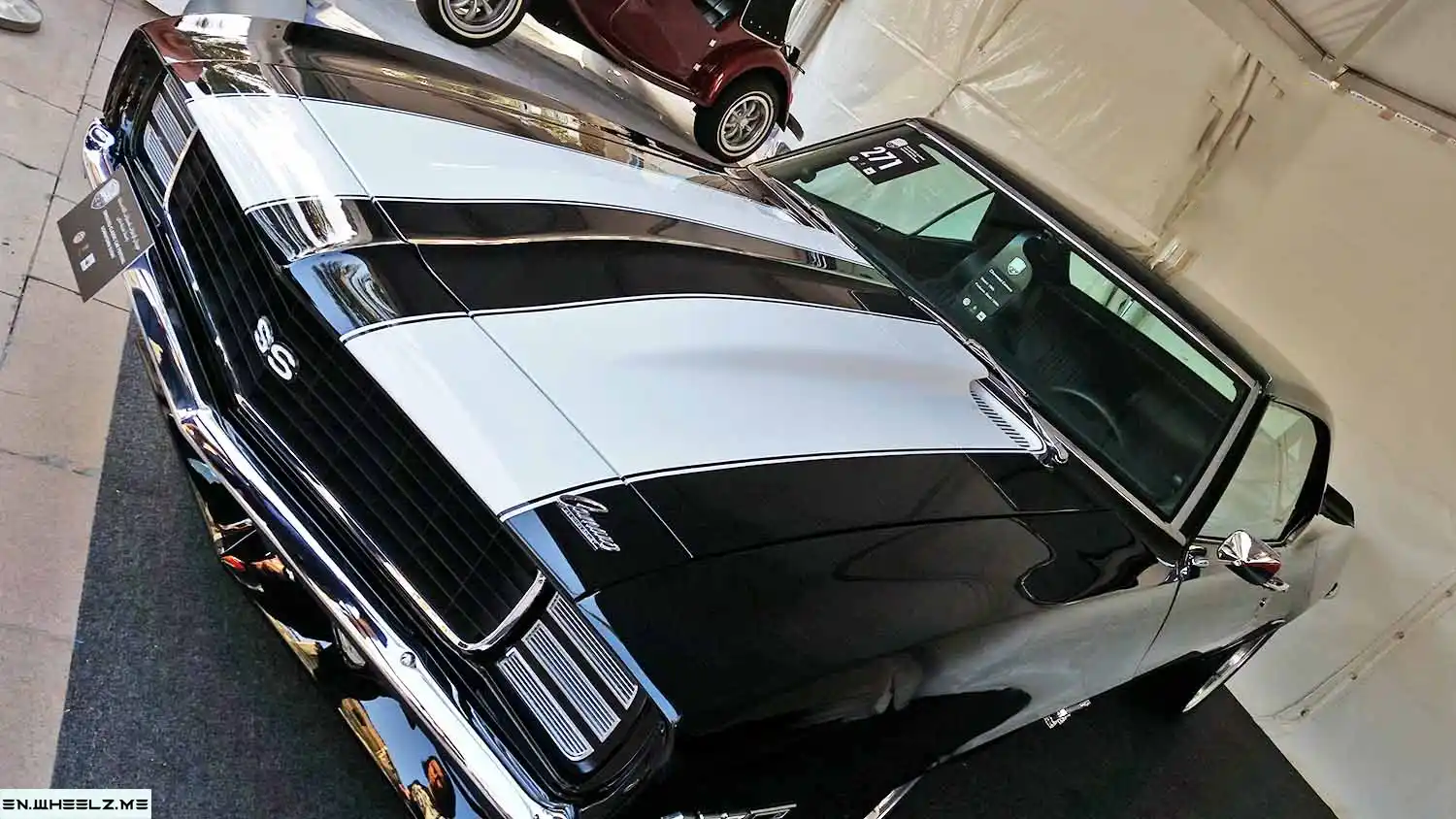 The Camaro arrived in dealerships on Sept. 29, 1966 and customers were eager for Chevrolet's entry in the new personal sports car segment. Sales of nearly 221,000 in its first year made the Camaro a success and firmly established its role in American popular culture.
In the 50 years since its introduction there have been six generations of the Camaro, all distinguished by styling that uncannily captured the design zeitgeist of their respective eras and performance technologies that remained sharply focused on the driving fun that made the original a hit from day one.
First Generation: 1967-69
The Camaro's first generation was born into the era's raging muscle car and drag racing wars – as well as road racing, which spawned the original Z/28 in 1967. First-generation Camaros also served twice as the Indy 500 pace car: first in 1967 and again in 1969. The '69 examples, with their Hugger Orange stripes and orange houndstooth interiors, are among the most distinguishable and recognizable special models of the time.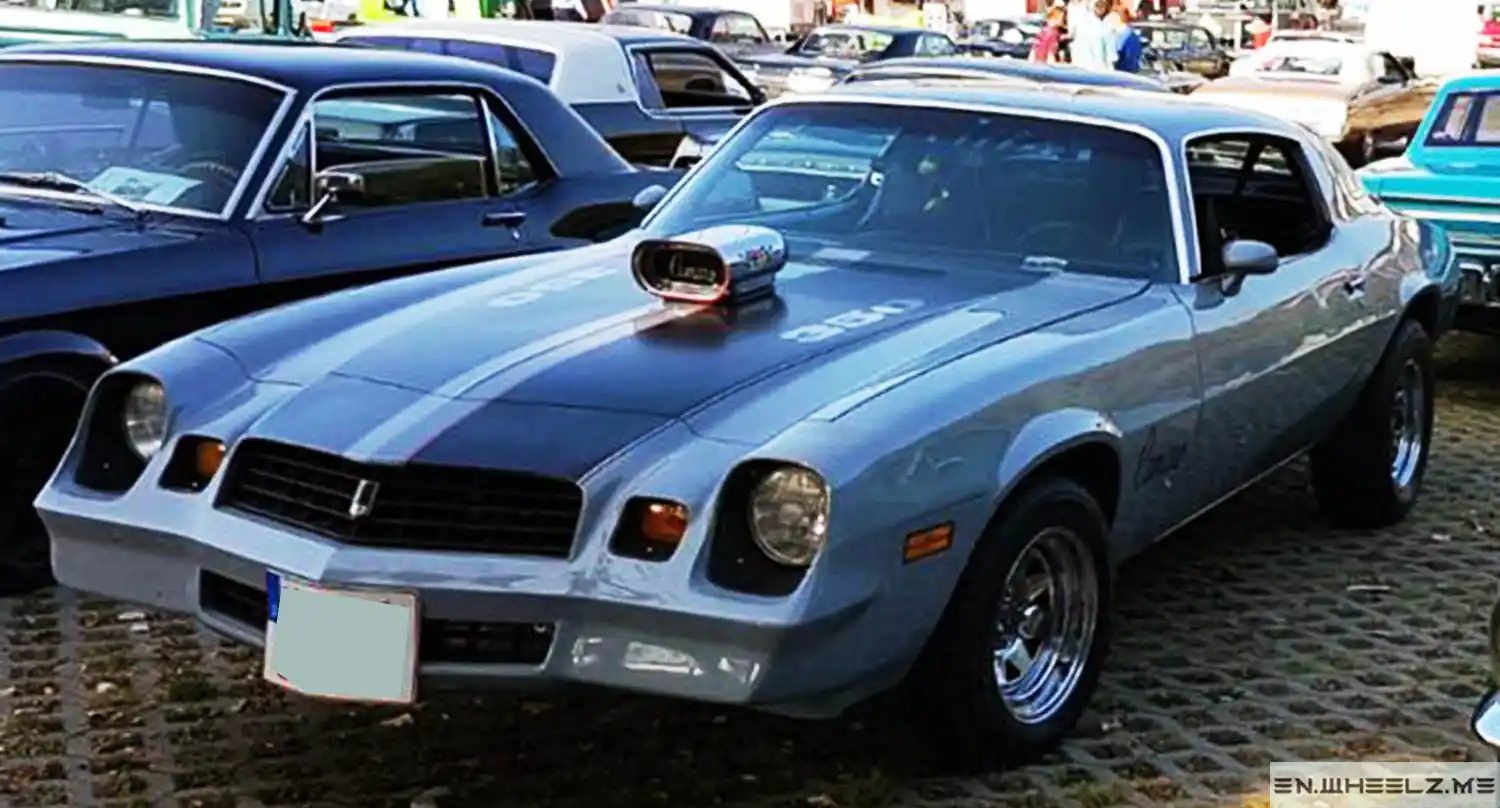 Second Generation: 1970-81
The Camaro's second generation was its longest and its most successful, despite tumultuous changes in the industry that saw the horsepower of performance models such as the Z28 erode significantly. An all-new structure offered a slightly wider footprint and lower center of gravity – attributes that gave the Camaro excellent handling characteristics. It also supported dramatic, European-influenced styling. The Camaro enjoyed its best year ever in 1979, when 282,571 were sold, including nearly 85,000 Z28 models.
Third Generation: 1982-92
The third-generation Camaro also introduced and all-new architecture, with a contemporary strut-type front suspension, rack-and-pinion steering and more. The chassis system turned a car already renowned for its handling capability into a serious track machine, which was taken to its zenith with the special 1LE package, introduced in 1988. Aggressive styling complemented the car's performance capability and it was the first Camaro with a hatchback. Additionally, the 1982 Z28 was the first American production car to incorporate ground effects – and it was also named the Motor Trend Car of the Year.
Fourth Generation: 1993-2002
Performance continued to improve with the fourth-generation Camaro, with higher-power engines and chassis enhancements that built on the basic layout of the third generation. Styling evolved with more dramatic proportions, including a fast-raked windshield that gave the car an undeniably sleeker profile. The Camaro's front end was redesigned in 1998, which coincided with the introduction of the landmark LS1 V-8, which gave Z28 and SS models performance reminiscent of the muscle car heyday.
Fifth Generation: 2010-2015
The seven years between the fourth-generation's hiatus and the launch of the fifth-generation (it was introduced in 2009 as a '10 model) didn't seem all that long, but was a comparative eternity in the automotive world. Chevrolet decided a new Camaro would have to acknowledge its heritage on the outside and it was the right call. The fifth-gen car went on to sell more than 500,000 copies and outpace its pony-car rival for five consecutive years. It also spawned new, track-focused 1LE, Z/28 and ZL1 models.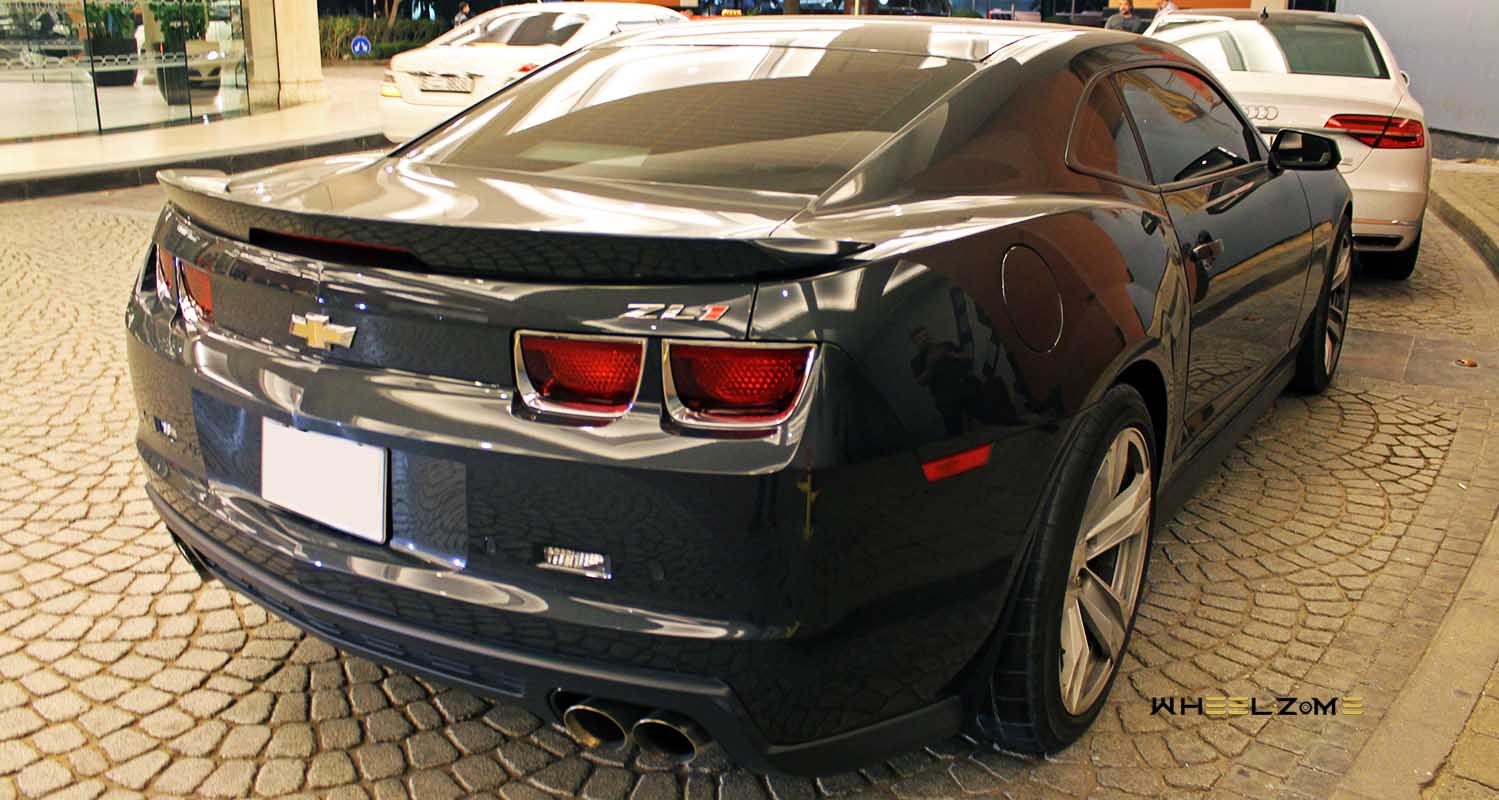 Sixth Generation: 2016+
The Gen Six Camaro introduced the Camaro's highest-ever levels of performance, technology and refinement, all rooted in a lighter, stronger architecture, which helped earn the 2016 Motor Trend Car of the Year award. For 2017, new track-capable 1LE and ZL1 models debut, with the ZL1 driven by a supercharged 6.2L V-8 estimated at 640 hp and offered with a new 10-speed automatic transmission.
Camaro 50th celebration
Chevrolet marks the Camaro's 50th anniversary this summer with activities leading up to and coinciding with the Woodward Dream Cruise, on Aug. 20, and including tours of the Lansing Grand River plant, where the Camaro is built, on Aug. 18.
FAST FACT: Chevrolet used Z/28 with a slash in the name during the first generation. A hyphenated Z-28 replaced the slash during much of the second generation, before evolving simply to Z28. It was used that way during the third and fourth generations, before the slash returned with the 2014 Z/28.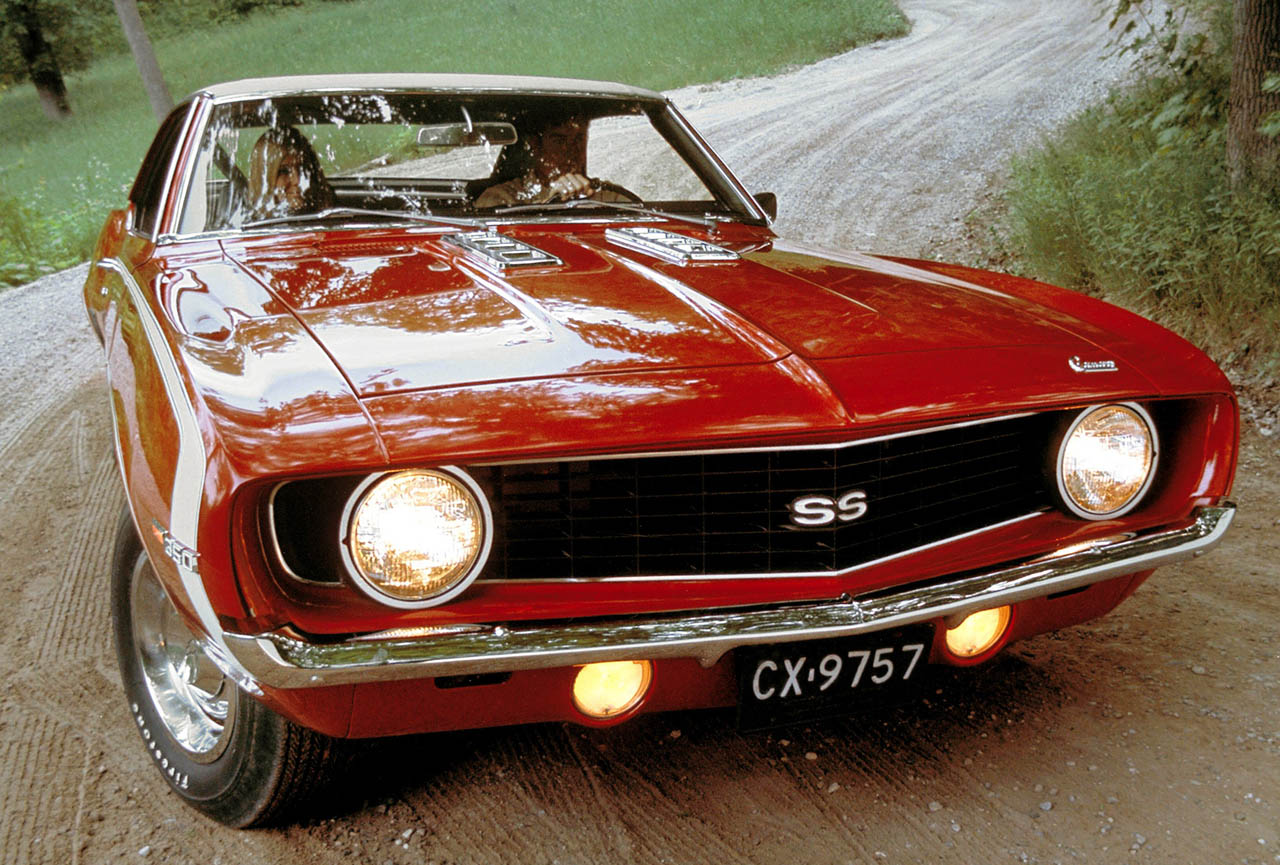 Camaro 'Museum' Puts History on Display
An unprecedented assembly of approximately 25 historic and milestone Camaro models – including the very first Camaro ever built – illustrates the car's history during the 2016 Camaro's introduction today on Detroit's Bell Isle Park.
It is the first time Chevrolet has gathered such a collection of historic production, concept and race cars, spanning the first five generations of the Camaro. Many of the cars are from the GM Heritage Collection, while others were loaned by private collectors for the special event.
"Heritage has always been part of the Camaro ownership experience and this 'museum' of Camaro's history shows how design and performance came together over the years to make it one of America's most iconic cars," said Todd Christensen, Camaro marketing manager. "It also provides a great opportunity to trace the lineage and cues – right up to the all-new 2016 Camaro – that evolved through the generations, while maintaining an unmistakable identity."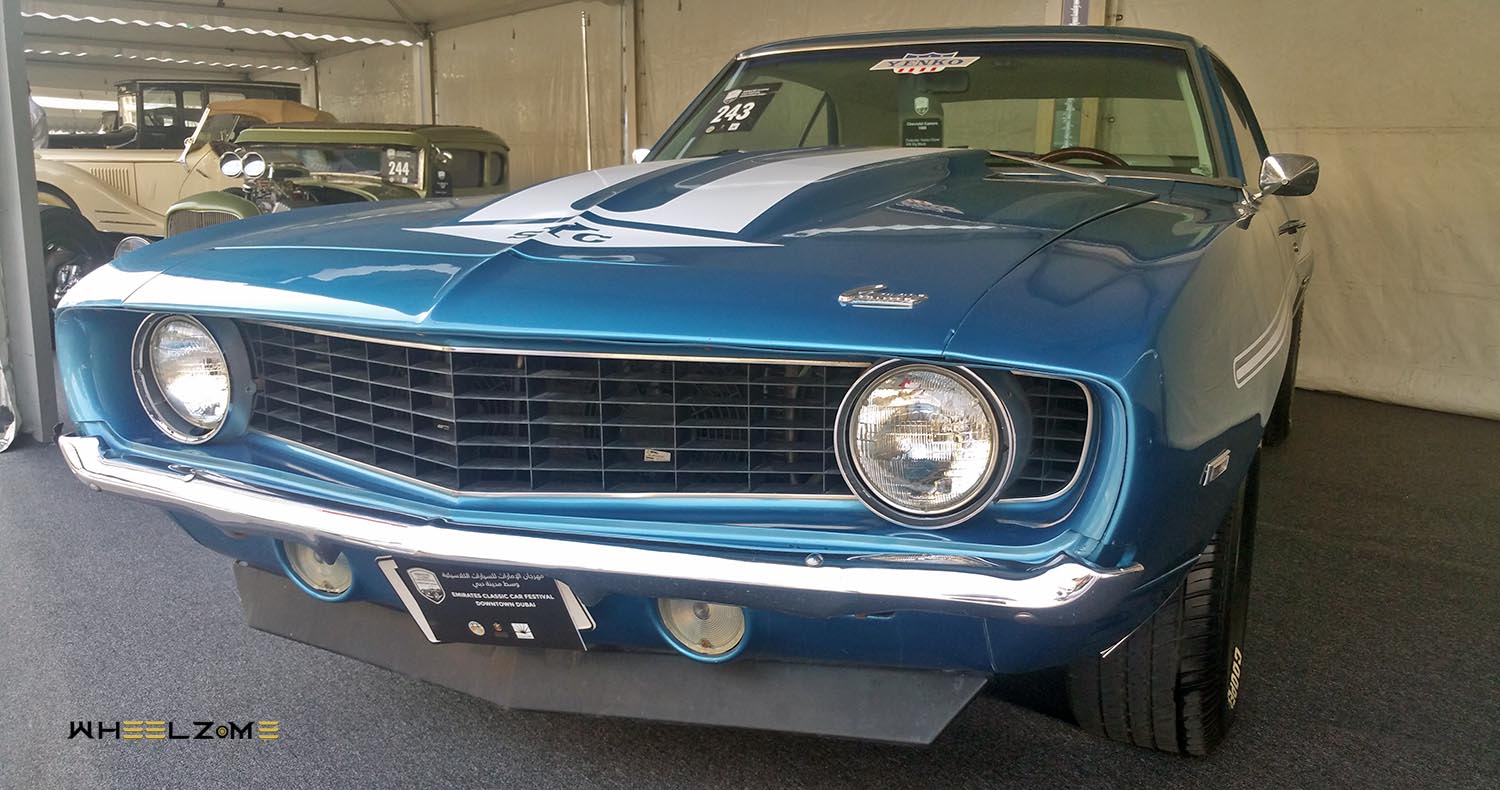 The one-of-a-kind Camaro collection includes:
FIRST GENERATION
1967 Camaro – VIN #100001
The first Camaro. Carrying VIN #100001, this 1967 Camaro is documented as the first of 49 hand-built "pilot assembly" vehicles built at the Norwood, Ohio plant in mid-1966 – early models built for evaluation before regular production commenced. It was fitted with a 3.7L inline-six engine and a three-speed manual transmission. It was the car Chevrolet used for the public introduction of the Camaro, in August 1966, shortly before the car went on sale. It was also used in a number of public relations photos and promotional films. It eventually went to an Oklahoma Chevrolet dealer and passed through several owners, before being turned into a drag racer in the 1980s. It was purchased by Cory Lawson around 2009 and he oversaw its restoration to its production-line condition, with documentation assistance from the GM Heritage Collection.
1967 Camaro Z/28
Developed specifically to homologate the new Camaro for SCCA's popular Trans-Am road-racing series, the Z/28 package was developed with special chassis and suspension components, along with a unique 302-cubic-inch version of the small block V-8 engine required to accommodate class rules limiting engine displacement to 305 cubic inches. Only 602 examples were built in 1967. This example has accumulated fewer than 50,000 miles since new and is equipped with the close-ratio four-speed manual transmission, a 3.73-ratio rear axle and heavy-duty disc brakes. It was originally sold in Nyack, New York, in April 1969.
1967 Camaro "Grumpy's Toy"
This is the legendary Bill "Grumpy" Jenkins 396-powered Camaro that tore through NHRA's Super Stock class for the 1967 championship – and set the stage for his influential involvement in Pro Stock, which debuted in 1970. Working in conjunction with Chevrolet Racing Director Vince Piggins, Jenkins' performance helped establish the Camaro's racing cred. It is believed this car may have been the first Camaro built with the L78-code 396 engine, rated at 375 hp. Regardless, it's a piece of drag racing history.
1968 Camaro Z/28 convertible
A one-of-none special model – the Z/28 wasn't offered as a convertible – built for Chevrolet general manager Pete Estes, this hand-built specialty Camaro not only fulfilled his desire for performance-oriented convertible with a full complement of features, but helped convince him to keep the Z/28 in the lineup for 1969. To that end, it featured a number of special parts not offered on regular-production 1968 Z/28 models, including a cross-ram intake manifold, cowl-induction hood and four-wheel disc brakes. Its uniqueness in the collector car world led to it being the first vintage muscle car to sell at auction for more than $100,000 – and that was in 1991.
1969 Camaro ZL1
This Cortez Silver Camaro ZL1 is number 66 of the 69 built in 1969 – all built through the COPO special order system with an all-aluminum 427 big-block engine. The first 50 were ordered by Illinois Chevy dealer Fred Gibb, because that was the minimum number of production vehicles NHRA required for Super Stock class eligibility. Along with its rare engine, this example is one of only 12 ordered with the famous Muncie M22 "Rock Crusher" four-speed manual transmission and one of only six delivered with Rally wheels. The 1969 Camaro ZL1 is arguably the most valuable production Camaro and one of the "blue chip" models of the muscle car collector world.
1969 Yenko Camaro
Another COPO special order-based performance model – with an iron-block 427 engine – this is one of around 200 created by Pennsylvania Chevrolet dealer Don Yenko. It is in very original condition, with a single re-spray of its Hugger Orange exterior color on all-original sheet metal. The drivetrain is believed to have never been removed and of the approximately 200 Yenko Camaros built, it is one of only 30 to be equipped with a Turbo 400 three-speed automatic transmission.
1967/1968 Camaro Z/28 Penske/Sunoco race car
In 1967, Roger Penske was beginning his long and remarkable career as a businessman and racing team owner. He quickly teamed with driver Mark Donohue and began a dual assault on two SCCA Professional Series: the US Road Racing Championship and the Trans-Am using Chevy powered Lola race cars and the all-new Chevy Camaro. After an inauspicious start with the Camaro, the team experimented with a lightweight body using acid-dipped sheet metal, which helped give the car a competitive edge. It was updated with 1968 Camaro body components in an effort two field two cars for the team at the Sebring 12-hour race that year. This car has been restored to its 1968 Sebring appearance, where it won the Trans-Am class and finished third overall. It is presented courtesy of Mr. Patrick Ryan.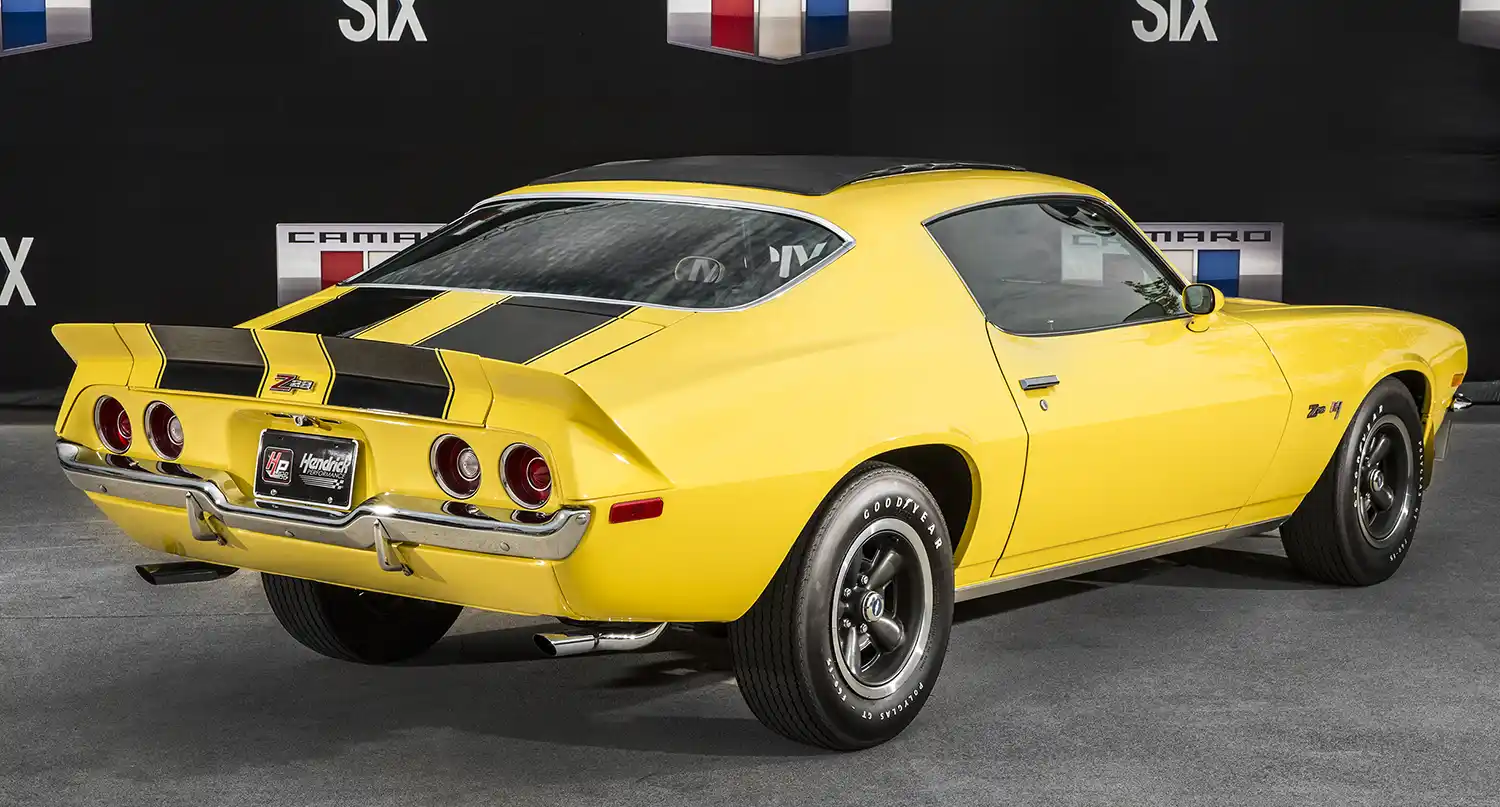 SECOND GENERATION
1970 Camaro Z28 'Hurst Sunshine Special'
It was the first year of the Camaro's second generation and was also the high water mark for its performance, with the 360-hp LT-1 engine. It featured a solid-lifter camshaft and a high, 11.0:1 compression ratio. This unique version is the Hurst Sunshine Special, one of three cars built with a prototype power-sliding sunroof – a feature that never saw production. Of the three built, this is the only one known to exist. Along with testing for the sunroof, Chevrolet used this car in the wind tunnel to test front and rear spoilers for the SCCA Trans-Am series. It is part of the Rick Hendrick Collection.
1974 Camaro Z28
Representing the first year of a new, sloping front-end design and wraparound taillamps, the 1974 Camaro's facelift answered new federal bumper standards. New extruded and polished aluminum front and rear bumper added nearly 7 inches to the car's overall length. The Camaro Z28 featured a 245-hp version of the 5.7L small block V-8 engine, along with front and rear spoilers and a bold hood graphic that left no ambiguity to the car's designation. This example is part of the GM Heritage Collection and is one of 13,802 sold that year. Chevrolet put the Z28 on a two-year hiatus after 1974.
1977 Camaro Z28
After a two-year absence, the Z28 returned to the Camaro lineup with a greater emphasis handling, and was distinguished by blacked-out trim and a unique intake scoop-inspired hood graphic. Power came from a 5.7L small block V-8 rated at 185 hp and a strong, 280 lb-ft of torque. The engine was matched with a Borg-Warner four-speed manual fitted with a performance-oriented gear set. The Z28's special suspension included specific shocks, stiffer springs and larger-diameter stabilizer bars. There were 14,349 Z28 models were sold in its return year, helping Camaro sales climb to 218,853, beating Mustang for the first time ever.
1978 Camaro Z28
Camaro received a facelift in 1978 that introduced body-color, molded urethane front and rear fascias. The updated appearance was more contemporary and customers responded enthusiastically to the fresh Camaro, snapping up 247,437 of them. Z28 sales hit a record 54,907 that year, too, with 5,907 of them going to Canada. This is one of those rare Canadian models, which features a 170-hp 5.7L small block V-8 and a three-speed automatic transmission. Although most of the content is the same as U.S. models, it has metric instruments. It was purchased from the original owner and has approximately 6,000 original miles. It is now part of the Rick Hendrick Collection.
1981 Camaro Pro Stock race car
This historic Reher-Morrison drag racer was driven by Lee Shepherd in 1981 to the team's first of four consecutive NHRA Pro Stock titles – domination driven by NHRA's change to a 500-cubic-inch engine size. This restored race car is fitted with the NHRA championship-winning engine, which is teamed with a three-speed Lenco racing transmission. From 1981 to 1984, Shepherd reached the finals in 44 of 56 NHRA national events, winning 26 of them. The team also was the first to win NHRA and IHRA drag racing championships in the same year and they did it with this car. It is part of the Rick Hendrick Collection.
THIRD GENERATION
1982 Camaro Z28 Indy Pace Car
For first year of its third generation, Camaro was selected as the Indianapolis 500 Pace Car. Based on the Camaro Z28, which featured the first-ever use of electronic fuel injection, two specially modified examples – the primary Pace Car and a back-up – featured all-aluminum versions of the 5.7L small-block engine, producing 250 horsepower. Chevrolet produced 6,360 replicas, all powered by the 5.7L Cross-Fire Injection engine. This car is one of the two built for duty on the track. It's the back-up car, distinguished from the replicas with clear headlamp covers and safety lights.
1985 Camaro IROC-Z
Named for the International Race of Champions series, which pitted drivers from different racing series in identically prepared Camaro race cars, the IROC-Z production model brought a higher degree of performance to the street in the 1980s. It offered the all-new 5.0L Tuned Port Injection V-8 engine, rated at 215 hp, along with four-wheel disc brakes, special 16-inch wheels and additional exterior appointments. The IROC-Z was an instant hit, racking up 21,177 sales in its first year. This black example is displayed courtesy of Dennis and Veronica Mykols. It has 58,000 miles and wears its original black paint and distinctive IROC-Z graphics.
1987 Camaro IROC-Z convertible
This 1987 Camaro IROC-Z represents the first Camaro convertible model offered since 1969. All convertible models in 1987 were converted from production "T-top" coupes by ASC International. As an IROC-Z – named for the International Race of Champions series, which pitted drivers from different racing series in identically prepared Camaro race cars – it featured four-wheel disc brakes, 16-inch aluminum wheels, a specific "aero" body package and more. Under the hood is a 5.0L small-block V-8 and four-speed automatic transmission. This example is nearly factory fresh, with just more than 4,000 original miles.
1992 Camaro Z28 25th Anniversary
In 1992, Camaro celebrated its 25th anniversary and marked the final year of its third generation. It was a generation that saw a marked return to performance, culminating in the 245-hp 5.7L Tuned Port Injection engine offered this year. All '92
Camaro models received 25th anniversary badges on their instrument panels, but only a Camaro with the Heritage Package – like this example – had another badge on the rear deck lid. The package also included the rally stripes on the hood, deck lid and rear spoiler, black headlamp pockets and a body-color grille insert. This example is also equipped with the track-oriented 1LE package – one of only 705 built in 1992.
FOURTH GENERATION
1993 Camaro Z28 Indy Pace Car
As was the case in 1982 – and the first year of Camaro production in 1967 – the all-new Camaro generation was selected as the Indianapolis 500 Pace Car. For the fourth generation, the performance-oriented Z28 on which the Pace Car was based introduced the Gen II Small Block V-8. Dubbed LT1, the new 5.7L engine built on the design features of the previous 5.7L TPI engine with a reverse-flow cooling system and additional changes. It was rated at 275 hp – the most in a Camaro V-8 since 1971. This Pace Car is one of three specially outfitted for track duty in 1993. Chevrolet also sold 645 replicas to the public, all distinguished by the multicolor "ribbon" graphics of the track cars.
1996 Camaro SS
The return of the Camaro SS in 1996 was marked with a bold hood scoop, taller rear spoiler and ZR1-style 17-inch wheels – as well as more horsepower. The 5.7L LT1 engine was fed more fresh air by the hood scoop, which helped push horsepower from the Z28's standard 285 hp to 305 hp. Additional performance optional equipment included a Hurst short throw shifter, a "cat-back" exhaust system, a Torsen limited-slip differential and a "Level II" suspension package that include track-oriented 1LE components. The cars were transformed from Z28 models to the SS by SLP Engineering, of Tom's River, N.J., at a secondary assembly facility. Only 2,269 examples were built that inaugural year. This example is owned by Carl Lins and is #240 of the production run. It is one of only 115 Arctic White hardtops – and only 73 of them, like this car, were equipped with the 6-speed manual transmission.
1996 Camaro AER/Sunoco race car
By the mid-1990s, the Trans-Am racing series had evolved from its roots as a production vehicle-based class into a field of purpose-built race cars. It was undergoing a revival, as well, driven by longtime "pony car" competitors battling it out on road and street courses across North America. Canadian driver Ron Fellows piloted the AER Manufacturing Camaro owned by Buzz McCall and for 1996, Sunoco came on board as a sponsor, putting the famous Sunoco blue livery on a Camaro Trans-Am racer for the first time in decades. This is the car Fellows won four races in that season, coming in third in points. It is presented by Mr. Patrick Ryan.
1998 Camaro SS
Camaro's front-end styling was updated in this mid-generation model year and it introduced the Gen III Small Block V-8 for Z28 and SS models, which would quickly be known simply as the LS1. It was rated at 305 hp in the Z28 and 320 in the SS. Along with greater horsepower than the previous engine, the LS1 featured all-aluminum construction and composite intake manifold – lightweight attributes than enhanced front-to-rear weight balance and helped the cars sprint from 0 to 60 mph in about 5.2 seconds. This early production model is one of the first SS models built, with VIN #0014.
2002 Camaro Z28
On August 27, 2002, in its 35th anniversary year, Chevrolet suspended production of the Camaro. This red Camaro Z28 convertible was the last car off the line that day. Its Bright Rally Red exterior color was the most popular that year, accounting for nearly 25 percent of all Camaro models built. More than half of all Camaro models sold that year featured the LS1 V-8 engine – rated at 310 hp in the Z28 – and about 24 percent of them, like this example, matched the LS1 with a six-speed manual transmission. This milestone Camaro is part of the General Motors Heritage Collection.
FIFTH GENERATION
Camaro concept coupe
This is the silver, pre-production concept vehicle introduced at the 2006 North American International Auto Show in Detroit – and was named Best in Show by AutoWeek. With design cues clearly inspired by the car's first generation, the concept was a complete departure from the fourth-generation Camaro that ceased production in 2002. The concept's perfect proportions and heritage-inspired design elements carried over virtually unchanged to the production model that debut of the all-new 2010 production model. This concept is part of the GM Heritage Collection.
Camaro concept convertible
Following the original Camaro coupe concept, this orange, pre-production concept vehicle was introduced at the 2007 North American International Auto show. And while it previewed the production Camaro convertible that would come a few years later, it continued to honor the past with historic cues including a contemporary version of the classic Hugger Orange exterior color – complete with SS hood and deck stripes – and a houndstooth interior that was popular on 1969 models. This concept is part of the GM Heritage Collection.
2010 Camaro SS
The fifth-generation Camaro was introduced in spring 2009 as a 2010 model. It heritage-inspired styling was an immediate hit, generating 61,648 sales in that first, abbreviated calendar year – and growing to 88,249 by 2011. The SS models offered a 6.2L "LS3" Small Block V-8 rated at 426 hp. This is the first production fifth-generation Camaro built, carrying vehicle identification number #001, and is part of the GM Heritage Collection.
2012 COPO Camaro race car
This is the first production model of the factory-built drag racers designed for NHRA Stock and Super Stock competition. Only 69 were built that year. Each was built at a specialized assembly facility using the same "body in white" body structures as regular-production models, but fitted with racing-spec equipment, including a choice of racing engines, a protective roll cage, racing instrumentation and a drag racing-capable solid rear axle in place of the production-type independent rear suspension. This car is part of the GM Heritage Collection.
Camaro Z/28 Nürburgring test car
Made famous in a video viewed nearly 1.15 million times on YouTube, this engineering prototype vehicle was used for the famed, 7:37.40 run around Germany's famously tough track – when it was partially wet. Apart from some safety equipment for the track and camouflage on the bodywork, it is outfitted with the same production-spec content of the production Z/28, including its racing-derived spool-type dampers, unique helical-gear limited-slip differential and 505-hp LS7 7.0L engine with dry-sump oiling. This car is part of the GM Heritage Collection.
Z28.R race car
The Chevrolet Camaro Z/28 returns to its racing roots with Camaro Z/28.R race car – one of the most production-based competitors on the track, sharing aero, engine and even axle components with the regular-production Camaro Z/28. In fact, apart from series-mandated equipment and specialized suspension components needed for endurance racing, the Z/28.R is as close to a production-spec race car as you'll find on the track – including the 7.0L LS7 engine.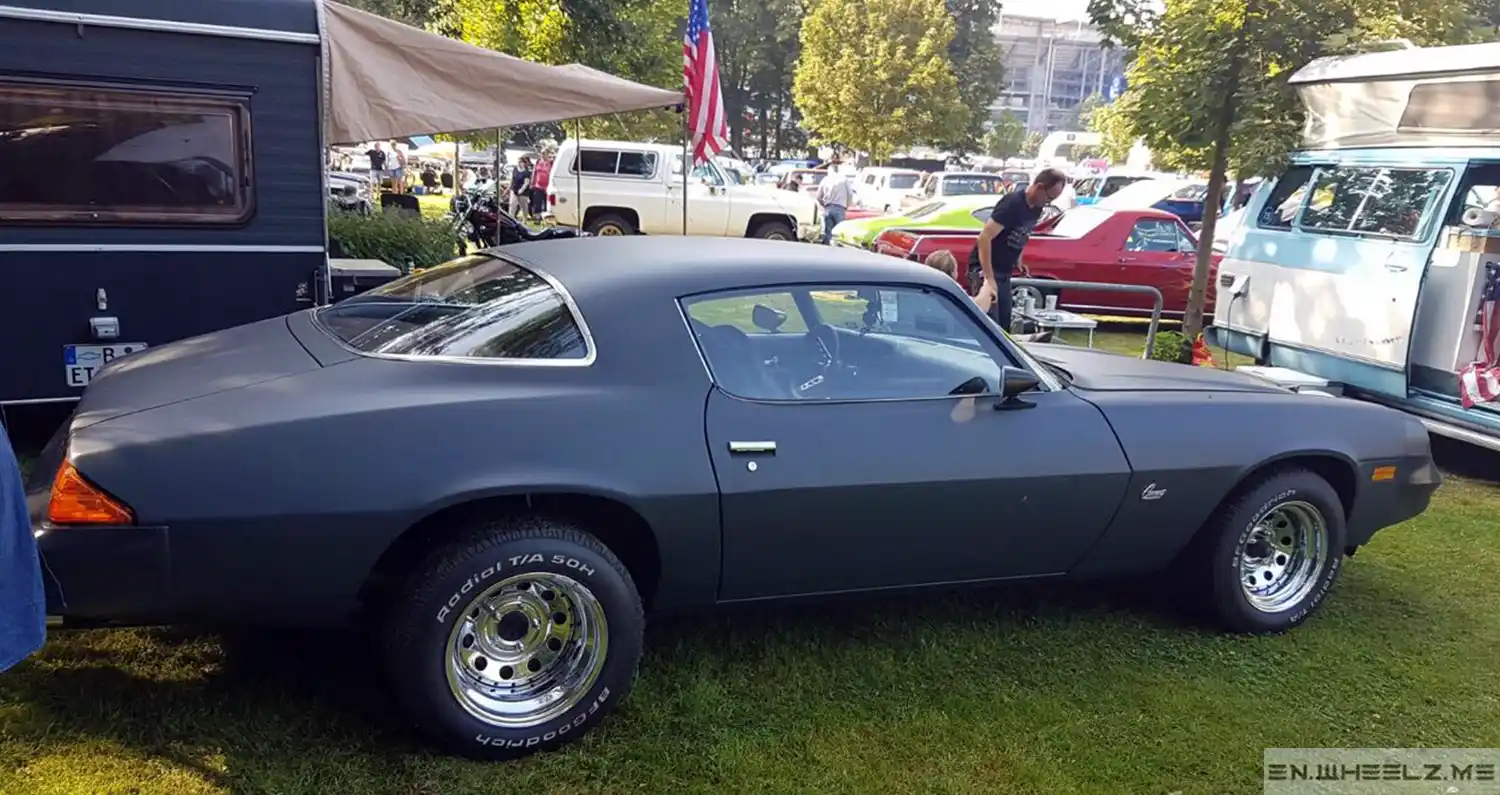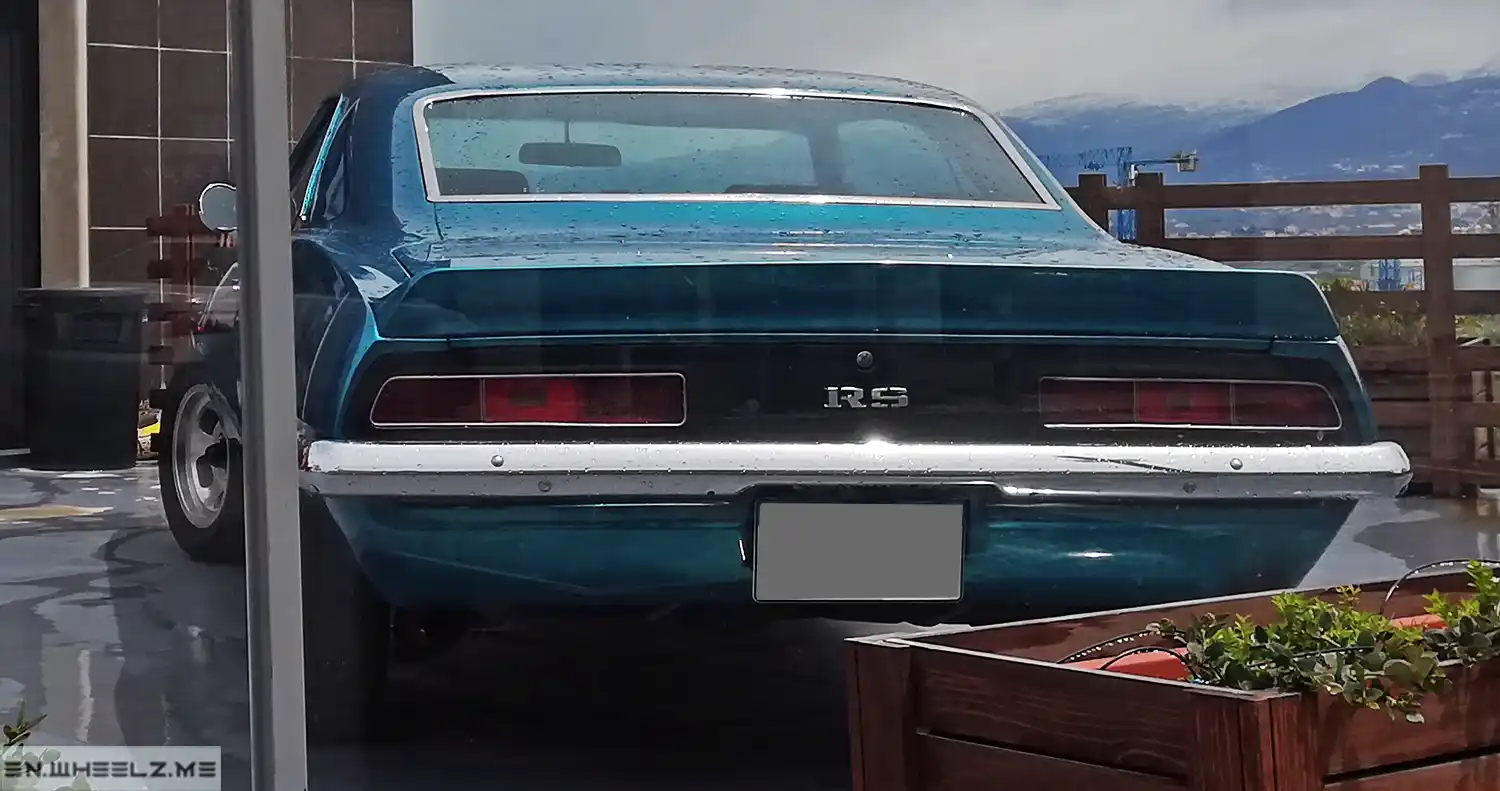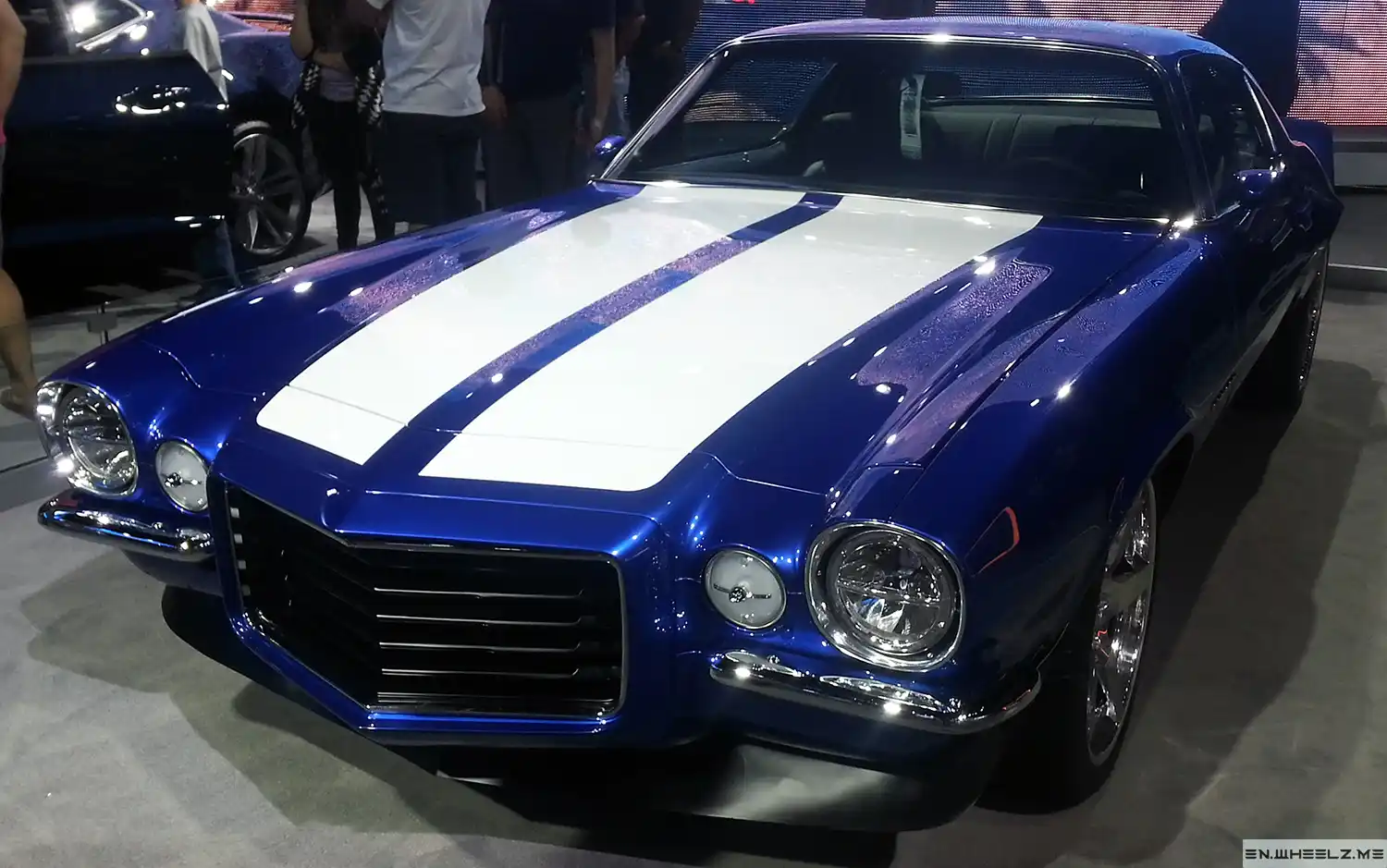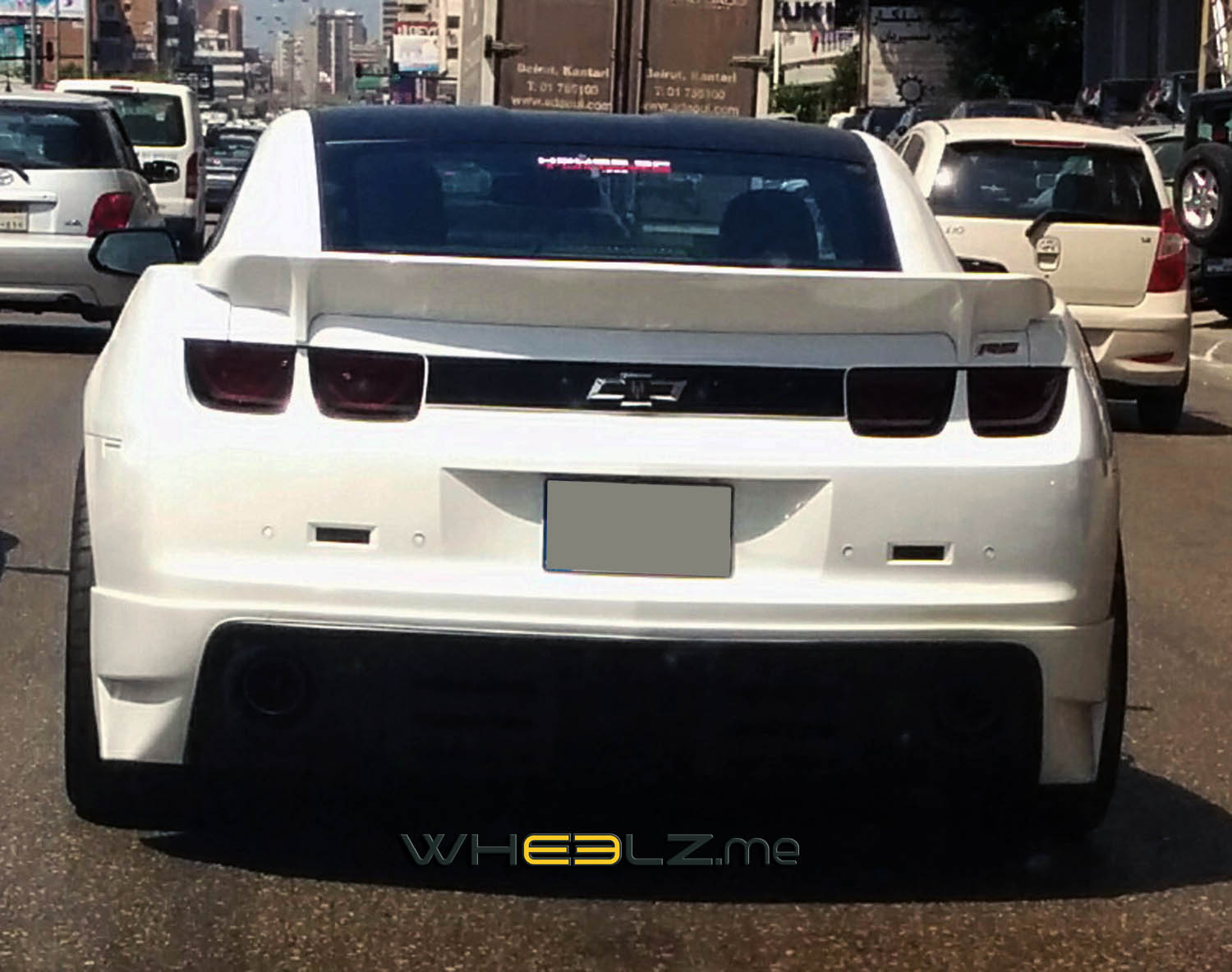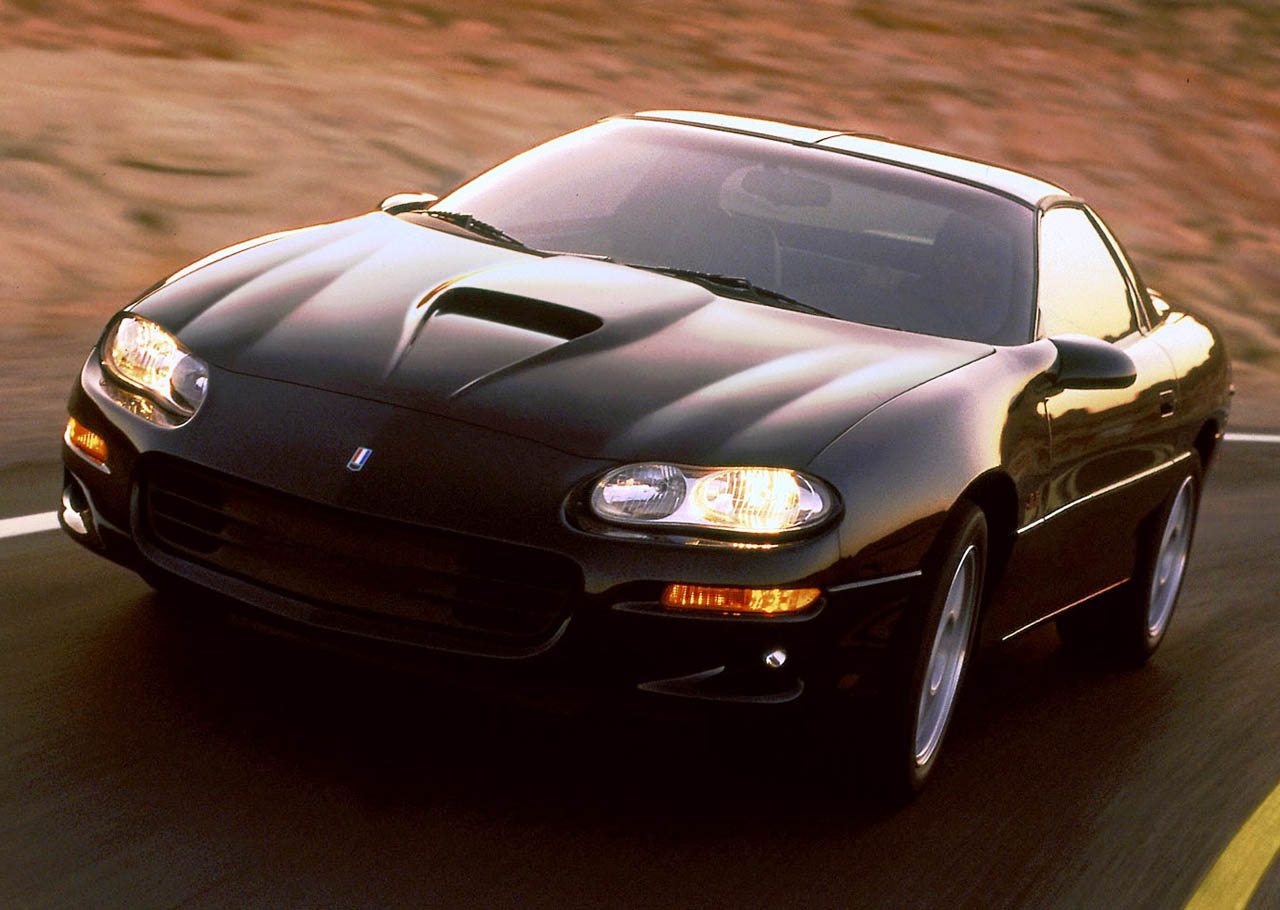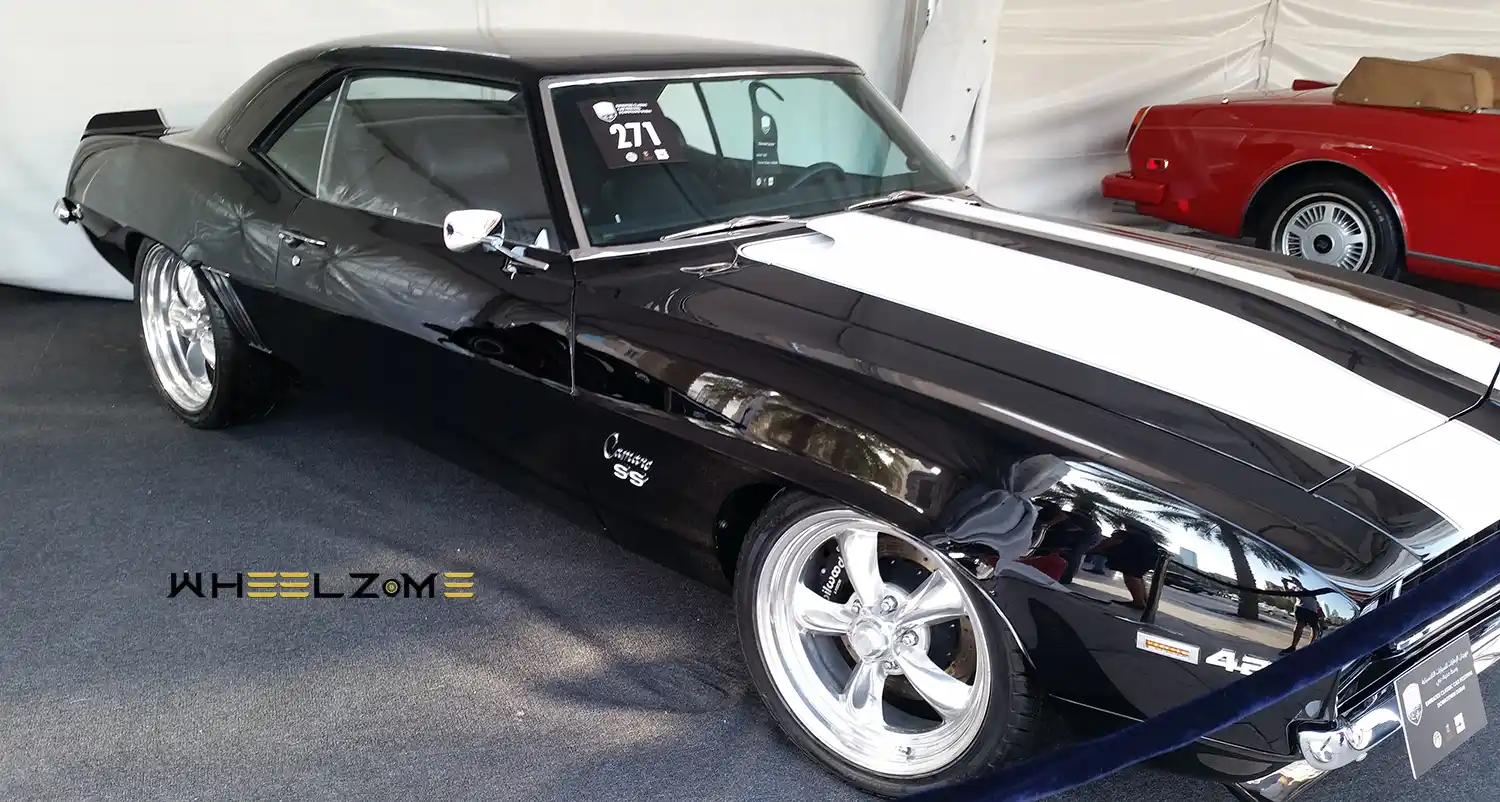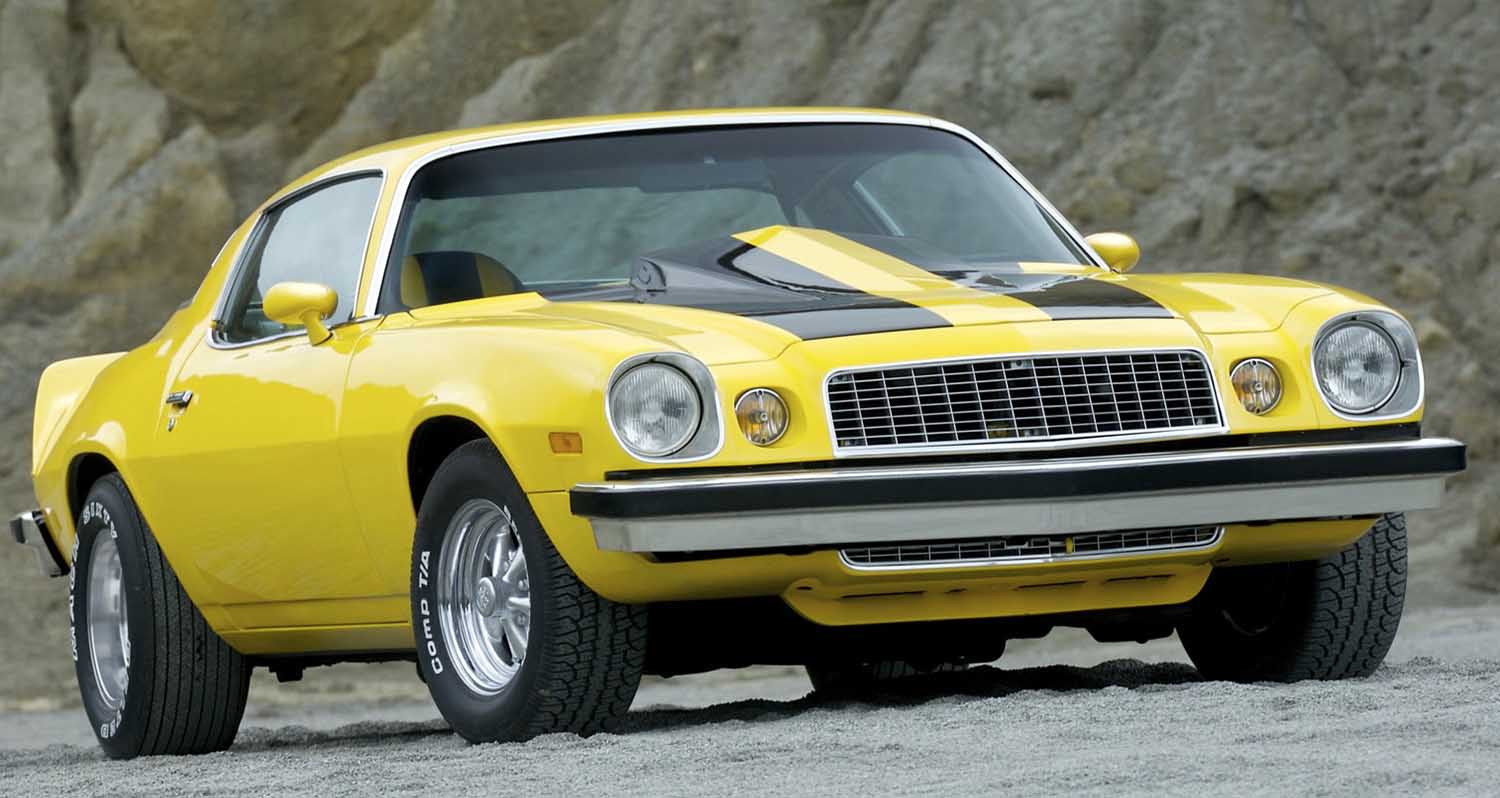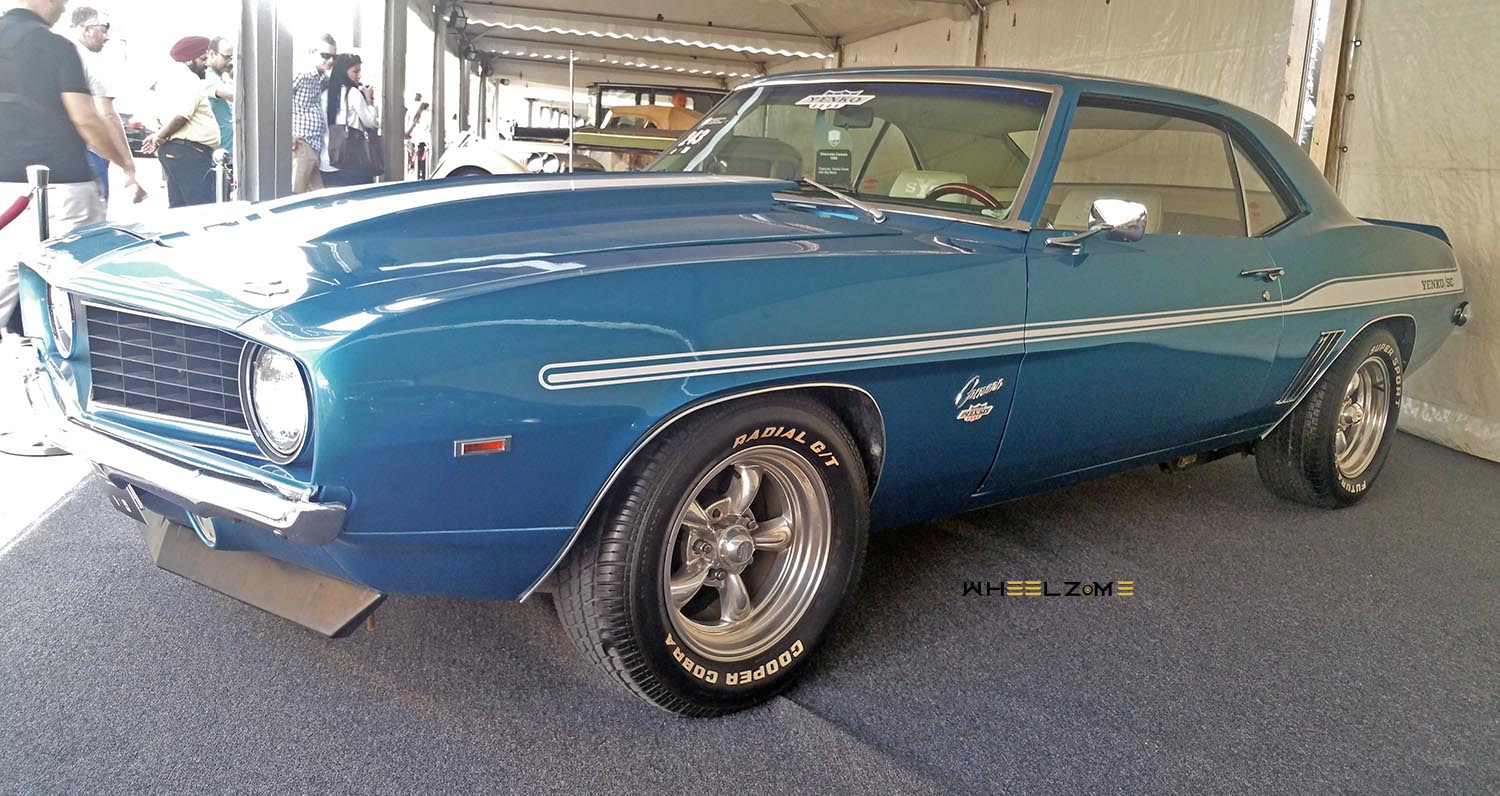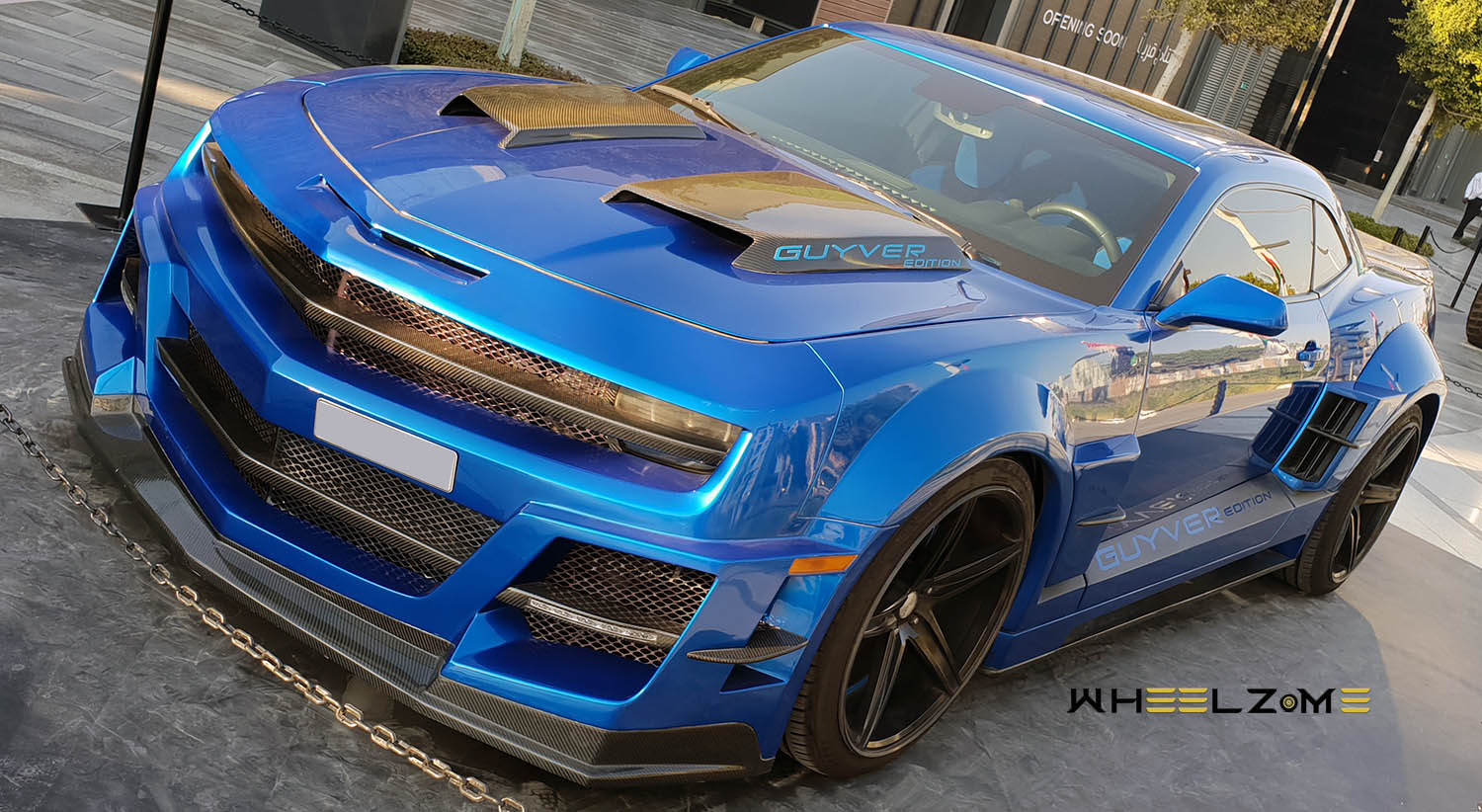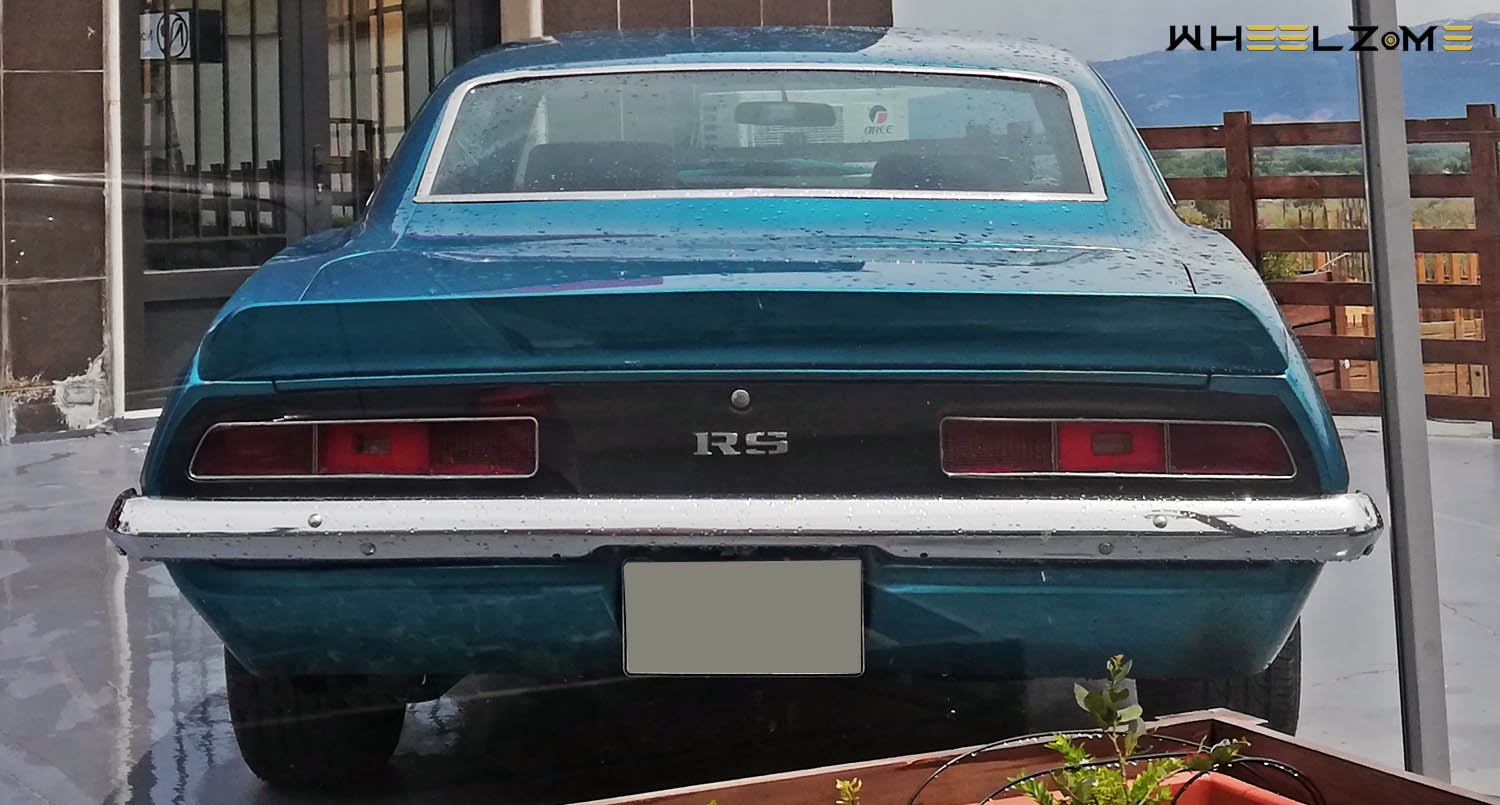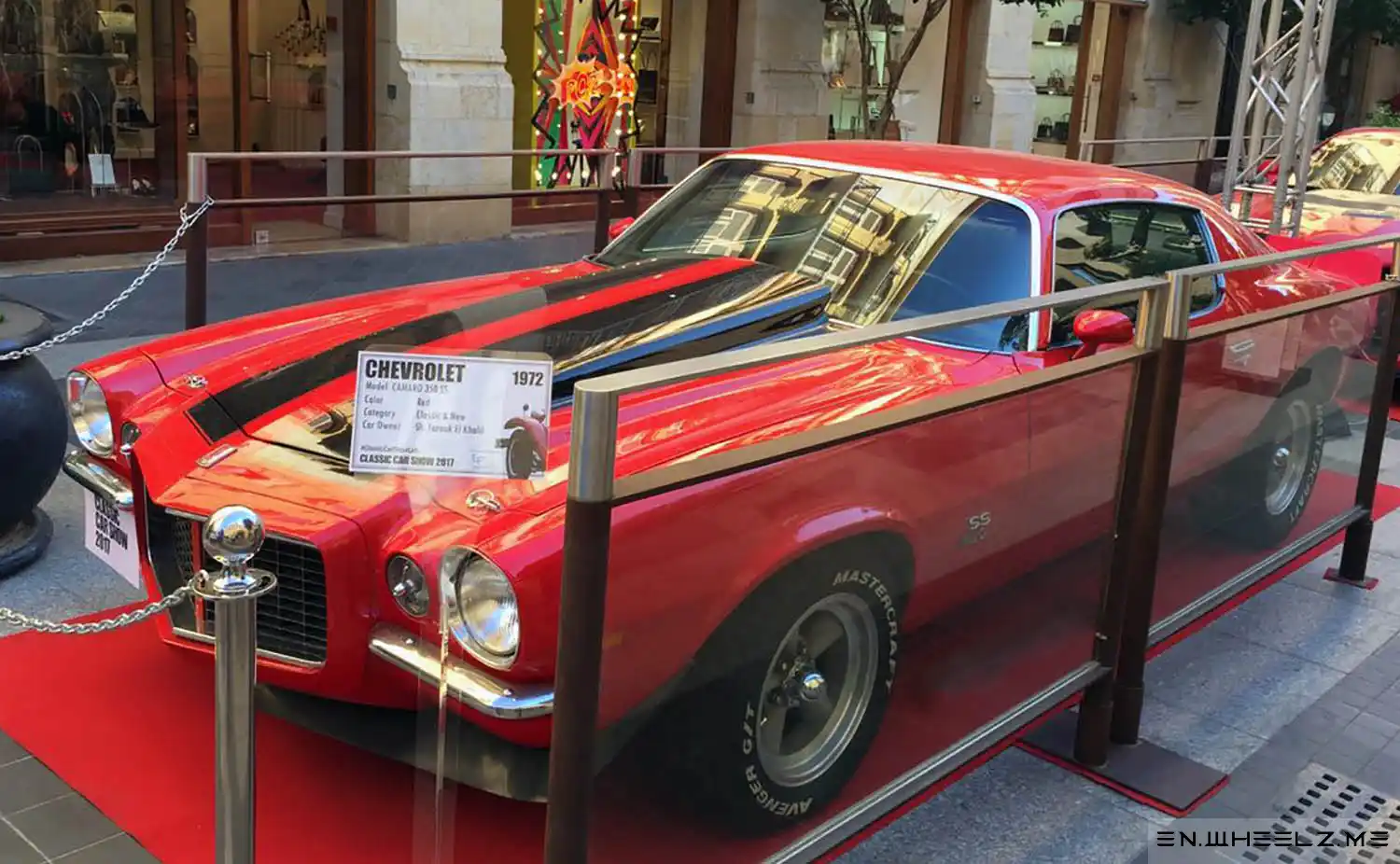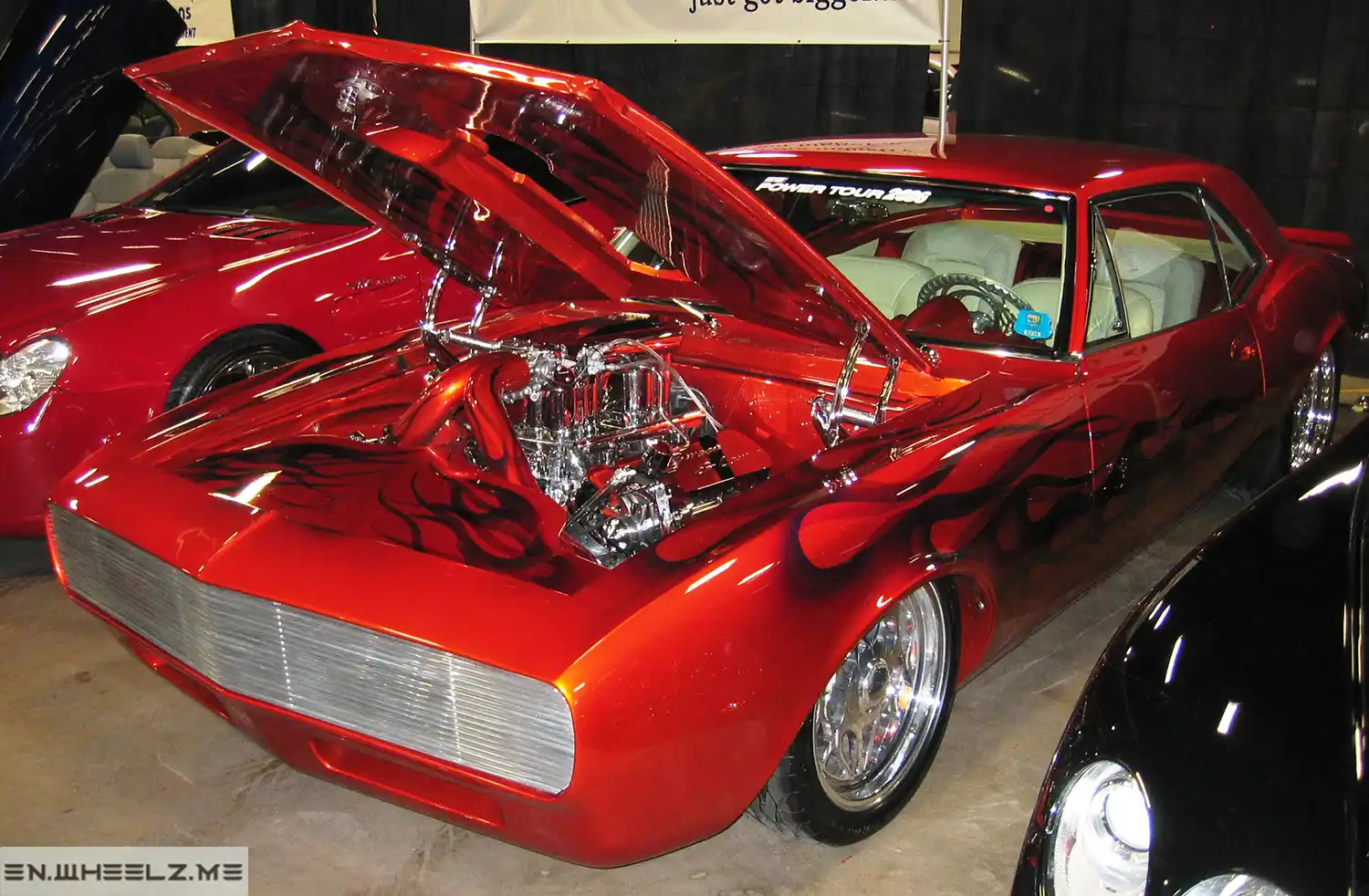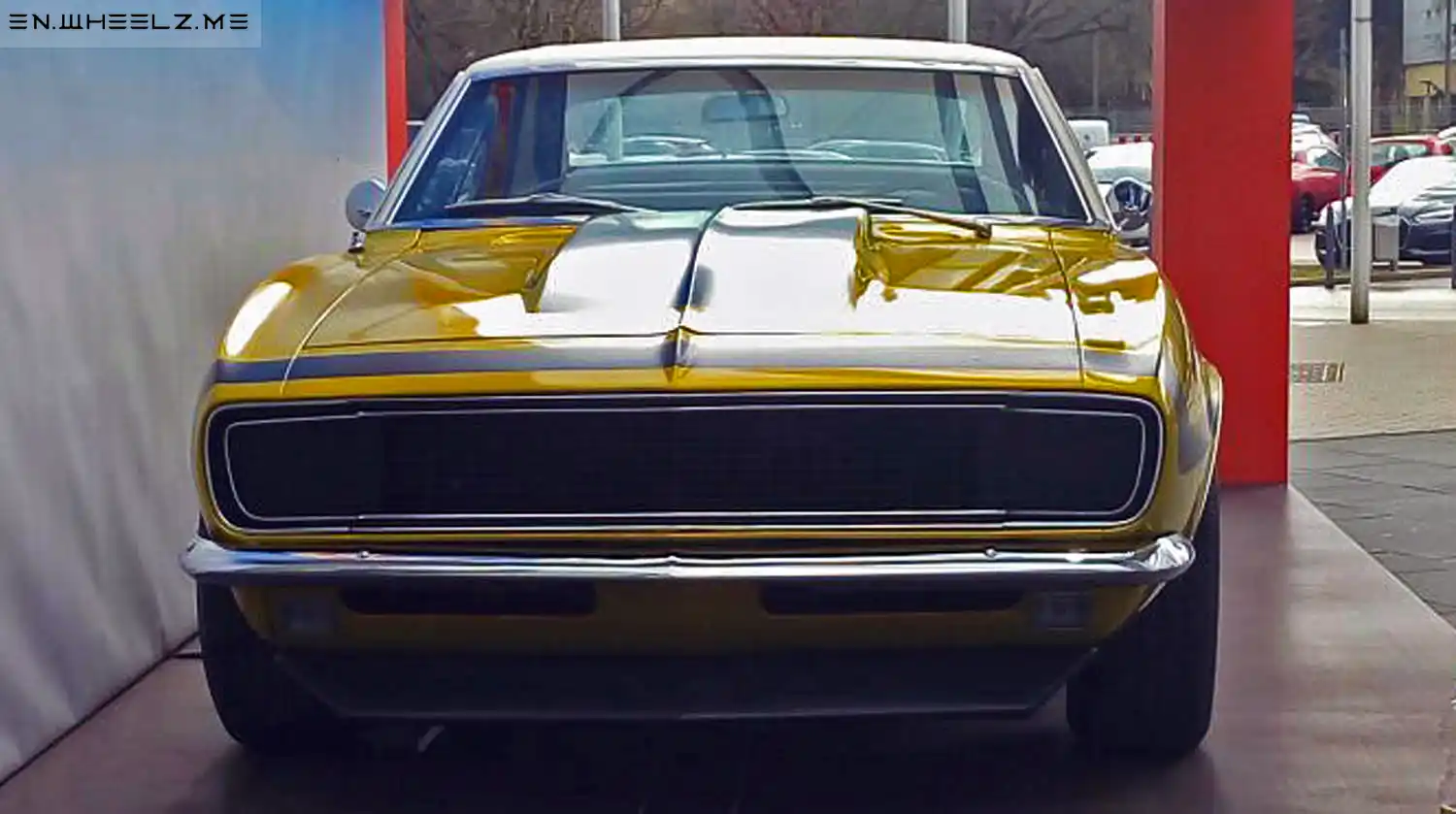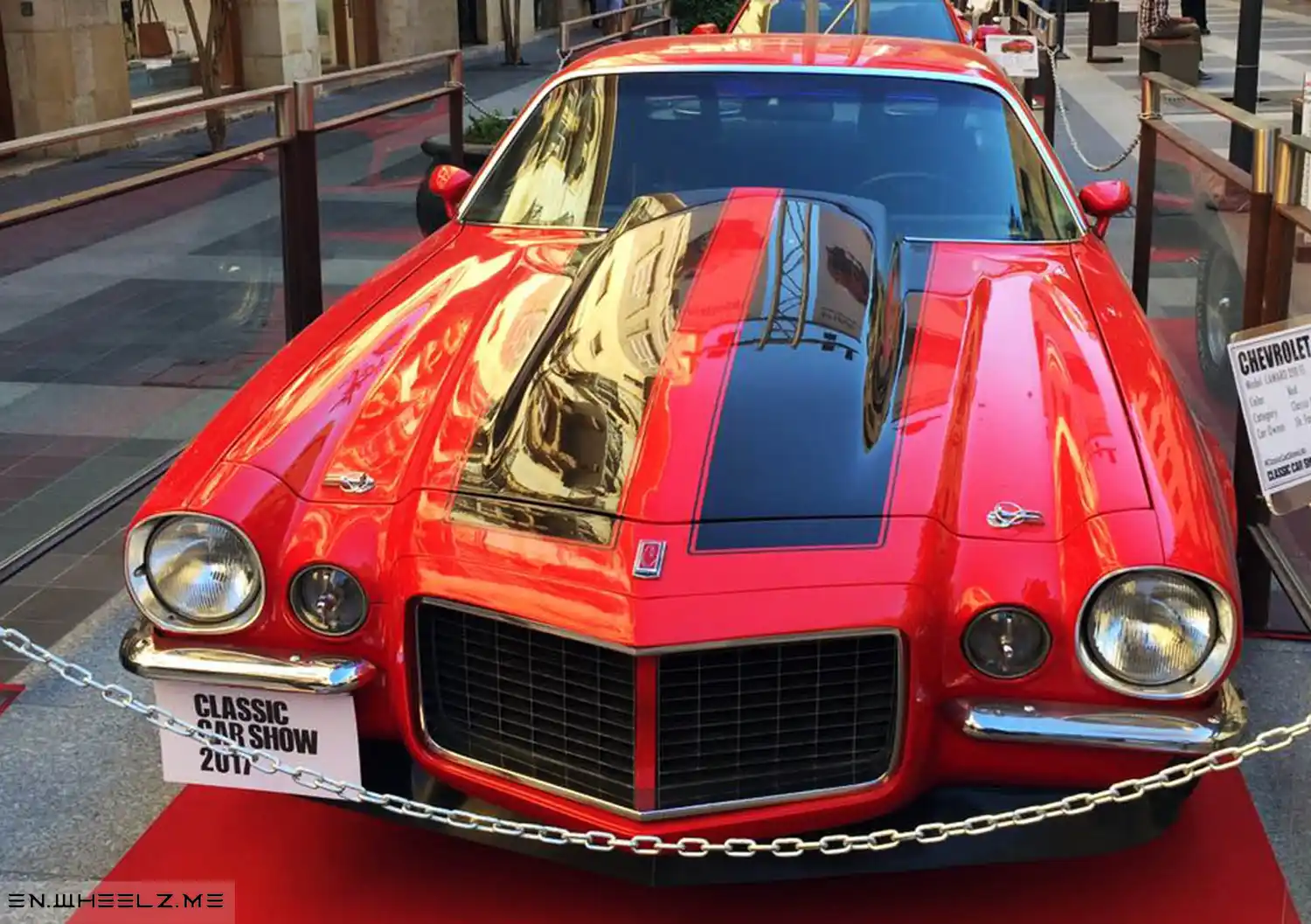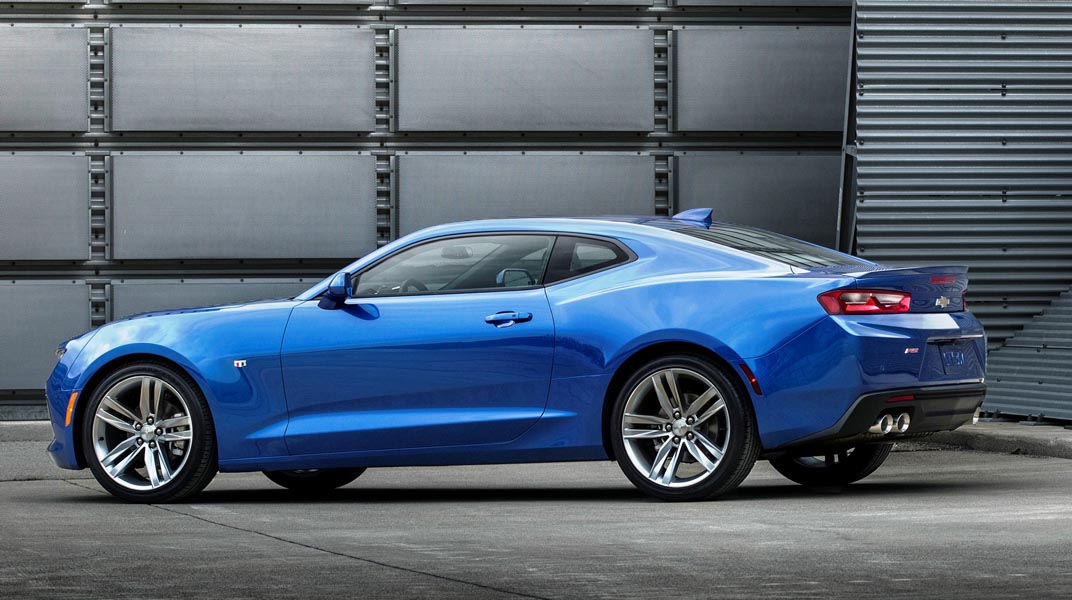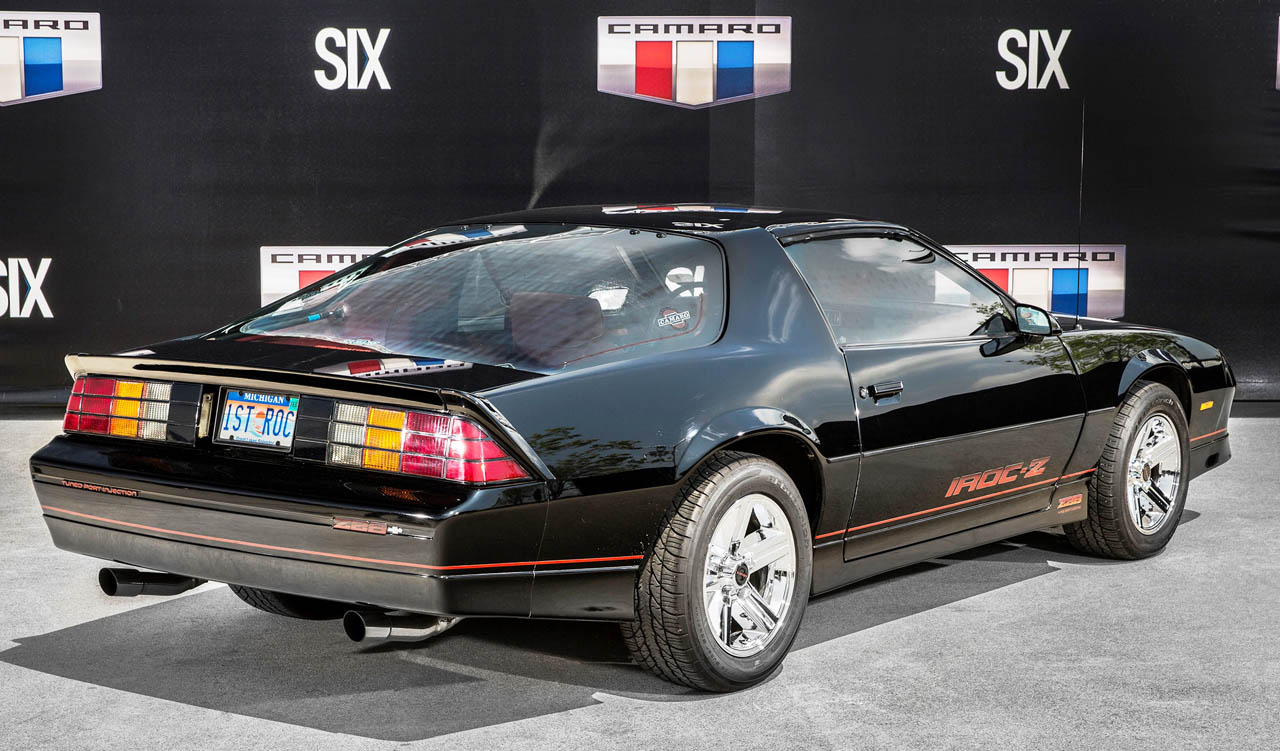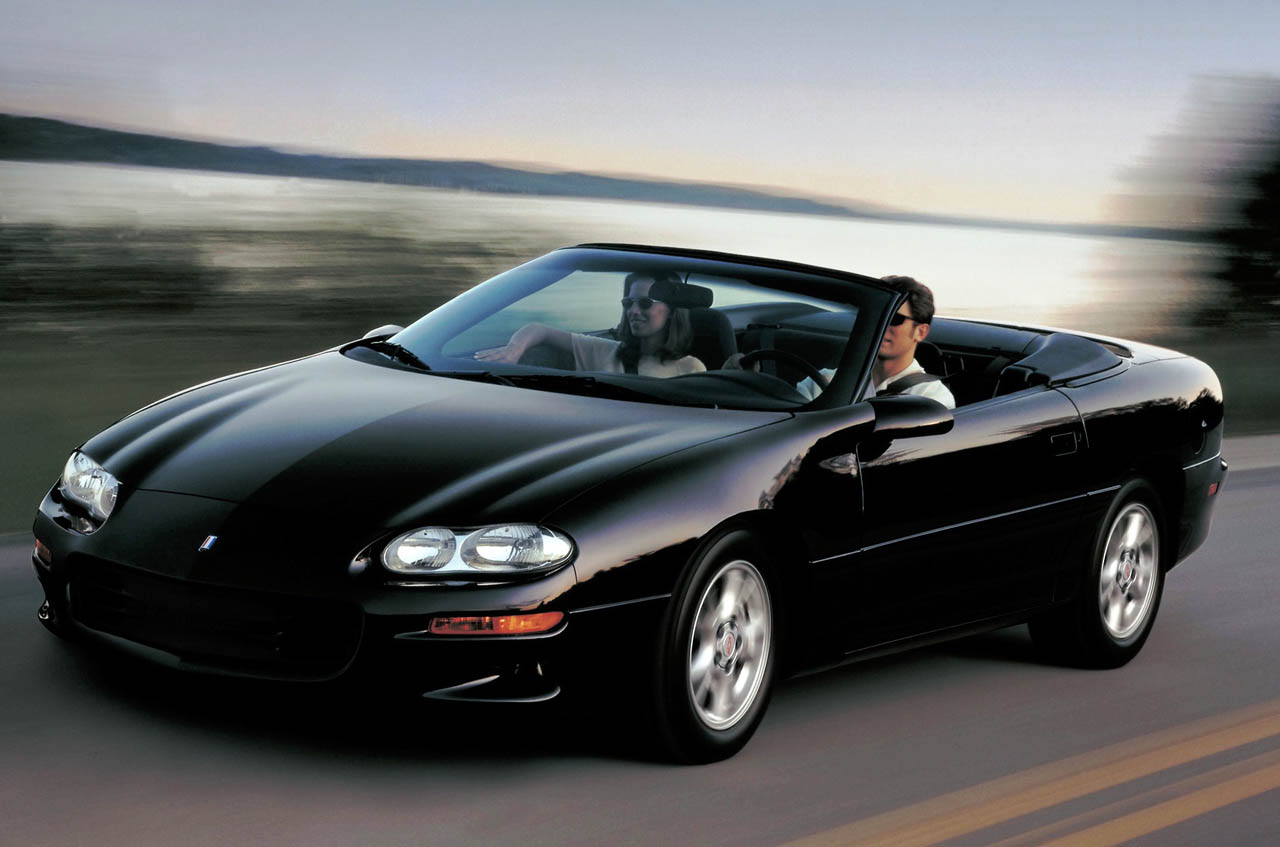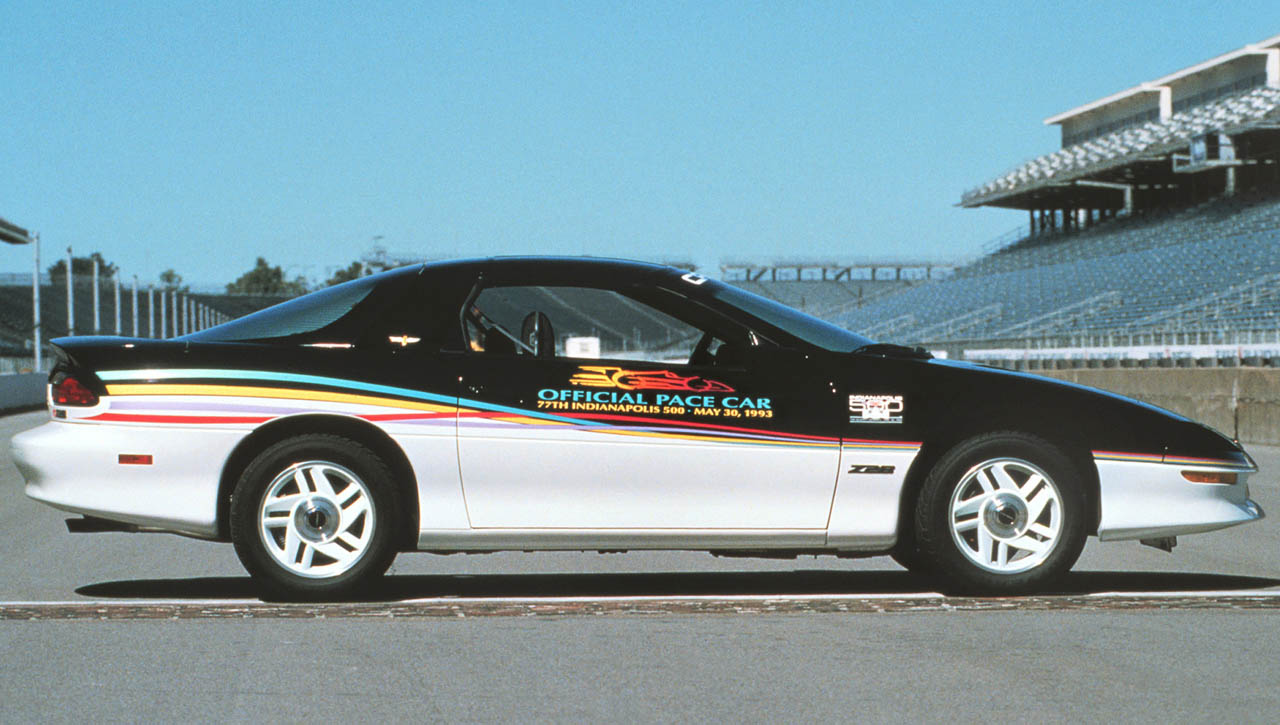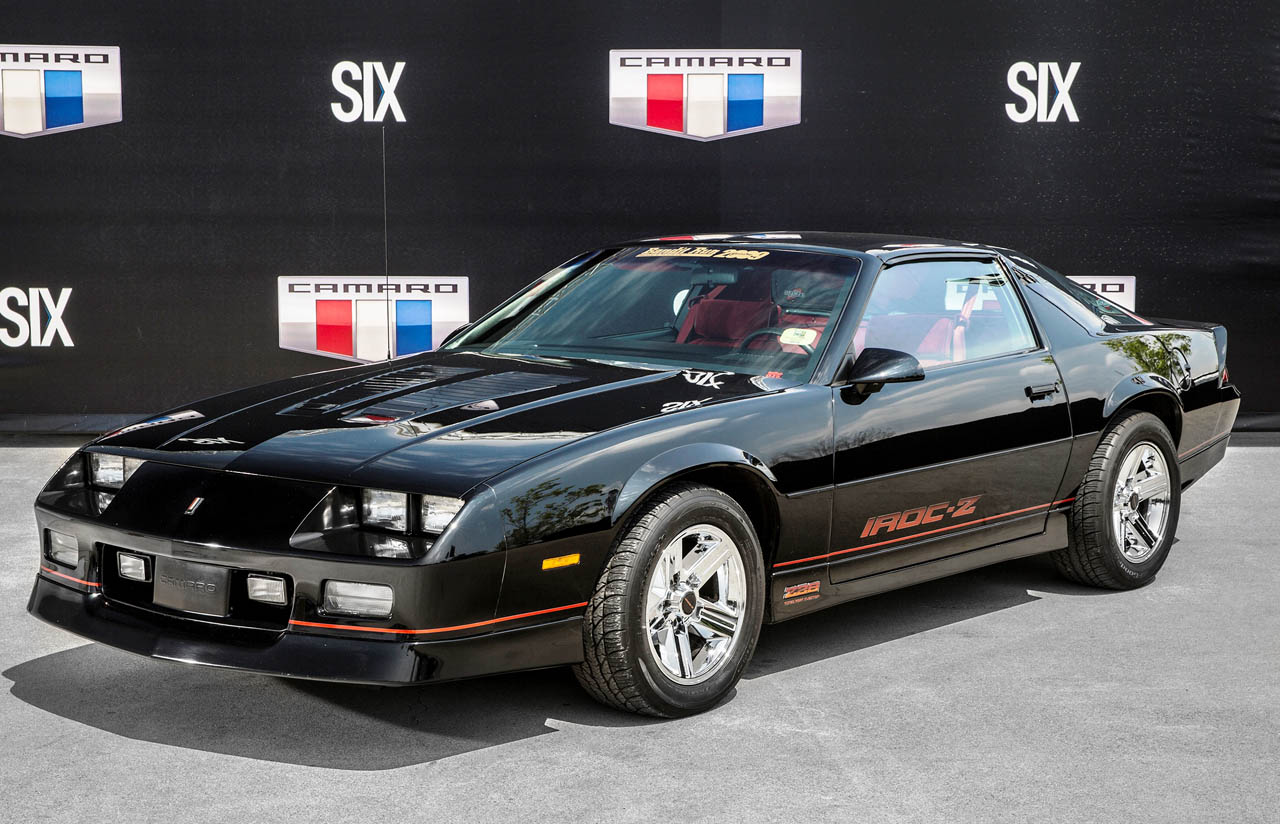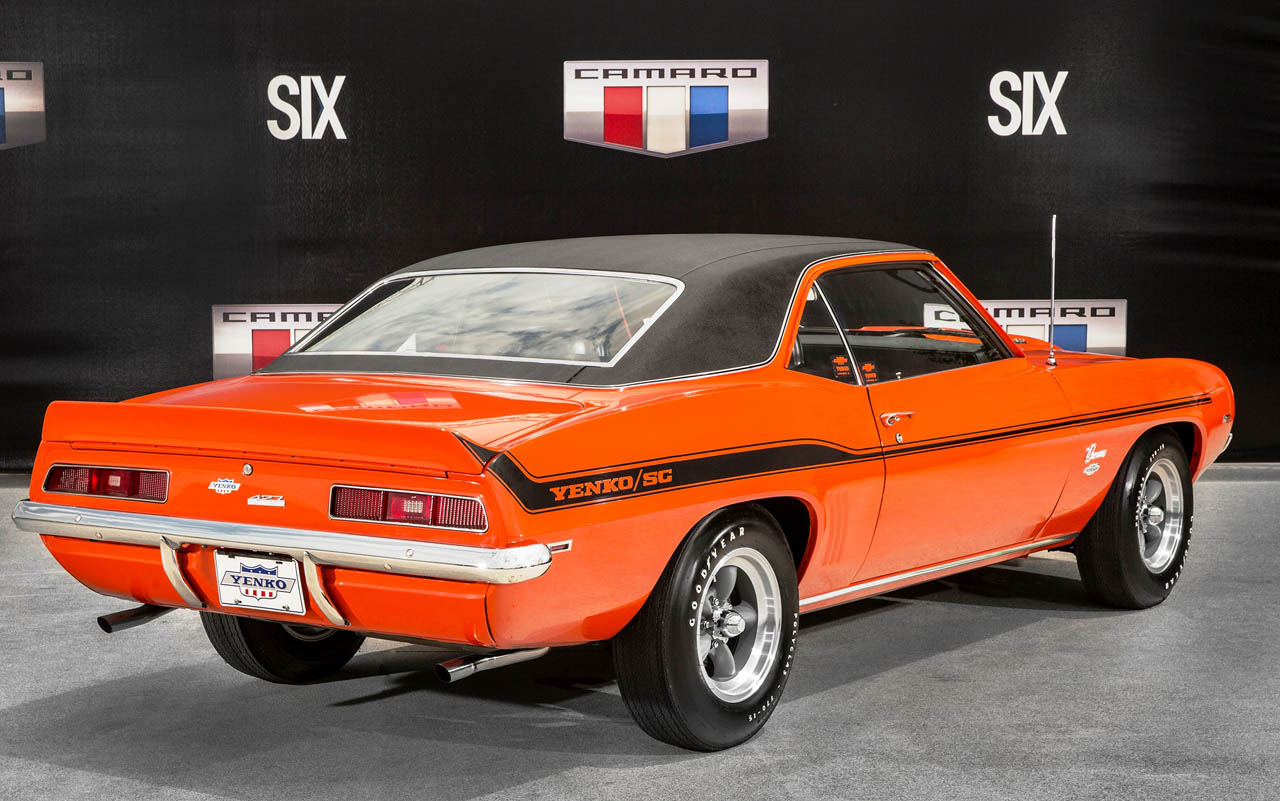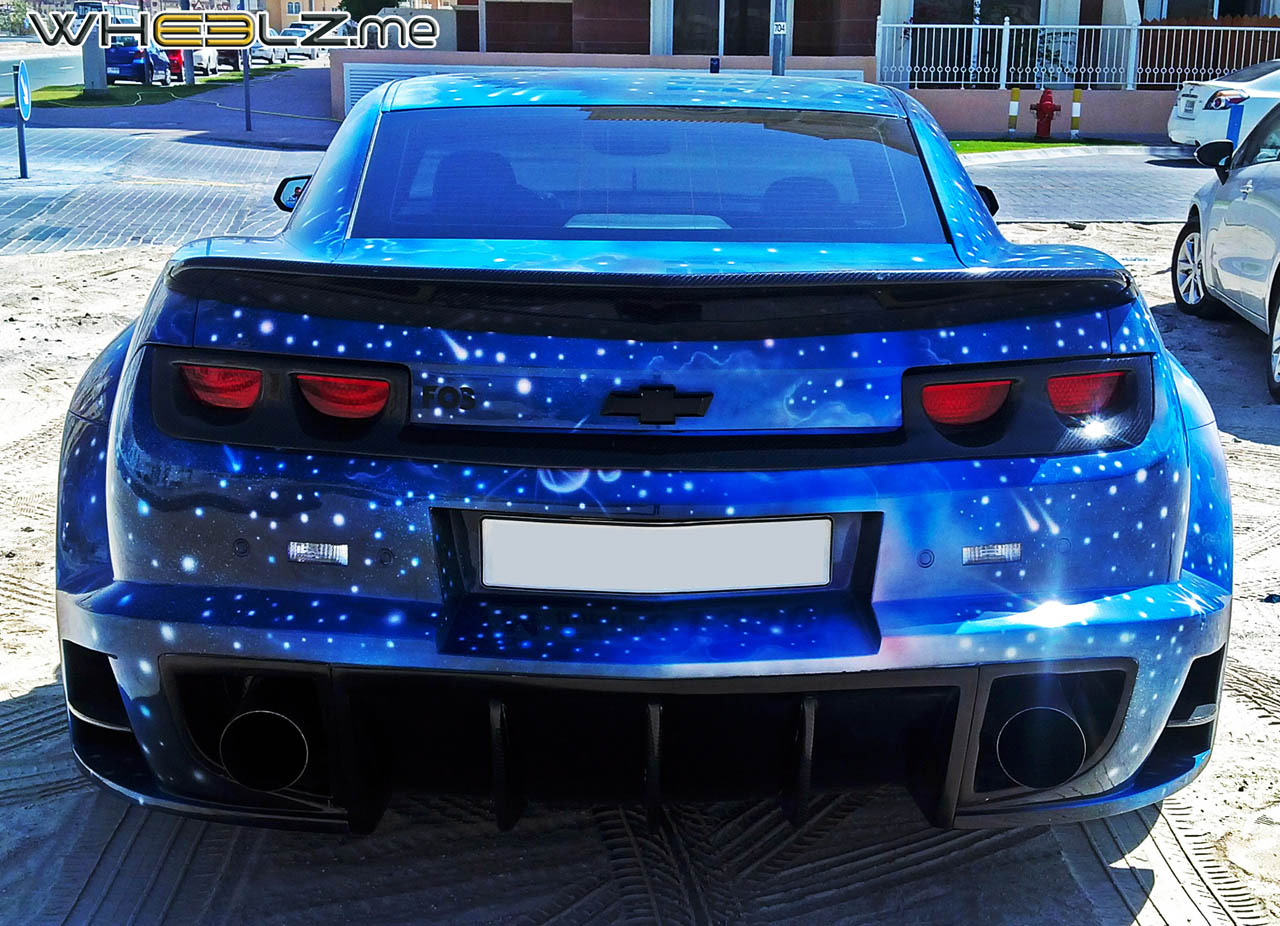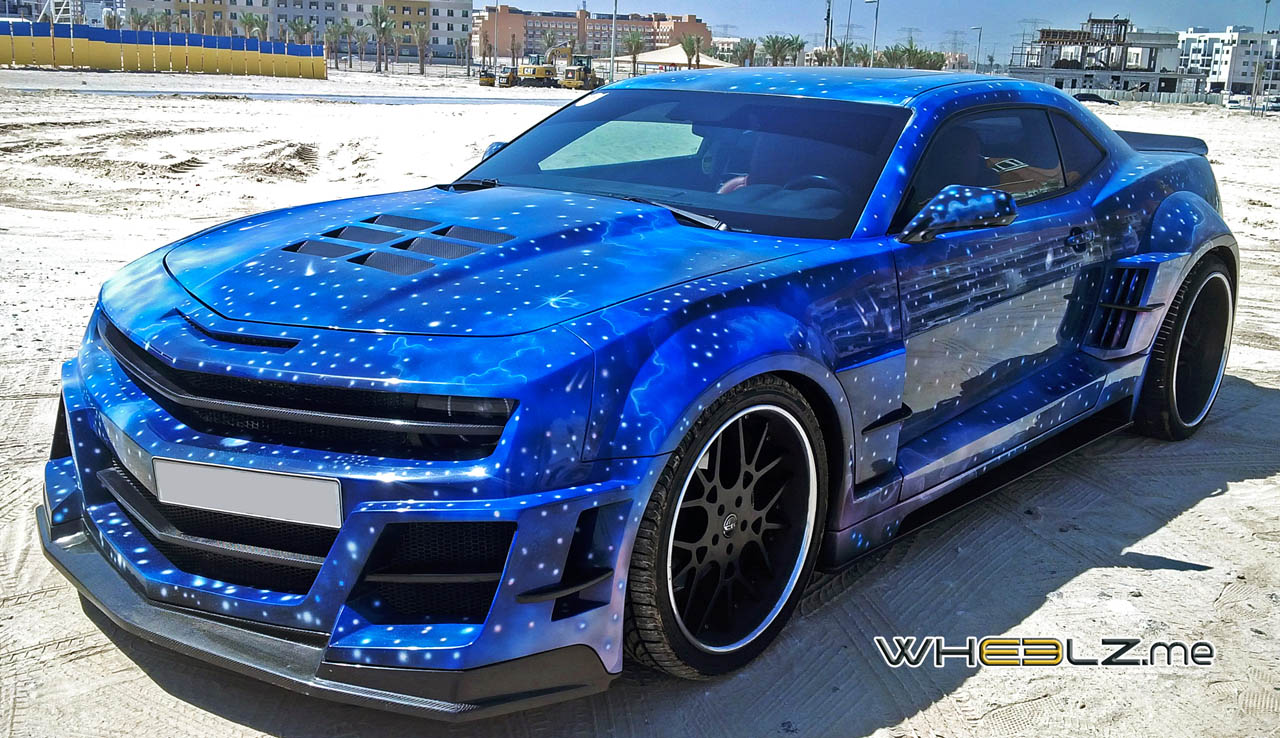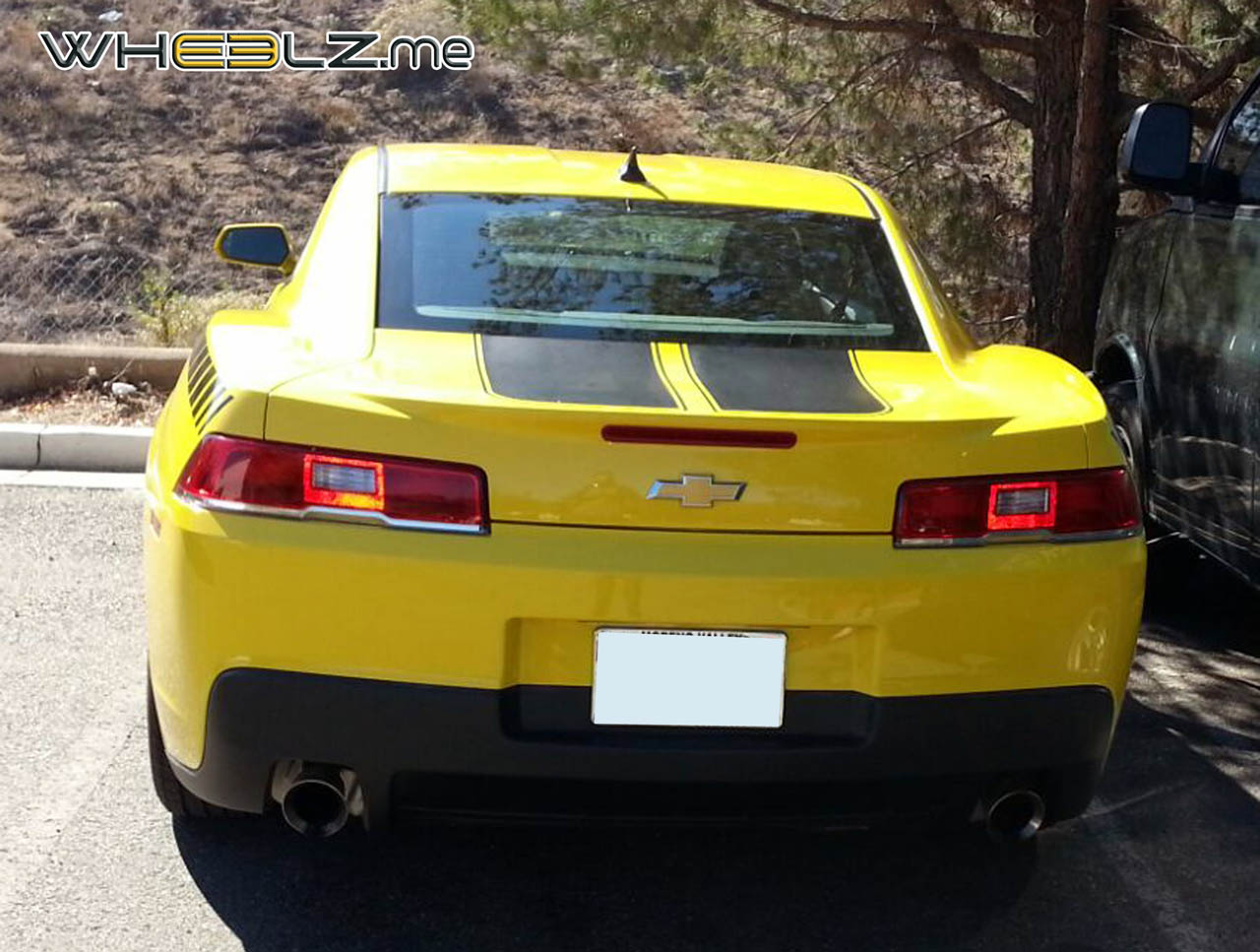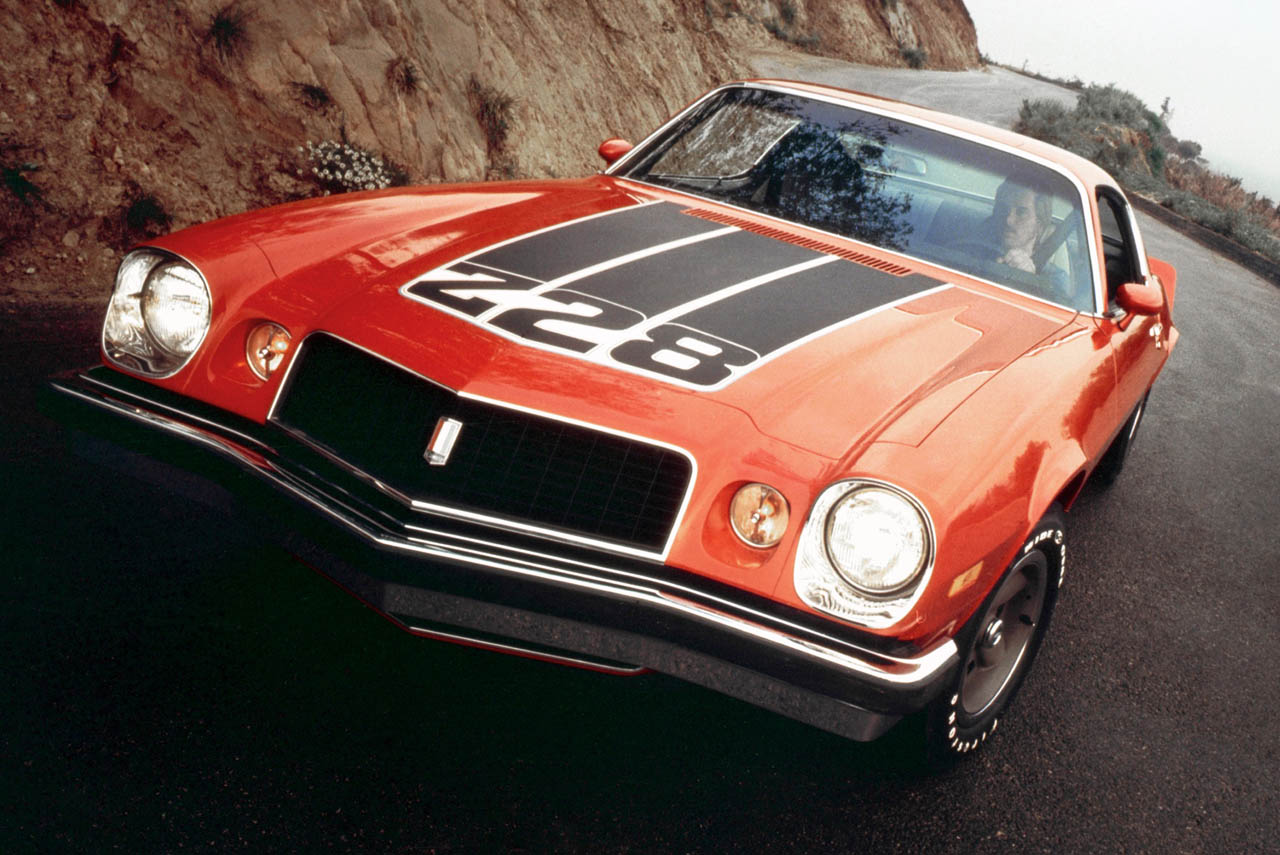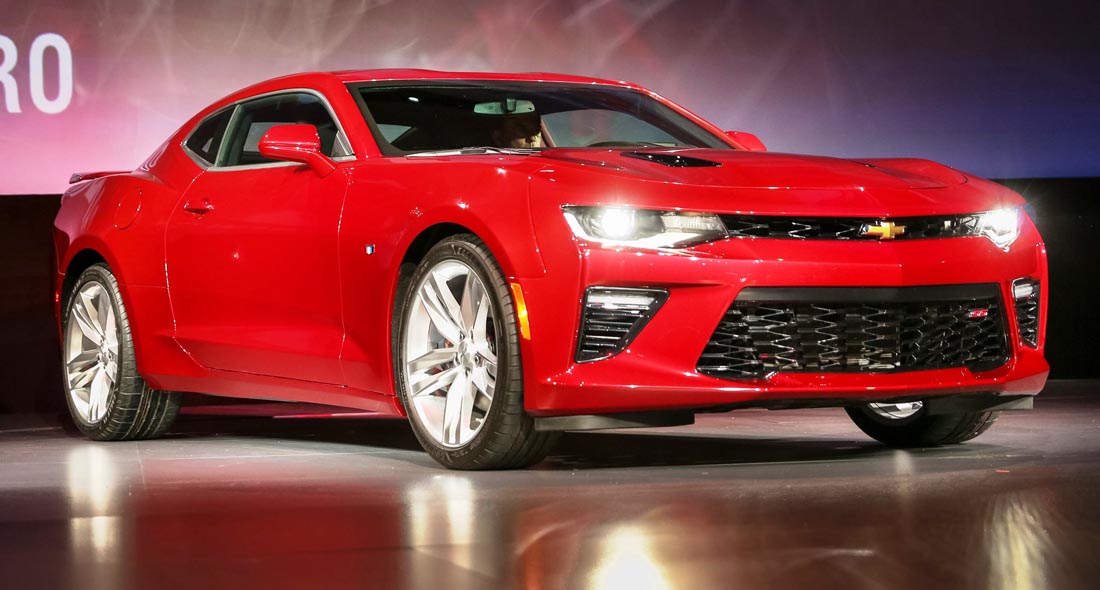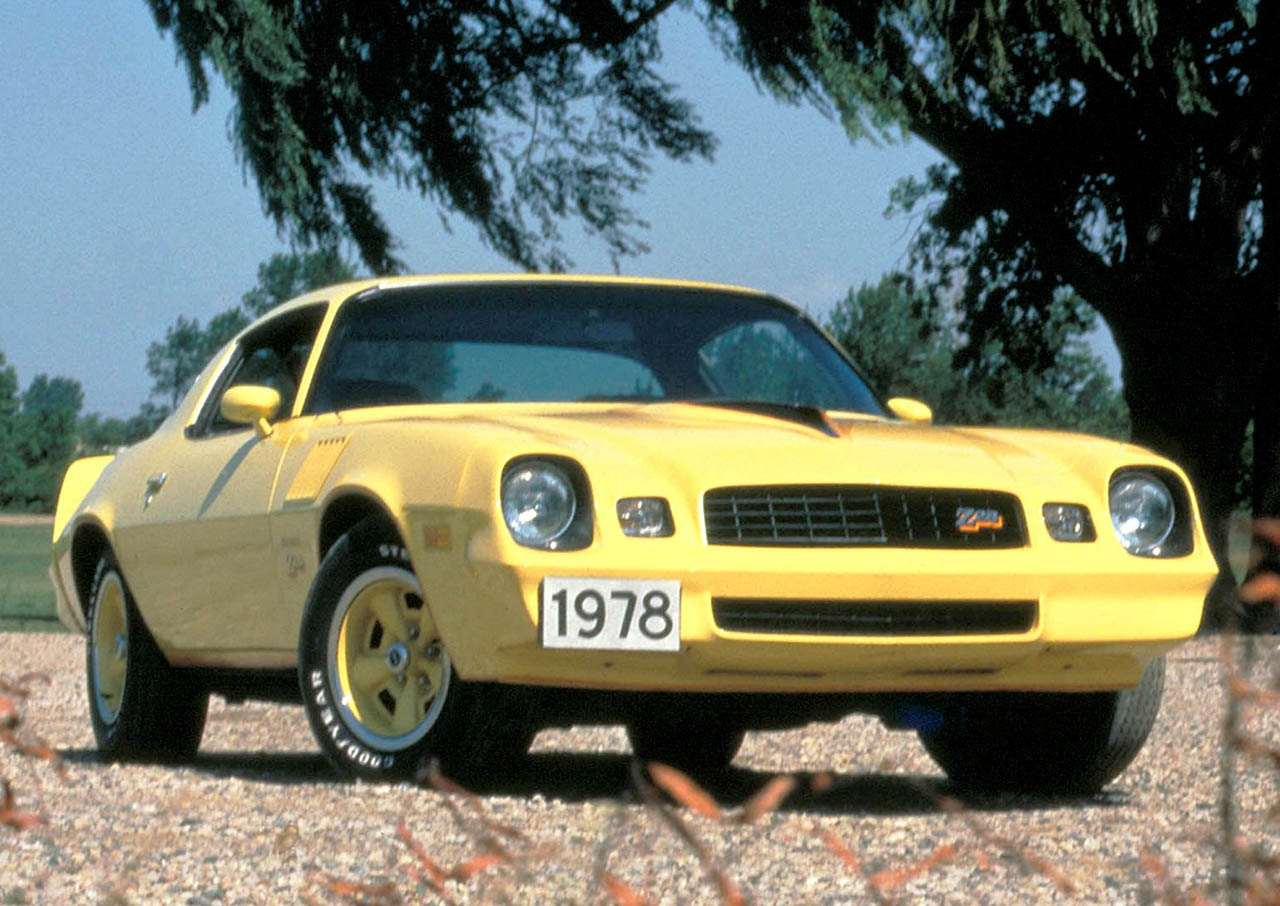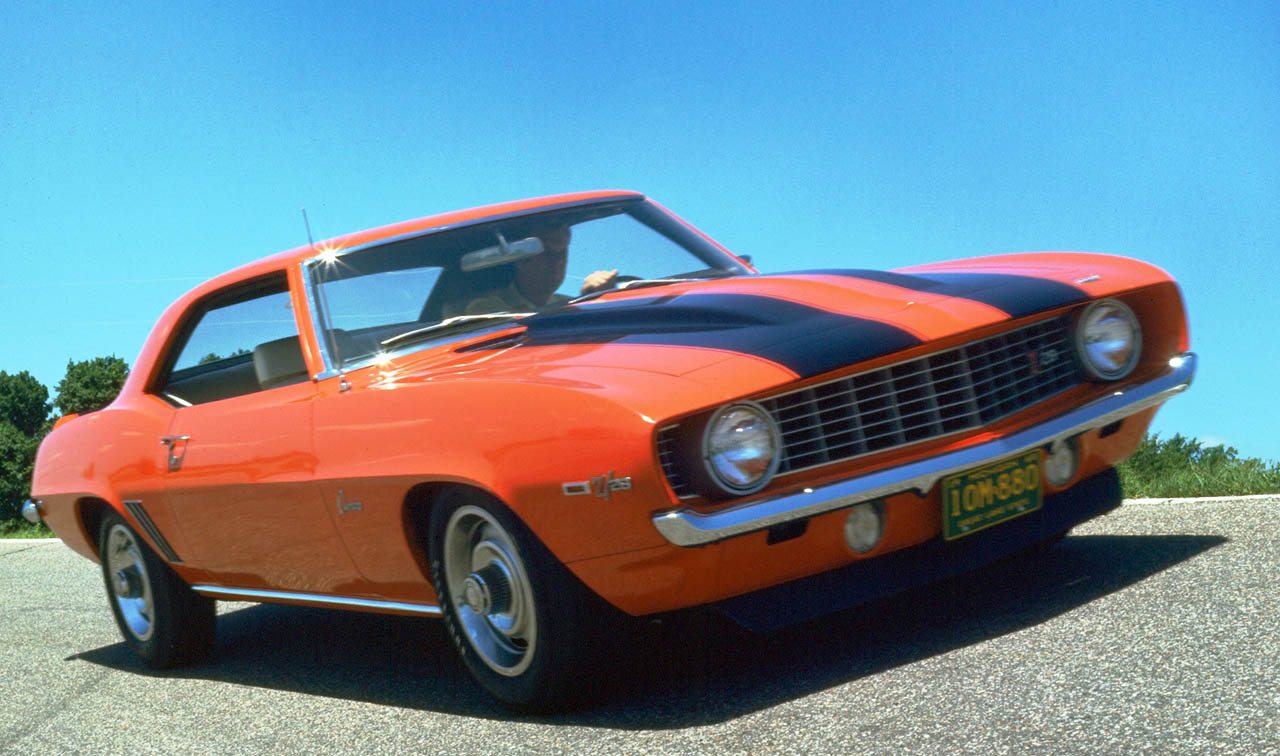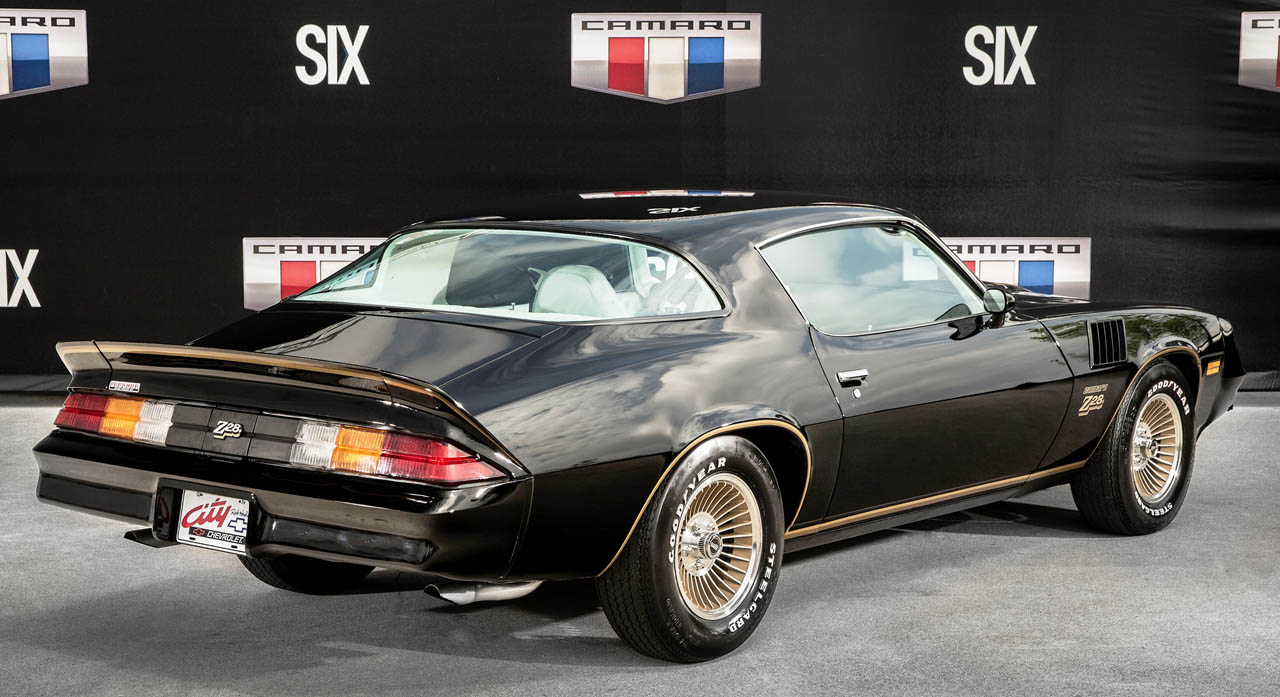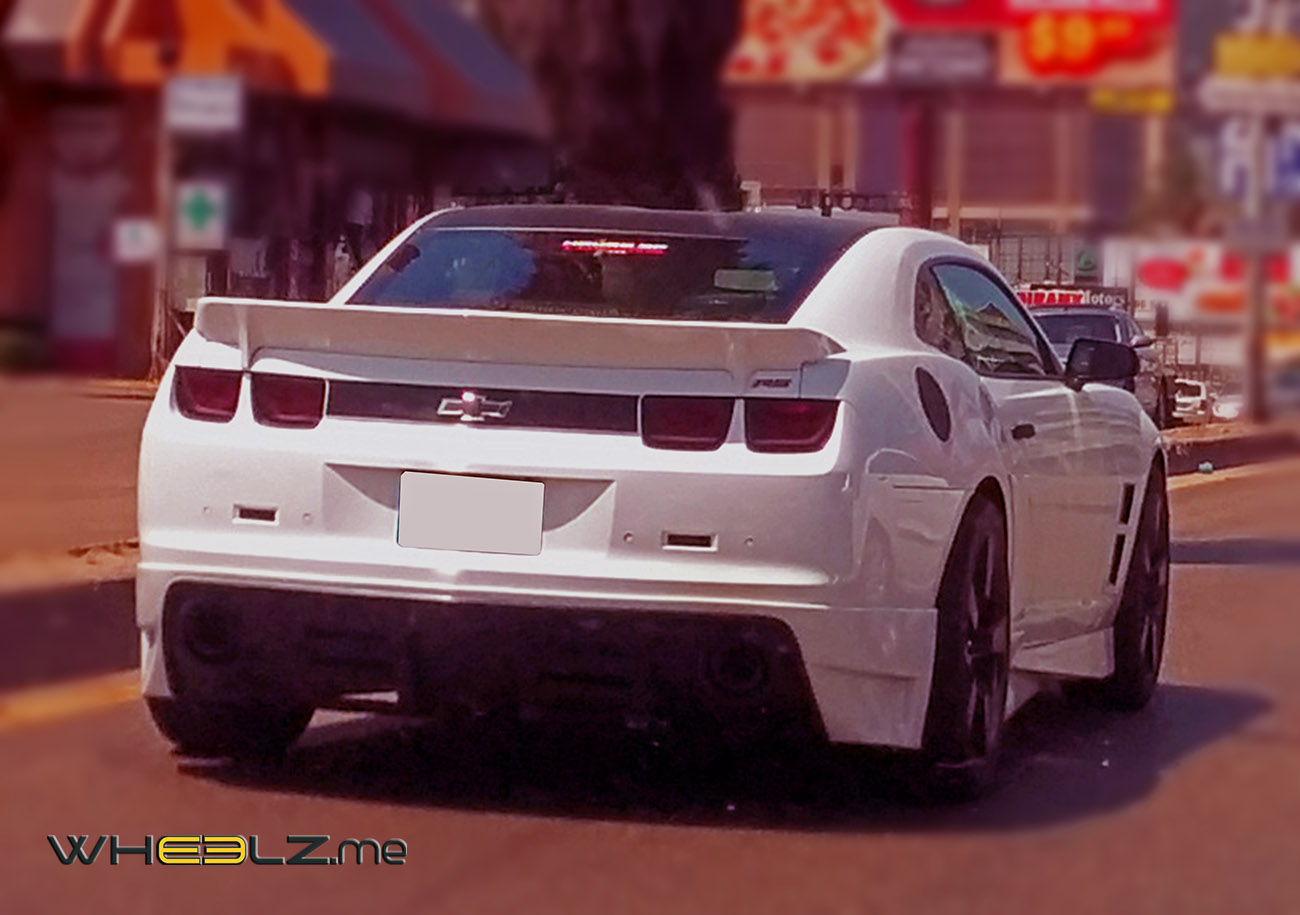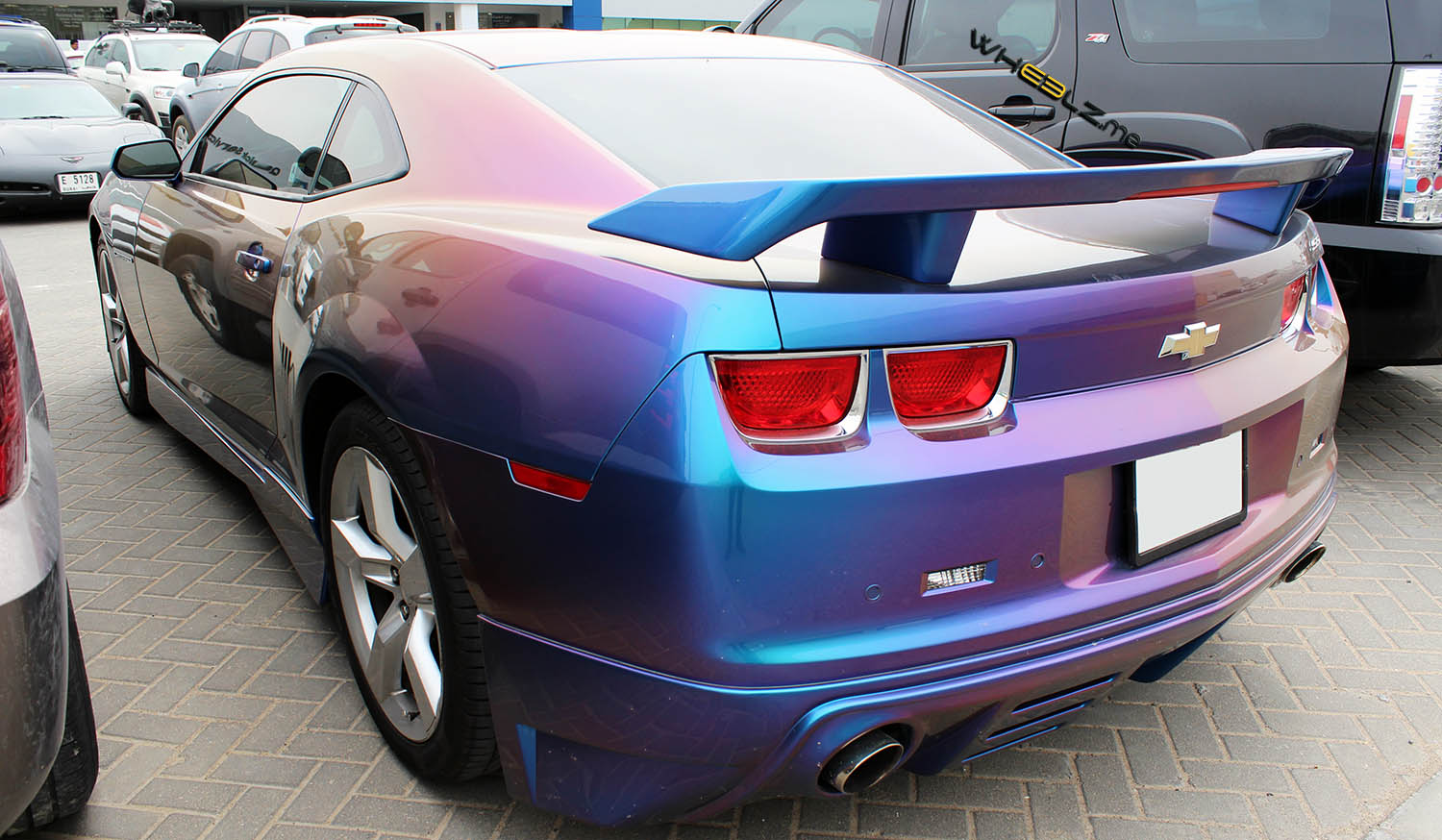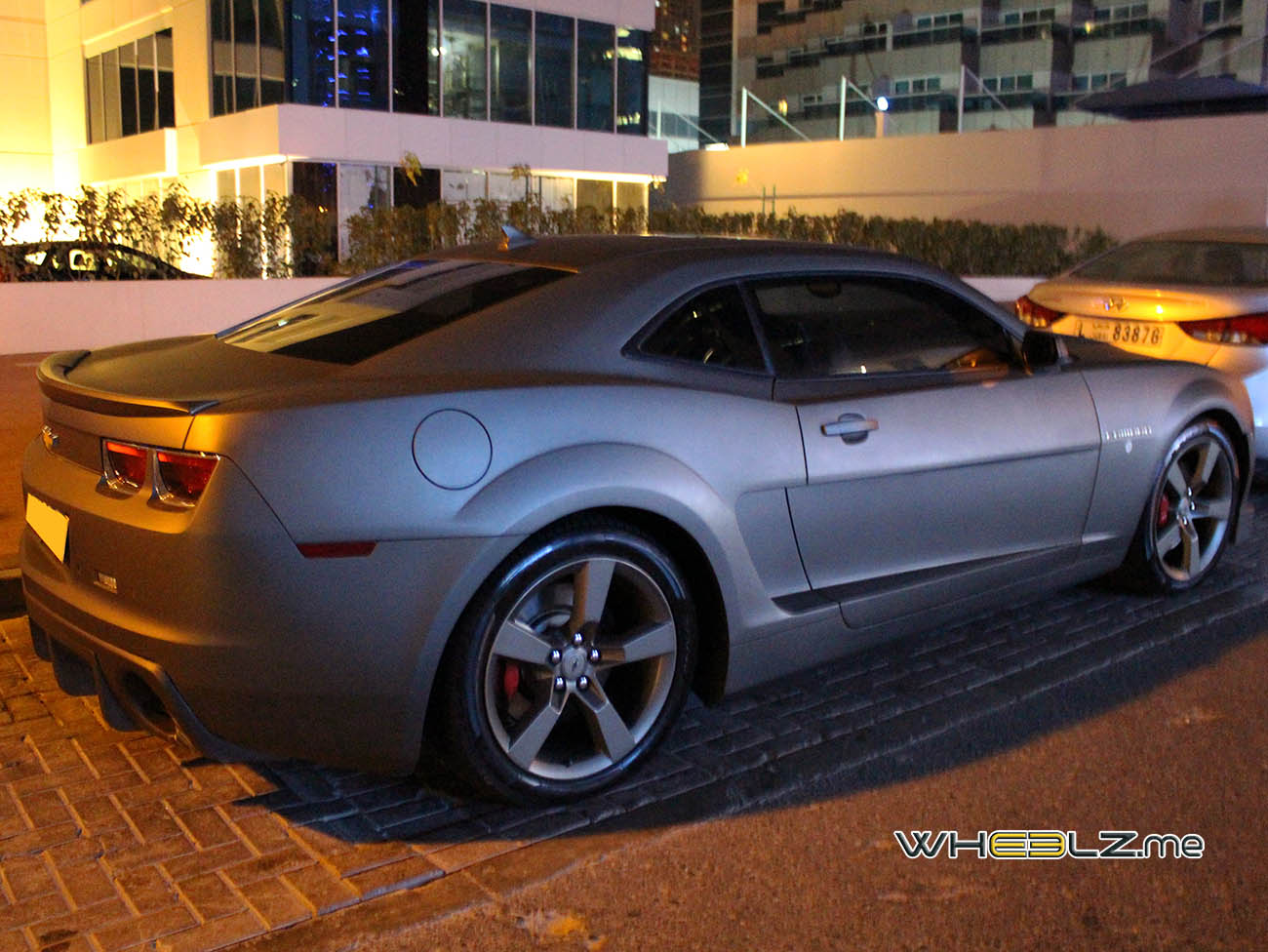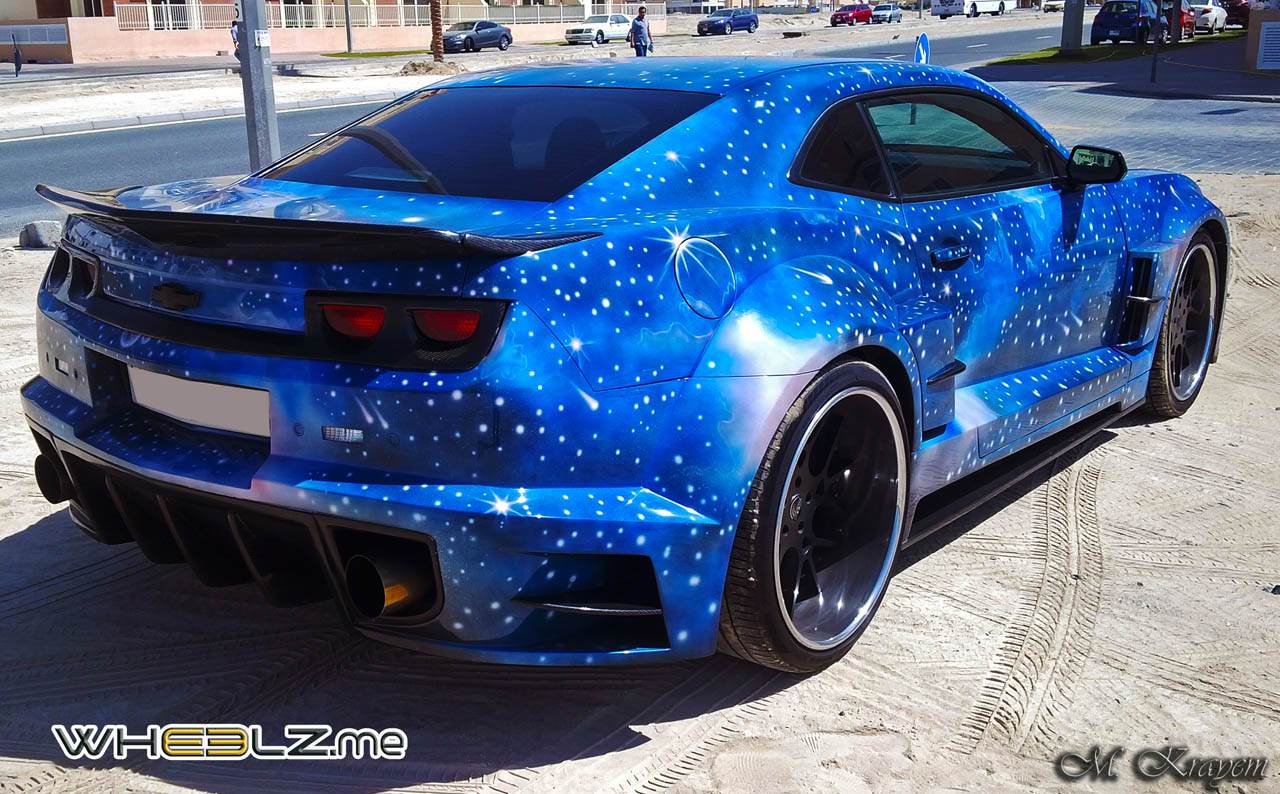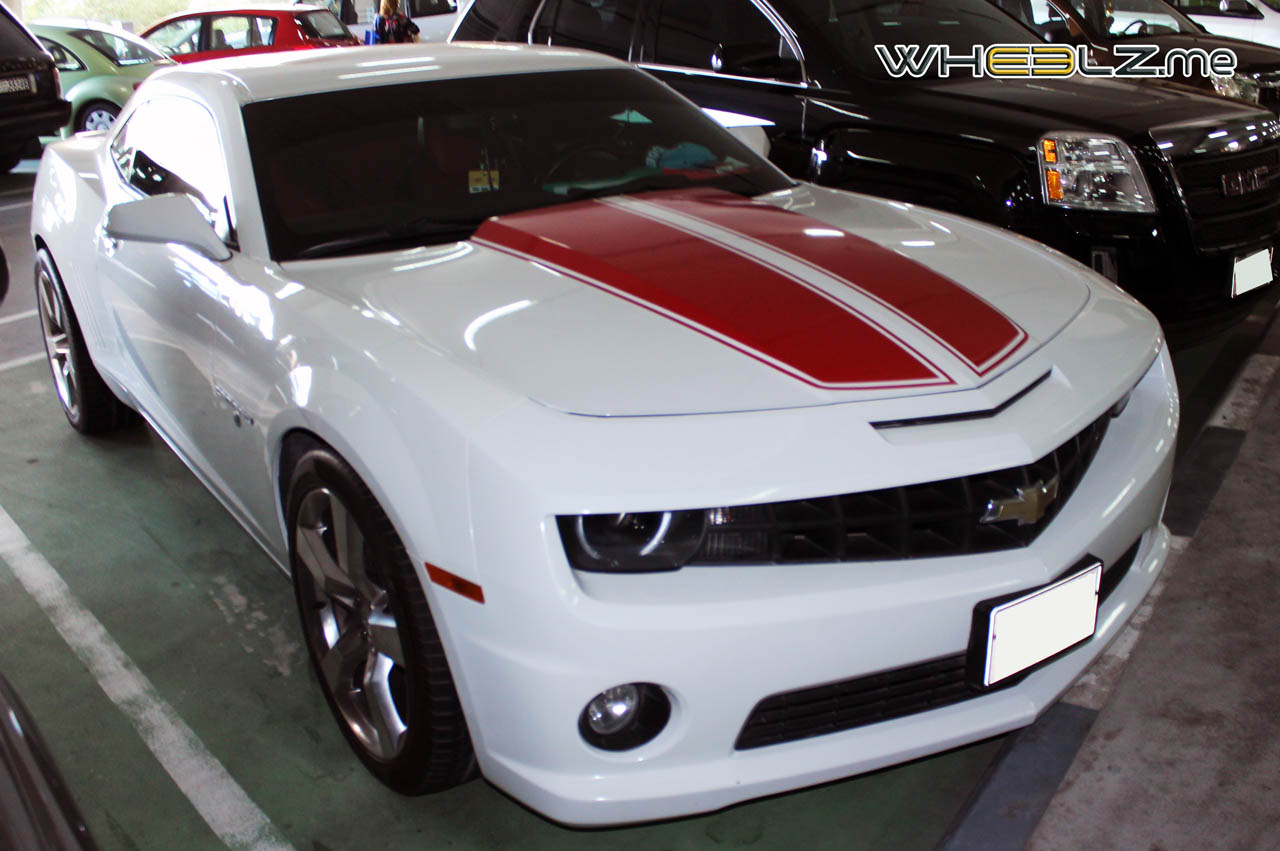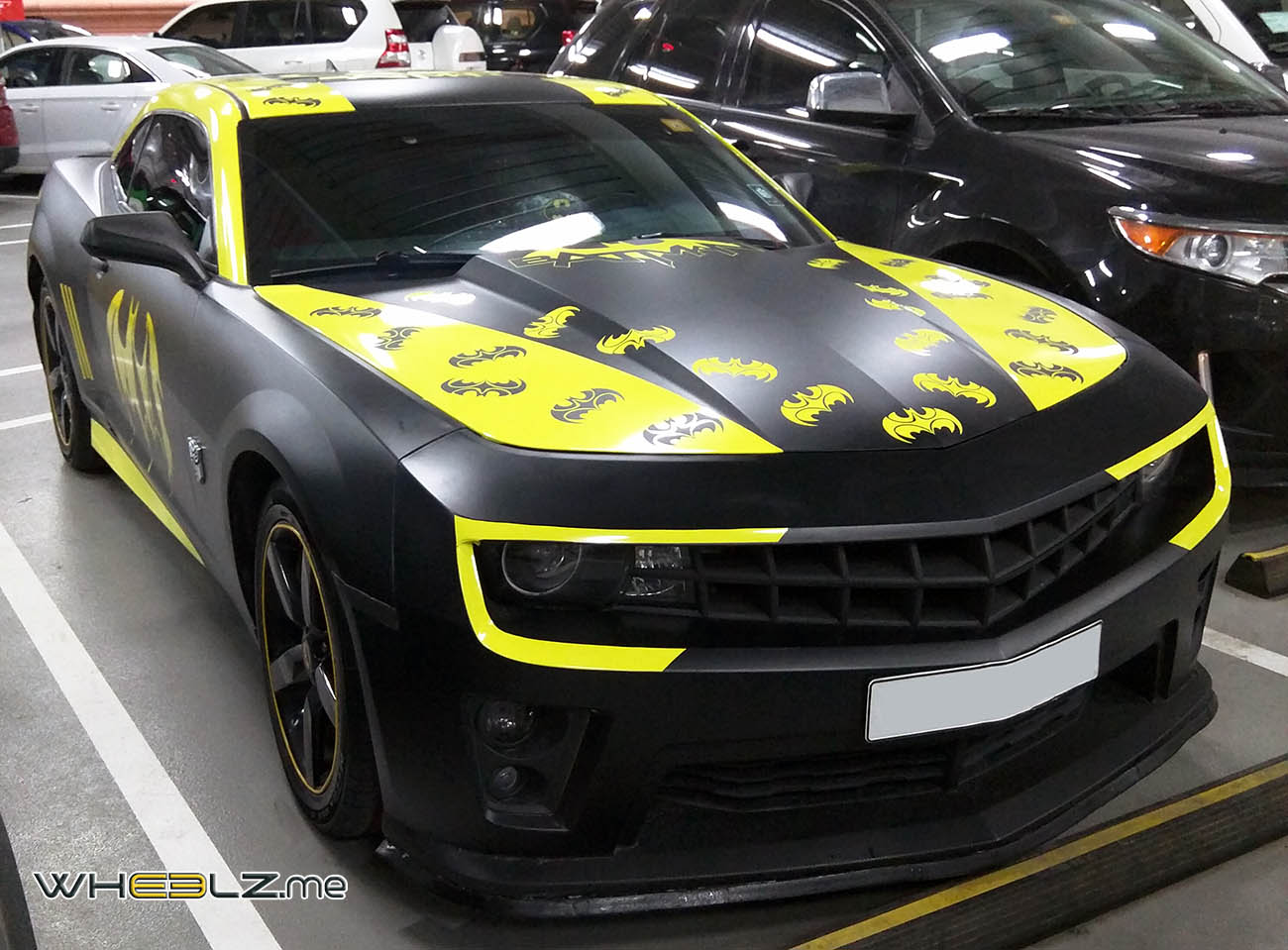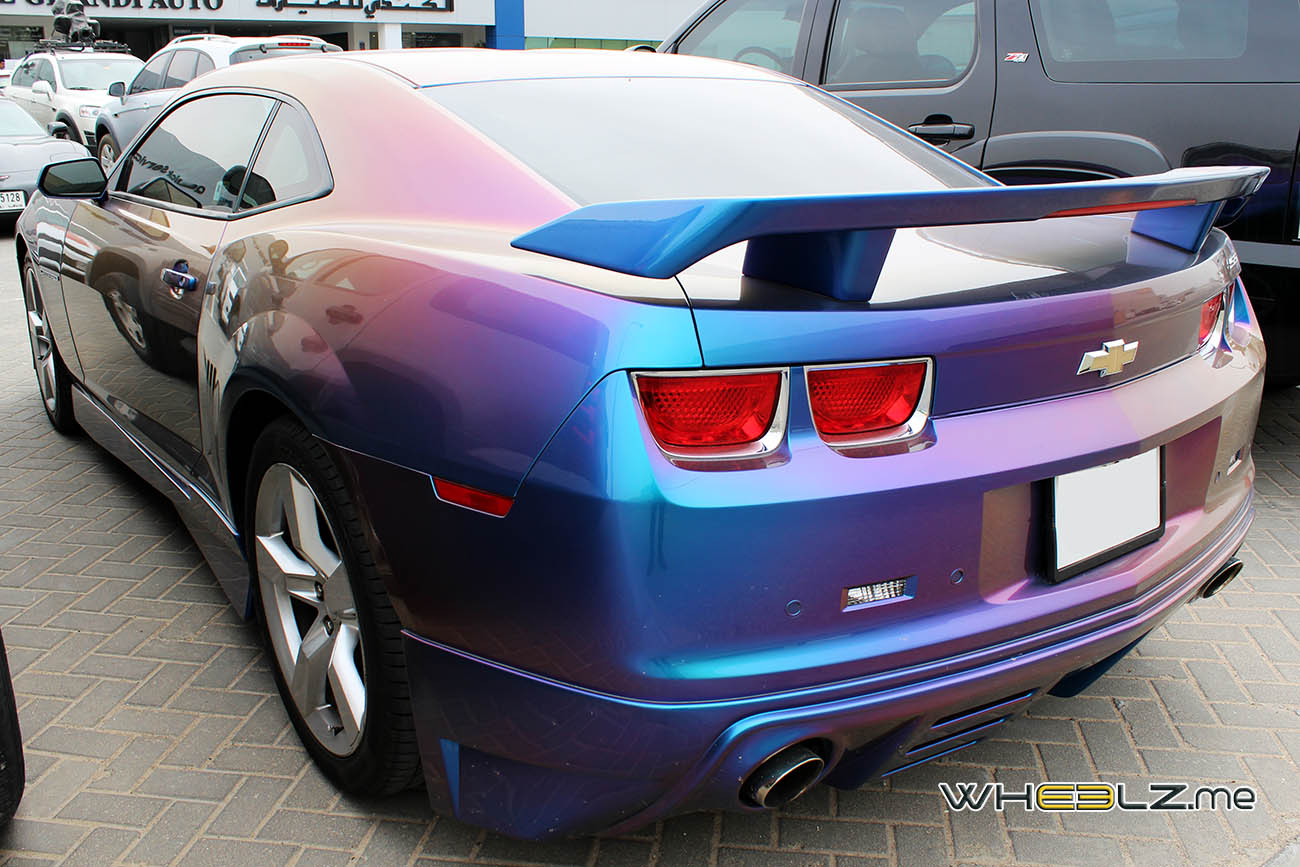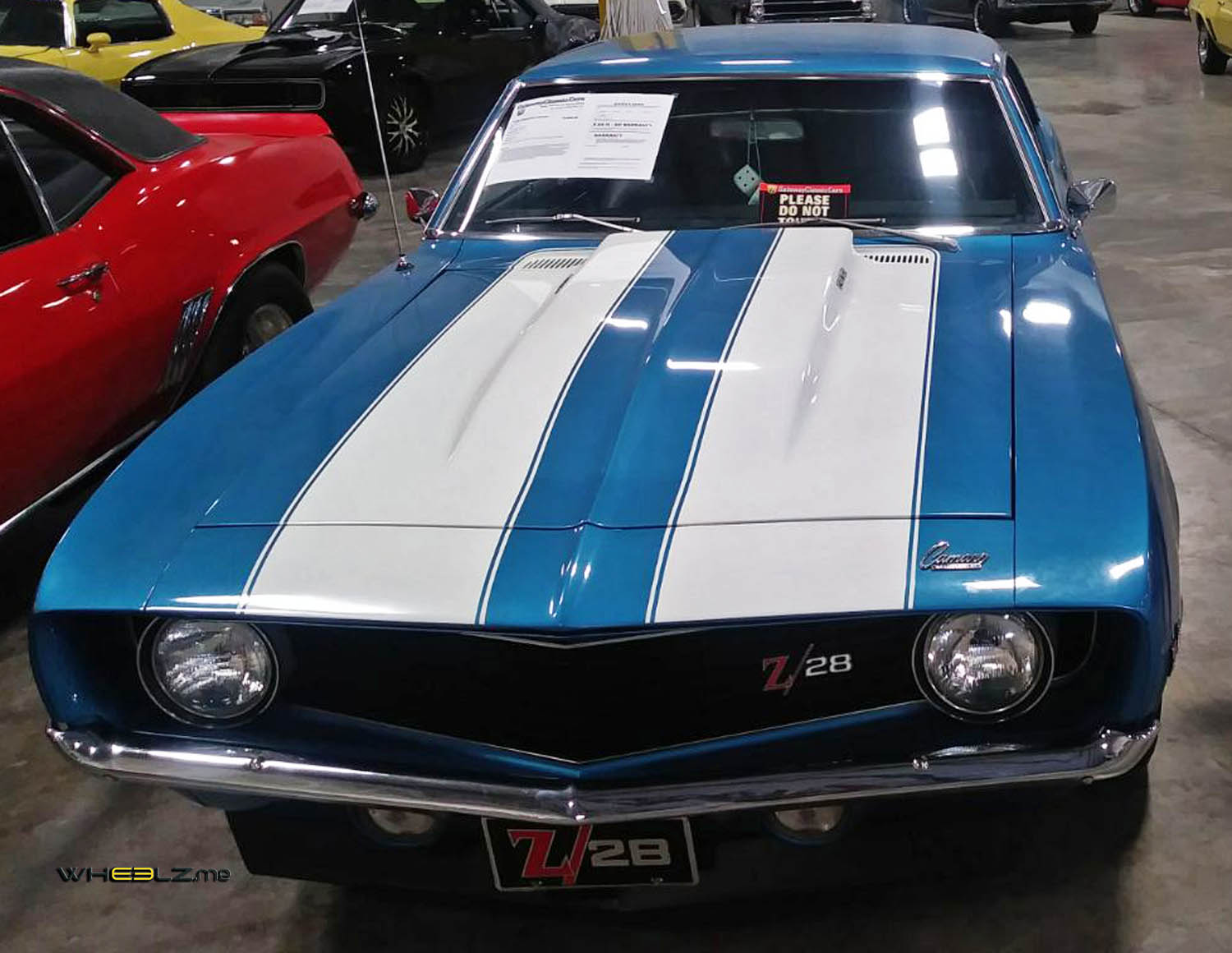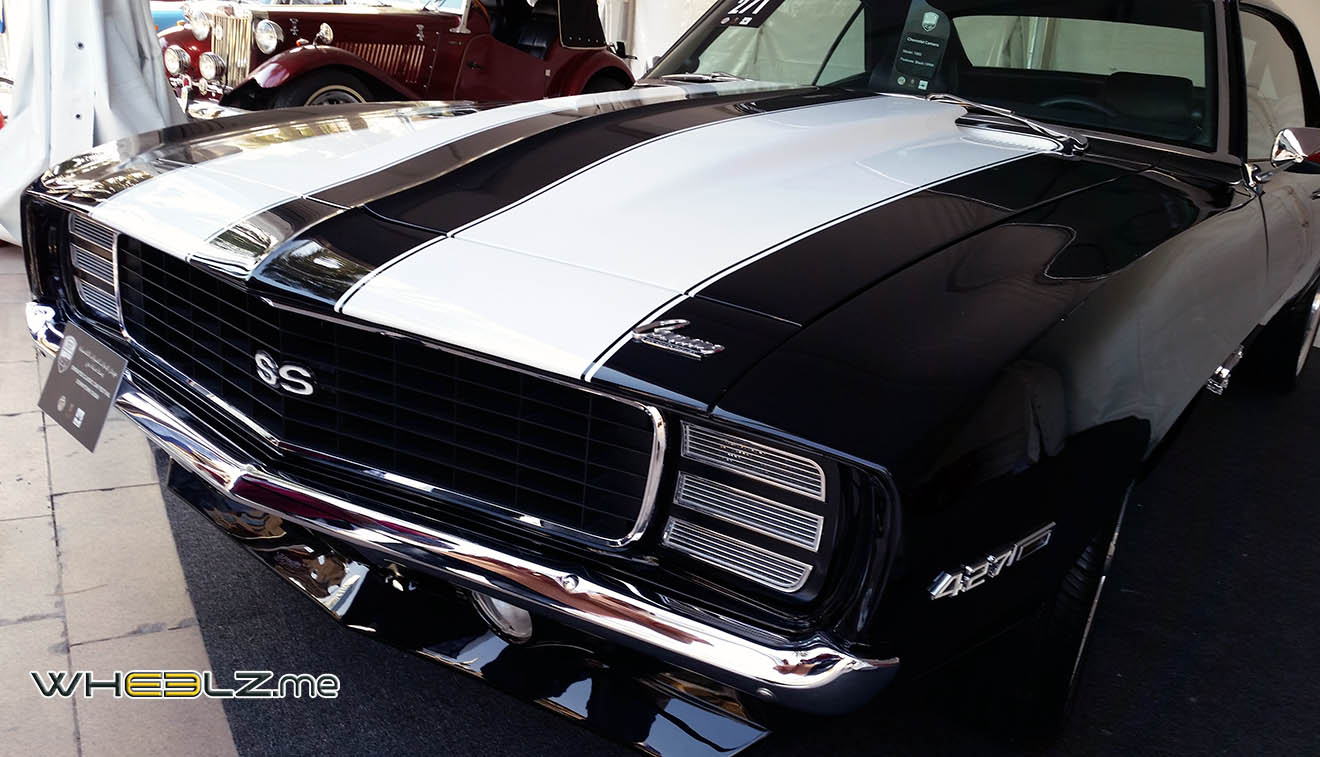 ]