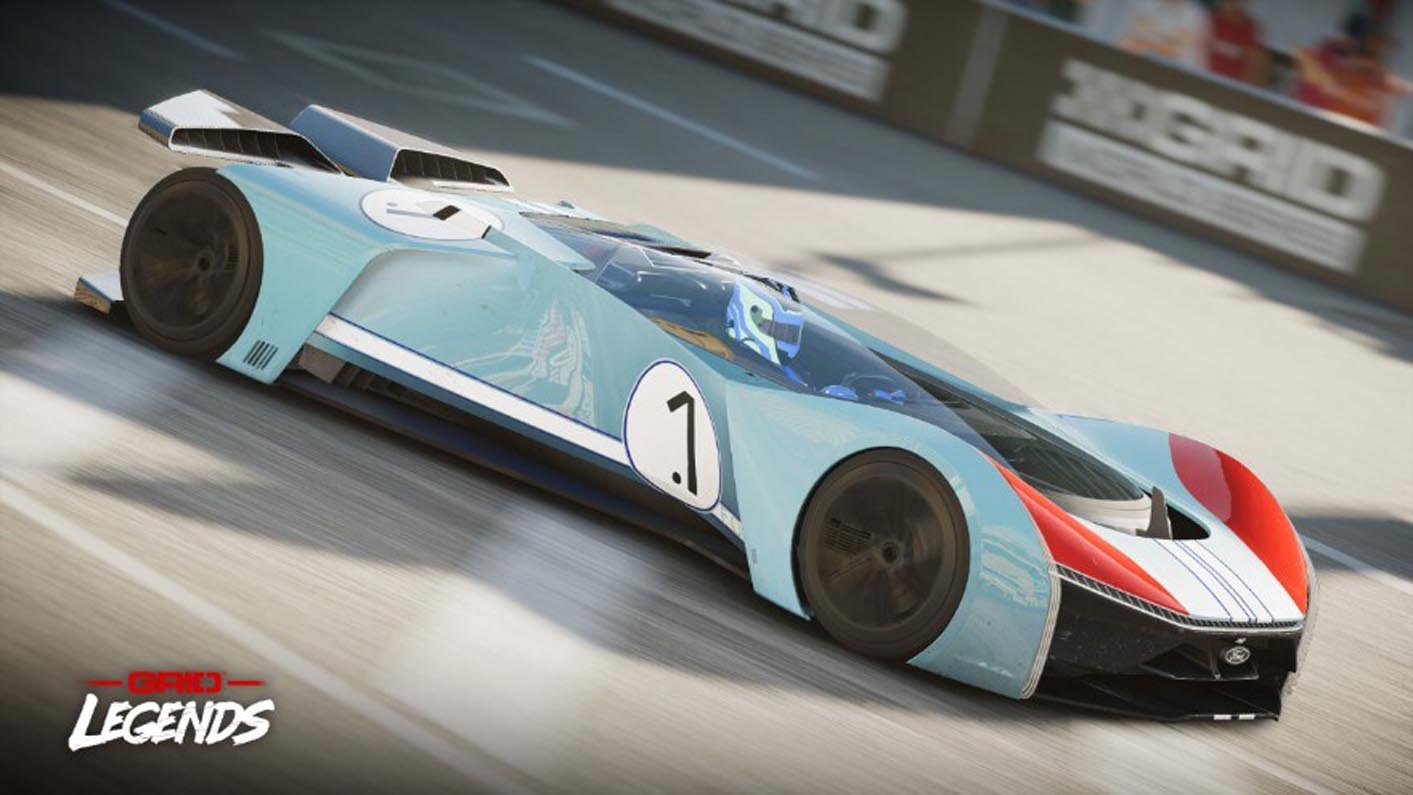 It started as a virtual creation, designed in collaboration between gamers and Ford's designers. Three months later it was unveiled as a full-scale, real-life model before evolving into a unique gaming simulator. Now, the gaming community that helped to create the Team Fordzilla P1 racer (TFZ-P1), can finally drive it for themselves in the GRID™ Legends game by Codemasters®.
Available as free downloadable content (DLC) from June 23, 2022, the TFZ-P1 will feature a new specially designed livery and appear in the Trackday Hypercars class. Gamers will be treated to more than 1,064 PS (1,050bhp) and an in-game top speed of over 354km/h (220mph). An in-game event will also accompany the debut of the car, where players can compete to achieve the fastest lap time between June 23 and July 29.
To celebrate this milestone, the full-scale model of the TFZ-P1 will be at the Goodwood Festival of Speed this week with the same in-game livery. Visitors will also get the chance to sit in the TFZ-P1 cockpit, where they can utilise its simulator abilities and experience both the physical and virtual vehicle at the same time.
"We've now come full circle; what started as a promise has now been realized by giving the TFZ-P1 race car back into the hands of gamers," said Boris Ferko, Design Manager, Ford of Europe. "On top of that, we're also creating the ultimate experience of driving the TFZ-P1 race car in GRID Legends while sitting in the actual race car itself.
GRID™ Legends
GRID™ Legends is an all-action racer from Codemasters® and Electronic Arts. Featuring new and established gameplay options, including a deeper Career with over 250 events, hop-in cross-platform multiplayer and a revolutionary story mode entitled 'Driven to Glory' – a gritty motorsport story that combines virtual production technology and gameplay as players compete for the GRID World Series. Players can pick-up GRID™ Legends on Xbox, PlayStation, and PC.
TFZ–P1
The journey of the TFZ-P1 race car started in March, 2020, when gamers were asked to vote on the package and features of the car on Twitter, including seating configuration, engine position and cockpit definition. Nearly a quarter of a million fan votes were submitted throughout the polling process.
Ford designers then submitted designs based on those features, with an exterior designed by Arturo Ariño and an interior that was the vision of Robert Engelmann chosen as the winners. Just three months after revealing the final design, a full-scale model of the vehicle was unveiled at gamescom 2020.
Since then, it has evolved to become a racing simulator and then a live-streaming platform, being treated to a number of different exterior finishes along the way, including an experimental reflective orange paint.
"You really have to experience the drive to see how cool this actually is," added Ferko. "With Season 1 of the TFZ-P1 project we've only started to scratch the surface of what's possible and we'll continue to further blur the boundaries between digital and real worlds in the future."