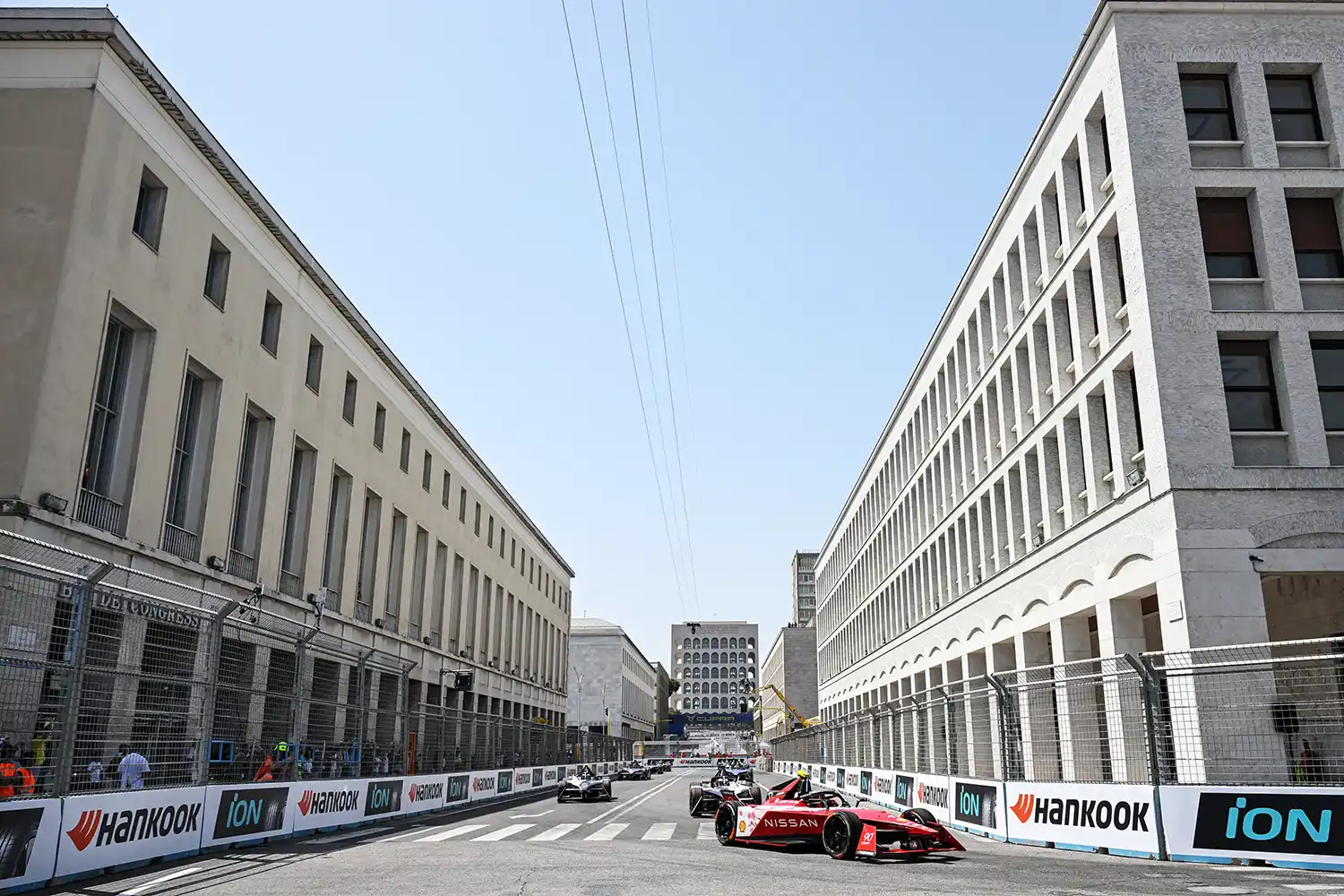 Jake Dennis (Avalanche Andretti Formula E team) created Formula E history in the second race of the Hankook Rome E-Prix to reclaim the lead in the fight for the world title with just two races remaining. The Briton conquered every opponent in Rome on his way to claiming the first grand slam of the GEN3 era: Julius Bär Pole Position, TAG Heuer Fastest Lap and the race win while leading every lap of the race.
In another dramatic race on the scorching streets of the Eternal City and following the biggest crash ever in a Formula E race yesterday, Dennis was again able to keep himself out of a disaster that struck his closest title rivals Nick Cassidy (Envision Racing) and Mitch Evans (Jaguar TCS Racing) close behind him on just the second lap of the race.
As Cassidy prepared to take on Dennis for the lead into the braking zone at the infamous Turn 7, Evans lost the rear of his Jaguar in the compression, clipped the leader's Andretti and launched spectacularly over the top of Cassidy's Envision Racing Jaguar I-TYPE 6.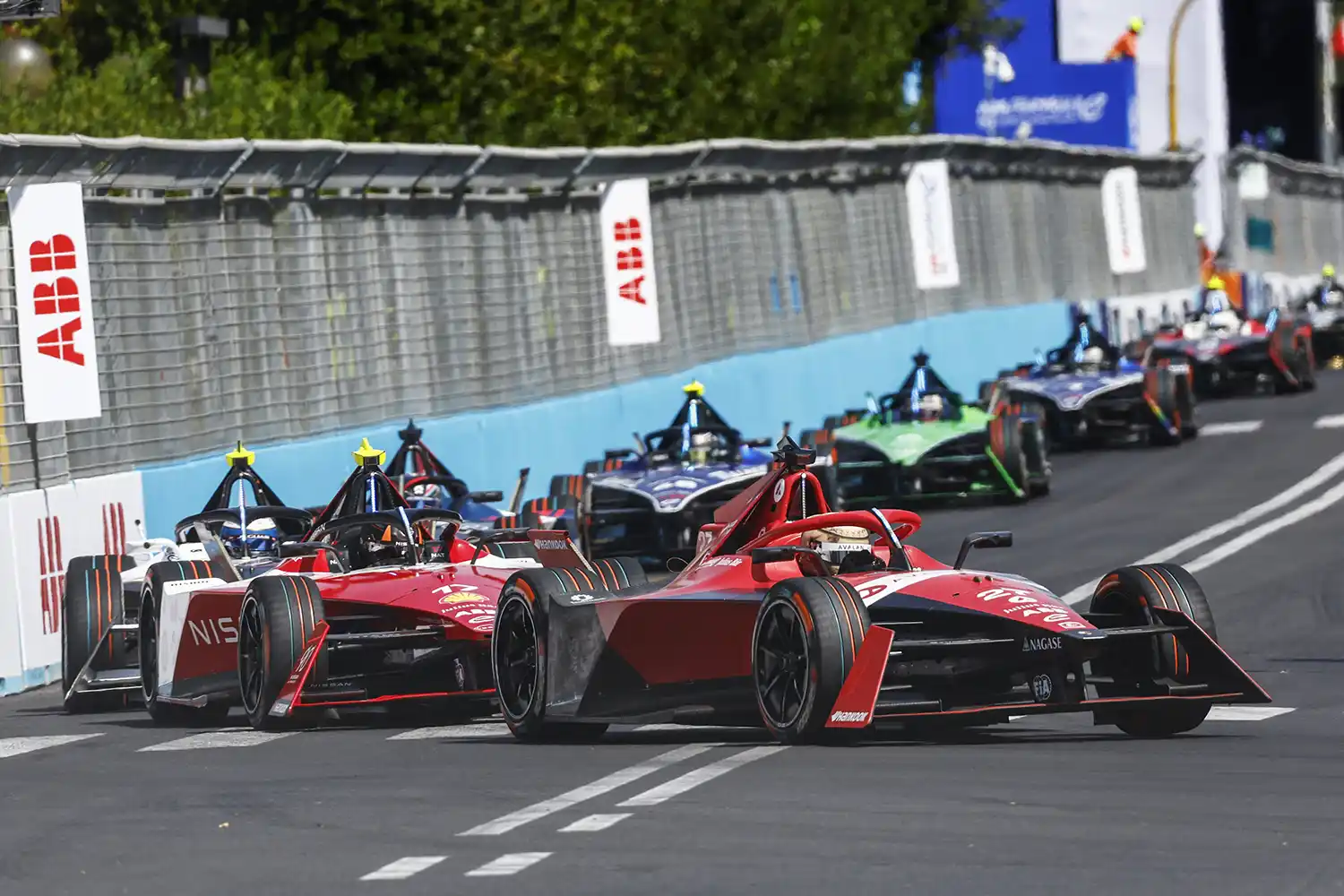 The airborne incident again demonstrated the resilience of the GEN3 race car in its first season of competition in Formula E just a day after the multi-car shunt – and highlights the uniquely intense, high-risk nature of the series as drivers battle on city streets between walls without track limits.
It was another huge moment in the battle for the Drivers' title and Dennis took full advantage. Evans' damage proved terminal after he limped back to the pits while Cassidy could only recover to finish in 14th and outside of crucial points for the Kiwi who started the race leading the title fight by five points over Dennis.
From there, Dennis looked assured and was able to dominate the race to finish three seconds ahead of Norman Nato (Nissan Formula E Team) in second. Nato himself fought valiantly to hold off Sam Bird (Jaguar TCS Racing) for the duration despite suffering early damage to his front wing.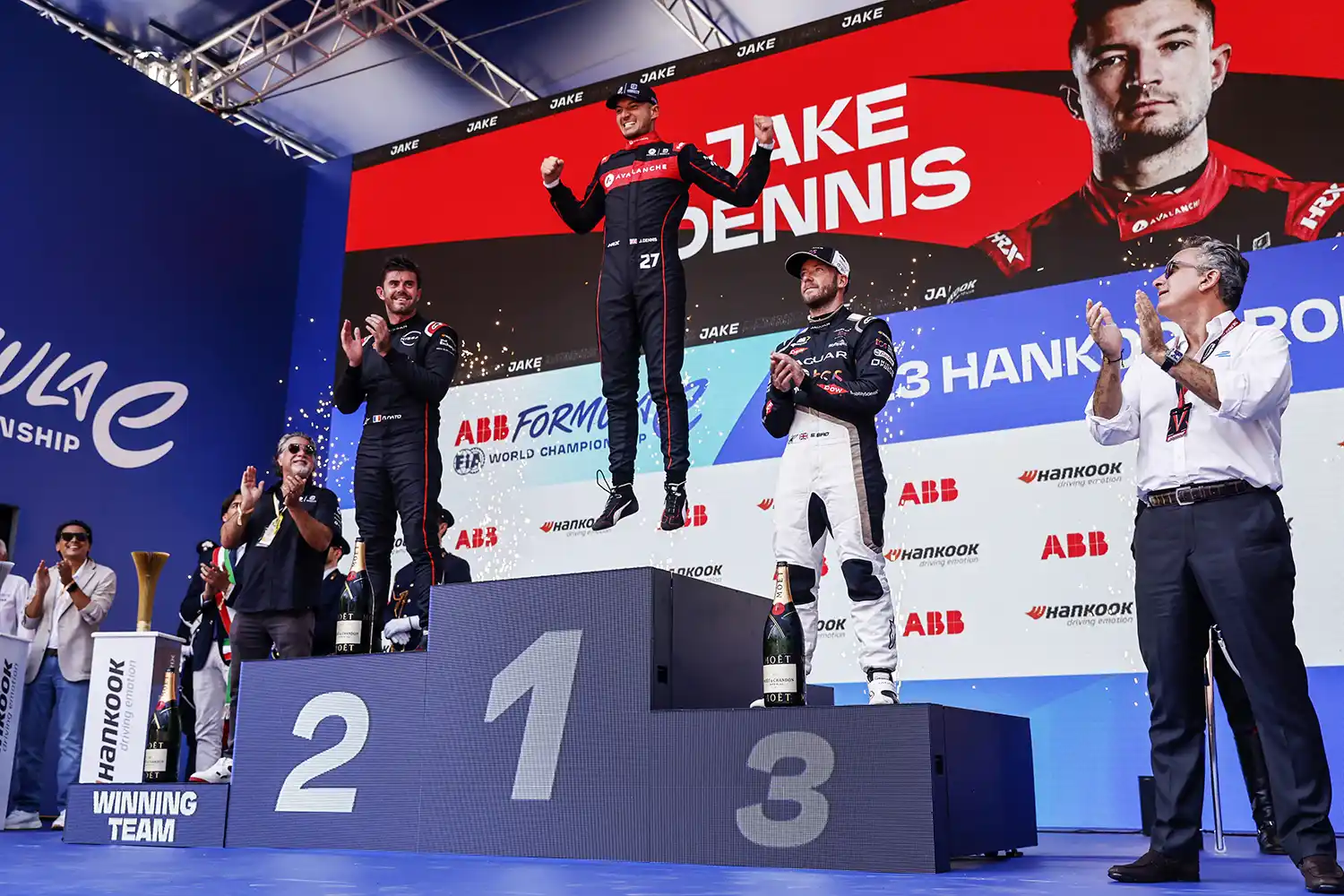 That was the first lights-to-flag victory of the GEN3 era, and only the fourth 'grand slam' in Formula E's 114-race history. One of those previous grand slams was achieved by Dennis and the only driver to have achieved more than one in Formula E history. Meanwhile, more than 26,000 attended the Rome double-header race weekend to experience the non-stop world class motorsport entertainment.
The result means Dennis takes a 24-point advantage over Cassidy going into the season finale double-header in London – home soil and a circuit where he has won twice. Evans is 44 points back in third, while Pascal Wehrlein (TAG Heuer Porsche Formula E Team) retains a slim mathematical hope, 49 points shy of top spot.
Envision Racing lead the way in the Teams' table by 14 points over TAG Heuer Porsche while Jaguar TCS Racing lien in third with 228 points.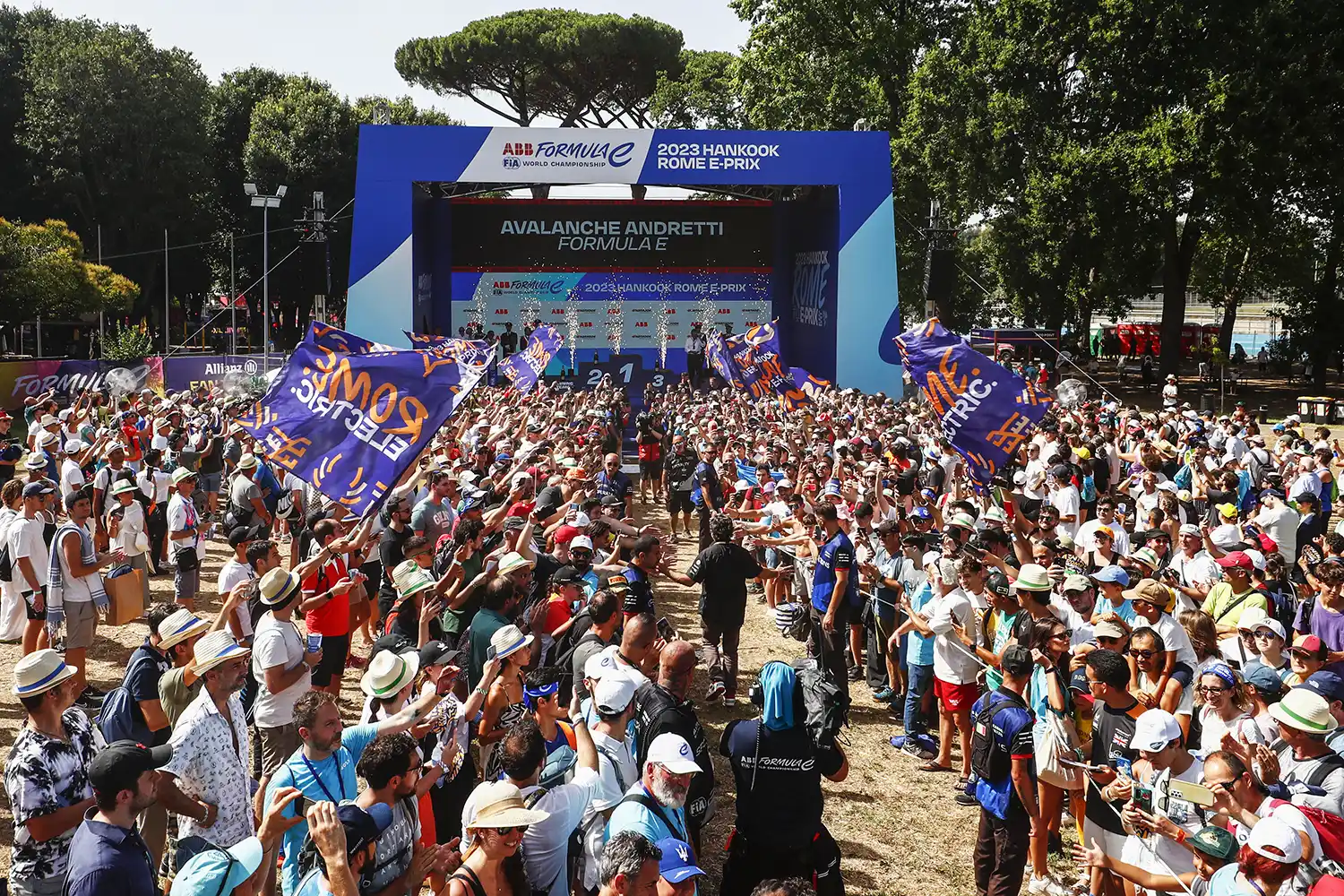 As both races in Rome proved – anything can happen in Formula E, and the final weekend of the season is sure to feature more twists and turns as the championship battle reaches its exciting climax.
Jake Dennis, No. 27, Avalanche Andretti Formula E team, said:
"I am honestly lost for words how we have just won that race. It was so tactical inside the cockpit, trying to keep Bird within a certain distance because obviously he is going to try and help Mitch. I really needed Norman as my wingman that race, and we worked together really well. I gave him space to help him defend when Bird went on ATTACK MODE and then when I needed the same he did just that. Wow, what a race, what a team for giving me this incredible car. I have said it a million times, but after yesterday's mistake we turned it around. Full redemption. I can't wait to celebrate with them.
"Now we have a home race in London, we are big there. I expect to see a lot of British fans – make sure you all come out guys! We are going to try and do the business there, but I am going to enjoy this for now. I need an ice bath!"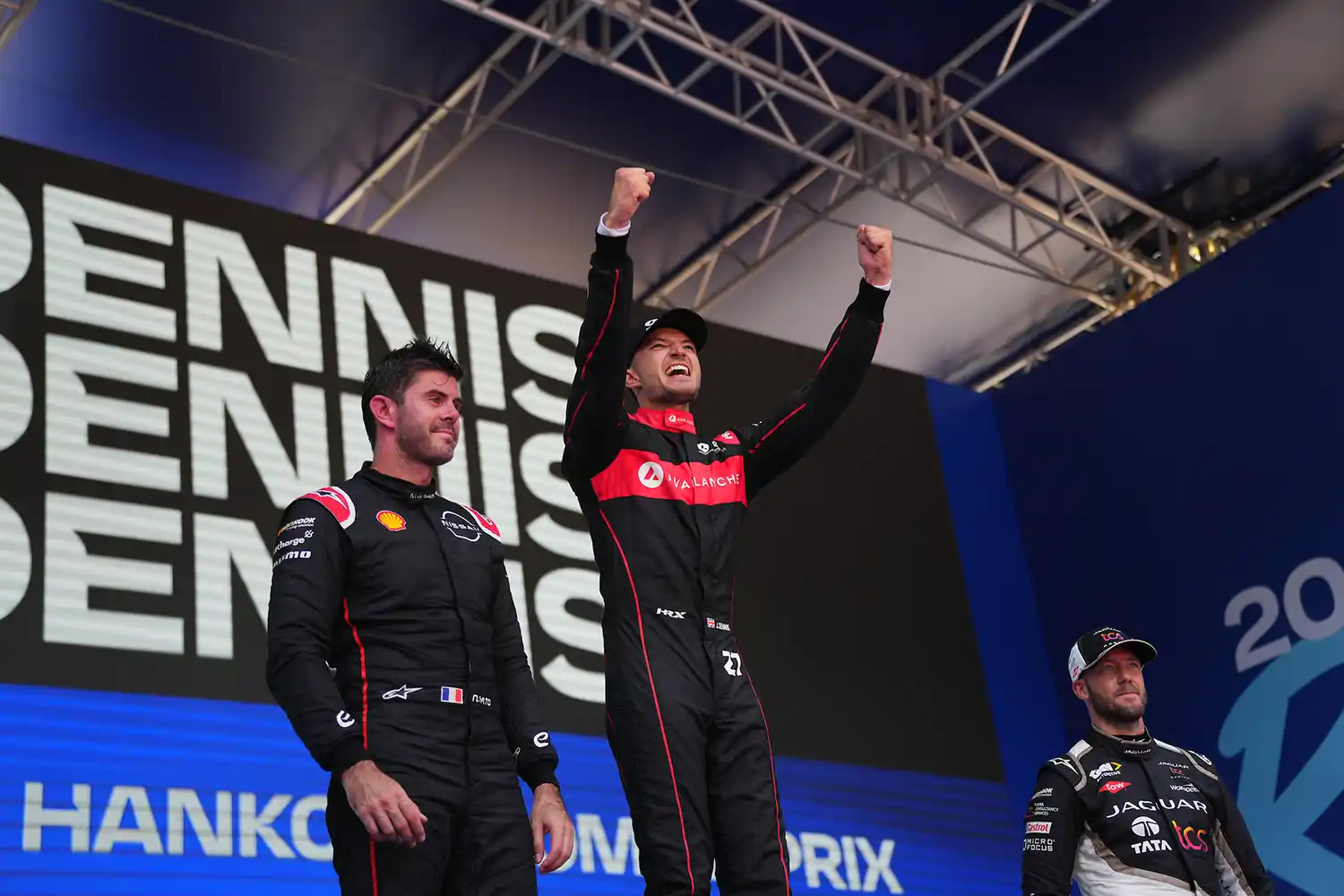 Norman Nato, No. 17, Nissan Formula E Team, said:
"I feel speechless at the moment. In qualifying we delivered a really strong performance, but I thought we could do what we can but I didn't think we can fight this guy (Dennis) because in races we are still missing a bit of efficiency. But honestly I felt really good since the beginning of the race, I knew I was down on energy so I tried to manage, and honestly did a superb race as well. That's the kind of race we like because we fight hard but in the end it was clean. I am really happy for the team but also for myself after such a difficult beginning to the season, to beat the teams as we are doing right now, it shows all the progress we have made is starting to pay off.
"I had damage, I think from Mitch in turn four, when we were side by side, and he went on throttle and got a bit of oversteer and touched my front wing, so I had a bit of damage. I was a bit worried it was going on the tyre or inside of the car. It could have been bad, but I was feeling so good and I had a go on Jake. It was maybe a bit too ambitious, and I think at this time he was managing, and he saw I was closing in. At the end I had even more damage on my front wing, for two or three laps I saw the thing flying, but at least it came when everything was going well, so it's our day!"
Sam Bird, No. 10, Jaguar TCS Racing, said:
"That was the most I've needed podium in a long time. I wouldn't say it is necessarily happy, it is more relief. I am happy to bring home valuable points for Jaguar in our quest to try and win the teams' title, it is going to be an extremely hard fight when we get to London, we need to make sure we do our homework, try and improve a little bit, but what a heck of a fight it is going to be.
"I really didn't know what to expect from myself, that is something that in all honesty I have struggled with recently, I don't know what I am going to be doing once I get in the car. I have actually been really quick most of the year, I have just made too many errors, too much luck has gone wrong, or not gone my way. But I have made too many mistakes and I have paid the price for that. But nice and relieved to get a result today."
The most dramatic Formula E season yet reaches its climax at the 2023 Hankook London E-Prix on Saturday, 29 July and Sunday, 30 July. Rounds 15 and 16 of the ABB FIA Formula E World Championship are the finale of Season 9 and conclude the first competitive season of the GEN3 – the fastest, lightest, most powerful and efficient electric race car ever built.