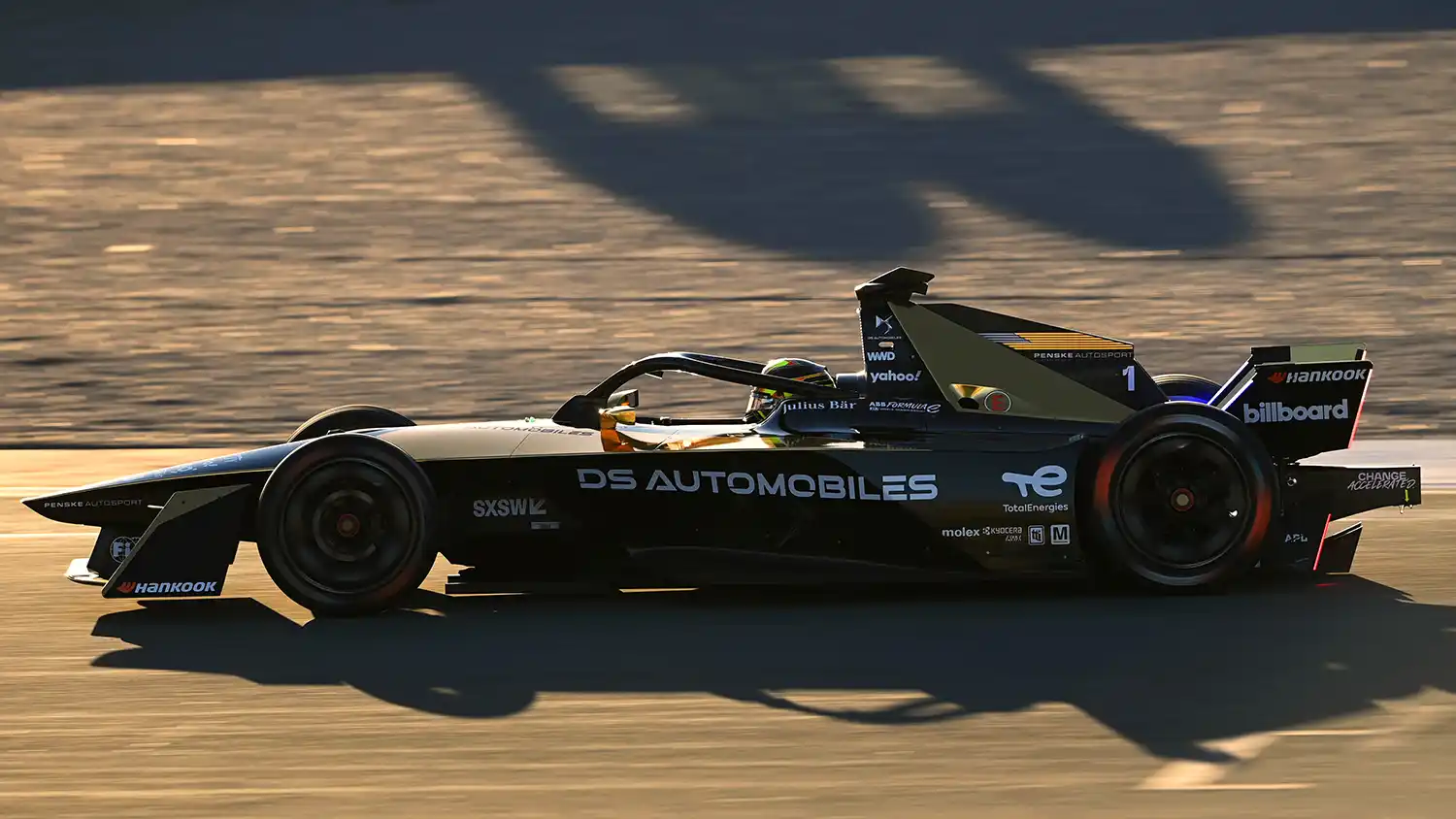 Season 9 and a new era of the ABB FIA Formula E World Championship begins this Saturday with the competitive debut of the fastest, lightest, most powerful and efficient electric race car ever built – the GEN3 – in the 2023 Hankook Mexico City E-Prix at the Autódromo Hermanos Rodriguez circuit.
A capacity crowd of 40,000 spectators will fill the grandstands, with a carnival atmosphere in the famed Foro Sol stadium section welcoming the 22 drivers from 11 teams who will be competing in a race car performing at the very limit of innovation and pushing the boundaries of EV technology – the all-new GEN3.
NEW TEAMS, WORLD CLASS GRID
It was a busy off-season as every team manoeuvred for early position at the start of the GEN3 era. Just one team has retained the same driver line-up that finished last season.
DS Automobiles has partnered with PENSKE AUTOSPORT, signing two of the biggest names on the grid to launch their Season 9 campaign. Reigning champion Stoffel Vandoorne and Formula E's only double champion Jean-Éric Vergne will drive for the DS PENSKE team. The pair were highly-competitive in testing recording the second and third fastest times respectively. Vandoorne will be looking to mount a strong title defence to match Vergne's unique double-title honour.
Two iconic names in world motorsport – McLaren and Maserati – line up on the Formula E grid for the first time this season.
The former is among the greatest names in motorsport, with 20 Formula 1 World Championship titles, 180 Grand Prix wins and three Indianapolis 500 victories to its name, as well as a Le Mans 24 Hours win at the first attempt.
René Rast, multiple DTM champion and former Formula E racer, will compete in the distinctive papaya of the new NEOM McLaren Formula E Team alongside Jake Hughes, who impressed in testing on the way to recording the fourth-quickest time of the week.
In partnership with MSG Racing, Maserati marks its return to single-seater competition for the first time in more than 60 years and is set to become the first Italian marque to compete in Formula E. Both Maserati and McLaren have cited Formula E as key to their EV development programmes with the championship's intense sporting laboratory driving learnings from the racetrack to road models.
Maserati's rich motorsport heritage is evident throughout their return to racing: launched on the streets of their Italian hometown of Modena in the iconic blue colour, the Maserati Tipo Folgore pays homage to the Trident's first racing car, the Tipo 26.
Maserati MSG Racing will see the return of Edoardo Mortara who will look to build on his most successful Formula E campaign yet of four wins among six podium finishes last season alongside new teammate Maximilian Guenther. It was a strong start for the team in Valencia, where Guenther topped five of the seven timed sessions and set the benchmark pace in Spain at a third official Formula E test.
Jaguar TCS Racing is the only team on the grid to field an unchanged driver line-up. Mitch Evans was in the hunt for his first-ever Formula E world champion title until the final weekend of last season, ultimately finishing second. Across the garage, teammate Sam Bird was frustrated by an injury that meant he was unable to take part in the final two races of the season – numbers 99 and 100 in Formula E history – leaving Lucas di Grassi to become the only driver to achieve the ever-present feat.
André Lotterer joins Jake Dennis at the now Porsche-powered Avalanche Andretti Formula E team, while Season 6 champion António Félix Da Costa will partner Pascal Wehrlein at TAG Heuer Porsche Formula E Team.
Nick Cassidy stays at Envision Racing, where he is joined by long-standing Nissan driver and Season 2 champion Sébastien Buemi.
Buemi's departure means Nissan Formula E Team also has a fully-refreshed line-up with Norman Nato and Sacha Fenestraz, who stood in for Antonio Giovinazzi in Seoul in the last race of Season 8.
Mahindra Racing welcomes 'Mr 100' and Season 3 champion Lucas di Grassi to partner Oliver Rowland.
NIO 333 Racing retains Dan Ticktum, who will partner with Sérgio Sette Câmara, who put in some impressive performances last year for DRAGON/PENSKE AUTOSPORT while Robins Frijns and Nico Mueller will race for the new ABT CUPRA Formula E Team.
GEN3: A HUGE TECH LEAP
The 11 teams and 22 drivers in the ABB FIA Formula E World Championship have had private testing and three days together in Valencia to build up the mileage and acquaint themselves with their all-new GEN3 race car.
The GEN3 is a huge leap in technological development and innovation with engineers at the FIA and Formula E delivering the fastest, lightest, most powerful and efficient electric race car ever built, pushing the boundaries of EV development.
Capable of a 200mph (322kph) top speed, it is 53kg lighter with a smaller chassis optimised for street racing. An additional front powertrain adds 250kW to the 350kW at the rear, more than doubling the regenerative capacity of the current GEN2 car to 600kW, with more than 40% of the energy used in-race regenerated under braking.
SPORTING UPDATES FOR SEASON 9
Alongside the revolutionary technology on-track, Formula E's sporting regulations have undergone updates aligned to the GEN3 era. A lap total will replace time in setting a race distance, with additional laps added for Safety Car and Full Course Yellow interruptions to racing.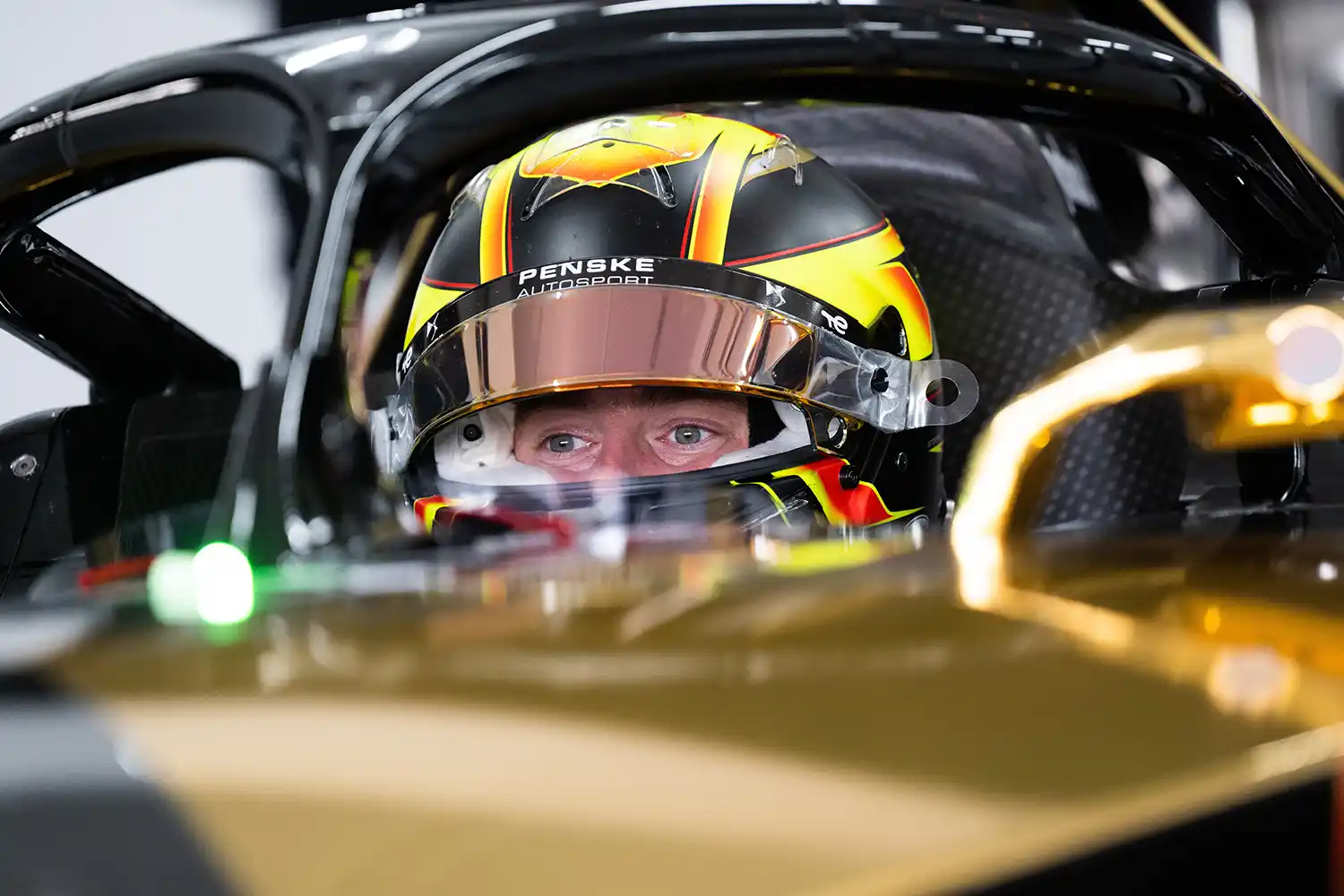 Hankook Tire becomes the exclusive Technical Partner and Tyre Supplier of the ABB FIA Formula E World Championship from Season 9. Two years of research and development has gone into producing the Hankook iON Race tyre which in Formula E is used in all conditions, wet and dry. Nearly 30 percent of the new tyre is made of sustainable materials while Hankook completely recycles every set of tyres after use.
RETURN TO MEXICO CITY
This Saturday, Formula E makes a seventh visit to a circuit that has been a feature on the calendar since Season 2, save for a trip to Puebla in Season 7 – Autódromo Hermanos Rodriguez.
The 19-turn, 2.630km circuit is a perfect mix of long, fast straights and a technical infield section that passes right through the legendary Foro Sol stadium section where tens of thousands of fans sit.
A new chicane has been added on the back straight this season, while the ATTACK MODE activation zone is now on the outside of Turn 15 at the exit of the stadium section presenting more of a challenge this time around.
Last season, TAG Heuer Porsche Formula E Team dominated in Mexico City to claim their first ABB FIA Formula E World Championship race win.
Pascal Wehrlein led home teammate Andre Lotterer for a Porsche one-two with the team inflicting an extra lap on the field with just a couple of seconds remaining on the clock.
MEXICO CITY FACTS
Mexico has been a mainstay on the Formula E calendar since its initial appearance in Season 2 with Mexico City hosting apart from Covid-hit Season 7 (with Puebla filling the gap). Only Germany (16) and USA (13) have hosted more races than Mexico (8).
The 2023 Hankook Mexico City E-Prix will be run to a new track layout with a chicane being added after Turn 8, making the circuit the longest Formula E configuration around the Autódromo Hermanos Rodríguez.
The 19-turn layout will be the fourth different configuration across the seven Mexico City E-Prix.
After eight years of the Formula E season commencing in Asia, Formula E will start its GEN3 journey in North America, with Mexico City being the fourth city to have hosted the opener (after Beijing, Hong Kong and Diriyah).
The opening race isn't always a clear indicator of who will clinch the championship in Formula E. In only two seasons has the Driver's Champion won the opening race (Sébastien Buemi in Season 2 and Nyck de Vries in Season 6).
Lucas di Grassi won the Season 3 Mexico City race from 15th on the grid, the lowest position any driver has won an E-Prix from.
Of the six previous races in Mexico City, Sébastien Buemi has stood on the podium three times, more than any other driver.
António Félix da Costa is coming up to his first Formula E race with his new team, Porsche. Da Costa will be hoping he starts the GEN3 era in the same way he started GEN2, which is with a win.
Sébastien Buemi, Sam Bird and Lucas di Grassi are the only drivers to have raced in every season opening race (each having claimed at least one win at a season opener).
The last visit to Mexico City saw Pascal Wehrlein claim his maiden Formula E victory. Seven drivers come into Mexico City in search of their first Formula E win.
NIO 333 Racing will start Season 9 with the youngest driver pairing (with an average age of just 24 years and 45 days). Mahindra Racing will start the season with the oldest driver pairing (with an average age of 34 years 156 days).
The last three Julius Baer Pole Positions in Mexico City have all been claimed by German drivers. However, pole position isn't always the spot to be in Mexico City, with three of the six pole sitters having failed to make it to the chequered flag.
Starting last in Mexico City isn't always the end to a driver's weekend. In three of the last four Mexico City E-Prixs, the driver starting in last has picked up points (with a ninth-place finish in each instance).