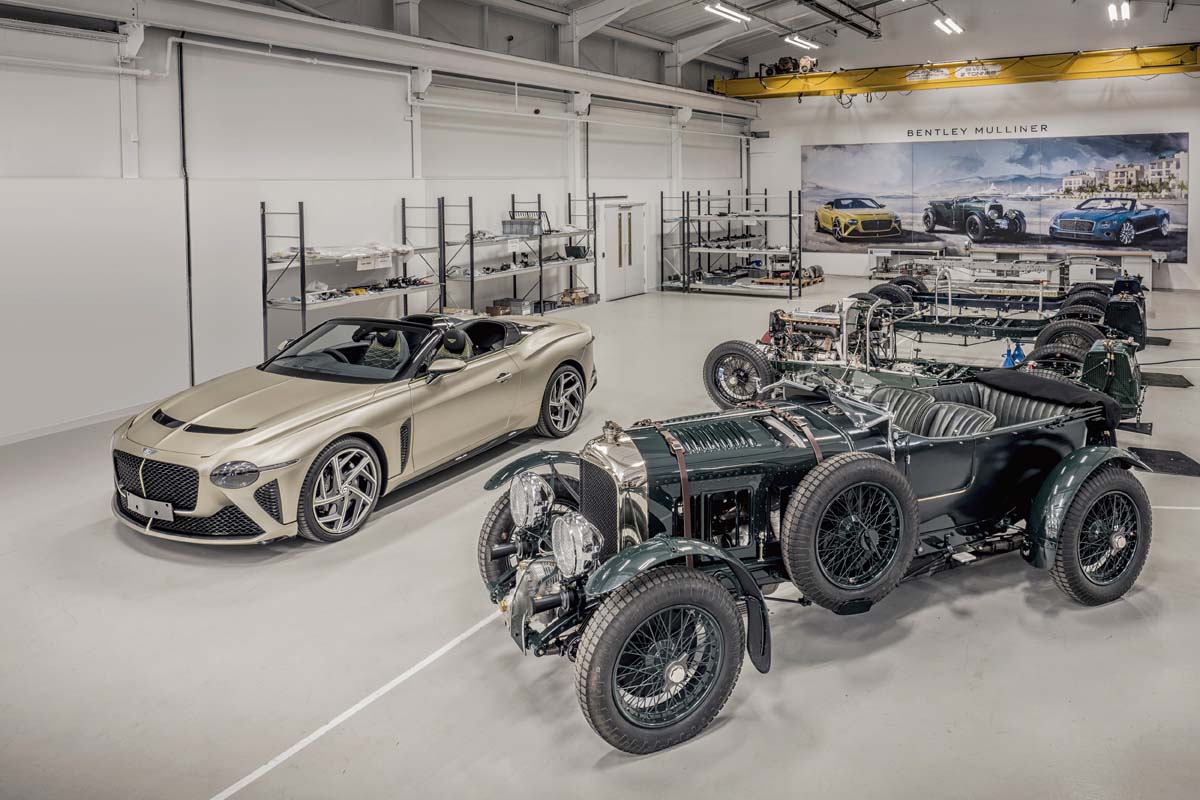 Bentley Mulliner has completed the first customer cars in both of its new series of pinnacle, handcrafted, bespoke projects. Each car is the first of their respective 12 vehicle series, with Bacalar Car One being the first customer delivery of Mulliner's new coachbuilt barchetta. Meanwhile, Blower Car One is a millimetre-accurate mechanical recreation of Sir Henry 'Tim' Birkin's 1929 supercharged 4½-Litre, and the first customer car of the world's first pre-war continuation series.
The first customer cars follow their engineering prototypes, known in Bentley as the "Car Zeroes". Each has completed significant durability mileage, performance and climatic testing in various locations and the engineering sign-off of both projects was successfully achieved to allow customer builds to commence.
Bentley's Director of Mulliner and Motorsport, Paul Williams, comments:
"Seeing these first two cars now finished has given the whole team an enormous sense of pride. Years of work have gone into the design and development of these projects, and seeing them together is incredibly rewarding. These cars are totally unique, absolutely bespoke, and yet have been built to the same quality standards as any other Bentley. Mulliner is truly the only place in the world that could deliver a 21st century, coachbuilt grand touring barchetta at the same time as recreating an iconic road-going 1929 race car.
"I'm excited for our customers to take delivery of their new cars, and to seeing the rest of the orders in both series come to life. Alongside the more mainstream yet still distinctive cars of the Mulliner Collections family, these are the first models of the Mulliner Classic and Coachbuilt portfolios – but there will be more. We're just getting started."
As with every car in the two series, strictly limited to 12 examples apiece, the first cars have had every detail specified by their imminent owners, and as such are totally bespoke to them.
Due to the nature of these personal commissions, Bentley is not able to reveal the identity of the customers nor where the cars will be heading. However, each customer shares a love of driving, along with an avid appreciation for craftsmanship, authenticity & attention to detail, all deeply associated with Mulliner.