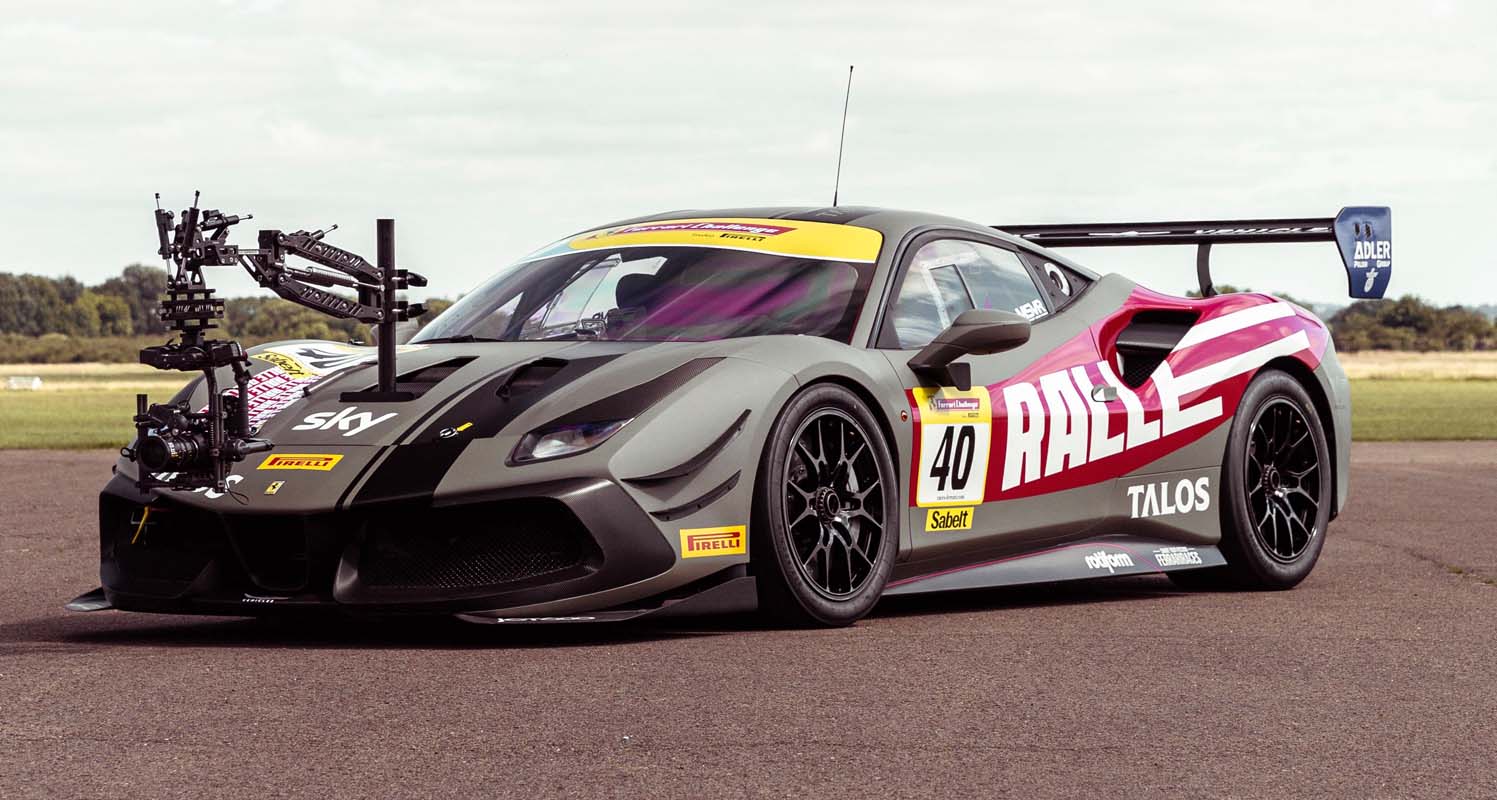 Bicester Heritage-based content creatives, Ralle, are set to take the motoring industry by storm with the launch of their new Ferrari tracking car. Assembled in seven days, following a partnership with Talos Vehicles, the rig will enable the small team to capture unique shots and content, sharing the twists and turns of much-loved circuits in a never-before seen angle.
The Media Group, comprising of Ralle and sister company Petroleum & Co. is the creative dream of brothers Jimmy and George Howson, and has been at Bicester Heritage since 2019, working with the team of 45 onsite specialists and other well-known brands, recently including a partnership project for Goodwood FOS and Aston Martin, films with Porsche and Type7, a new video consignment offering with Collecting Cars featuring Chris Harris, and the launch film for the new Dallara EXP.
The combined media group team has recently expanded to over ten creatives, following the acquisition of Howson Media by Ralle and working alongside sister company Petroleum & Co., combining social media experts with automotive commercial and short film expertise. The Group works with a range of media, including tracking and drone footage, to capture the power, passion and motion of the automotive world.
With a successful Instagram and social media presence, Ralle will unveil their tracking car at the British Car Show, this 19th to the 22nd of August in Farnborough.
Ralle is a dynamic addition to the broader Bicester Motion site, on which Bicester Heritage sits, which is planned to become a leading destination for mobility technology and experience, past, present and future.
Jimmy Howson, Founder, Ralle said: "We have been exploring different means to capture unique, high-speed shots for some time, and our Ferrari tracking car is the result of weeks of planning and adjustments. It's an exciting time for Ralle as we hope to take our skills and brand reach to a range of new audiences at Farnborough and beyond!"
Philip White, Senior Brand and Marketing Manager, Bicester Heritage adds: "Ralle are a disruptive and dynamic presence here at Bicester Heritage, a veritable force majeure for us here onsite in terms of providing content and imagery that truly takes you trackside in a matter of seconds. The launch of their new Ferrari track car, and the speed at which the young team have put this together, is great news for the future of how automotive industry content is created and consumed."