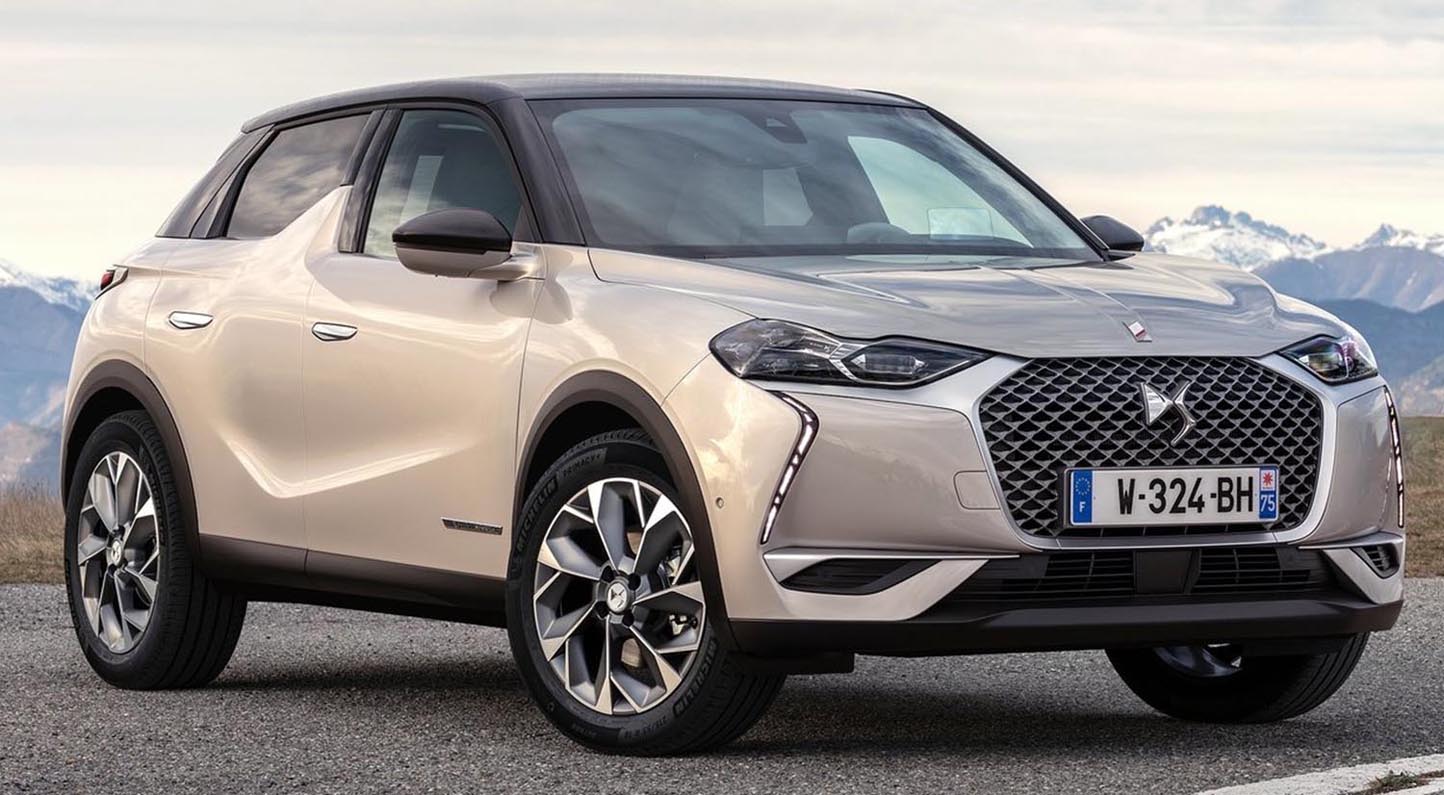 Largely because automotive luxury now means 100% electric mobility, DS has created the DS 3 CROSSBACK E-TENSE. At first glance, there is not much to differentiate this «zero emission» livery from other versions. But on the outside, its exclusive Cristal Pearl paint, satin-chrome finishes, E-TENSE emblems and special rear bumper, without an exhaust pipe, give the game away.
Inside, the dedicated information displayed on the digital instrumentation and its gear lever embossed with the «E-TENSE» emblem signature point to the fact that you are indeed in a 100% electric vehicle. Even though the batteries are housed in new «CMP» platform, DS 3 CROSSBACK E-TENSE boasts the same spaciousness and the same boot volume as all other versions.
"The specifications of our first 100% electric B-SUV premium were based on three main pillars," explains Rémi Seimpère, DS 3 CROSSBACK E-TENSE project director.
1-Range: at 320 km, in accordance with the WLTP (430 km NEDC) standard, the DS 3 CROSSBACK E-TENSE offers a range that meets the vast majority of customer needs. Energy management within the DS 3 CROSSBACK E-TENSE is fully optimised thanks to regenerative braking that recharges the battery when the vehicle decelerates and a heat pump that reduces electrical consumption.
2-Recharging capacity: The DS 3 CROSSBACK E-TENSE carries a high-capacity charger. Although the car can be charged from a standard socket using the Mode 2 cable provided, a 11 kW Wall box will reduce the charging time to just 5 hours (Mode 3 cable supplied). At a public 100 kW quick charge terminal, 80% of the battery can be charged in only 30 minutes, which represents an average range of 9 km per charging minute.
3-Acoustic comfort: silence is one of the vital components of any electric car. "With the DS 3 CROSSBACK E-TENSE, we have set the bar very high in order to become the benchmark in this area. Road noise and other aerodynamic disturbances are perfectly filtered."
Weight and energy consumption are optimised
The complete battery pack – cells, cooling system, management and control intelligence – weighs 350 kg. But the DS 3 CROSSBACK E-TENSE only in fact weighs 300 kg more than the petrol or diesel version. It was possible to reduce the weight (by 50 kg) because an electric motor is lighter than an internal combustion engine, but also because the car does not need a fuel tank or an exhaust line.
The DS 3 CROSSBACK E-TENSE is also fitted with a high-performance heat pump. Its excellent efficiency, with a reduced electrical consumption, optimises thermal comfort in the passenger compartment without affecting battery temperature control. "With this set of technologies, which we assemble, we are convinced that we have reached another stage in the mass manufacturing of electric vehicles," notes Rémi Seimpère. "Such control also lets us offer a very attractive warranty: eight years or 160,000 km."
On-road savings
In addition, DS 3 CROSSBACK driver can improve the car's range by selecting from several driving modes, and even regeneration modes.
Eco: the motor and the various features are calibrated to optimised driving range.
Normal: the best compromise of range and performance.
Sport: the maximum torque of 260 Nm is delivered from the sart, going from 0 to 100 in 8.7 s.
The regenerative braking has two modes:
Normal: for a driving experience close to a vehicle with an internal combustion engine.
Brake: greater use of the motor's braking effect (deceleration of 1,2 m/s2).