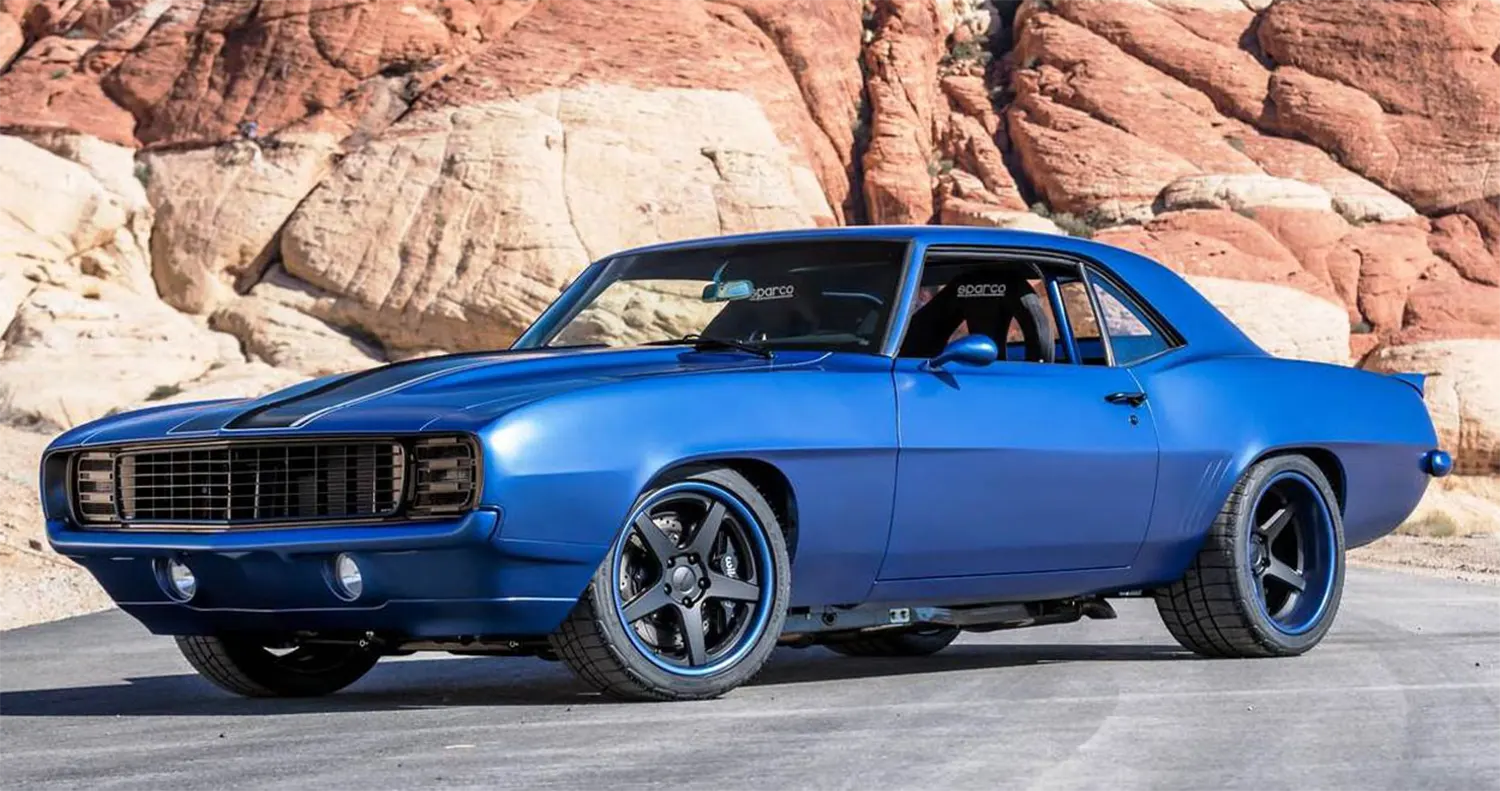 The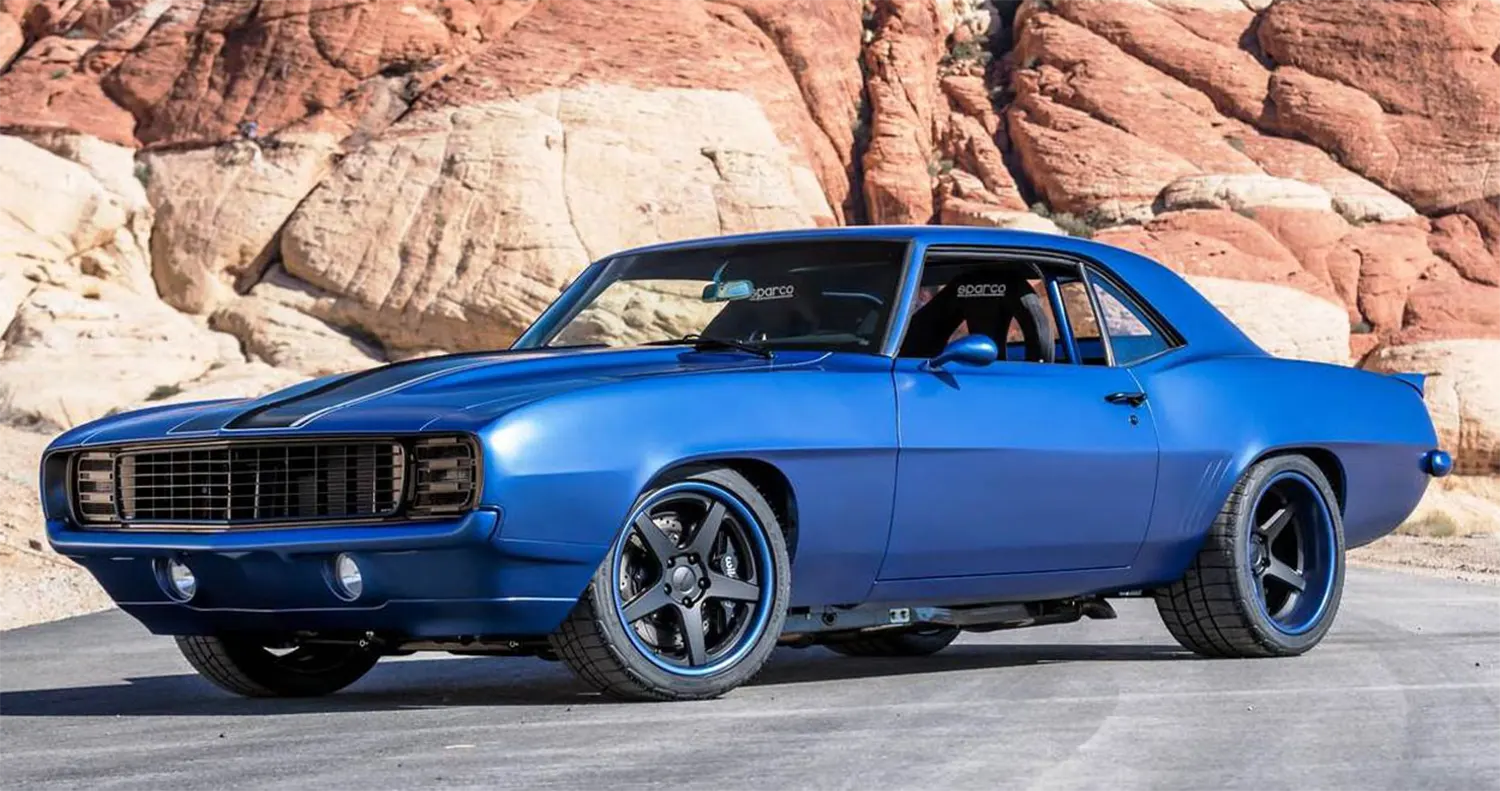 is a hand-built production supercar, built by Oklahoma's CR Supercars, with modern chassis and driveline mated to the classic styling of a '69 Camaro. This machine is powered by a 430HP LS3 (with LS7 and LS9 options also available) mated to a Tremec 6spd manual transmission.
It rides on Chris Alston Chassisworks subframe connectors with a custom 8-point roll cage, Chris Alston suspension (with A-arms & coilovers in the front and G-link in the rear), Wilwood disc brakes (with 6-piston calipers and 14-inch rotors front and rear), and BF Goodrich Rival tires (275/35ZR18 & 335/30ZR18) on 18×10/18×12 Forgeline CF3C Concave wheels finished with Matte Black centers and Matte Blue Metallic outers.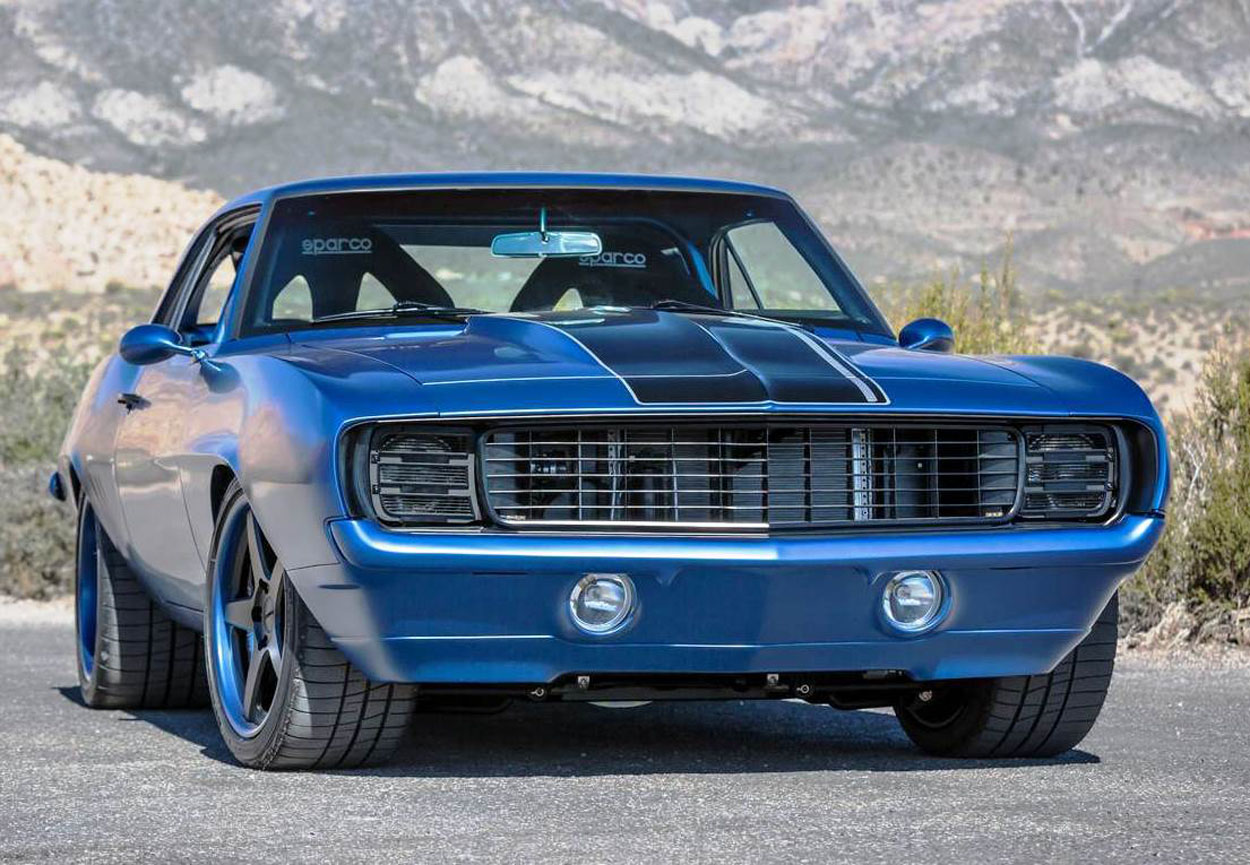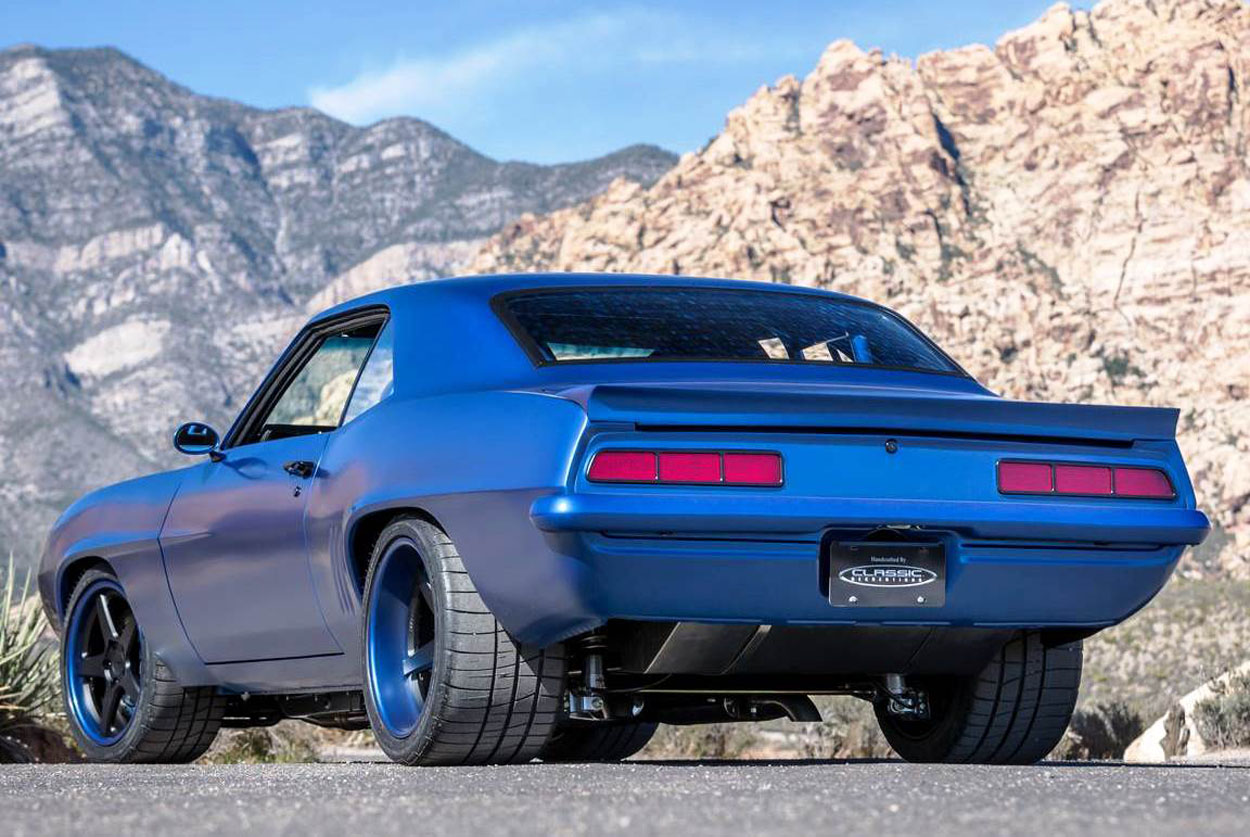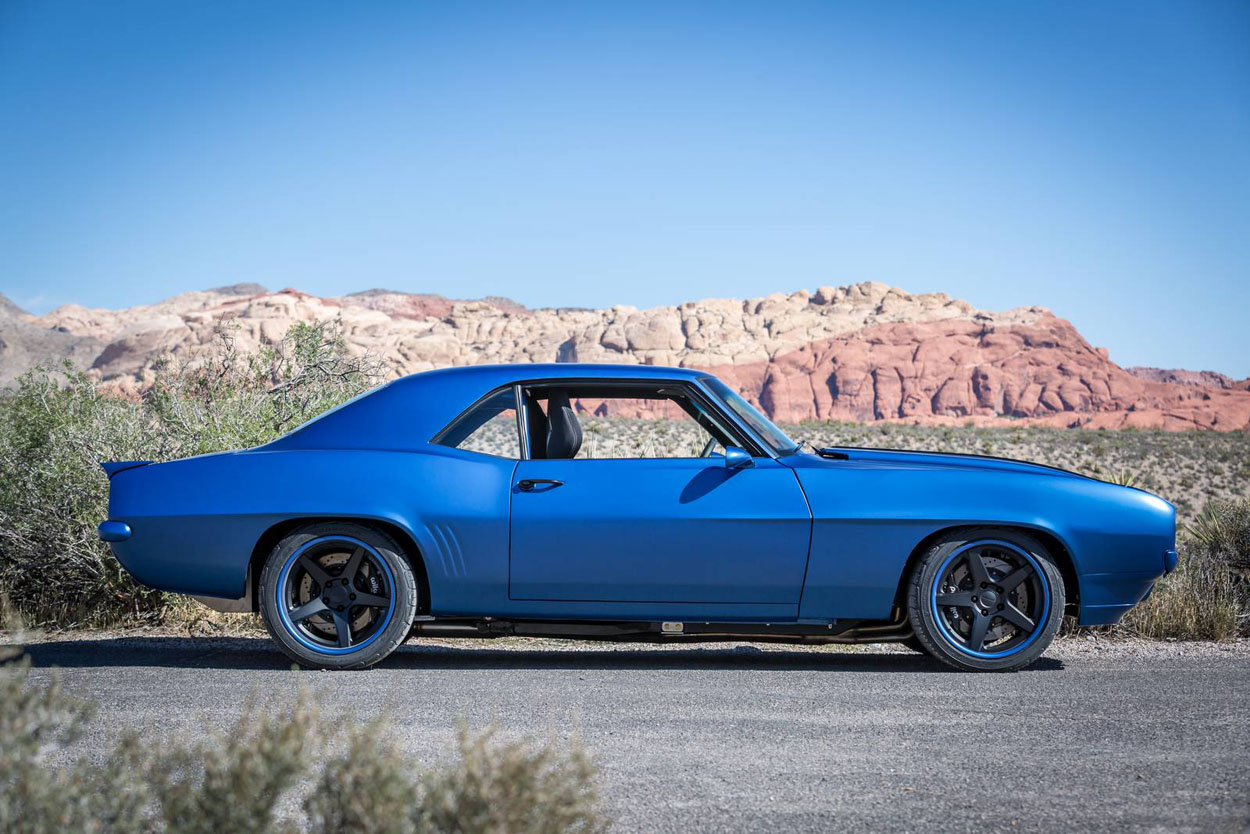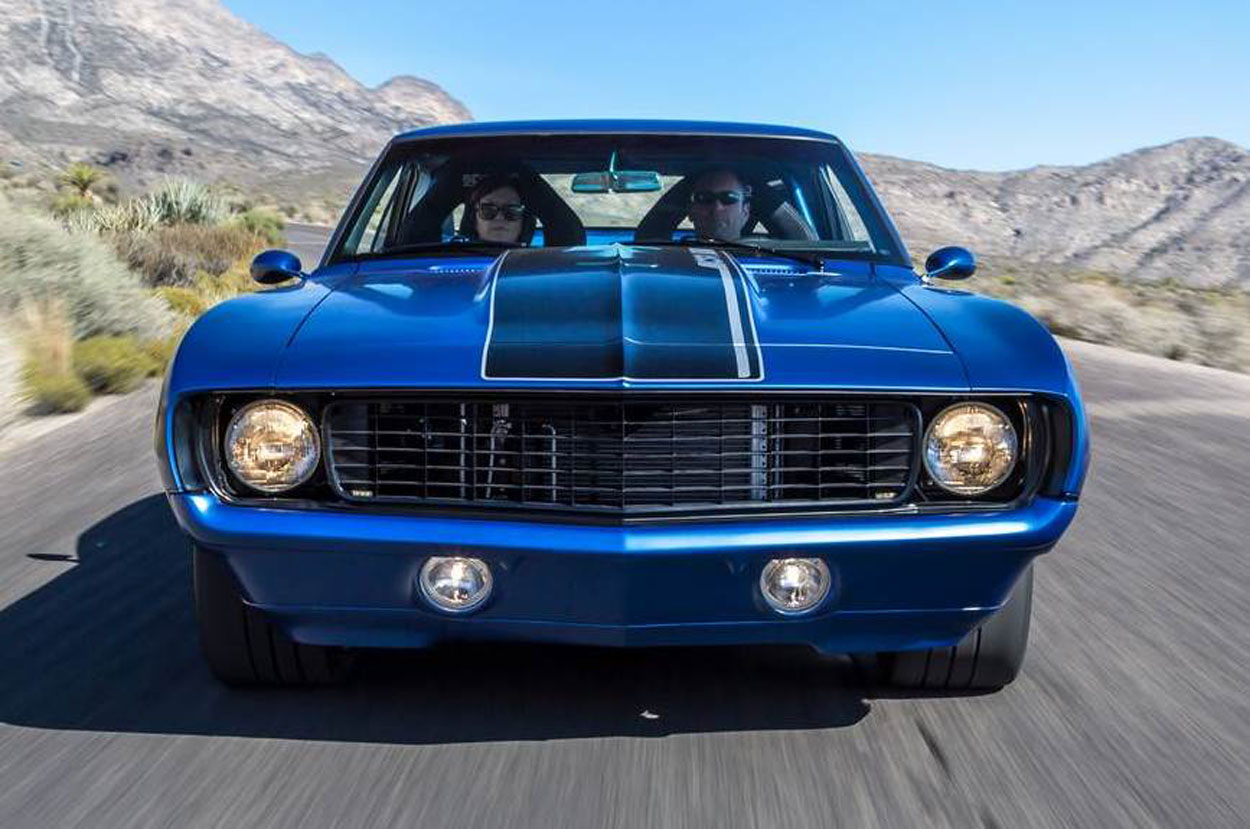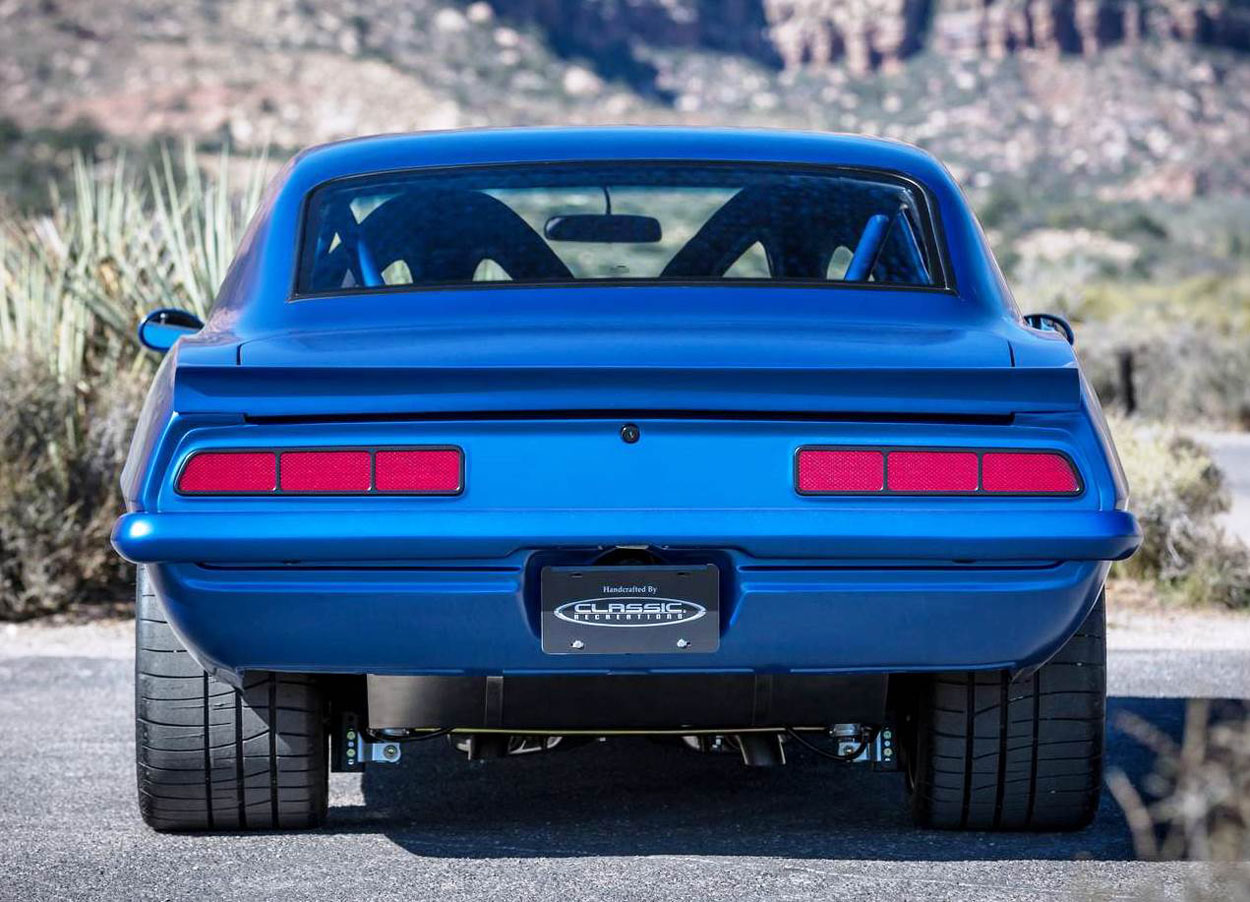 أما المقصورة، فقد تم تثبيتها  بقفص مؤلف من ثماني لقطات لضمان المتانة والصلابة،أما المقاعد فرياضية بامتياز وخاصة بسيارات السباق ، بالاضافة الى عجلة القيادة الرياضية أيضا والمصنوعة من الجلود.