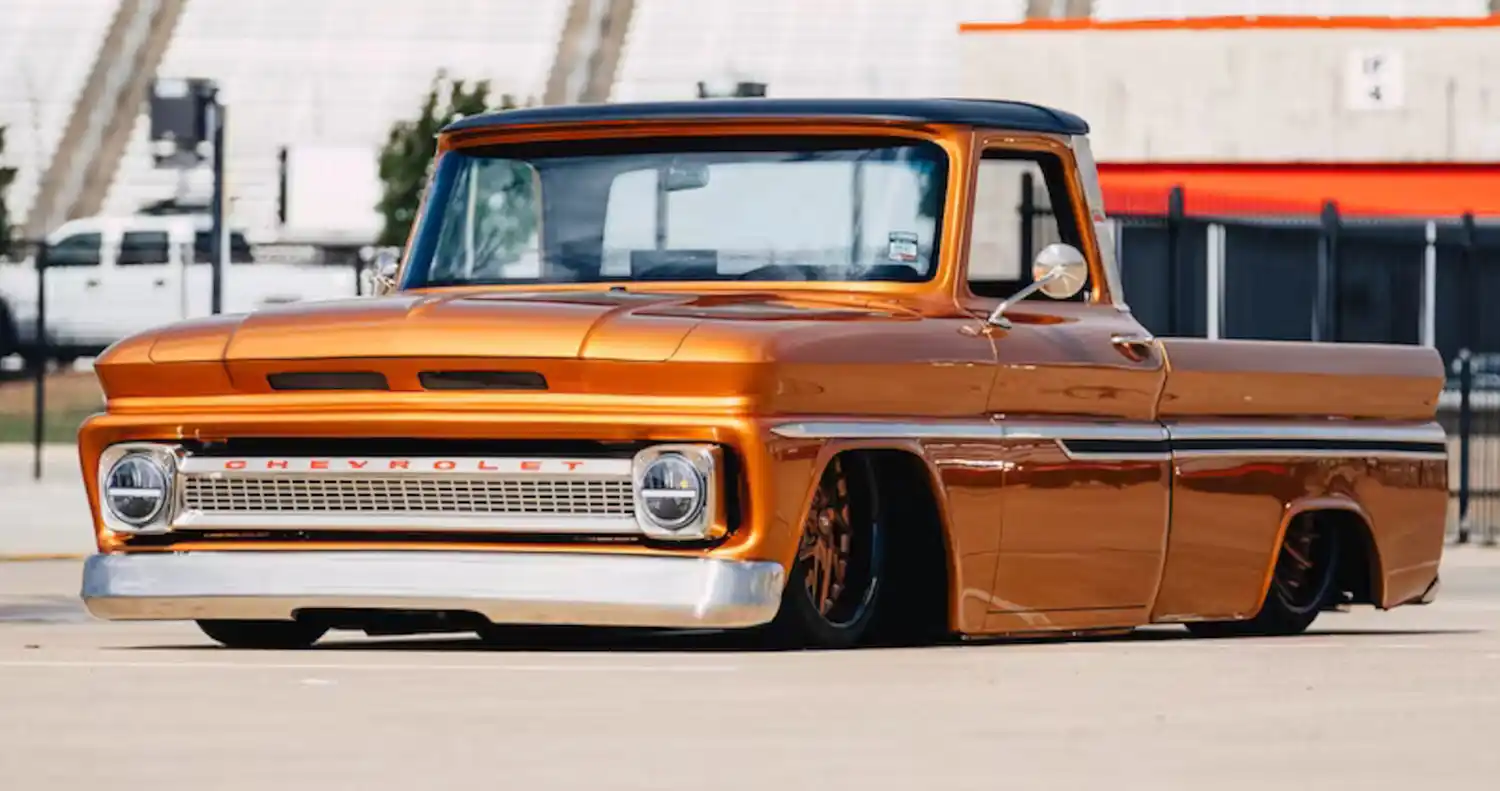 Source: Chevrolet
WORDS: DAN HODGDON
PHOTOS: LUCAS PRIAMO
When Dave Gonzales teams up with builder Roger Burman and his Lakeside Rods and Rides shop, good things happen.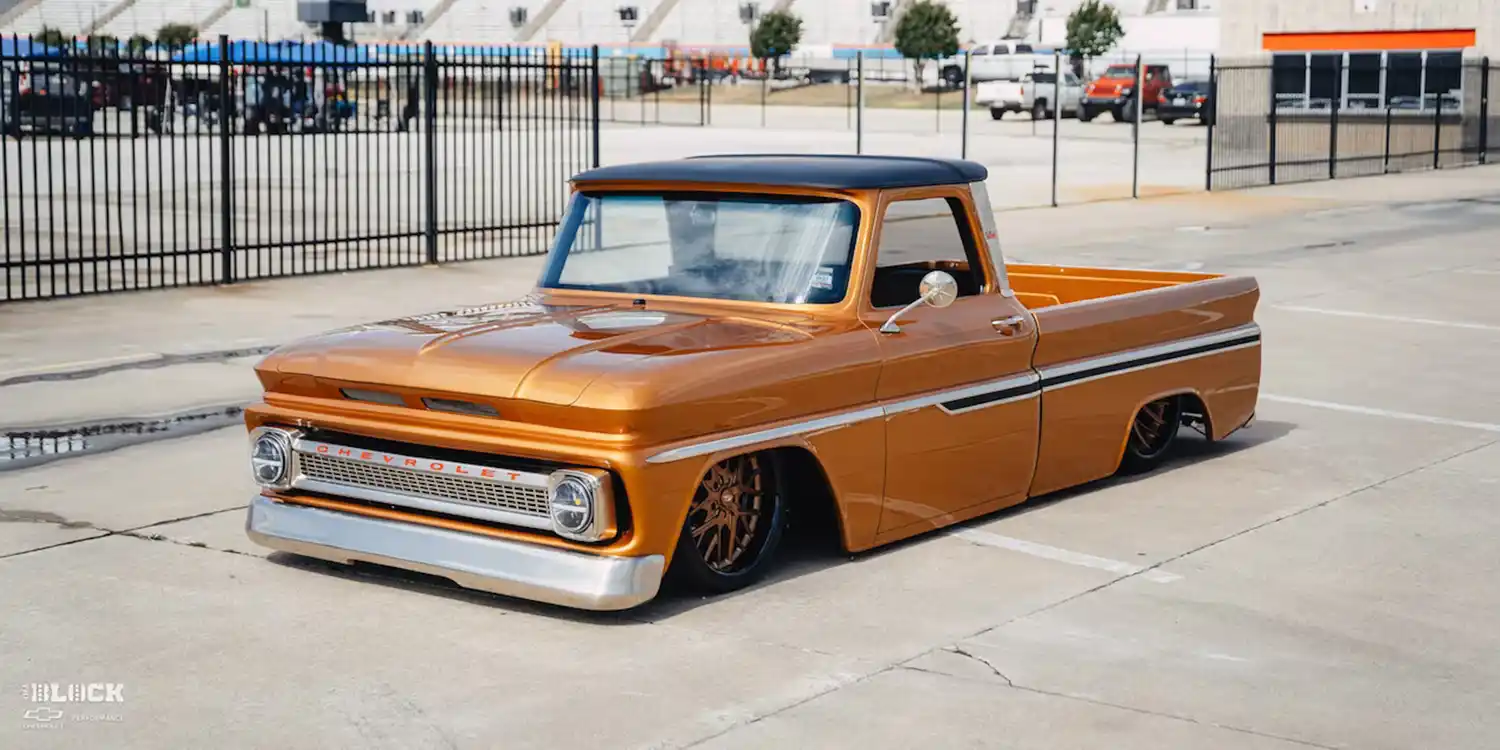 Burman won the Goodguys 2021 Chevrolet Performance GM Retro Iron Builder of the Year award for a 1935 Ford he built for Gonzales. Now, the duo has also collaborated on a 1966 Chevrolet C10, which Gonzales saw for the first time during the C10 Nationals at Texas Motor Speedway this spring. It went on to win the show's C10 of the Year award.
The common denominator between the two builds? A Chevrolet Performance Connect & Cruise Crate Powertrain System featuring an LS3 crate engine.*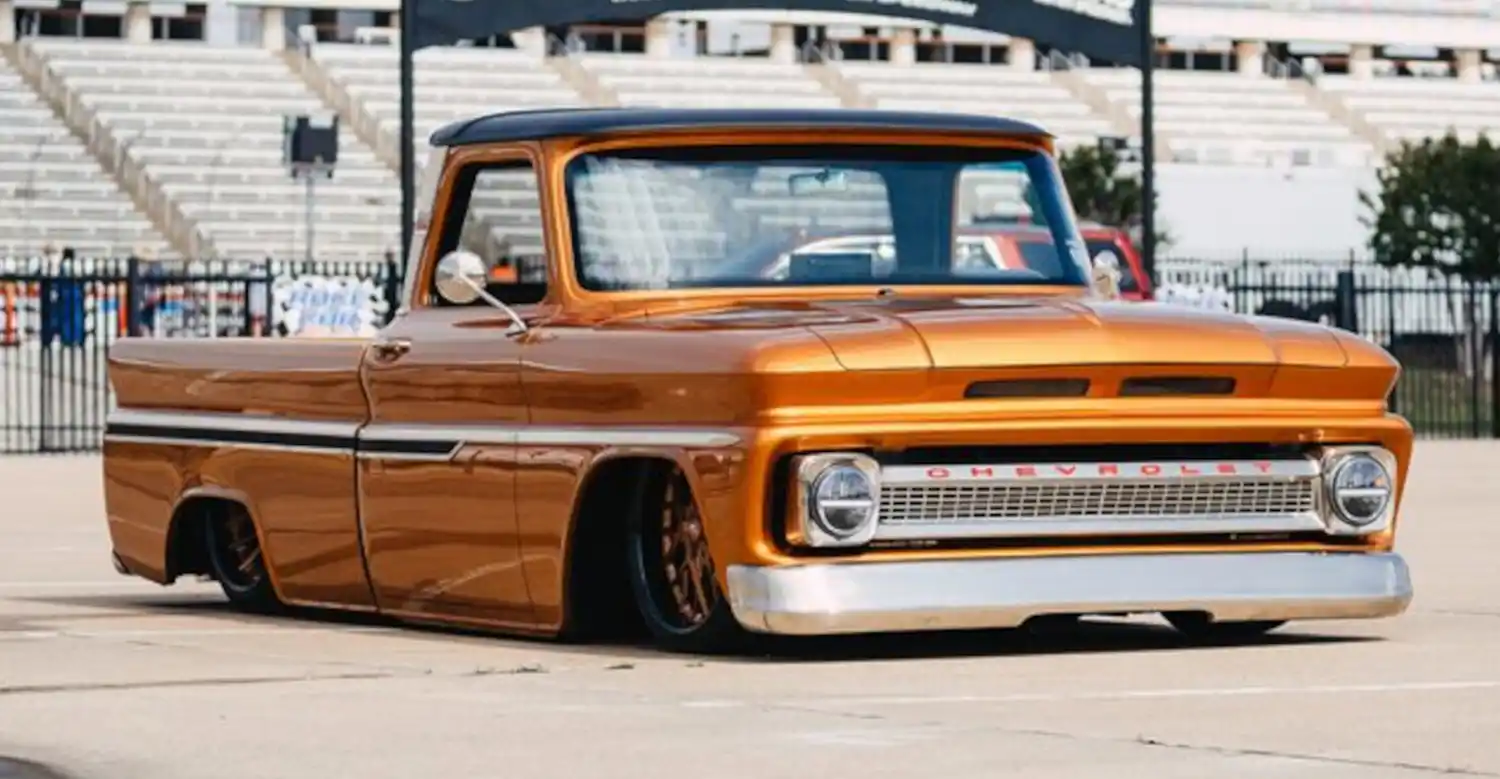 "It's dependable and has enough power to do what it's going to do," Gonzales said of the famed LS3.
"That's the one I use probably 90% of the time," said Burman, whose shop is based in Rockwell City, Iowa. "I have used some LT4s* and stuff like that for somebody wanting more horsepower. We get the Connect & Cruise and that's what we do. There's no grief."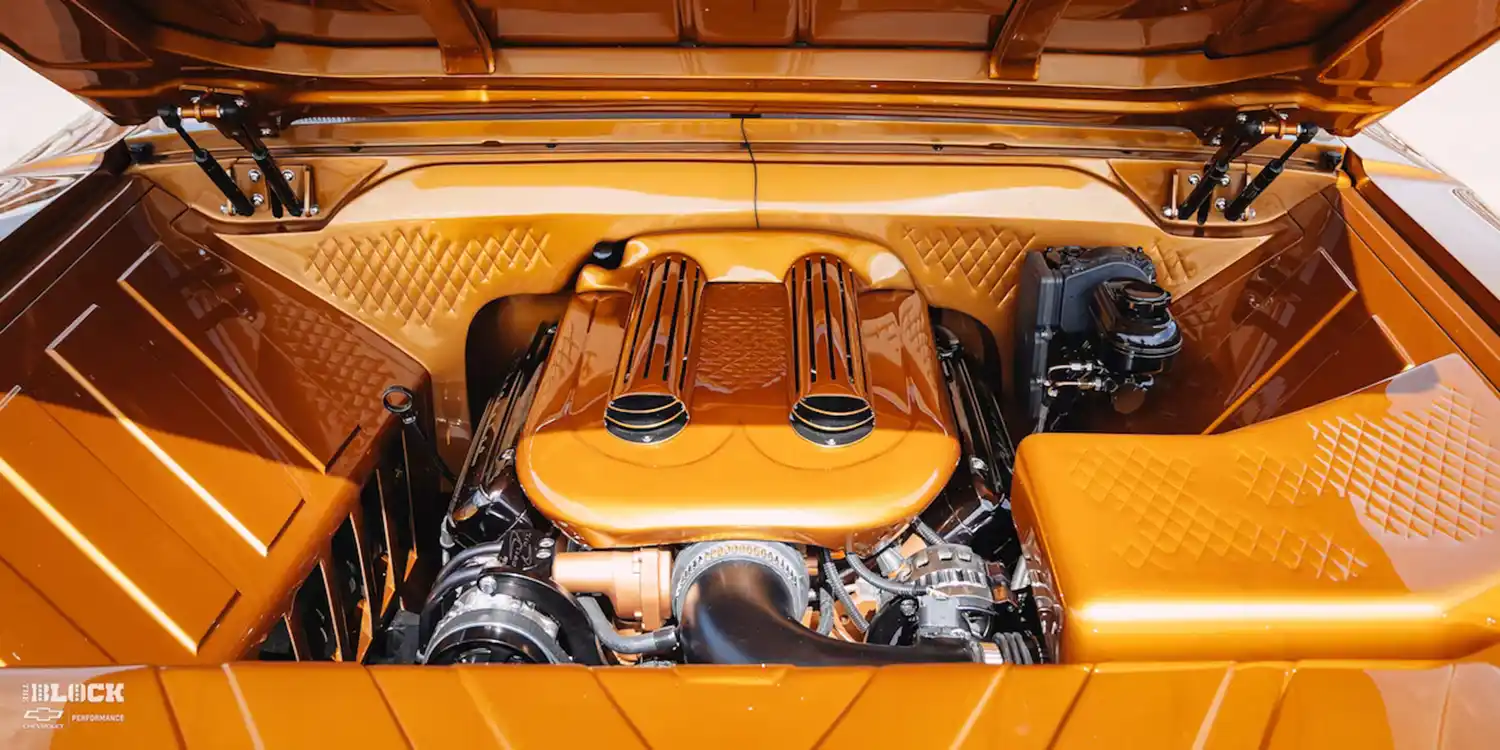 Indeed, Connect & Cruise systems from the Bowtie feature factory-matched crate engine and transmission combinations, along with complementing controllers, torque converters or flexplates, installation kits and more. The intended result is easier installation and fewer headaches for the builder.
"You don't have to have the things tuned, normally they just fire up," Burman said. "If you get the mass airflow in the right place everything's all good."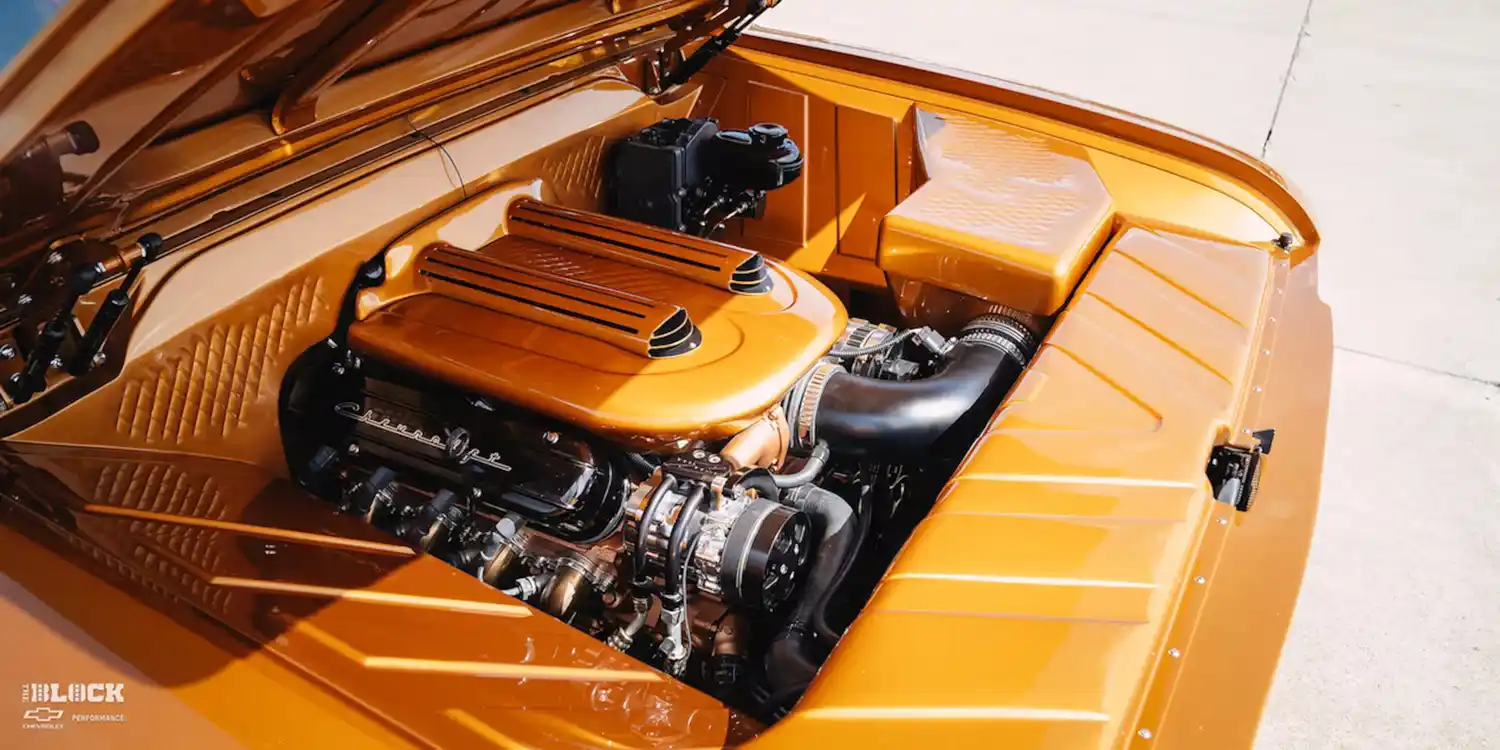 The 430-horsepower LS3 engine in the truck is backed by a SuperMatic 4L60-E transmission. The vehicle sits on a Roadster Shop chassis that came with all necessary LS motor mounts and components to make for a seamless installation. However, the firewall has been trimmed along with a bit of other fabrication work.
Among other engine highlights added by Burman are a Billet Specialties front drive system and a Flowmaster exhaust setup with Ultimate Headers.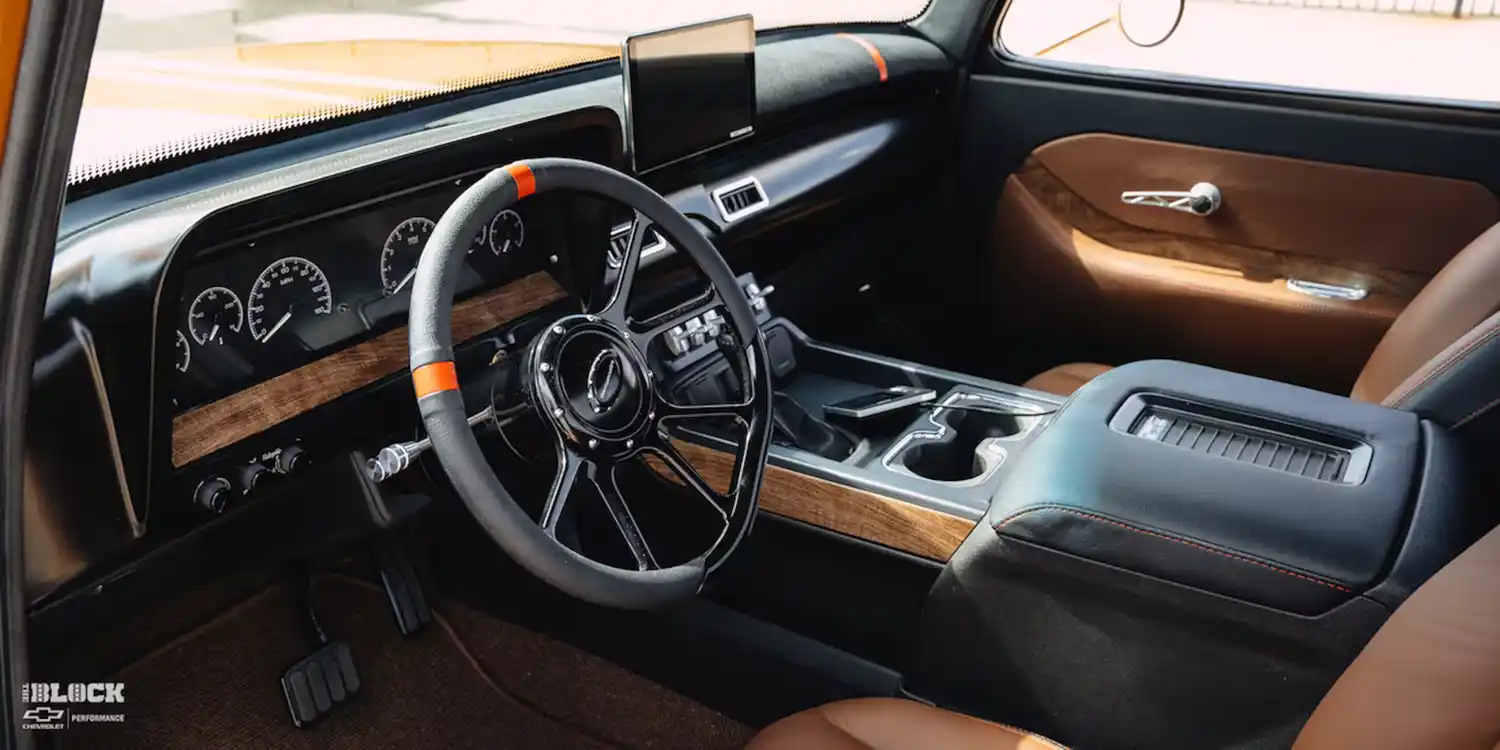 Gonzales had never thought much about having a C10 until he saw one Burman had built for another client and fell in love with the style. The truck came from Gary, Indiana, and was not supposed to be the show vehicle it turned into. But, things happen, and Gonzales decided he wanted to have a Goodguys-style build.
"The photos don't serve it justice, it exceeded my expectations," Gonzales said. "The color's about the only thing I picked….I'm very, very happy with it."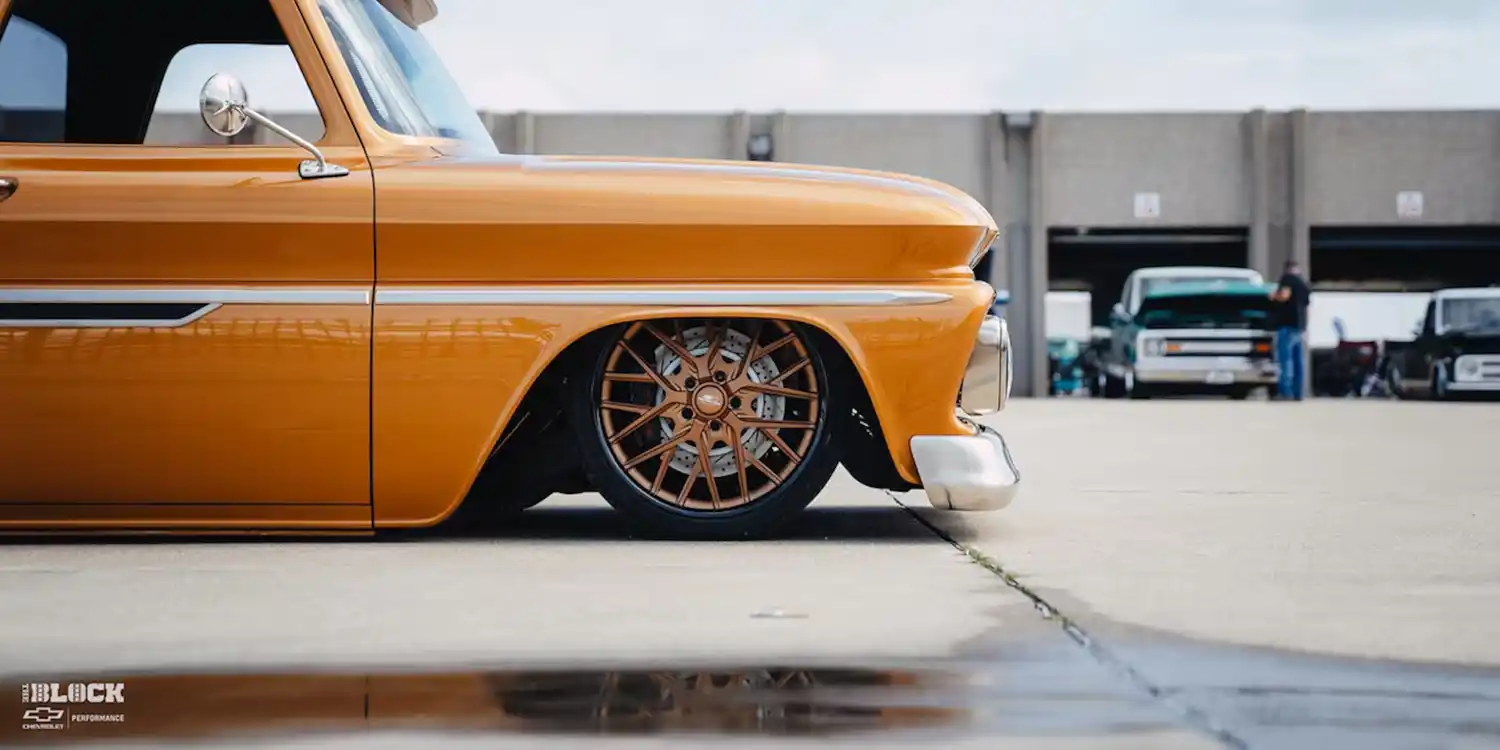 Gonzales' paint choice is called Saber, but otherwise, he trusted his builder to put together a custom truck he would enjoy.
In addition to the suspension components that came with the Roadster Shop chassis (including a nine-inch rear end, control arms and more), Burman added an Air Ride Technologies air-ride system to provide the truck with a mean, low stance when it's sitting still. The C10 rides on Billet Specialties wheels and is stopped by Big Baer brakes with Wilwood spindles. Interestingly, Burman also used a Tesla electric brake.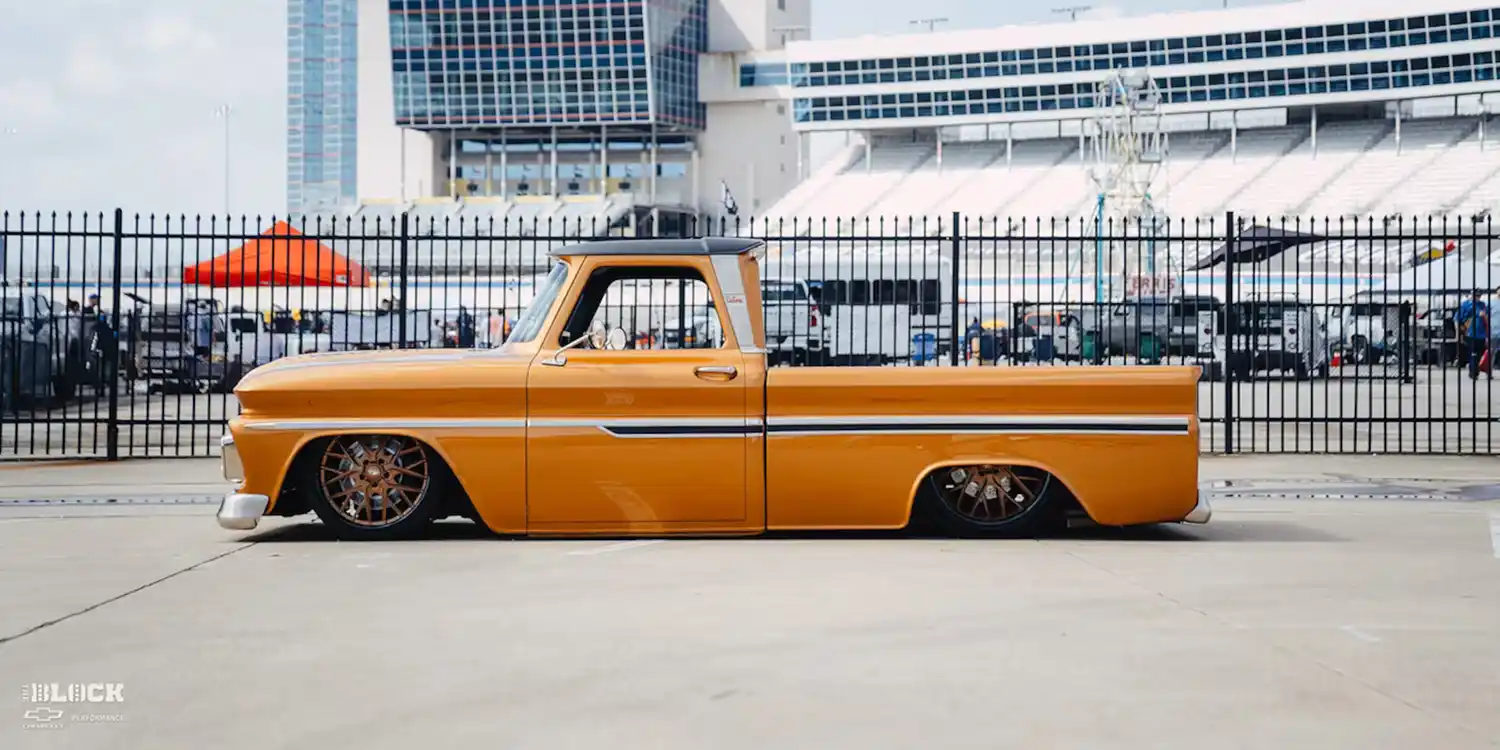 Truck owner Gonzales hails from Norco, California, and owns the extremely busy Valley Cities Fence, a fact that became part of the truck's moniker.
"The truck became named 'Fenced In' because when I call him, he's always got like a hundred things going, so I nicknamed it that," Burman said.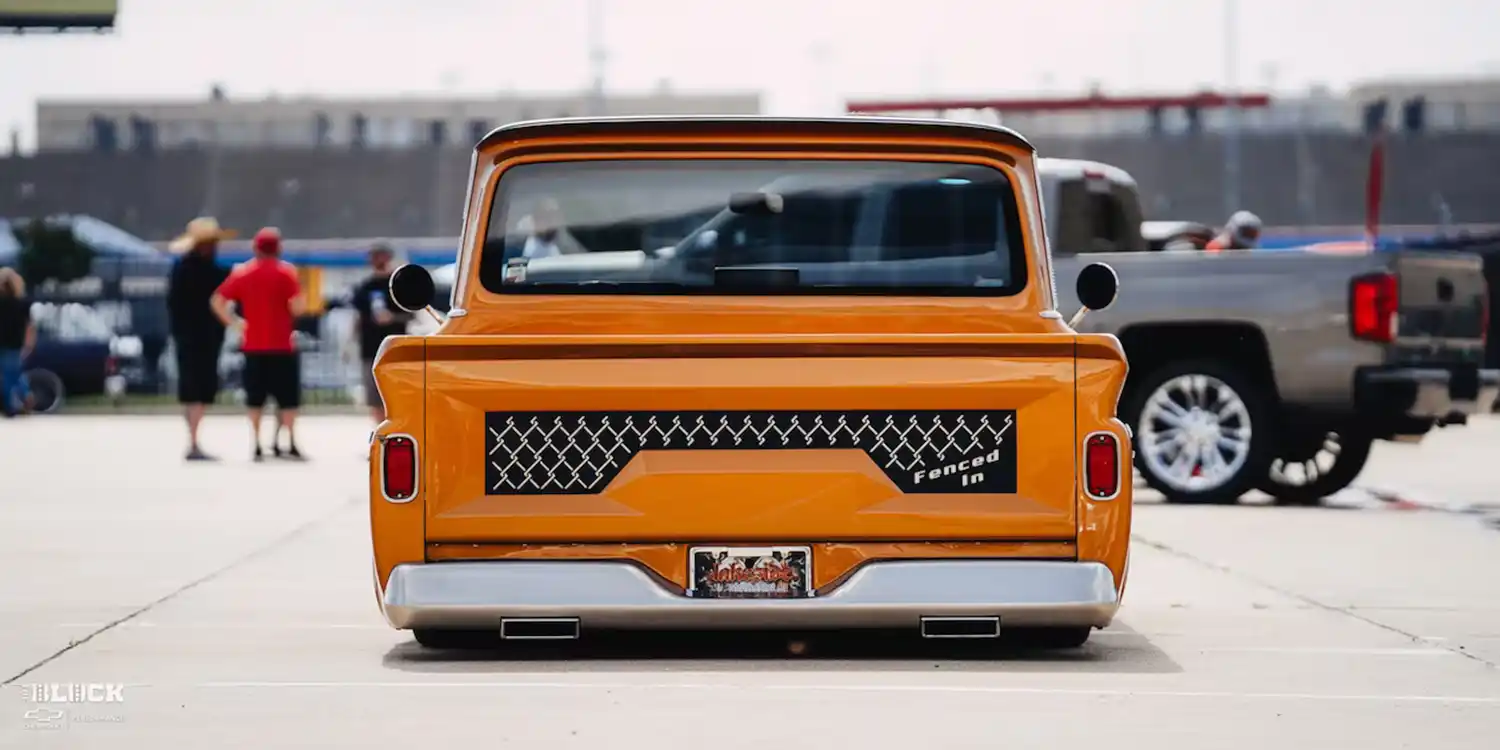 The fence theme is called out in several places and even extends to the interior, created by Dan Webber in Alexandria, Minnesota. A fence pattern is laser-etched into the Alcantara material to keep with the truck's name. The interior also features creature comforts like a Dakota Digital dash and a Vintage Air system. Burman also utilized a C6 Corvette shifter and a modern GM truck center console straight from the factory to give the interior a modern look.
Part of Gonzales' faith in his builder likely comes from the fact he likes a bit of everything, ranging from classics to Pro Touring builds. He once regularly attended a show in the San Bernardino area with his late father-in-law that piqued his interest in the hobby.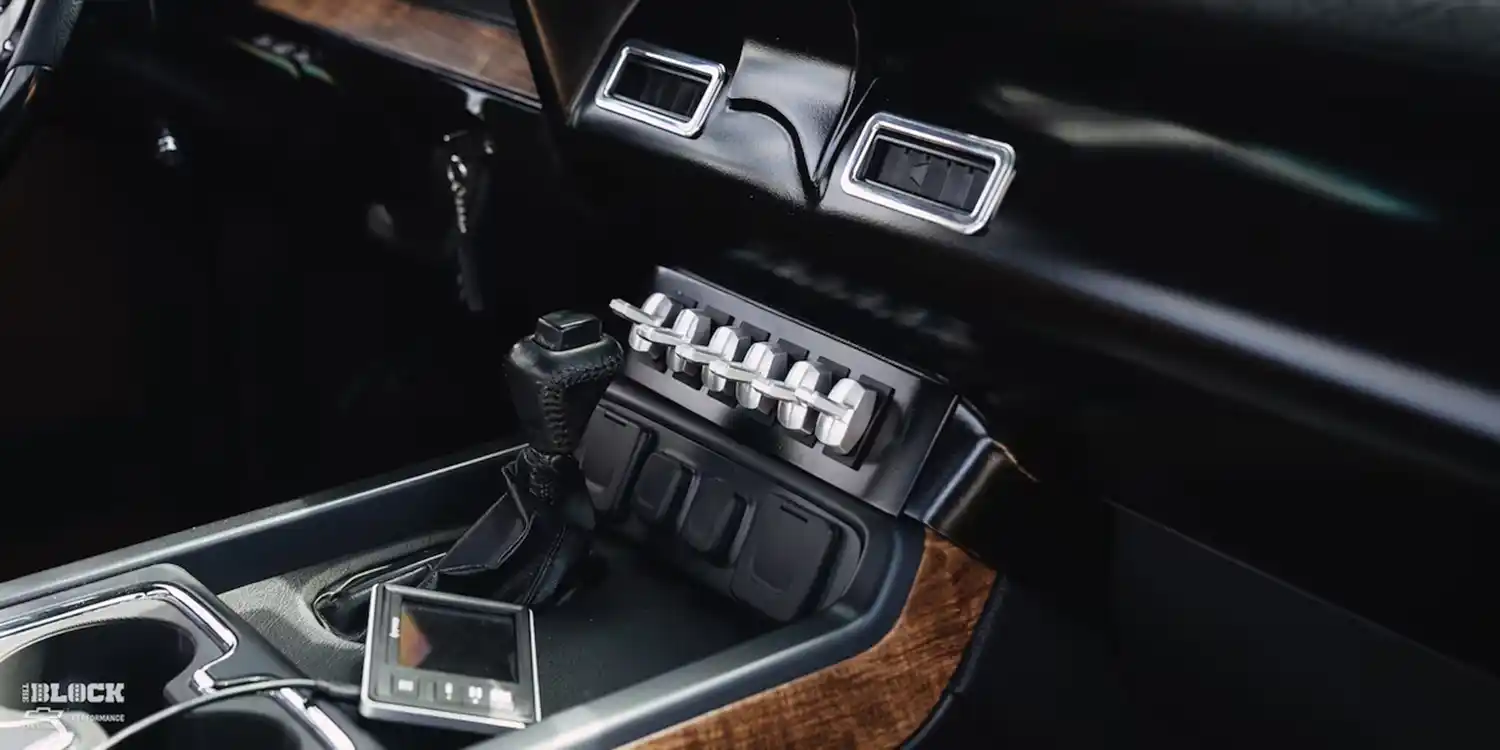 "I didn't have two dimes to rub together, my wife and I had four kids," Gonzales said of those days. "But I just got fascinated. I wanted a hot rod, but I couldn't afford it. So, it kind of lost steam. In any event, my father-in-law had a '39 Chevy two-door sedan. He loved those cars. He was getting ill, and I asked him if he wanted to sell it, and he said, 'Dave, I wouldn't sell it to anybody but you.' I still have that car. So , from there it went on. He was an amazing man."
Since then, Gonzales' collection has grown with a variety of award-winning, custom vehicles.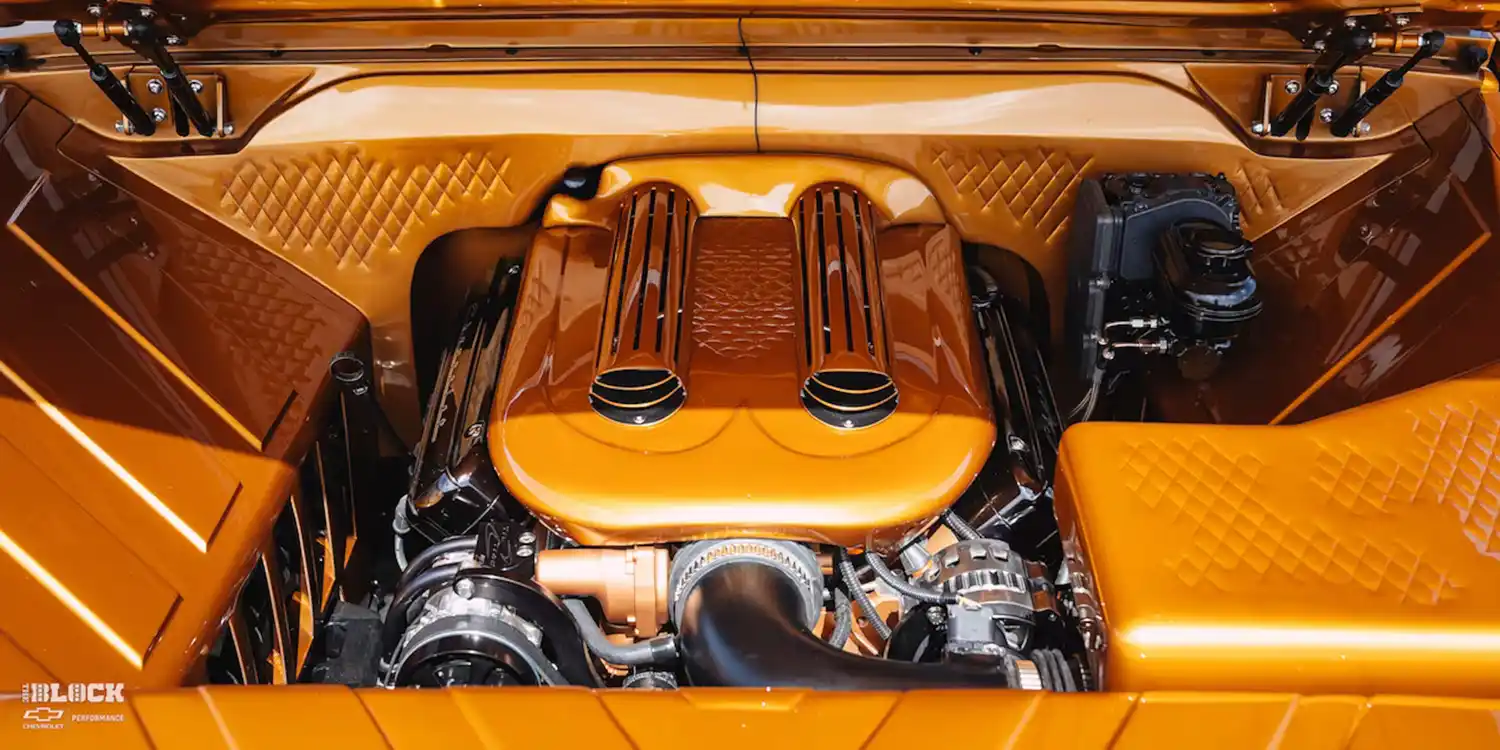 Meanwhile, Burman has been involved in the automotive hobby his entire life; one of his first projects was a van when he was 14 years old. He has now owned his shop for more than 30 years.
The friendship and shared vision between the two men has led to builds that are among the highlights of every show they attend.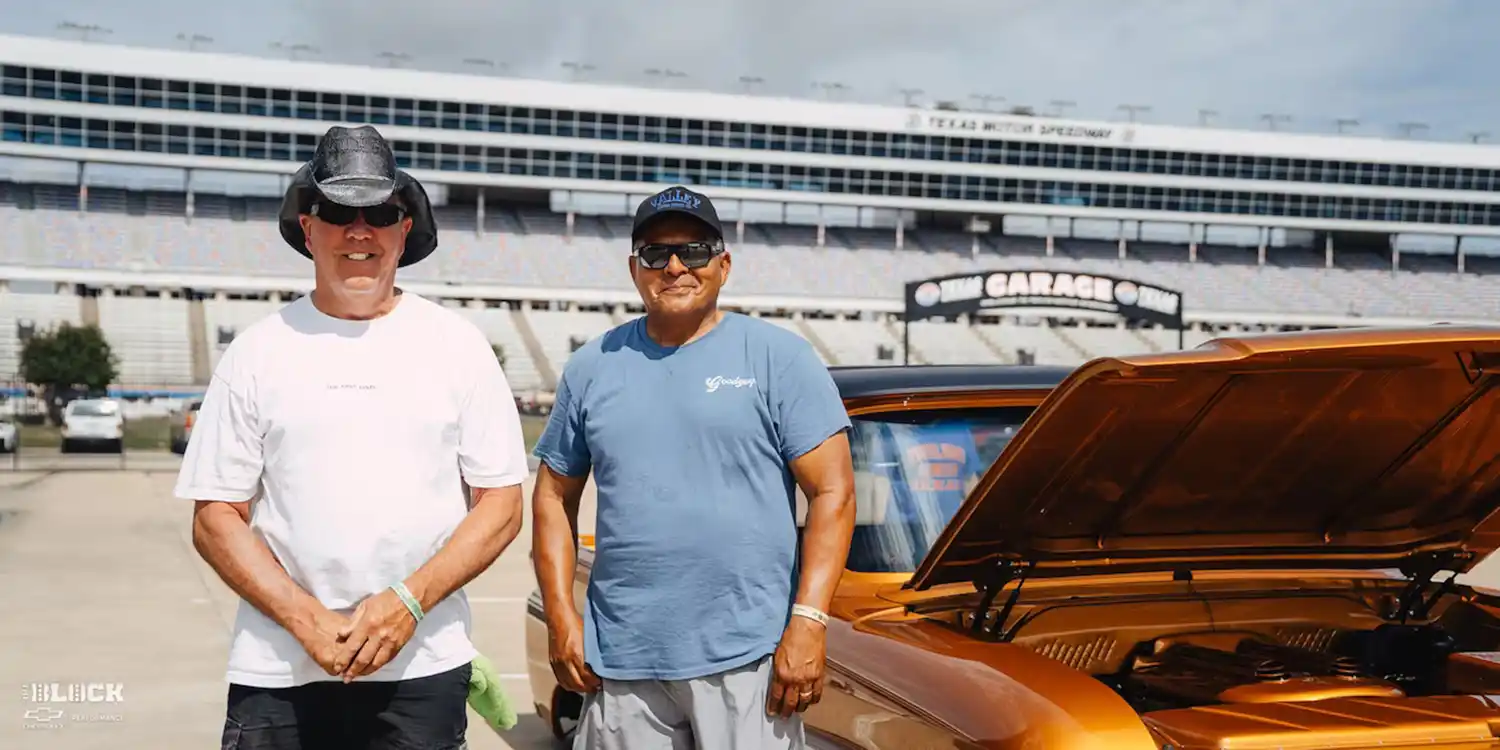 The 1966 C10 is certainly no exception.
*Because of their effect on a vehicle's emissions performance, these engines are intended exclusively for use in competition vehicles. These engines are designed and intended for use in vehicles operated exclusively for competition: in racing or organized competition on courses separate from public streets or highways. Installation or use of these engines on a vehicle operated on public streets or highways is likely to violate U.S., Canadian, and state and provincial laws and regulations related to motor vehicle emissions.