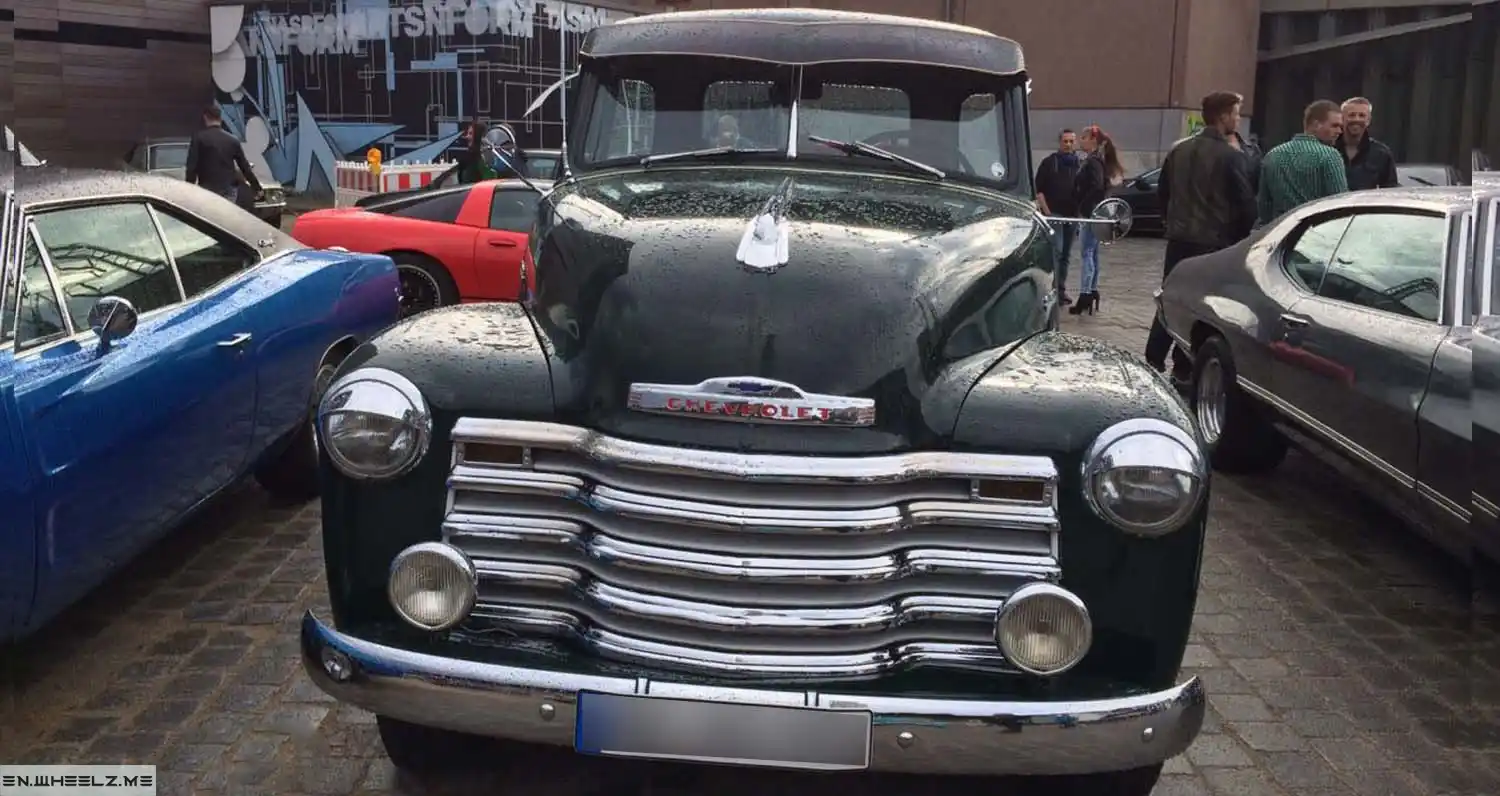 Chevy Celebrates 100 Years of Iconic Truck Design
More than one hundred years ago, Chevrolet introduced the 1918 One-Ton, setting the stage for a century of iconic trucks. To commemorate this milestone, the brand is looking back on 10 of the most iconic designs in Chevy truck history.
While Chevrolet truck design has changed radically over the past 100 years, one thing has always been true: Form has followed function as the trucks evolved to meet the customers' changing needs.
"Today, the Chevrolet truck design studio is focused on purposeful design that creates personality and customization options for a wide breadth of truck customers," said Rich Scheer, director of Exterior Design for Chevy Trucks. "Looking back on the past century of truck design, I realized that Chevrolet designers have been focused on the same goals since the very beginning."
Here are 10 of the most iconic Chevy trucks in the past 100 years, along with a design perspective for each from Scheer:
1918 One-Ton: The first production truck from Chevrolet was inspired by vehicles used in plants to move parts and pieces from place to place. In the simplest terms, this is an example of form follows function.
It was a rolling chassis featuring an open cab, an inline four-cylinder engine and an open frame allowing customers to install the body that fit their unique needs.
One striking design element is the beautiful badge, which was clearly a designed element of this truck. The font, the proportions and the dark blue, almost black color make a very sophisticated bowtie, even by today's standards.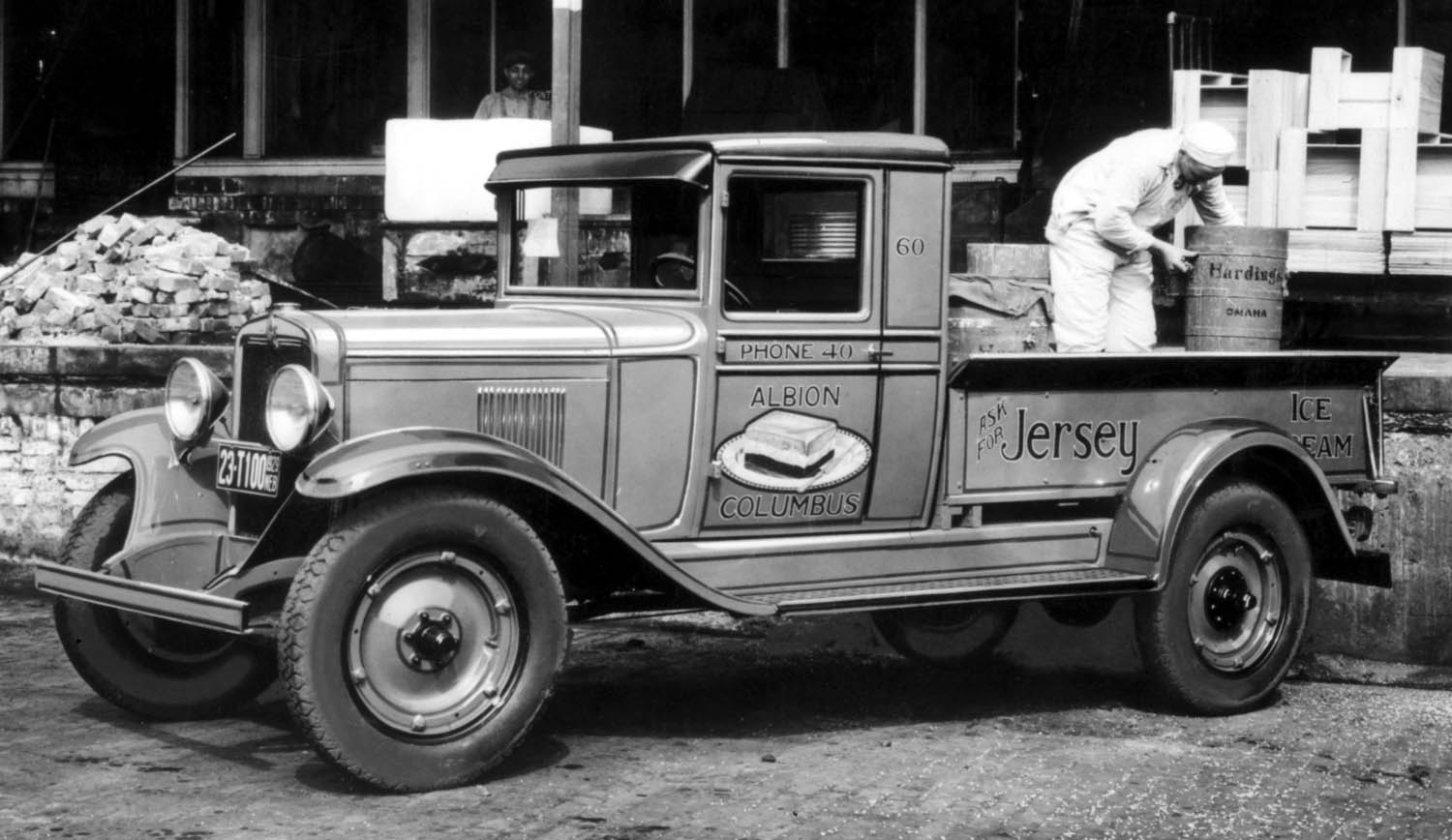 1929 International Series AC Light Delivery: The 1929 was the first Chevrolet truck to feature a closed cab, which created the potential for what we know as interior design today.
As with all designs, once the functional elements were defined, more comfort- and style-focused features started to become important for truck buyers. It's amazing how fast they went from the purpose-built 1918 truck to a more styled, closed-cab truck.
This is also the time when we started to introduce color. The color combinations on Chevrolet cars and trucks from this period are something I still love today.
1938 Half-Ton: This was the first truck designed in the newly formed Art and Colour department, which was later to be known as Design Center, by Harley Earl and his team. (Earl became GM's first design chief.) This year also saw the designs of cars and trucks deviate, as Design realized the need for trucks to have their own identity.
As such, it is arguably the first example of Design's influence on trucks. The proportions really evolved from the earlier designs, creating a lower and longer truck with a styled grille and elegant, swept fenders.
1947 3100 Series: This is one of the most iconic designs in automotive history. If you mention a vintage Chevy truck, I think almost everyone will picture this model in their mind. It was such a departure, advertisers coined the phrase "Advance Design," because it was bigger, stronger and sleeker than ever before.
The five-bar horizontal grille is a departure from vertical grilles of the past and was the very beginning of what became a signature of Chevrolet truck design. You can see that the fenders are more integrated and the lamps are on the wide part of the vehicle instead of inboard, giving it a wider, stronger presence. The result is very handsome design with great proportions.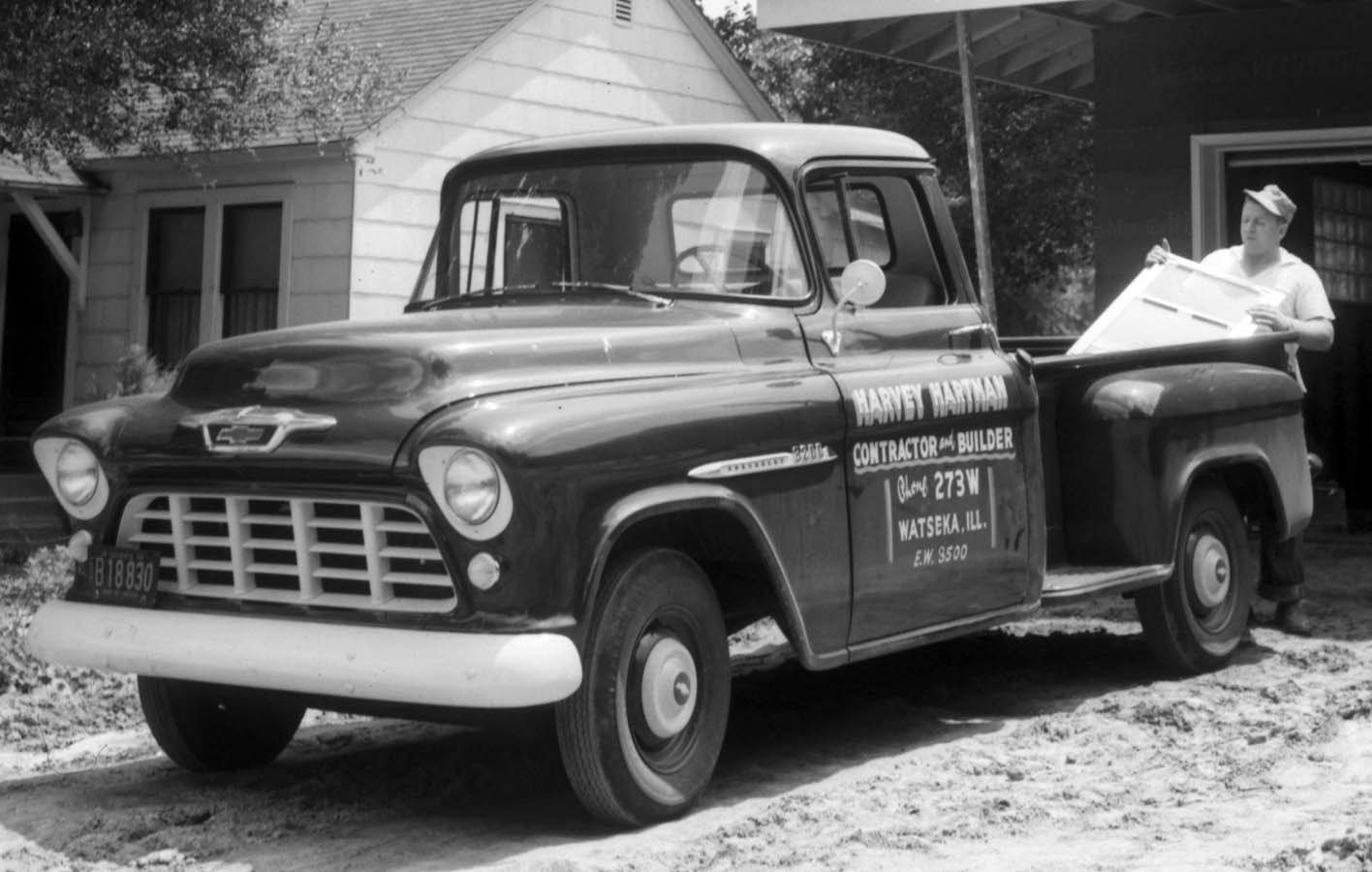 1955 3124 Series Cameo Carrier: Known as the Task Force truck, the Cameo Carrier is Chevy's first Fleetside design. The bed surface is flush with the cab and fender, making for one complete, elegant shape from front to back. It was also Chevrolet's first bumper-to-bumper styled truck, as styling didn't stop at the back of the cab.
During this time, styling became a selling point for cars, inspiring more focus on design for trucks as well. This was definitely the heyday of American automotive styling and ornamentation.
1967 C10 Fleetside: This is the first truck that I really fell in love with. It's a beautiful, sleek design with a hint of wheel flare. I also really appreciate the line that flows away from the top of the bed line and the beautiful balance with the front of the vehicle. This is a feature that can easily go wrong, but the designers of the time did it so right. The body side has a strong shoulder that tapers toward the rear.
The Chevrolet bar on the front fascia connects the headlamp center with the bowtie — a design element that is still consistent today. This time period is also when metallic paint was introduced, which highlighted the subtleties and body lines that weren't as obvious before.
1973 C30 One-Ton Dually: This third-generation C/K square-body truck was the first crew cab dually to market, and many consider it to be the first modern Heavy Duty Truck. The design reflects a dramatic increase in capability for customers who used their trucks for both work and recreation. It is simple, tough and purposeful, similar to the earliest Chevrolet trucks.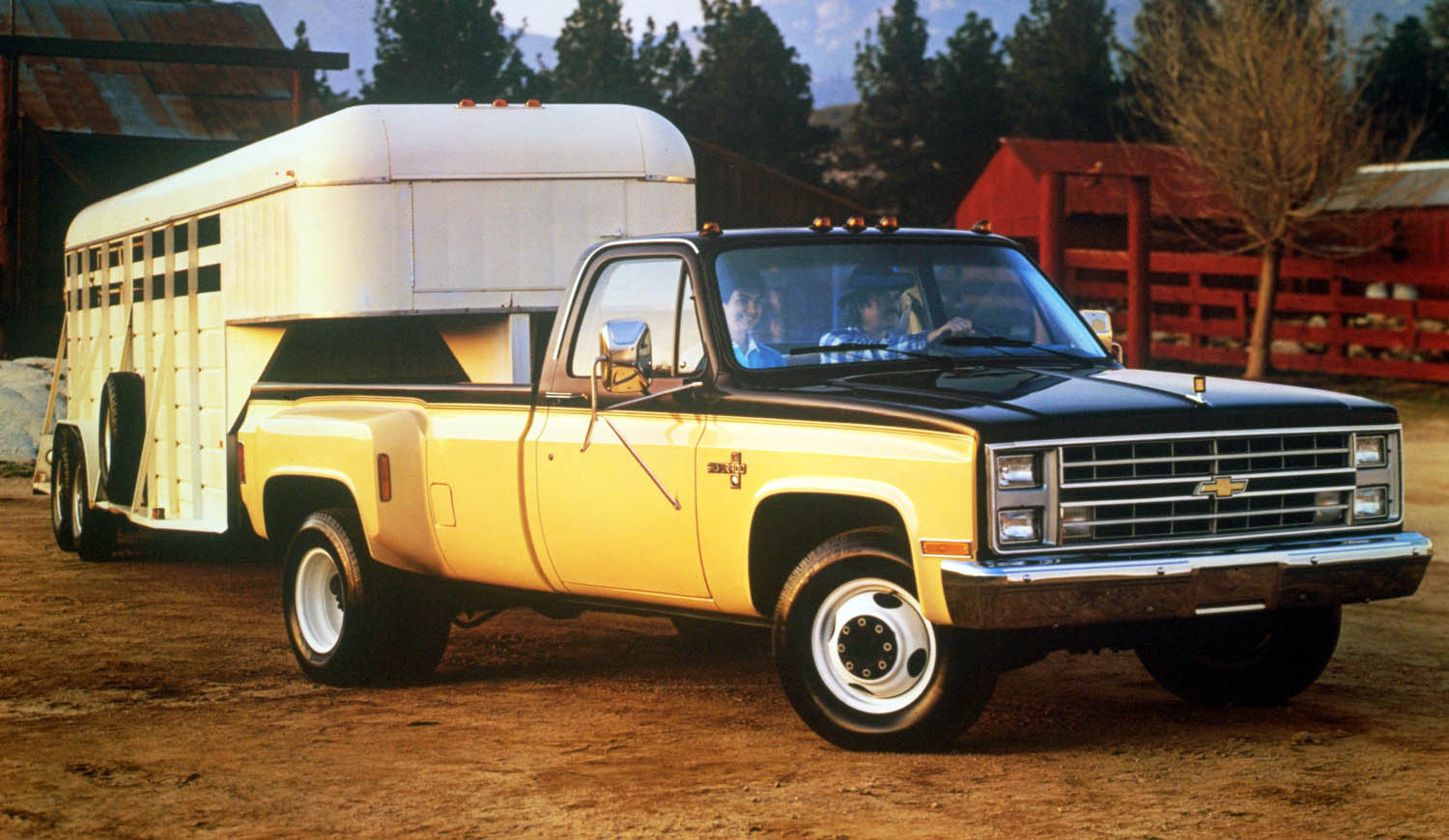 1988 C/K1500: The C/K1500 was the first truck design influenced by aerodynamics. This generation had great design reach, meaning it looked very advanced for its time. That is especially true for the new interior design, with a low instrument panel, pod-like setup and even buttons that looked futuristic. This truck still looks modern and sophisticated 30 years later.
1999 Silverado 1500 LT Z71: This was the first generation that used the Silverado nameplate. It also introduced many of the modern design elements that customers associate with current Chevy truck design, especially the iconic Chevrolet front end.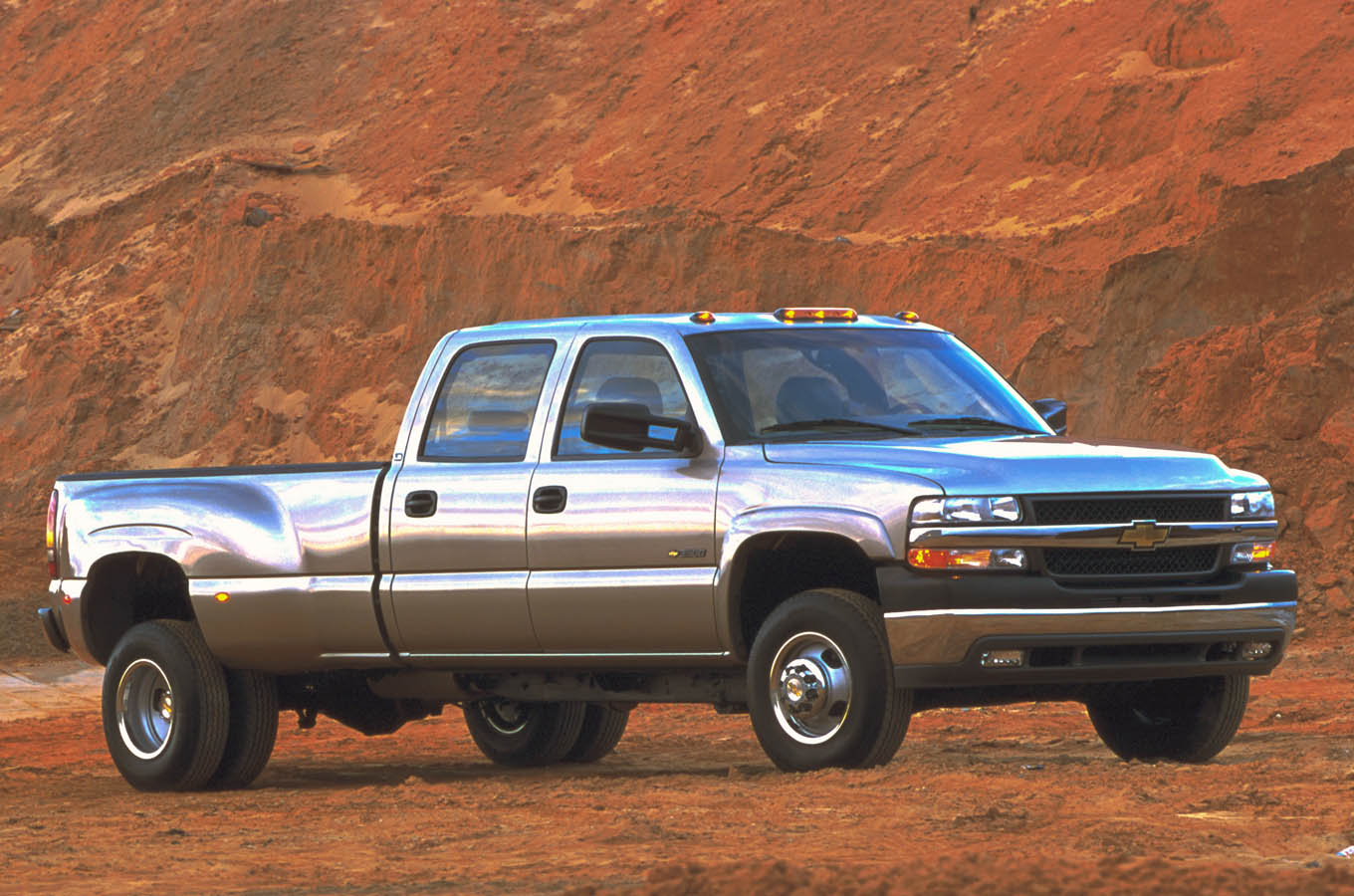 2007 Silverado 1500: The 2007 Silverado is simple, modern and powerful, featuring exaggerated wheel flares and a clean body side. It's another evolution for Chevrolet trucks in creating their own identity on the road, with distinctive front and rear ends. This truck brought back the "tough truck" look and feel, even though it was still heavily influenced by aerodynamics.
Great moments in Chevy trucks torque history
Torque is power. More specifically, it's the twisting force an engine generates, and for 100 years Chevy Trucks have offered the torque that customers of 85 million trucks have relied on for hauling cargo and pulling trailers, on and off the clock.
"Chevrolet Trucks have pulled their weight for a century," said Dan Nicholson, vice president, Global Propulsion Systems. "Nobody does torque like Chevrolet and generations have counted on our trucks to get the job done confidently."
Chevy Trucks have come a long way from the original 1918 One-Ton model, which featured a 2.8L four-cylinder engine with an estimated 45 lb-ft of torque. Its closest contemporary engine is the standard 2.5L four-cylinder engine in the Colorado, which is rated at 191 lb-ft of torque, or 76 lb-ft per liter — a 480 percent increase over the 1918 engine.
At the far end of the spectrum is the contemporary Silverado 3500HD one-ton truck, with the available Duramax 6.6L turbo-diesel V-8. Its 910 lb-ft of torque equates to an incredible 138 lb-ft per liter, for great trailering confidence even on tough grades.
"Technological advances such as direct injection and turbocharging help contemporary Chevy Truck engines deliver more torque per liter of displacement than ever," says Nicholson. "That means customers can do more and haul more than ever."
The increase in Chevy Truck capability has been driven over the decades by the enduring performance of several landmark engine families sharing an elegant, overhead-valve architecture that contributes to signature low-rpm torque production, reduced complexity and compact packaging.
As the brand celebrate 100 years of trucks, here's an overview of the most significant milestones in Chevrolet torque.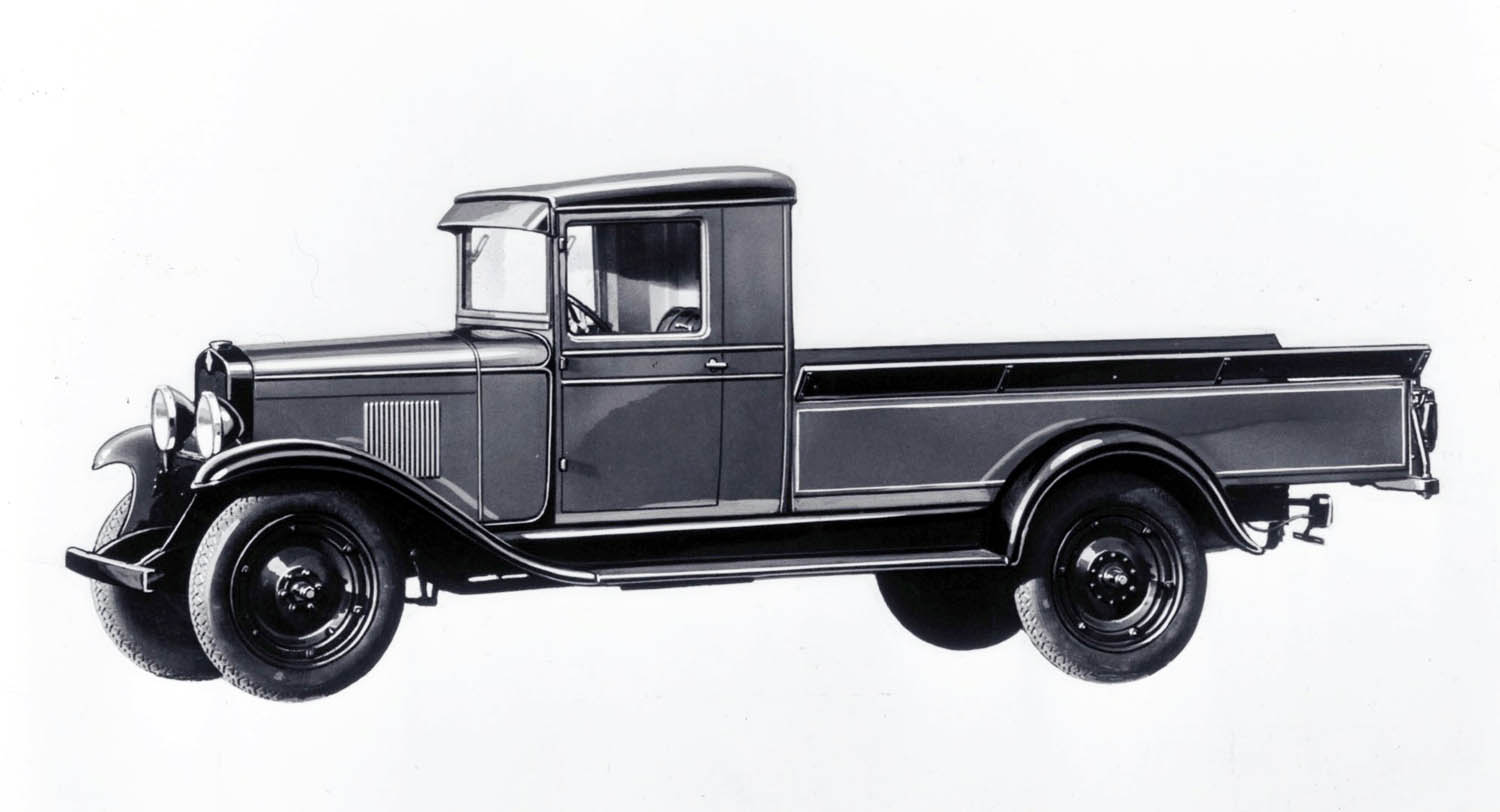 1929: The First "Stovebolt" Six
Introduced in 1929, Chevrolet's first overhead-valve inline-six engine brought big torque to the masses. Displacing 194 cubic inches (3.2L), its all-new design helped generate strong torque at low rpm: approximately 120 lb-ft at only 800 rpm. That allowed Chevrolet to increase its work-truck load rating from 1 ton to 1.5 tons. The Stovebolt nickname was based on external fasteners that resembled the bolts on wood-burning stoves, but it quickly became synonymous with the engine's durability. Several generations of Chevrolet's overhead-valve straight-six engine were developed from the original design and served in Chevy Trucks through the late 1980s.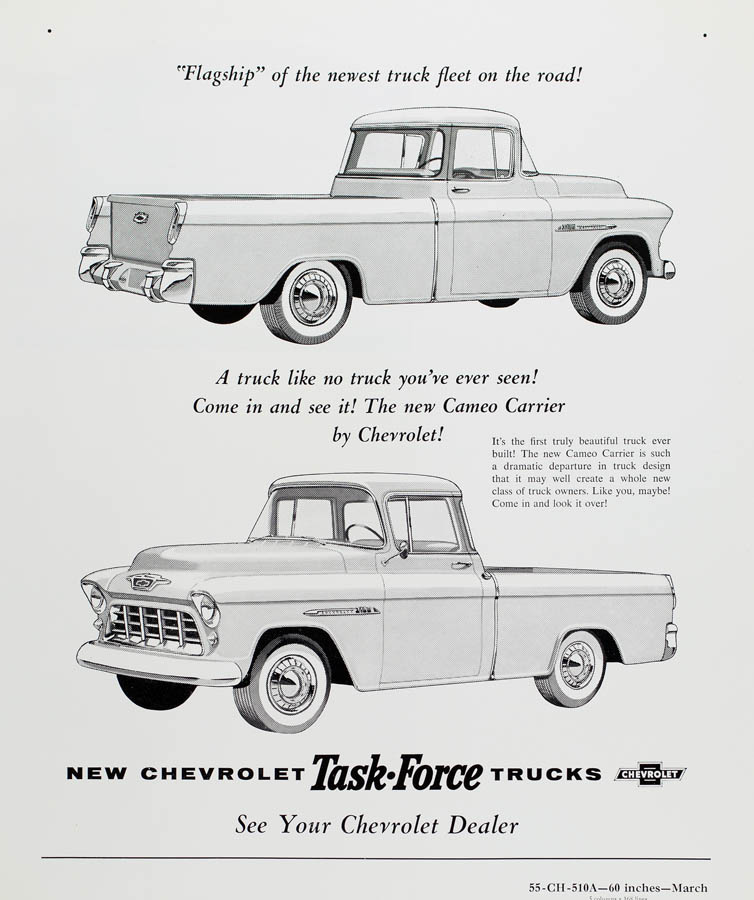 1955: The First Small Block V-8
Chevrolet introduced its revolutionary overhead-valve V-8 engine, later to be dubbed the Small Block, in the 1955 "second series" truck lineup. That original 265-cubic-inch (4.3L) engine produced 238 lb-ft of torque at only 2,000 rpm and evolved into one of the industry's most enduring engine architectures. About a decade after the Small Block was introduced, Chevy's Big Block engine family — also an overhead-valve design —debuted, elevating capability to an unprecedented level for gas-powered trucks. The Small Block is currently in its fifth generation in 2018 Chevy Trucks, while the original Small Block and Big Block families live on as performance crate engines.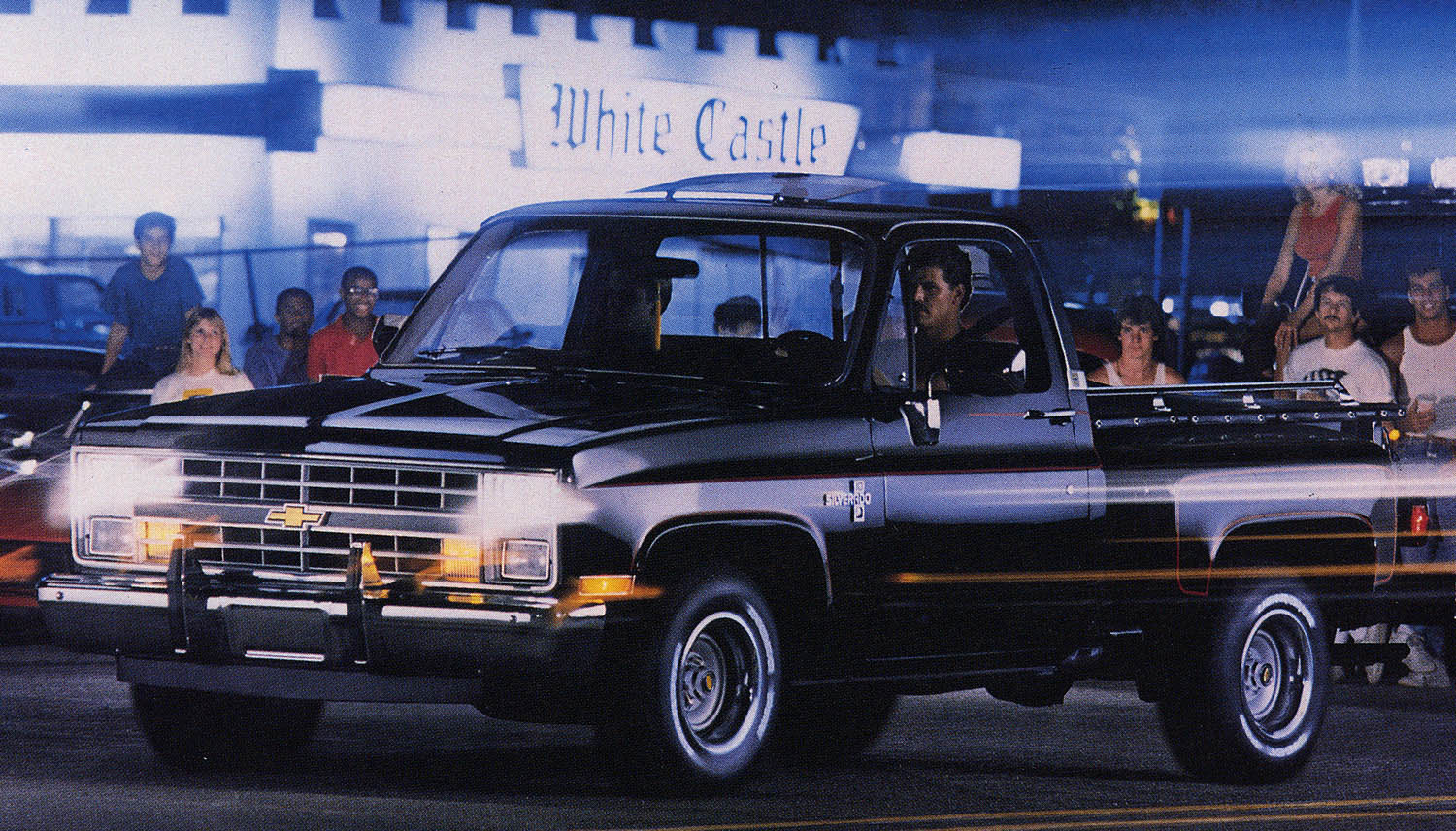 1987: Technology Helps Build Torque and Increase Efficiency
Until the early '70s, increased displacement and higher compression were easy ways to build more horsepower and torque. That changed with industry mandates that dramatically affected traditional power-building techniques. Chevrolet traded high compression for high technology, developing electronic fuel injection that helped restore the torque of previous years with greater efficiency. Torque in the Small Block engine returned to 300 lb-ft in 1987 and got another 10 percent increase a few years later, with the 5.7L Vortec Small Block. Today the available 6.2L Small Block in the 2018 Silverado 1500 is rated at 460 lb-ft of torque, thanks to technologies including variable valve timing and direct injection, giving it the highest torque rating of any light-duty pickup V-8 engine.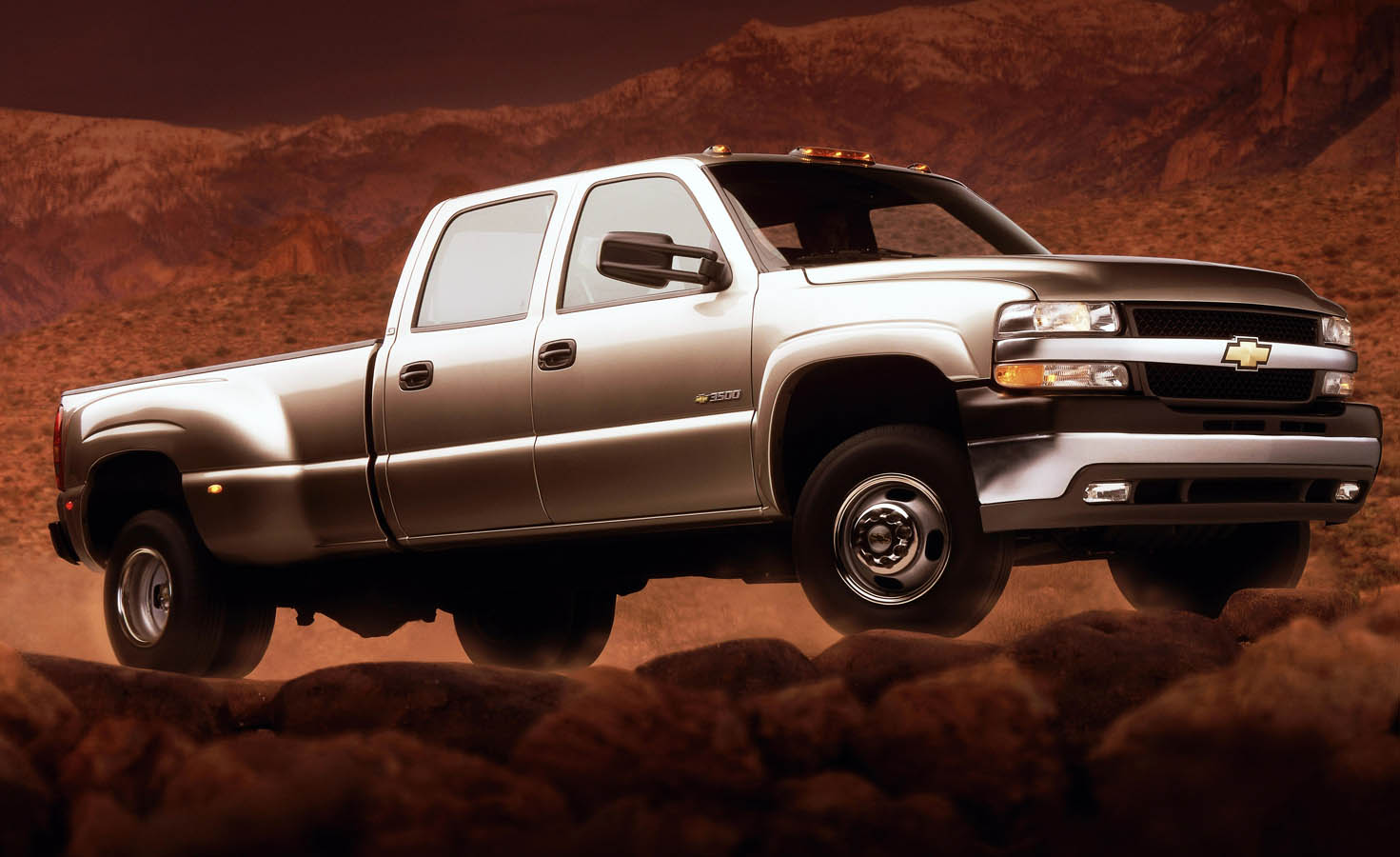 2001: The Modern Diesel Era Begins With Duramax
Introduced in 2001 for Chevy's HD trucks, the Duramax 6.6L turbo-diesel, with overhead valves and 520 lb-ft of torque, was an all-new design that established a new era of capability. Technological advances pushed its output higher, and today the second-generation iteration available in the 2018 Silverado HD lineup offers 910 lb-ft of torque — a stunning 75 percent leap in torque from the same 6.6L displacement as the original, which re-set the performance bar for HD trucks. Car and Driver recorded 0-60 mph in 6.2 seconds in a Duramax-powered Silverado, the quickest time it's tested for a HD truck, while TFLTruck recorded a climb up the Eisenhower grade in Colorado in 10:16.99 minutes. That was about 12 seconds faster than the nearest one-ton competitor, with each pulling 22,800 pounds.