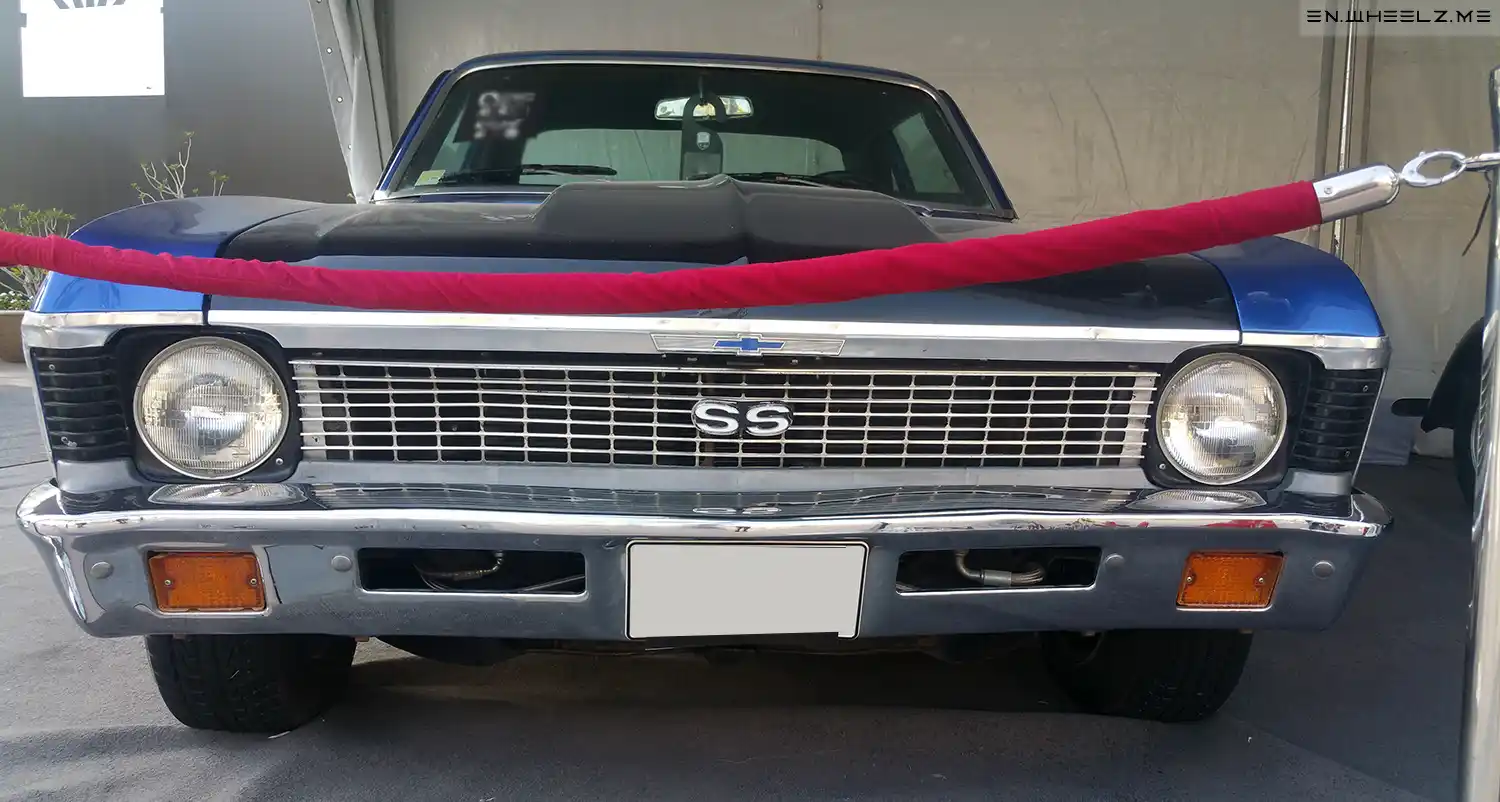 The Chevrolet Chevy II/Nova is a small automobile manufactured by Chevrolet, and produced in five generations for the 1962 through 1979, and 1985 through 1988 model years. Nova was the top model in the Chevy II lineup through 1968. The Chevy II nameplate was dropped after 1968, with Nova becoming the nameplate for all of the 1969 through 1979 models. Built on the X-body platform, the Nova was replaced by the 1980 Chevrolet Citation introduced in the spring of 1979.
1966 Chevy IIs introduced an extensive sharp-edged restyle based in part on the Super Nova concept car. In general, proportions were squared up but dimensions and features changed little. Highlights included a bold grille and semi-fastback roofline. "Humped" fenders in an angular rear end were reminiscent of larger 1966 Chevrolets, though the 1966 Chevy II and Nova had vertical taillights and single headlights. The lineup again started with Chevy II 100 and Chevy II Nova 400 models.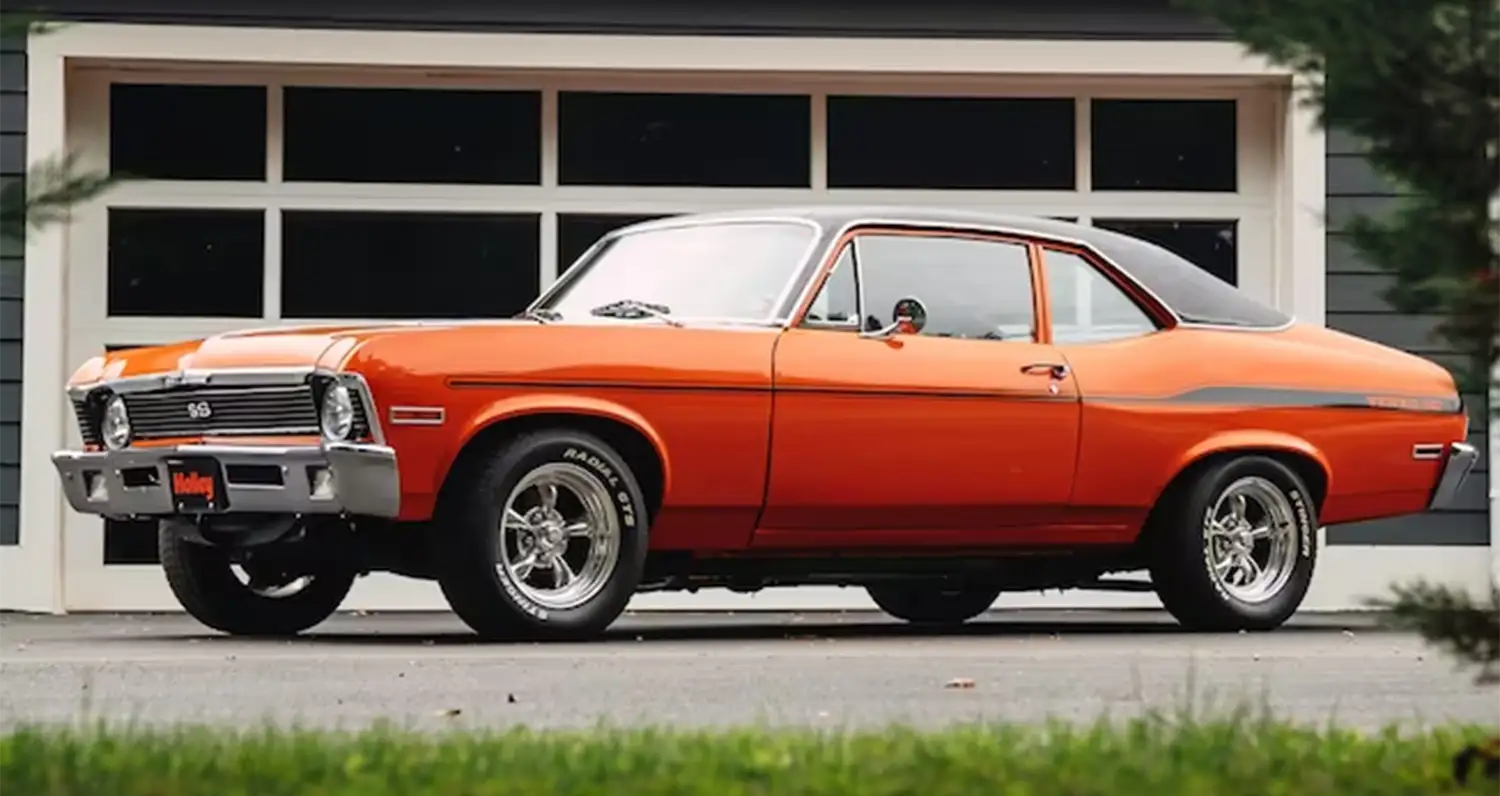 The 1970 Chevrolet Nova had mild styling changes from all-new models introduced in 1968. This car is a Nova SS and the package included 375 horsepower – 396 CID big block V8, dual exhausts, power front brakes, simulated hood air intake, simulated fender louvers, black out grille 14×7 inch wheels and E70 – 14 white-stripe tires.
The SS – 396 package cost $475 and four-speed manual or Turbo Hydra-matic transmission were required. Over 19,000 SS models, out of the total of 274,344 Chevrolet Novas, were produced in 1970.
ENGINE: 396 CID V8, 375 horsepower
Source: wikipedia (Creative Commons Attribution-ShareAlike License 3.0) & GM.com